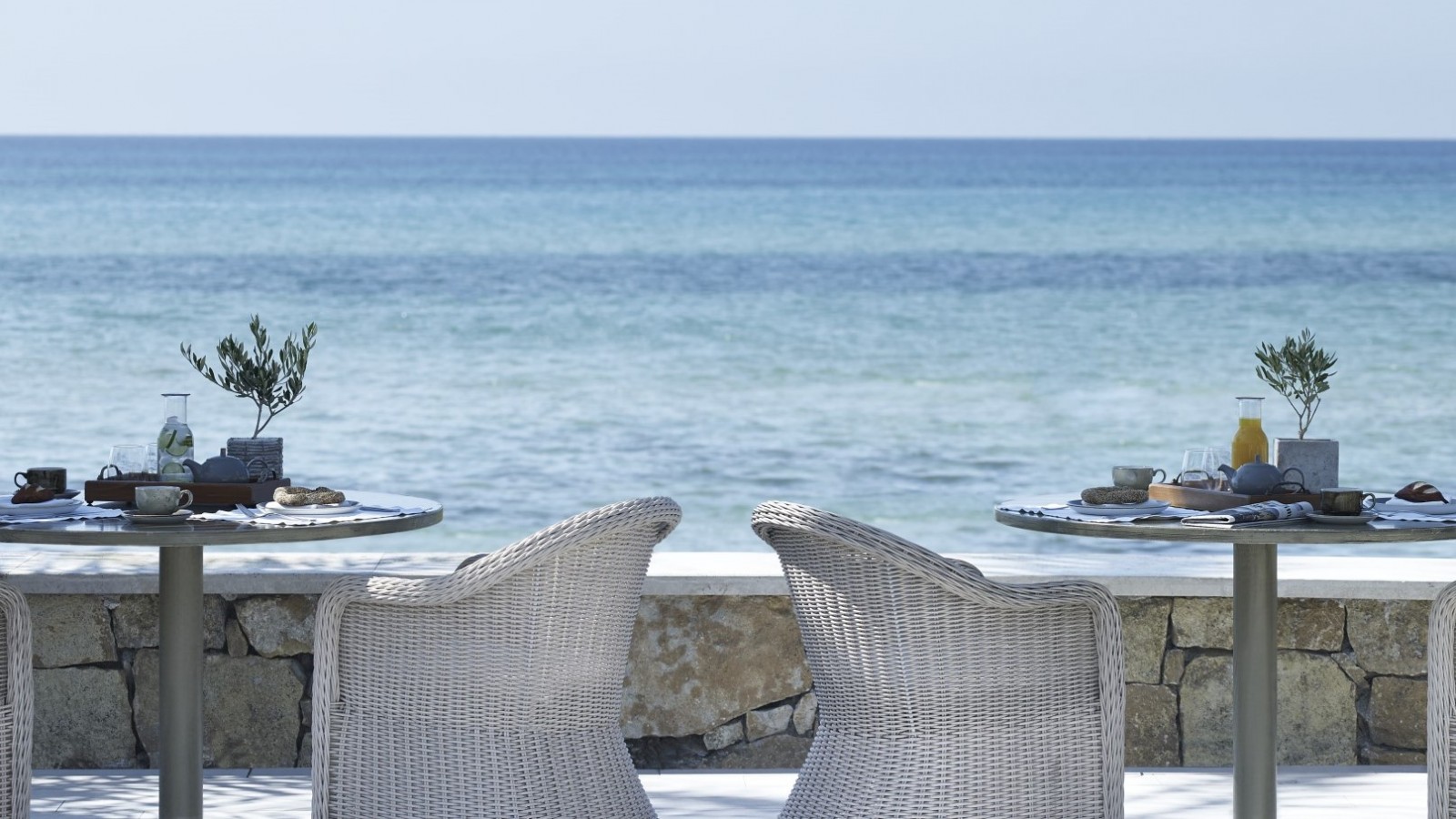 Greece
Steeped in the history of ancient civilisation, Greece with its rich cultural and geographical variety, provides visitors with some of the wonders of the world, such as the Acropolis in Athens, and magical settings of sun-drenched beaches and crystal-clear seas.
A Little More About Greece
Crete, the largest of the Greek Islands, is blessed with sublime natural beauty and is host to some of Greece's most luxurious hotels, spectacular beaches and a wealth of ancient sites.
Idyllic coastlines, glitzy harbours and whitewashed towns , define the Dodecanese island of Kos which is a Grecian gem worth visiting.
Another place well worth a visit is Corfu, an island off the northwest coast in the Ionian Sea. The greenest of Greece's islands, it is defined by rugged mountains, stunning beaches and pretty, traditional villages.
The area of Thesprotia lies in northwestern Greece part of the mainland that is opposite to Corfu. It is close to the picturesque fishing village of Perdikia where sea views meet a vast mountain backdrop. Here lies a 60-km coastline with marvellous beaches, stretching from Sagiada in the North to Parga in the South.
The Cyclades island group, in the Aegean Sea, offer an exciting yet tranquil holiday. Cosmopolitan Mykonos is a trendy, whitewashed paradise, whilst volcanic Santorini features dramatic landscapes.
Another area famous for its beautiful scenery is Halkidiki in Northern Greece, close to Thessaloniki. Halkidiki is known for its landscapes which include fine sandy beaches framed by pine forests and one of Halkidiki's top cultural attractions, Mount Athos.
Further South in mainland Greece is the Messinia area of Costa Navarino, which is a largely untouched corner of Greece with rolling hills, rugged mountains and UNESCO World Heritage sites.
Weather
The weather in Greece is pleasant to visit between Easter and mid-June and from the end of August until mid-October . If you like it very hot, temperatures soar at the height of summer.

Temperatures (°C)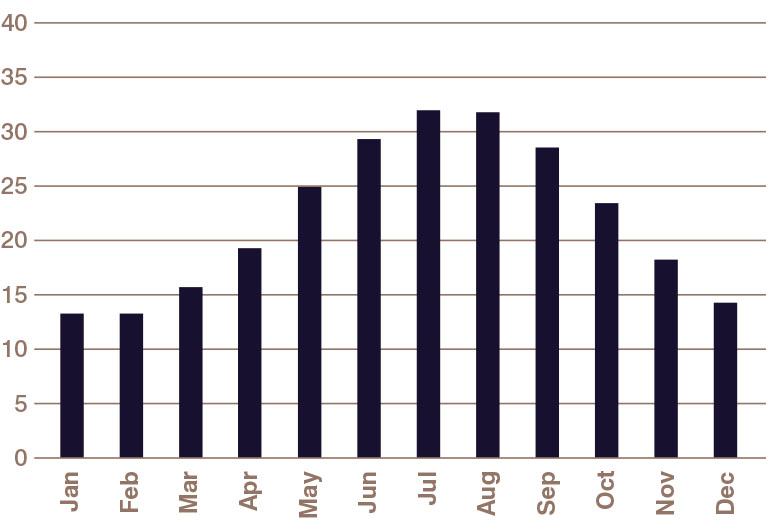 Flight Information
Approximate flight time from the UK is 4 hours to Heraklion and Chania, 3 hours 30 minutes to Corfu, Santorini, Mykonos, Kos, Thessaloniki and Kalamata Airports (direct from London, Manchester and some other regional UK airports).
Currency
Euro
Language
Greek, English is widely spoken
Time Difference
GMT +2 hours
Top Luxury Hotels in Greece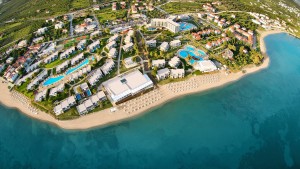 All Inclusive
Family Friendly
Beach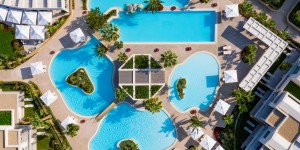 Family Friendly
Spa
Water Sports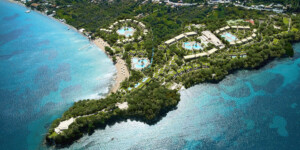 IKOS Resorts
Family Friendly
Beachfront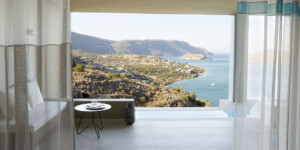 DOMES Resorts
SOMA Spa
Adults Only