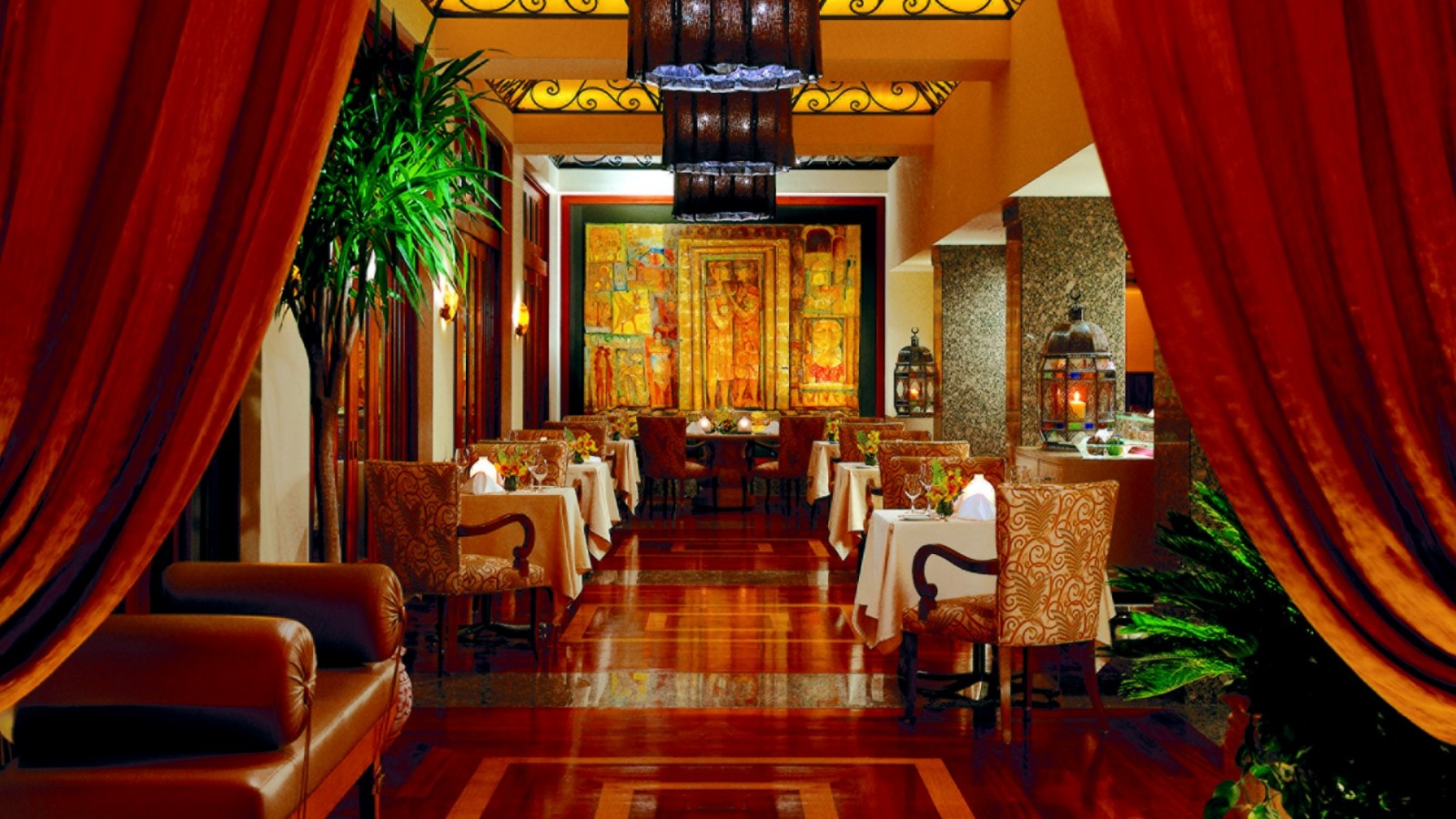 Egypt
Basking in the heritage of thousands of years of ancient civilisation and history, Egypt is a mystical country that's ideal for those who enjoy both culture and sun-soaked luxury. Probably the world's oldest civilisation, Egypt's fascinating history, spectacular coastline and unique charm only scratch the surface of this timeless destination.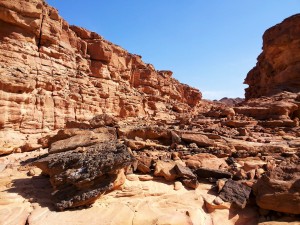 Studded with luxury resorts, the "Pearl of the Red Sea" is nestled between the ocean and the spectacular Sinai mountain range.
A Little More About Egypt
Visitors can enjoy a year-round dry and sunny climate and a whole host of cultural and sightseeing opportunities, which can be combined with shopping in one of the many bazaars in bustling Cairo or relaxing on the beautiful beaches of the Red Sea coast.
The luxury resort of Sharm El Sheikh enjoys glorious sandy beaches, turquoise waters and serves as an ideal base from which to explore the Sinai desert by camel, horse or jeep.
Surrounded by the Red Sea, the Sinai Peninsula offers one of the best places in the world to dive and snorkel amongst corals and exotic waters teeming with aquatic life
If you want to see the sights why not enjoy an excursion to St. Catherine's Monastery on Mount Sinai, hop on a plane to Cairo for the day to see the awe-inspiring Pyramids of Giza, or fly to ancient Luxor to see the magnificent Valley of the Kings.
Weather
Summer are very hot and dry, with temperatures soaring up to 40°C. Winters are mainly dry and much cooler, averaging a pleasant 18°C.

Temperatures (°C)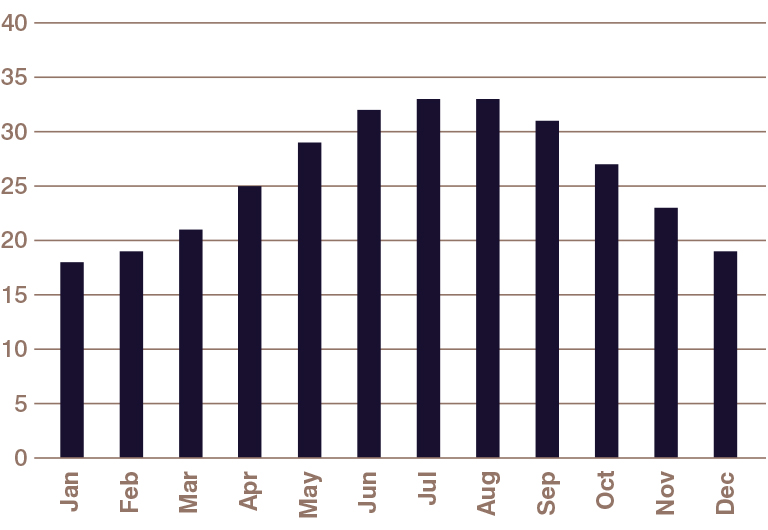 Flight Information
Approximately five hours 30 minutes from the UK
Currency
Egyptian Pound
Language
Arabic
Time Difference
GMT +1 hour
Top Luxury Hotels in Egypt