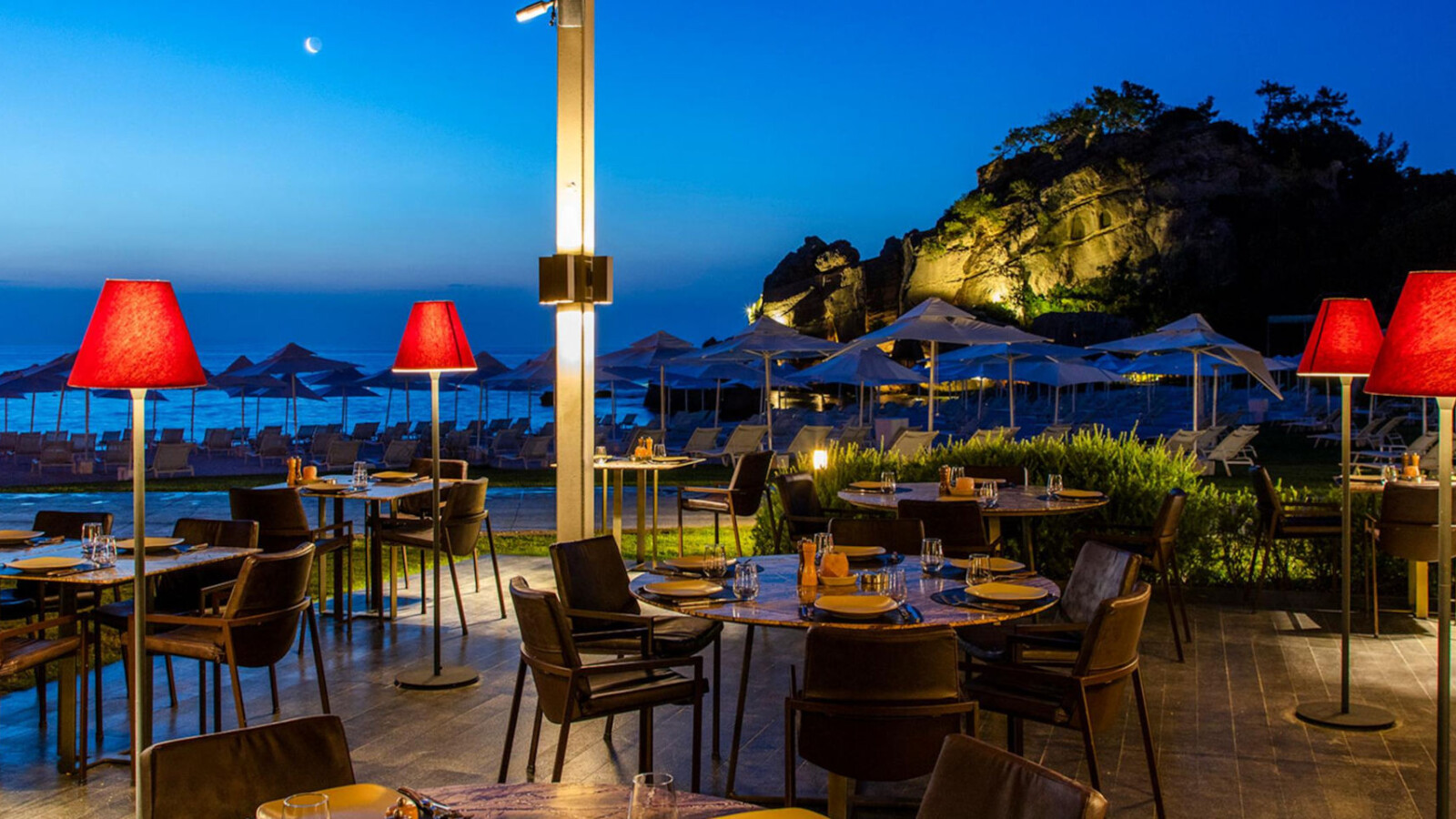 Turkey
Known as the Land of the Crescent Moon, Turkey is enriched with phenomenal architecture alongside stunning views and sandy beaches. The friendly natives spread a warm welcome and Turkey is the perfect destination for laid-back guests and active visitors with plenty to do and picturesque spots to relax in.
A Little More About Turkey
Well worth a visit is the Hagia Sophia, considered one of the greatest structures in the world. The cultural gem Hagia Sophia, now turned museum shares religious and cultural history of the country. If shopping is more your thing, the unmissable Grand Bazaar is one of the oldest and largest spice markets and dates back to 1455.
The vibrant nightlife and pretty towns and villages in Turkey will leave guests entertained and full with the amazing selection of food. There are a variety of restaurants, from the more sophisticated all the way to amazing street food that is cooked there and then with the freshest of ingredients. For the livelier visitors, clubs and bars are open late.
Take a ride on the hot air balloons and walk on the cobblestone roads in Cappadocia or spend your day relaxing in the sun in the natural thermal pools in the city of Pamukkale, is also known as the "Cotton Castle" due to the snowy look. Visitors can enjoy fresh baklava and Turkish tea or coffee under the famous Galata Bridge. If the beach is your preferred taste, Bodrum, Marmaris, Dalaman and Alanya offer some of the best beaches in the country.
Weather
Turkey has a Mediterranean climate, with hot dry summers and mild winters. The hottest months are July and August when temperatures are consistently high (26-35C) during the winter months the average daytime temperature is 14C.

Temperatures (°C)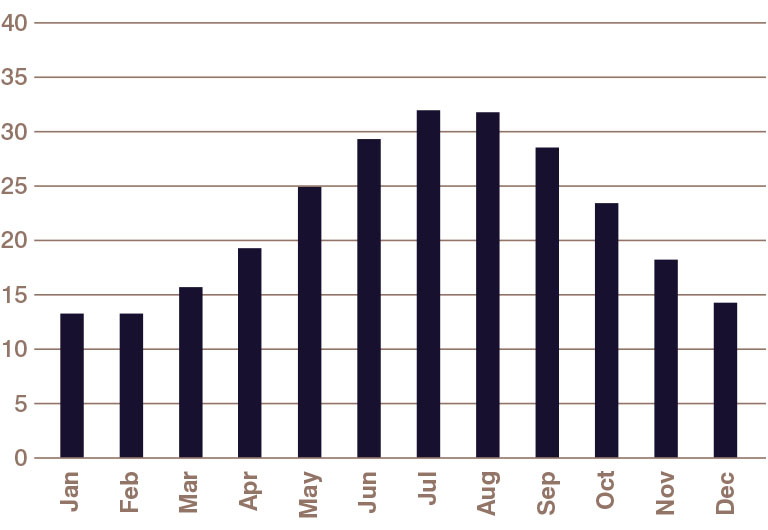 Flight Information
Flight is approximately 4 hours and 5 minutes.
Currency
Turkish Lira (LT)
Language
Turkish
Time Difference
GMT +3
Top Luxury Hotels in Turkey