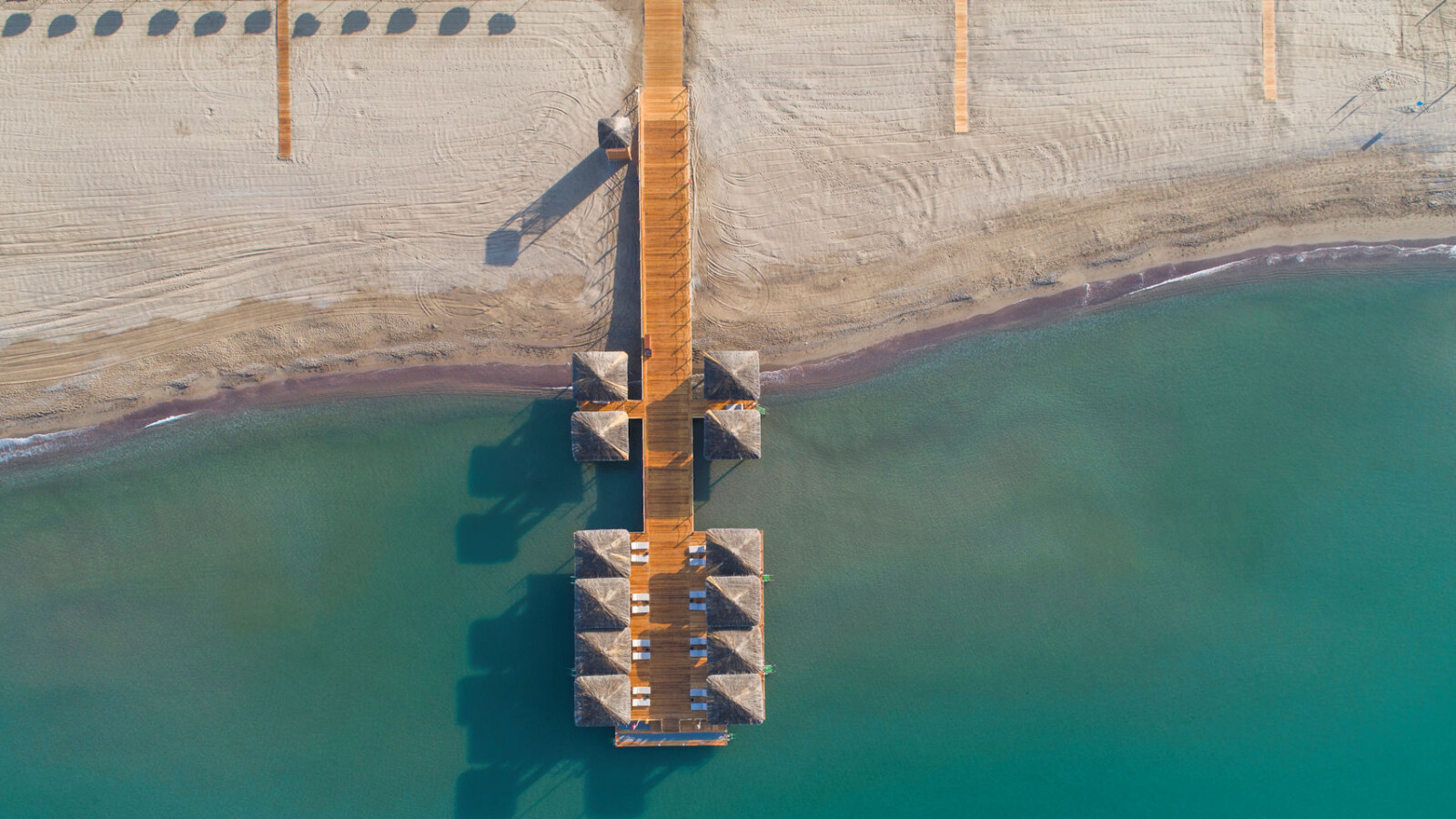 Antalya
Once viewed as just a gate way to the Turkish Riviera, Antalya is now the most upmarket region in Turkey. The largest city in the western Mediterranean coastline, the stunning city is surrounded a Roman-era harbour with some of the most incredible views.  
A Little More About Antalya
Enriched with history, Antalya not only has some of the most stunning beaches but is full of other amazing sites. Guests can hike or take a shuttle bus to the natural beauty of Düden waterfall or hike Lycian way and admire nature. For the golf enthusiasts Belek offers a large range of golf courses and some of the best jeep safaris. The Old Town (Kaleiçi) is a popular area for tourists as the town presents Ottoman inspired architecture, galleries, the iconic Hadrian's gate, a bazaar and lovely traditional cafes, bars and restaurants. Located in Kemer is also the Moonlight Aqua Park and the blue flagged Moonlight Beach.
There are some amazing eateries in Antalya serving traditional and international cuisine with fresh produce. If you are a lover of seafood, the Old City Marina is highly recommended for freshly caught fish and cocktails. Visitors are welcome to walk along the old cobble stoned roads in the Old town and discover traditional delicacies, while admiring the architecture and views.
For the night owls there is plenty of things to choose from after dinner. The Tunektepe Cable Car offers the best aerial views of the city and marina, even after dark. The Demirhan Bath is one of the top hammam in Antalya and stays open until 11pm. The Land of Legends family theme park presents incredible evening shows and displays with acrobatics and costumed characters. Additionally, there is a theatre, an arena for live music and a lively nightlife in Kaleiçi and throughout.
Weather
Days are usually hot with balmy evenings, so visitors should pack light and cool clothing. The average daily maximum is 31 C and the average daily minimum is 21 C.

Temperatures (°C)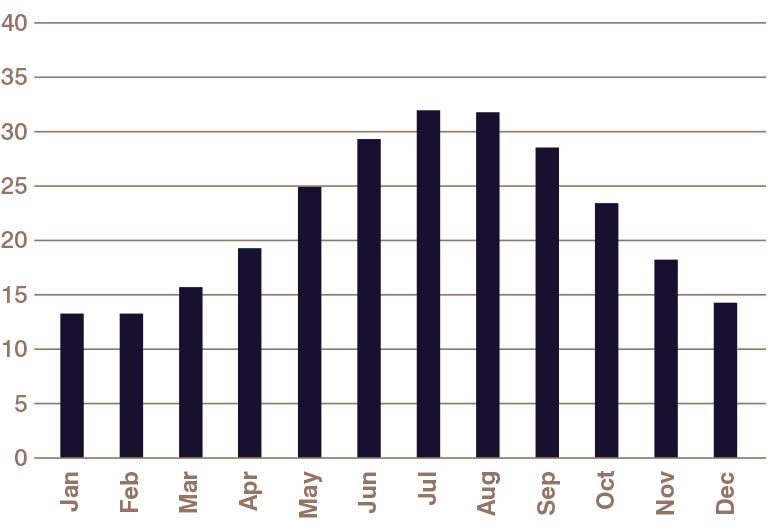 Flight Information
4 hours and 10 minutes
Currency
Turkish Lira
Language
Turkish
Time Difference
3+ GMT
Top Luxury Hotels in Antalya