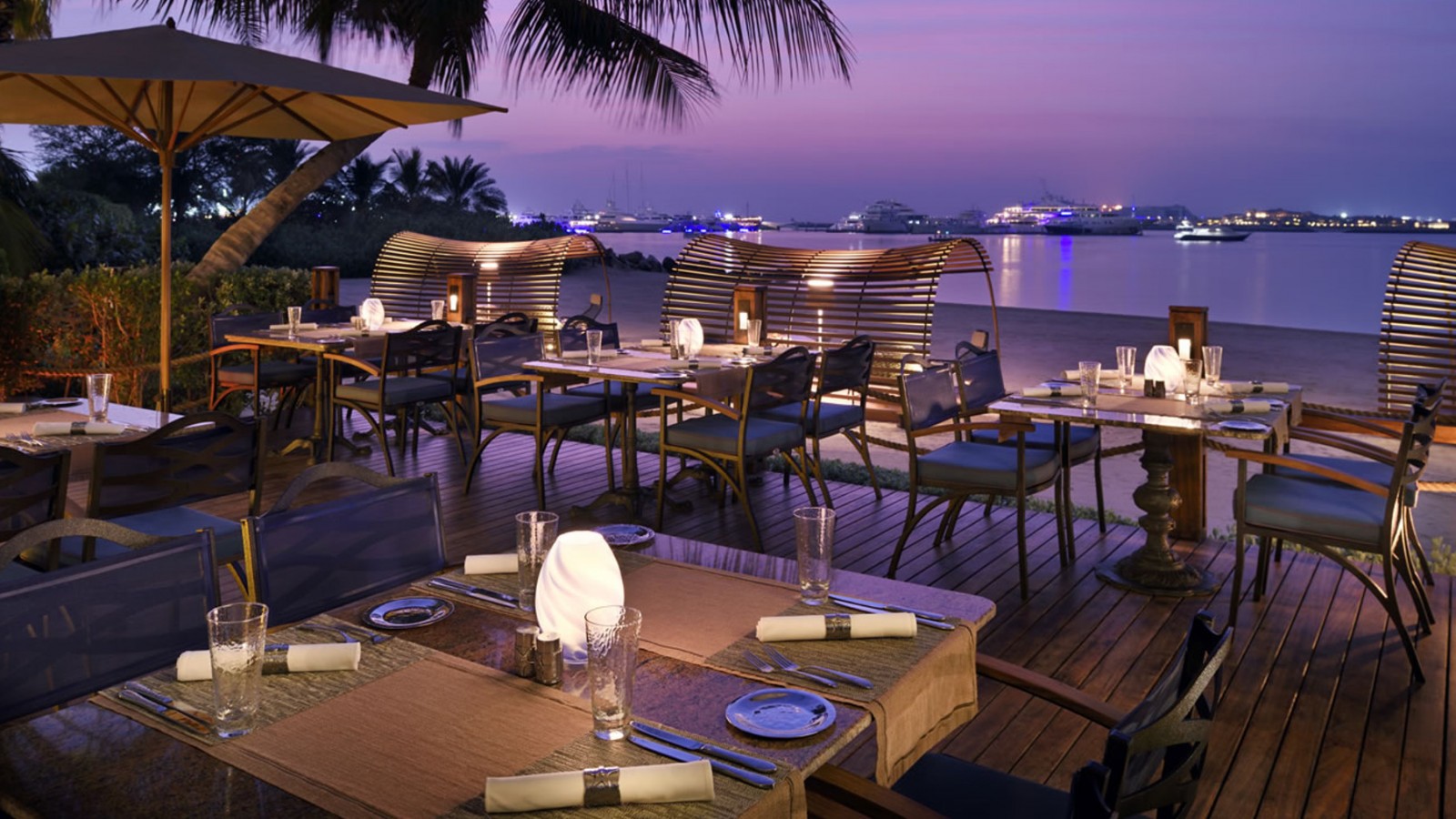 Dubai
If you like glistening beach resorts with access to a multitude of activities and experiences, then Dubai is surely the destination for you. Hotels are of the highest calibre and with a property to suit every taste you can be sure to find exactly what you are looking for.
A Little More About Dubai
Dubai, one of seven United Arab Emirates, is a land of extremes where you can experience everything from rugged mountains and awe-inspiring sand dunes to luxuriant beaches and ultra-modern shopping malls.
Sip cocktails at the glittering marina, sample haute cuisine in stylish restaurants or go sightseeing and explore some of the city's most fascinating highlights, including the world's tallest building – the Burj Khalifa.
Experiencing Dubai
In the city's true spirit of indulgence, there is certainly no shortage of things to do in Dubai.
Shopping is plentiful, with an abundance of souks, stores and malls. The Dubai Mall – the world's largest shopping centre – houses more than 1,000 stores. Tax-free purchases are a real draw for the city, especially you if you're a fan of designer brands.
Taking things up a notch is easily done by embarking on an Arabian adventure. A day trip into the desert will see you quad-biking through the dunes and braving camel rides, or you can enjoy a night at a Bedouin-inspired camp, tasting juicy barbecued bites and being entertained by colourful belly dancers.
A taste of the Emirates
Dining out in Dubai is a lavish affair. Sophisticated restaurants serve a wealth of international cuisine and flavourful Middle Eastern dishes are on offer in some of the world's most extravagant establishments. Friday brunch is the perfect way to get a feel for authentic Dubaian life, from party brunches with fruity cocktails to sittings that are dripping with gastronomic flair, this city is an expert in kicking off the weekend in style.
If you are looking to indulge yourself in sun-soaked luxury, then a trip to Dubai is a must. You can also use the city as a stopover for long haul trips further afield such as Maldives and Mauritius.
Weather
The UAE is blessed with year-round sunshine, blue skies and very little rain. The best time to visit is between October and April with pleasant high average temperatures during daytime. There can be irregular short rainfall (minimal) mostly between December and March. Summers are scorching.

Temperatures (°C)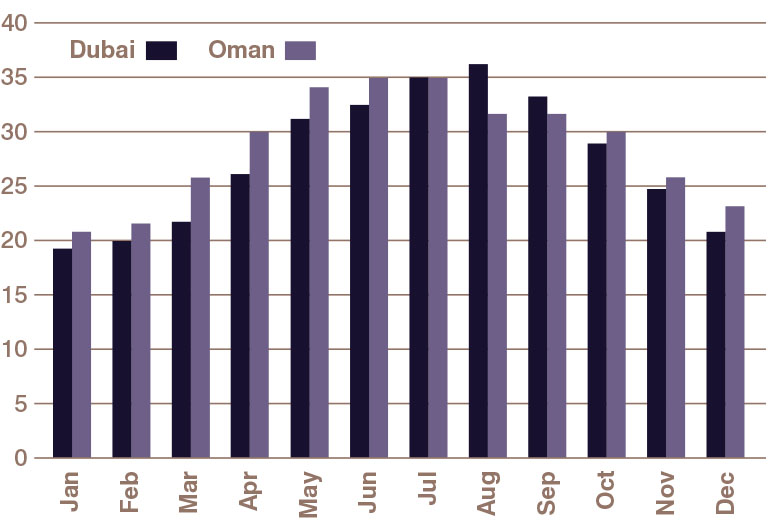 Flight Information
Approximately six hours 50 minutes to Dubai International Airport (Direct from London Heathrow, London Gatwick, Manchester and many other regional airports)
Currency
UAE Dirham in Dubai
Language
Arabic and English. Most languages are spoken in the hotels.
Time Difference
GMT +2 to +3 hours
Top Luxury Hotels in Dubai