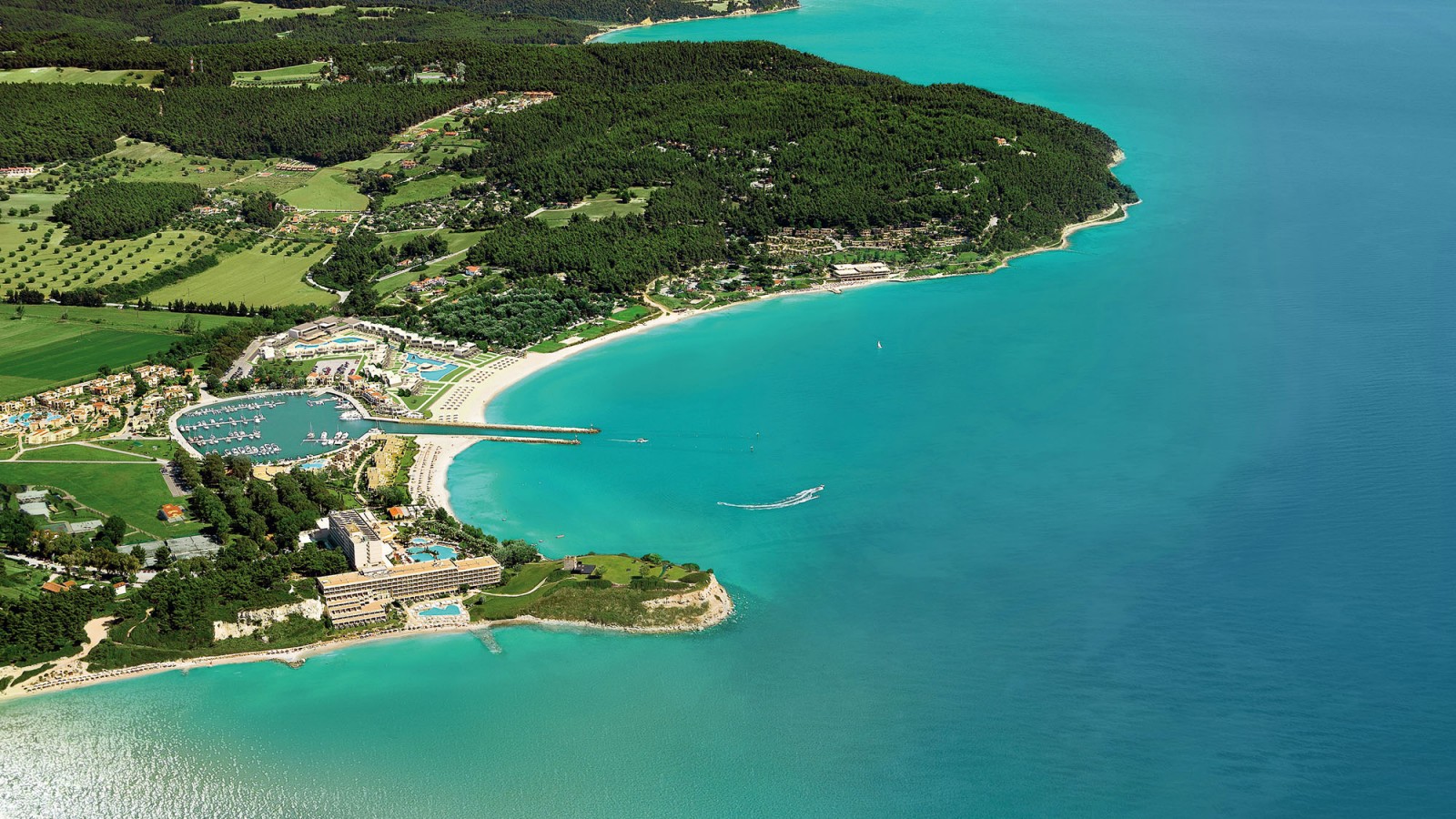 SANI Resort
Five stunning 5-star hotels with an awe-inspiring thousand-acre natural backdrop.
At Sani Resort's heart is the vibrant Marina with its magnificent array of restaurants, bars and boutiques. Guests can take off into the fragrant pine forests, soak up the sun on seven magnificent beaches, revitalise body and mind in one of the five unique spas, take part in a vast choice of sports and organised activities and indulge in a choice of forty amazing restaurants and bars.
Children of all ages will find everything they need to have a fun filled holiday. The wonderfully equipped crèche is operated by UK childcare specialists and clubs are run to UK Ofsted guidelines. Sani's exciting academies are perfect for fun learning with the Sani Football Academy, Sani Dance Academy, Marina Sailing Academy and the Rafa Nadal Tennis Centre.
Each of the five properties has its own unique personality: Sani Beach is vibrant and beautifully located by Cape Sani. Sani Club; refined styling, adorned by the surrounding hills ancient Olive groves. Porto Sani; Relaxed, elegant and a luxurious getaway for the body and mind. Sani Asterias; exclusive, intimate and on the doorstep of the turquoise Aegean waters. Sani Dunes; the sophisticated getaway with a grown-up ambience.
Our Top SANI Resort Hotels