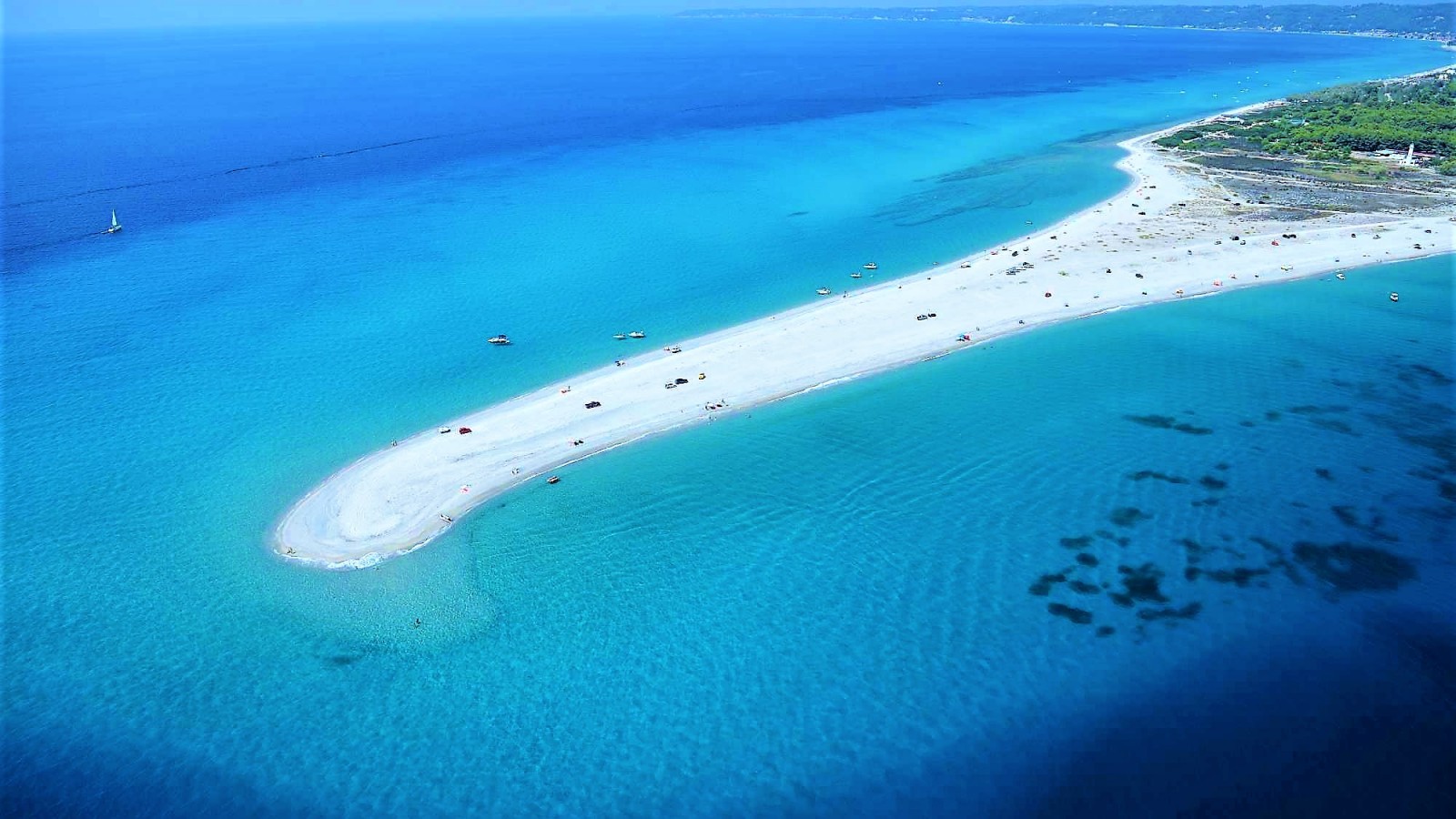 Halkidiki
A prominent trident of peninsulas forms the stunning region of Halkidiki in northern Greece – perhaps the country's most understated region. Halkidiki has arguably the best beaches on Greece's mainland, with more than 550 kilometres of coastline that is lapped by the crystalline waters of the Aegean. Meanwhile, its majestic mountain ranges, sweet-smelling pine forests and mouth-watering gastronomy satisfy the senses in every way.
A Little More About Halkidiki
As the birthplace of Aristotle, one of the greatest thinkers of all time, it is unsurprising that the Halkidiki region is curious and thought provoking, inspiring wonder with its remnants of ancient civilisations and sparking imagination with its textured landscapes, polychromatic coastline and well-preserved medieval towns.
Exploring Halkidiki
Of the three prongs on the southern tip of mainland Greece, the Kassandra Peninsula sits in the in the west and is most famous for its ostensibly endless white sandy stretches and vivid aquamarine waters that are warm and inviting. The coastal town of Sani truly earns its reputation as a luxury destination, studded with chic resorts and enjoying a glittering marina, chic beach bars and a host of stylish restaurants serving elegant cuisine amid sumptuous oceanfront surroundings.
Set across the Gulf of Toroneos, Halkidiki's low-key central peninsula, Sithonia, has almost 100 beaches and yet is better thought of for its natural landscapes, with fragrant pine forests and vibrant wild hinterlands that fringe plummeting cliffs and unspoiled bays.
The easternmost cape is the Mount Athos region which is a devoutly religious region. Known as the 'Holy Mountain', the area is recognised by UNESCO for its breathtaking landscapes, orthodox medieval monasteries and divine architecture. The ancient city of Ouranoupoli sits at the base of the peninsula and marks the gateway to Mount Athos. Here you'll find the Tower of Prosfori, a well-preserved Byzantine structure overlooking the quiet sandy bay. Quaint restaurants and tavernas freckle the coastal path, where you can enjoy Halkidiki olives, creamy, strong cheeses and a crisp cool glass of wine with views over the ultramarine Singitic Gulf.
Weather
A perfect destination to visit between Easter and mid-June, and from the end of August until mid-October, when you can enjoy a pleasant climate and fewer crowds. If you like it hot, visit in high summer when the temperatures soar past 30°C.

Temperatures (°C)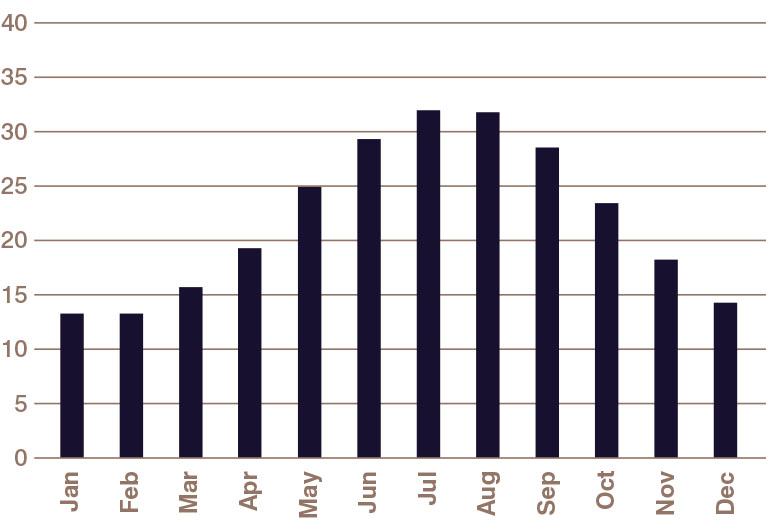 Flight Information
Approximately 3 hours and 30 minutes from UK airports
Currency
Euro €
Language
Greek
Time Difference
GMT + 2 hours
Top Luxury Hotels in Halkidiki