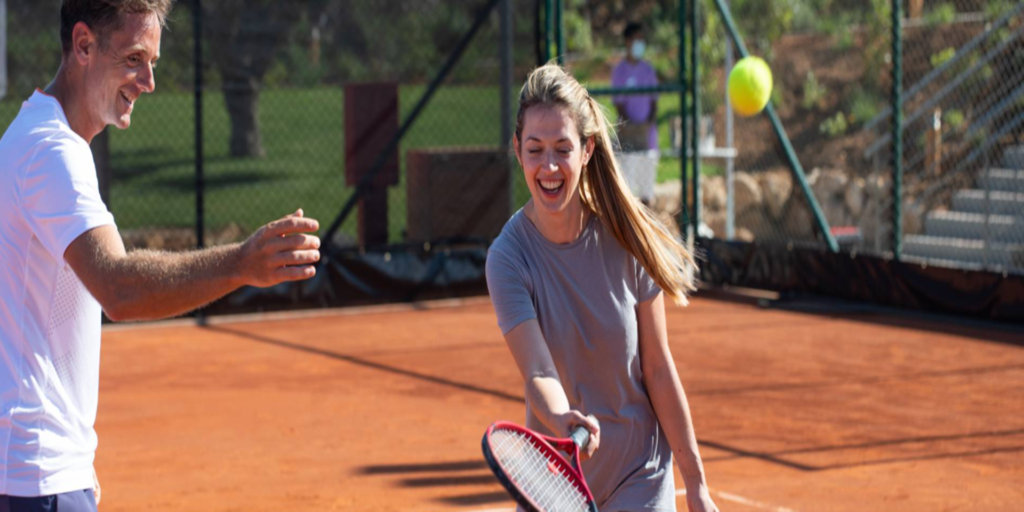 6 European Resorts with the Best Sports Academies
Sporting academies within holiday resorts are a highly desired request for families with kids learning new skills and meeting new friends. Happy Kids = Happy Parents!
However, attempting to find academies and resorts to suit all can be an overwhelming challenge. That's where we come in, as we have visited all the properties, we sell so know our resorts inside-out. Here's our pick of the top eight holiday resorts in Europe and worldwide with the best sporting academies. Choosing the right destination for your sporty family just got easier.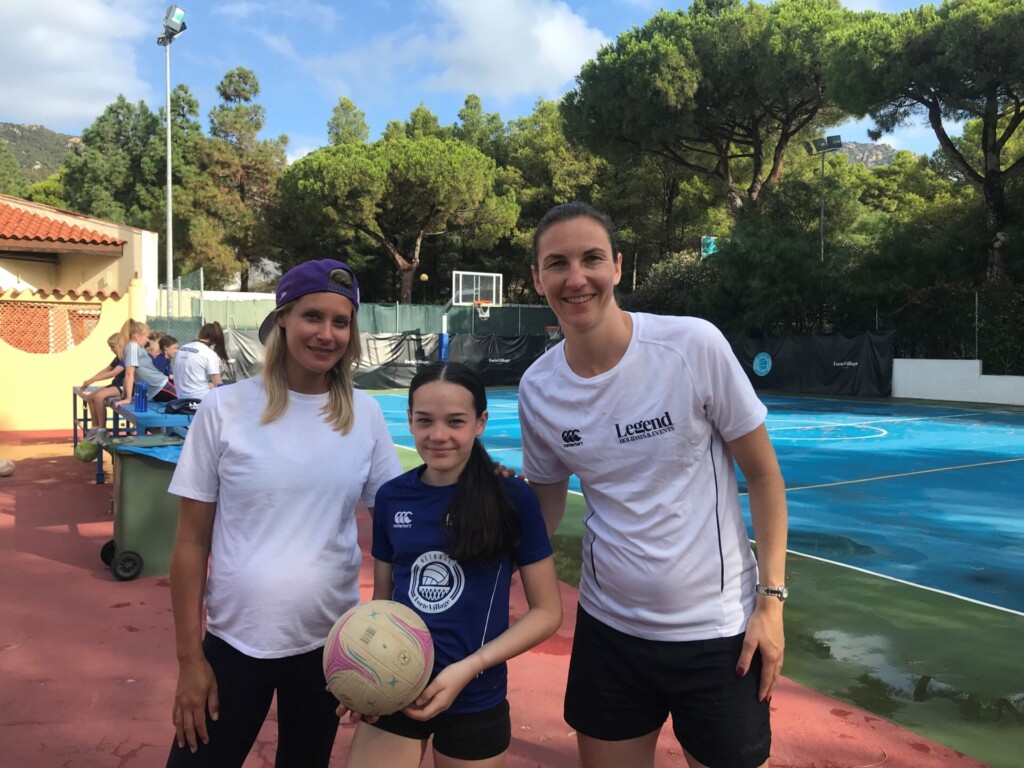 Italy
The Forte Village resort located in Sardinia Italy, offers guests a variety of celebrity-run academies. Those who enjoy tennis have 13 courts to choose from, including coaching from top Australian player Pat Cash. Additionally, one to one/group coaching for any age and experience level is available. The resort also offers rugby with ex-professional Austin Healey and swimming. Also there is basketball with legendary specialist coach Ettore Messina, dance and football with the Real Madrid academy. Sign up for five days where you get two hour's teaching in the morning and then a friendly tournament at the end of every day (approx. EUR550 per child including a free kit). With professional facilities, you get to train with a world-class team!
Top Tip: All the academy kids and parents meet up at the Pineta Buffet Restaurant for a sociable night. Also you get free wine with your meal here too half a bottle pp free and complimentary water).
🏷️Fr. £6.7K family of 4 27th Aug 7nts with all-inclusive, flts & transfers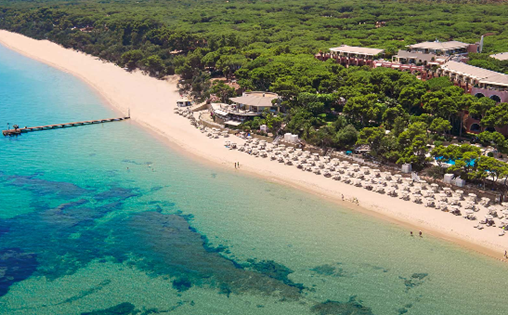 Visitors can view remarkable scenery of the Sicilian coastline while enjoying a round of golf on the top golf course in Italy. If you prefer tennis that's OK there's a superb tennis academy with coaches who have tips from the likes of Nadal and Federer. Football crazy? This is the right place for you with the winner of the world cup in 2006 Gianluc Zambrotta, coaching the young footballers. In addition the resort offers similar amazing experiences with rugby, taekwondo, karate, fencing and paddling. Available July, August and September for age 5 – 16 years (approx EUR400 for 5 days). Top Tip: Arrive in resort on a Saturday or Sunday so your children are ready to start a full week's academy on the Monday morning.
🏷️Fr. £6.7K family of 4 27th Aug 7nts with all-inclusive, flts & transfers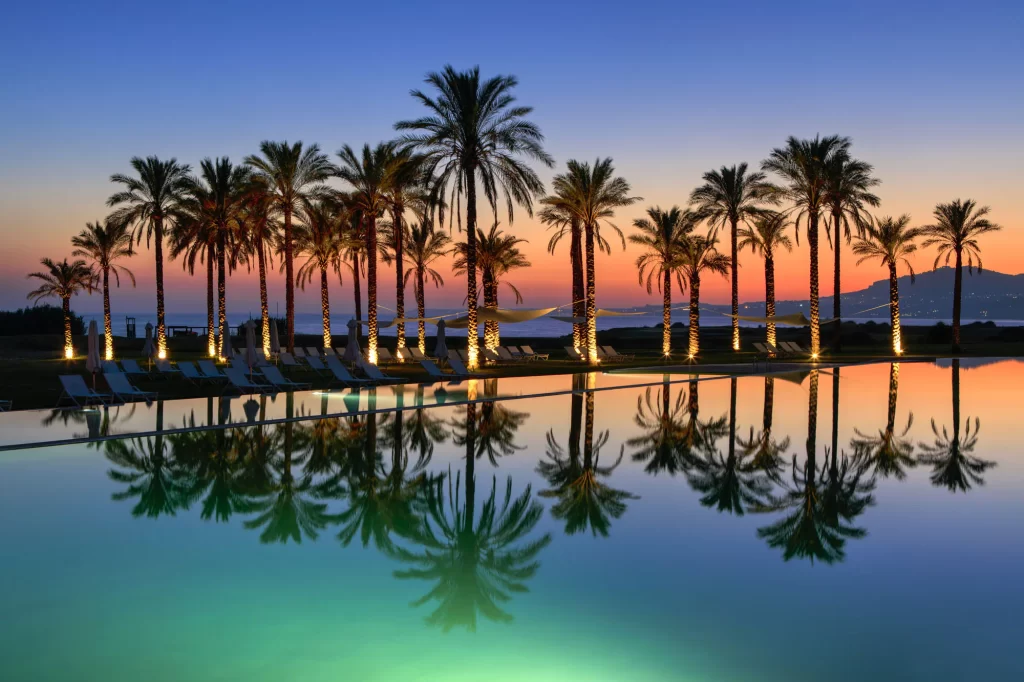 Greece & Spain
The Westin Resort Costa Navarino & The Romanos – Kalamata
The Westin Resort Costa Navarino and the Romanos resort provides four signature golf courses for the Navarino Golf Academy. The course is designed to explore the sea and river views. For a more active experience, enjoy cycling along the views. Also don't forget to hike amongst historical sites, climbing the seaside villages exploring caves and lots more! For water babies there's also a unique surfing academy where you can be taught from scratch and there's the Aqua Divers Club, offering an magical underwater experience. Additionally, the Tennis Centre also offers the opportunity to play on state-of-the-art courts with breathtaking views of the Ionian Sea, while receiving personalized coaching from the best in the world! Sign up for five days where you get two hour's teaching in the morning and then a friendly tournament at the end of every day (approx. EUR385 per child including a free kit).
Top Tip: This amazing resort even offers rock climbing and surfing lessons as well (which we highly recommend as it's such fun!).
🏷️Fr. £5.8K family of 4 27th Aug 7nts with all-inclusive, flts & transfers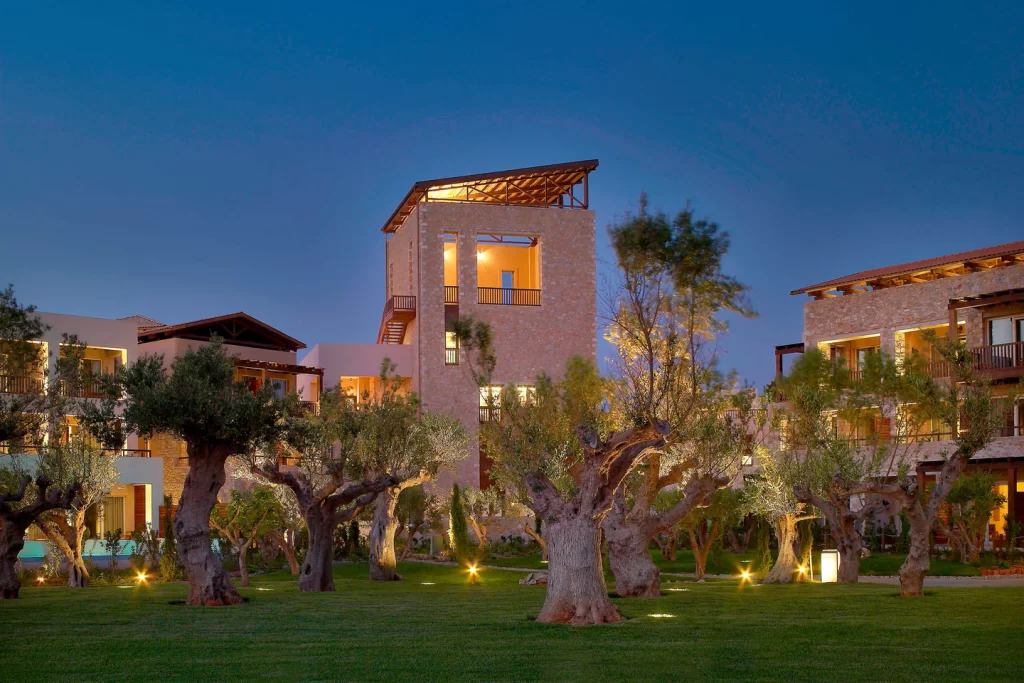 Sani Resorts – Mainland Greece
Sani Resort offer the amazing Nadal Tennis Academy, teaching guests the same techniques Rafael Nadal himself uses. The academy is open to beginners and pros and offer children and adult packages, the whole family will be pro in no time! The Sani resorts also offers the once in a lifetime Bear Grylls Survival Academy. With instructor's hand chosen by Bear Grylls himself, guests can discover survival tips, tricks and obstacle courses. The Sani resorts also provide the scuba diving academy, biking academy, water ski academy, triathlon academy and the Chelsea football academy. Meaning you can be busy from dawn until dusk should you wish to be! Top Tip: Stay at Porto Sani in 2023 and get Free Full Board (breakfast, lunch and dinner) as part of your stay.
🏷️Fr. £8.5K family of 4 27th Aug 7nts with all-inclusive, flts & transfers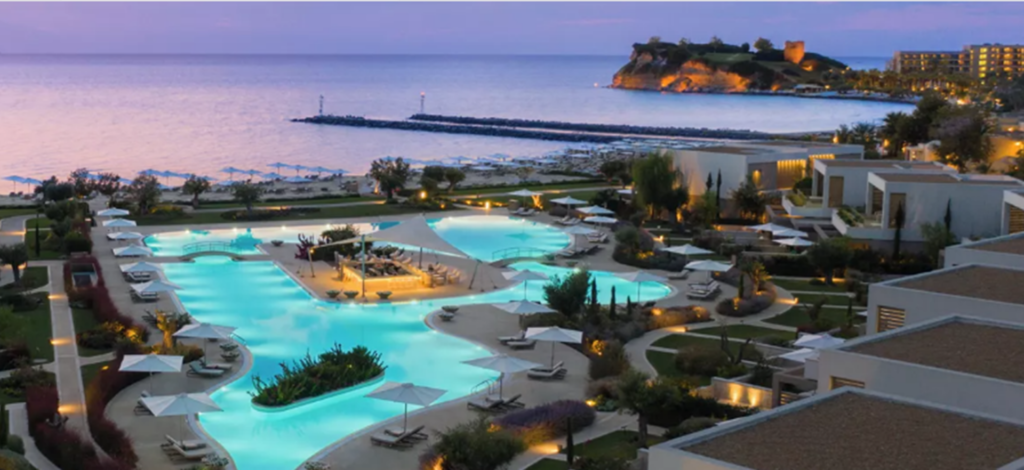 Portugal
Pinecliffs resort has teamed up with Estima Sports Football Academy to bring your young one's daily training. Moreover, at the end of the week they can enjoy a world cup style tournament. The coaches for the academy have years of experience behind them and make sure high standards are met! The football academy introduces the Porto Pirata children's village. Parents are welcome to relax and enjoy themselves while the kids are exploring the bouncy castle, basketball court, a mini track for scooters and bikes and a swimming pool just for them. After exploring, the whole family is welcome to end their fun filled days with a game of golf!
Top Tip: Stay in one of the gorgeous and newest two or three bedroom Garden Suites. They are centrally located next to the Piri Piri (our favourite choice) restaurant, kids' club as well as the beach. If you stay in a Residence pay a block supplement or you can be stuck in the far outskirts of the resort.
🏷️Fr. £3.2K family of 4 27th Aug 7nts with all-inclusive, flts & transfers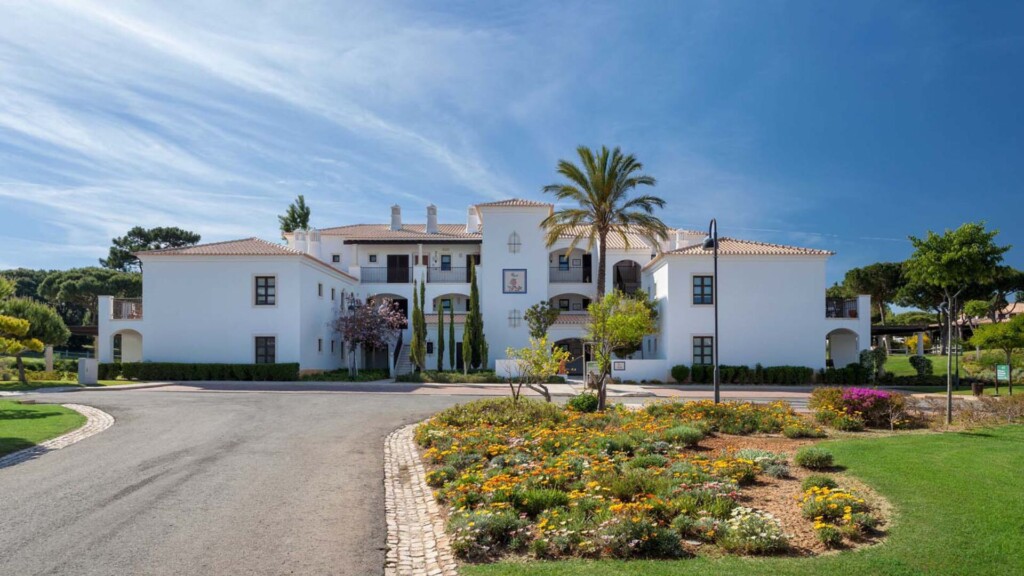 Cyprus
The Parklane resort located in Cyprus offers a Football Academy (limited to certain peak weeks throughout the year). Dimitar Berbatov, Rio Ferdinand and Wes Brown are some of the high-ranking footballers that have coached in the previous years. The camps run five days a week and the daily sessions are two hours long. The age ranges from five to fifteen and each player receives a fully personalised kit as well as a signed certificate and medal of completion. There's also lots of fab water sports too on the beautiful beach (run by an external company). Top Tip: You can book double beach cabanas at the resort for the day and choose their location by the pool or beach etc. (complimentary).
🏷️Fr. £4.5K family of 4 27th Aug 7nts with all-inclusive, flts & transfers