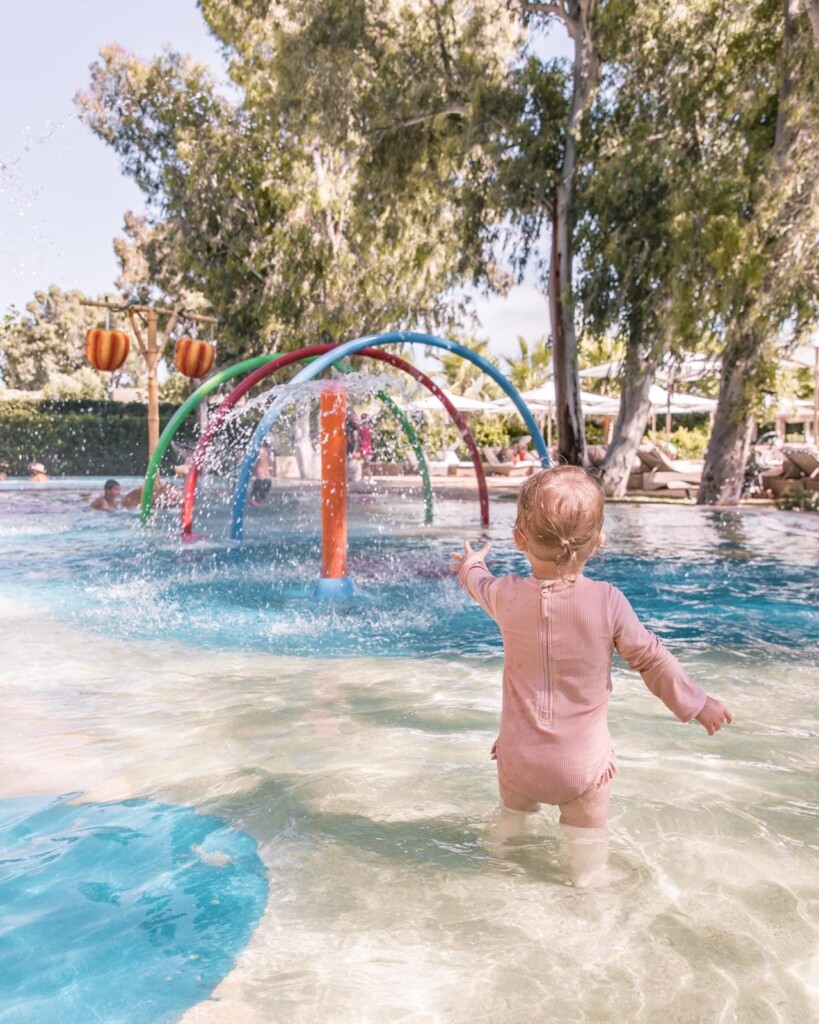 First Holiday with a Baby
The first time away with a little one is always a little bit nerve-wracking but if you get everything ticked off and booked prior to travel (which is what Travelbeam specialises in) then the holiday will be seamless and it will be smiles all round. We can help you every step of the way holding your hand from car seats in the transfers to in-room baby equipment and suites with separate sleeping areas. We know our hotels inside- out as a member of our team has visited them. Here's our pick of the best resorts that cater to your baby or toddler but still offer that little bit of extra luxury for you!
Parklane, Cyprus
This resort has great interconnecting room options and also family suites with two bedrooms which are perfect for young families. There's a huge children's village with splash pad area and slides ideal for babies and toddlers and a great creche and kids' club (from 4 months onwards). We love the beautiful sandy beach and the promenade by the sea you can push the buggy along to get them to sleep.
🏷️Fr. £3.1K for 2 adults and an infant in a Superior Inland View Room in September 7nts with Half Board, flights & transfers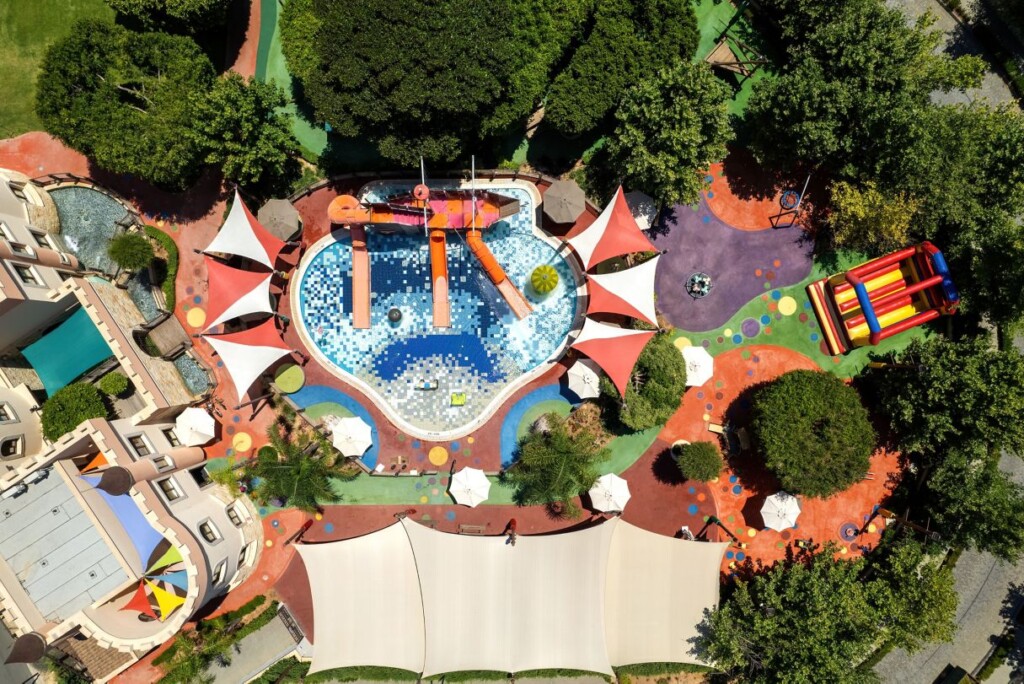 MarBella Elix, Greece
In a stunning location in unspoilt Greece, this very contemporary property has One Bedroom Family Suites which have a separate sleeping areas (via a sliding door so they are still close) and it's all-inclusive. There's a shallow children's pool and there's a great creche for babies from 4 months. The stunning beach stretches for miles and there's a lovely spa for me-time too.
🏷️Fr. £2.8K for 2 adults and 1 infant in Junior Suite in early October 7nts with all-inclusive, flights & transfers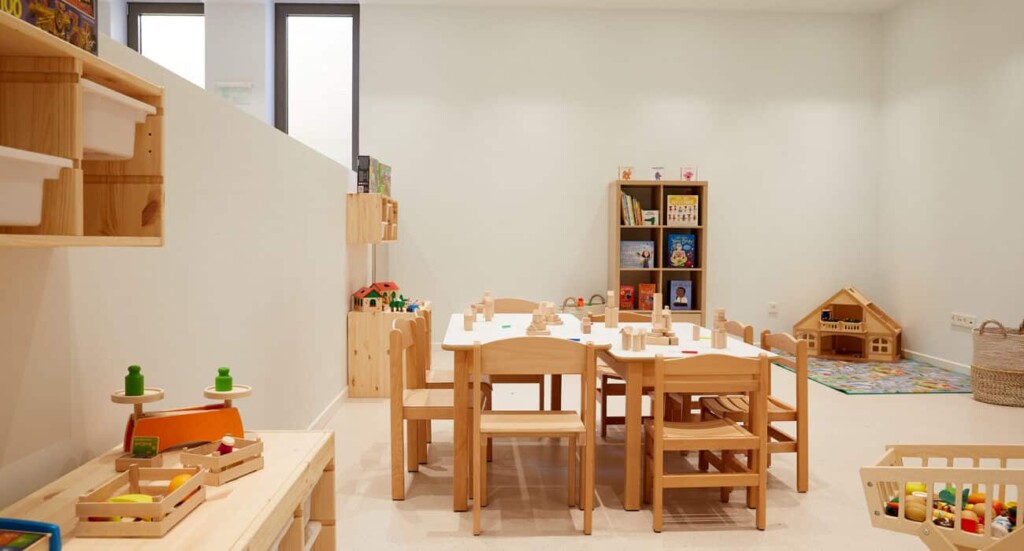 Daios Cove, Crete
This very upmarket resort offers suites with separate sleeping areas and some top-end villas which all come with complimentary premium all-inclusive including Verve Clicquot champagne on-demand! There's a huge wellness centre and gym to use while your baby or toddler is at the excellent kids club. Food, drinks and service are out-of-this-world. The large slate-bottomed pool is heated and there's a small baby pool to one side. A funicular carries you effortlessly up and down the resort so all areas are easily accessible by pushchair.
🏷️Fr. £4.9K for 2 adults and an infant in Deluxe Junior Suite September 7nts with premium all-inclusive, flights & transfers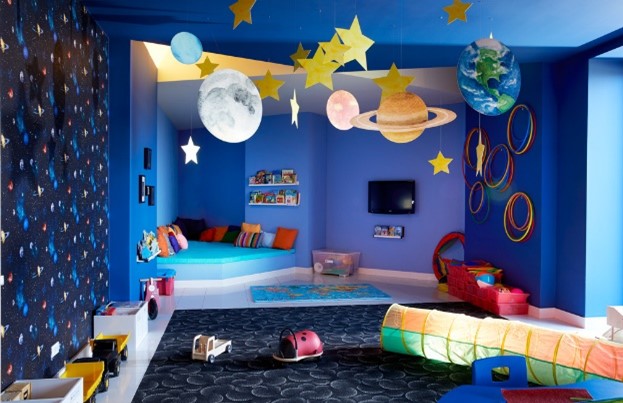 Sani Resort, Greece
This resort, made up of five hotels, is very baby/toddler-friendly and super luxurious. We would recommend staying in Porto Sani as they have a free Full Board offer on at the moment and it is really geared up for young families. Sani resort boasts numerous splash parks, more than twenty restaurants included in the Half Board or Full Board, a babe-watch babysitting service on the beach (free for the first 30 mins), Carol Mae baby consulting, baby swimming lessons and an Annabel Karmel menu all in a beautiful nature reserve location around a pretty marina.
🏷️Fr. £4.1K for 2 adults and an infant in a Junior Suite in September 7nts with Full Board, flights & transfers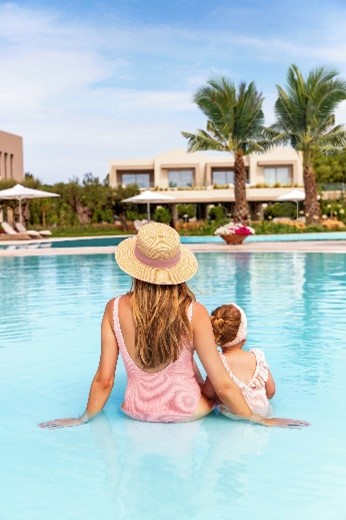 Pine Cliffs Resort, Portugal
This property gets a place in our hot list as it offers amazing self-catering apartment suites with a lounge and dining area and also a full kitchen with fridge, freezer and laundry. These offer the perfect scenario for those travelling with a baby or toddler as you have lots of space and the flexibility to stock up on snacks, drinks etc. in the fridge/freezer and prepare or store baby food/milk. The hotel has a lovely beach (reached by wooden walkway which is slightly tricky with a pushchair) and a large children's village and creche/ kids' club. You can also walk out of the hotel to local restaurants.
🏷️Fr. £2.7K for 2 adults and an infant in a One Bedroom Garden Suite in early September 7nts with breakfast, flights & transfers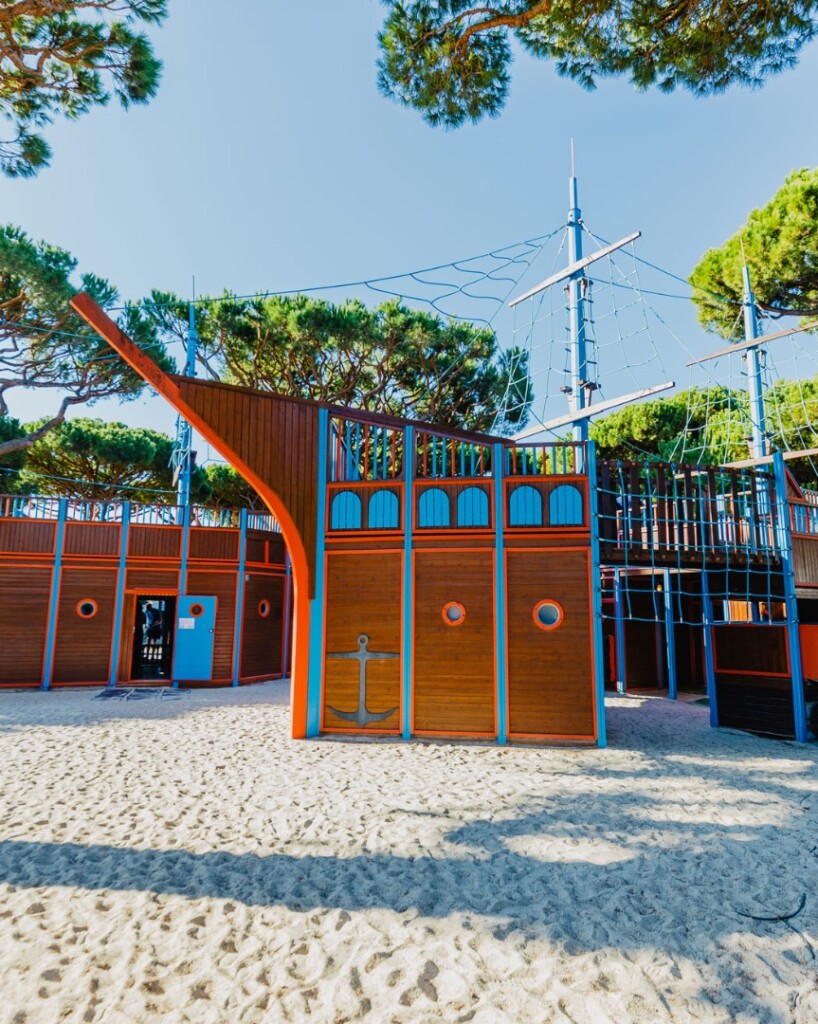 Forte Village, Sardinia
A self-contained resort with a beautiful beach, most of the rooms are bungalow-style on the ground floor. There's a themed children's village and great kids club plus a splash pad area and a pool with slides. The area is conveniently set around a central path and no cars are allowed inside the perimeter so it's easy to walk around with buggies and/or toddlers.
🏷️Fr. £3K for 2 adults and an infant in a Hotel Bouganville, Deluxe Bungalow in early September 7nts with Half Board, flights & transfers