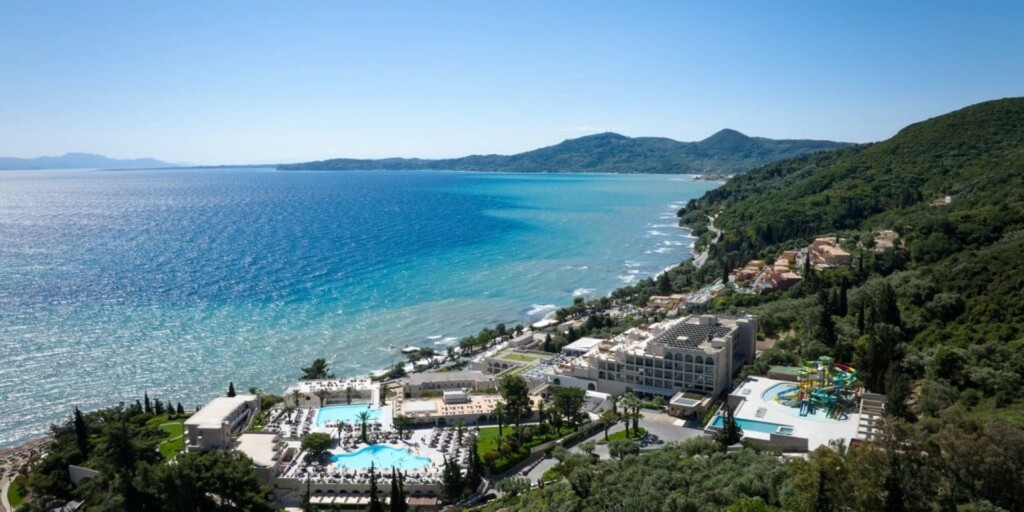 The Magic of Corfu and where to find it!
The island of Corfu is the greenest of the Greek islands and have some real hidden gems of hotels. As a family of 5 we found much to do and see and really loved the charming old Corfu town and the fantastic Greek food.
First on our list was the MarBella Corfu which has just recently been refurbished and now sports a fantastic huge water park with slides, two new restaurants and an updated kids club.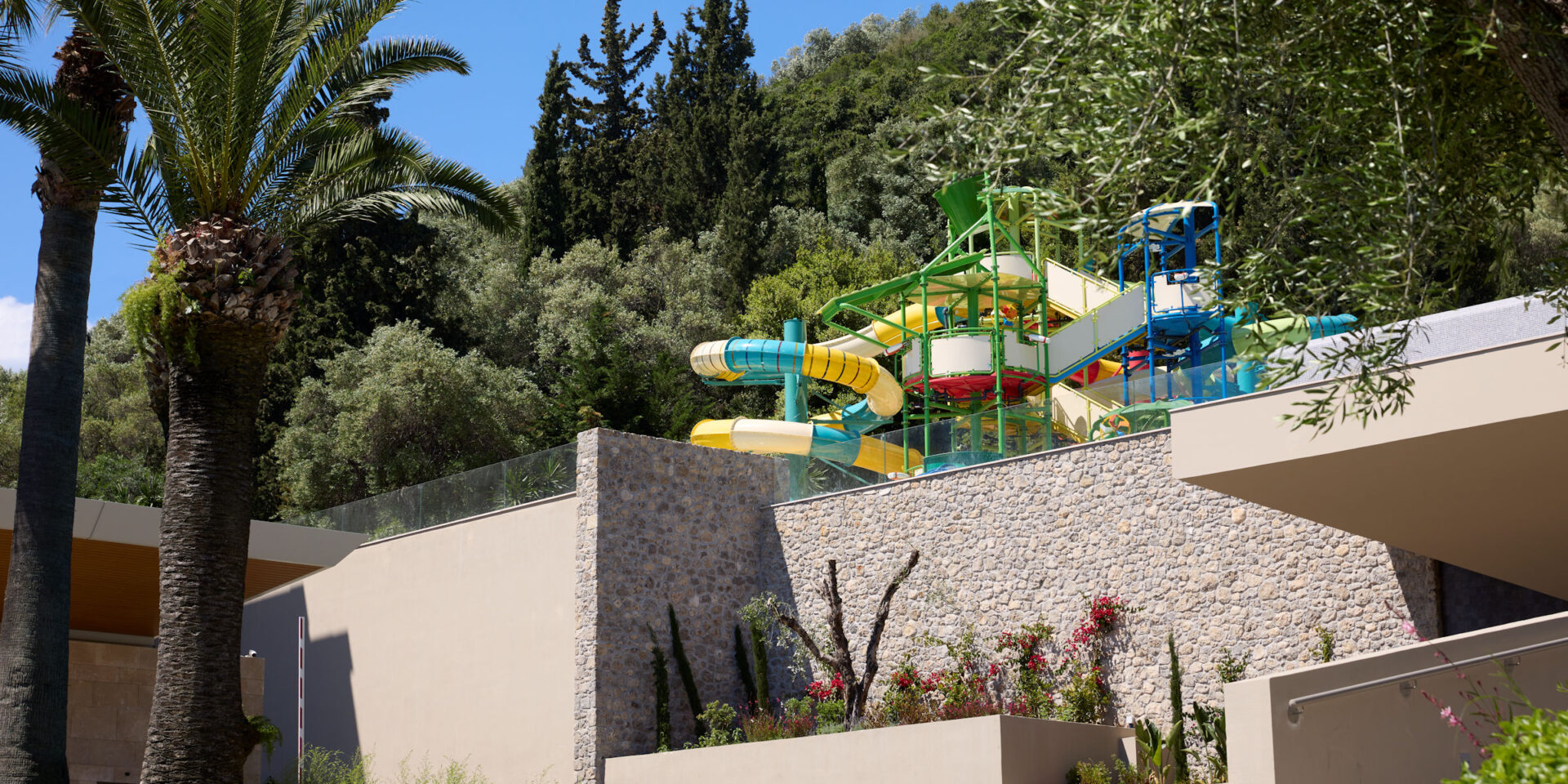 It's a great all-round choice if you want plenty to keep you entertained and it offers excellent value for money all-inclusive. We stayed in a Two Bedroom Family Suite which was a good choice as we had a main bedroom and also a second bedroom for the children. The best rooms for families are probably the Superior Family Sea View if you have young children under 12 as they have bedrooms with two single beds in the lounge so they are close but have a separate sleeping area. However, if you have an older family then Superior Family Rooms Sea View Interconnecting are best.
I would recommend going for the higher room categories (with Sea View) here which are worth the extra budget. There's a really lovely man-made beach with modern decking where you can step straight into the sea via steps and also a great adults-only pool and area. Next year from May 2023 there will be some exciting brand new one and two-bedroom bungalow suites added to the resort and the introduction of the ultra all-inclusive offering. Along with the exciting new suites, there will be two new restaurants, which offer either French dining in the Celeste or pan-Asian in the Kum Kuat. Marbella Corfu also offers exclusive services such as a boat ride, yacht cruises and private excursions.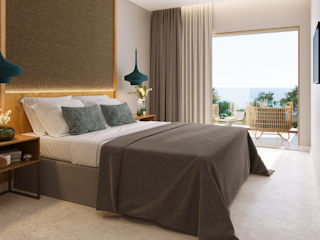 We then made the most of the twin centre offer you can do at MarBella hotels where you can spilt your trip between two different parts of Greece and take a speedboat transfer over to the MarBella Elix hotel which is on the mainland in a beautiful part of unspoilt Greece. This new all-inclusive hotel has stunning panoramic sea views framed by trendy glass balconies and contemporary room interiors. If you love beaches this pale sandy shore stretches for many metres and sports fab water sports including a special water sports academy (peak season).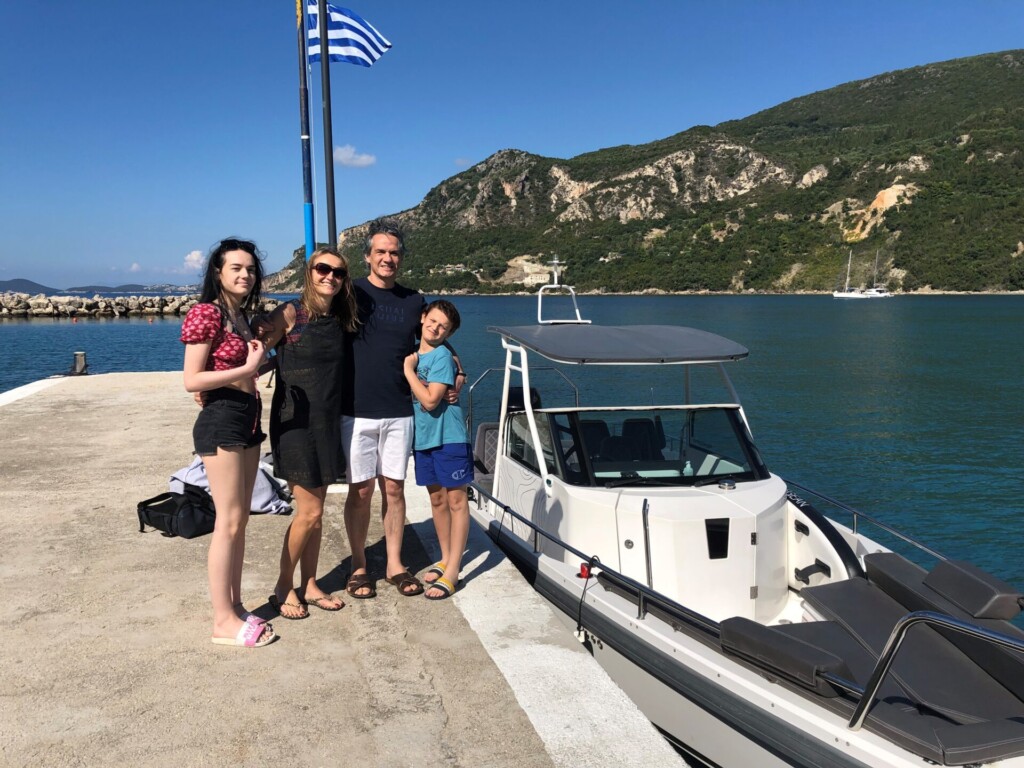 It's a small but perfectly formed hotel which is a great place to kick back and relax away from it all. There aren't loads of facilities as with some of the larger resorts but for kids there's a basketball, table tennis and tennis court and the hotel has a lively vibe about it and the lounge bar is sociable in the evenings with families playing games, couples having drinks and live music. We love the Superior Family Rooms Interconnecting but there are few of these and they sell like hot cakes so make sure you book early. Couples will adore the Deluxe Suite with Private Pool so good you won't want to leave your room!
Next we went to Domes of Corfu which is on the west coast of the island on what was pronounced to us by the transfer driver to be the best beach on the island. Well we weren't disappointed, this charming hotel (which is boutique in style but ticks most the boxes of what you need from a hotel) is situated literally steps from the wild and natural Glyfada beach. In the peak summer months there's a total wipe-out style inflatable water park and plenty of water sports and boat trips etc. run by an external company.
The hotel has one adults only pool, one family pool and a great spa but it does not have endless facilities. If you love the beach and want to relax with the option to do a day out in Corfu Old Town, which is beautiful, this hotel is a little gem.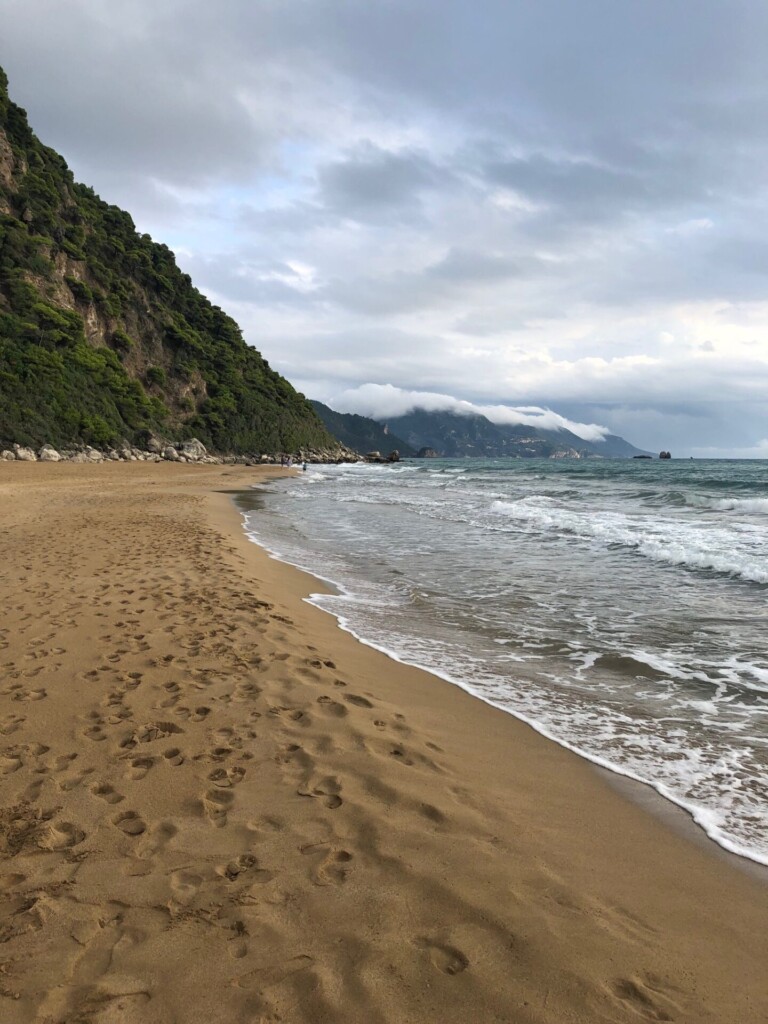 Rooms are small and I would highly recommend opting for the higher room categories which offer additional services such as one a la carte dinner for every 5 days you stay and more importantly you get access to the Haute Living Lounge which simply saves you a fortune whilst in resort. It's a club style lounge that all Domes resorts sport and it is a great peaceful place to hang out with tables and fast wi-fi for working or watching movies etc and snacks all day, a light lunch and alcoholic and non-alcoholic drinks. We had a lovely time in here either having a break from the sun or enjoying pre- and post-dinner cocktails.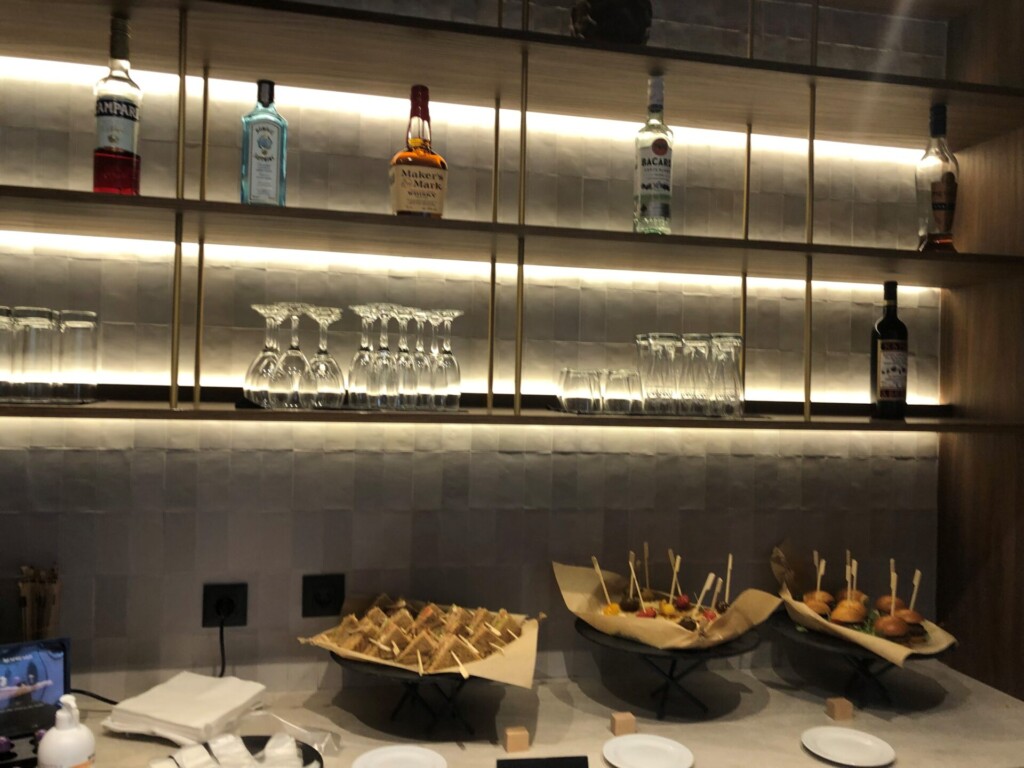 Staff are charming and couldn't be more eager to help in fact Marianthi, who is the guest services manager and an absolute star, arranged our trip to Corfu old town recommending restaurants, organising our transfers and booking us a walking tour of the old town (EUR80 for 2 hours with a private guide) which we loved taking in all the culture, history and of course restaurants and shops this beautiful must-see town has to offer.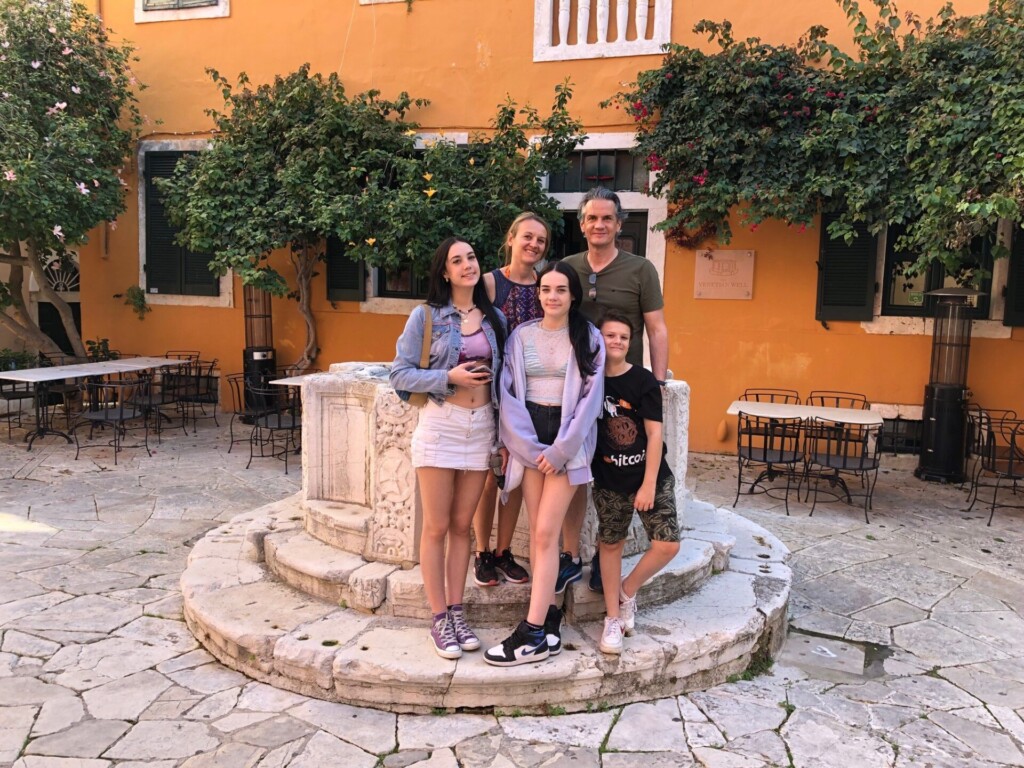 I would recommend a Tropical Sublime Family Suite (cheapest room type with a separate sleeping area) for families and one of the beautiful Sapphire Open Plan Suites with Swim Up Pool for couples.
Next stop was the amazing IKOS Dassia which has the most sublime bay with still glistening waters and the mountains of Albania in the background. It offers CGI worthy views and also the most amazing calm sea for all manner of water sports which we enjoyed here.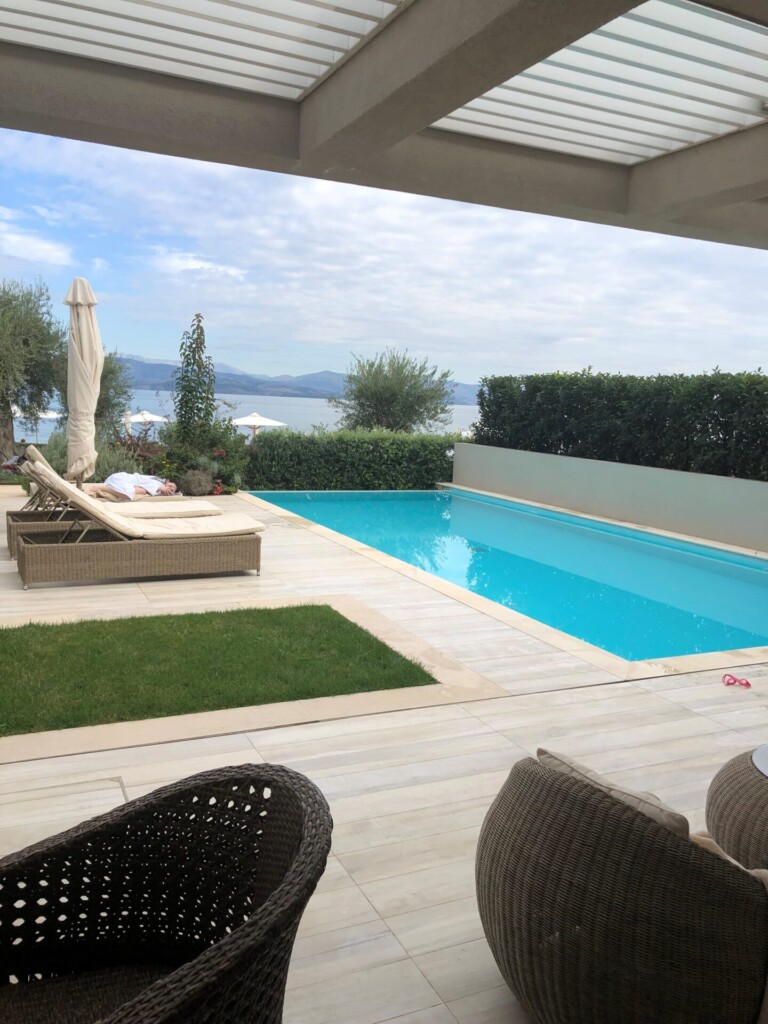 We were lucky enough to be staying in a Deluxe Two Bedroom Bungalow Suite with Private Pool so enjoyed the indulgent benefits staying in a Deluxe room at IKOS resorts, which if you have the budget or are staying for a special occasion I would thoroughly recommend. The Deluxe pool bar was definitely worth frequenting if you are in Deluxe as the drinks and food we felt were far superior. If you stay in Deluxe you do get Taittinger champagne wherever you go as well as the welcome bottle so it's a tip to ask for it in restaurants/ bars or on room service. The benefit of booking with Travelbeam is we can pre-book all your dinner restaurants, mini-cooper for the day, free neck and shoulder massage and special dinner on the beach so you can make the most of your holiday.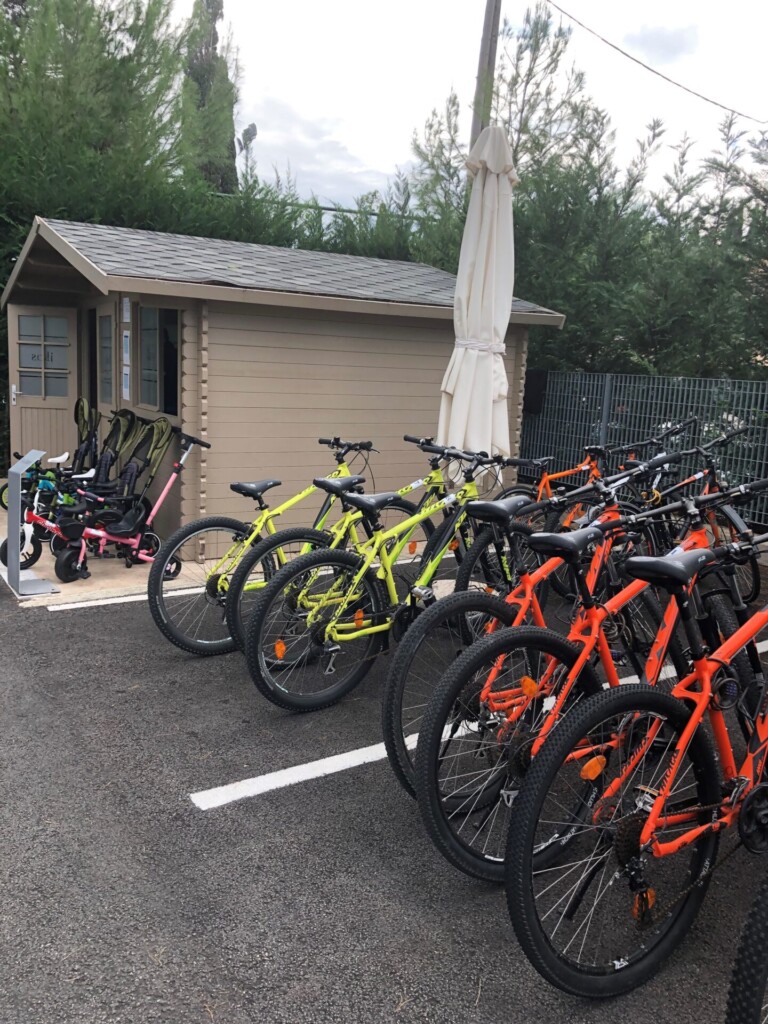 Dassia is fabulous for children and teenagers as the kids club and sports area including basketball/tennis courts is great. Our kids also loved meeting up with friends they have met going on bikes, pedaloes and kayaking (all included). My husband and I also really enjoyed the wine tasting with food pairings which was really interesting and fun (we can pre-book this for you currently on Wednesdays and Saturdays @ 16:45).
The next hotel we visited was Grecotel Corfu Imperial which is top-notch luxury in a beautiful setting on a peninsula with a very high-end classical rooms and suites in white décor. Moreover, food and service here was superb and it reminded me of Anassa in Cyprus or maybe Vila Vita Parc in Portugal. It's ideal for discerning couples or families who like a refined resort. Also there's amazing water sports and two beaches to choose from one a small cove and the other a decked beach area and an excellent spa.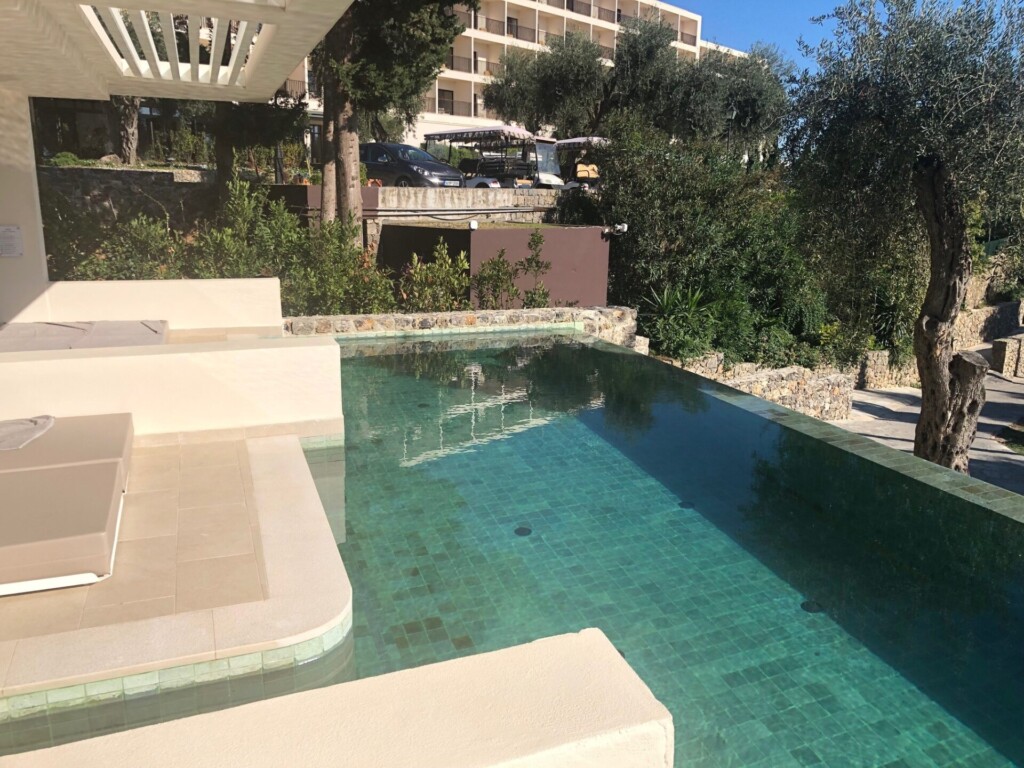 Finally, the last place I visited was the adults-only Domes Miramare which is for guests age 16 and over so perfect for couples or families with grown up children. This is the signature hotel for Domes in Corfu and it shows. The resort has very luxurious top-quality rooms and interiors and the leading design of the hotel feels like it is straight out of an art gallery so you feel very pampered.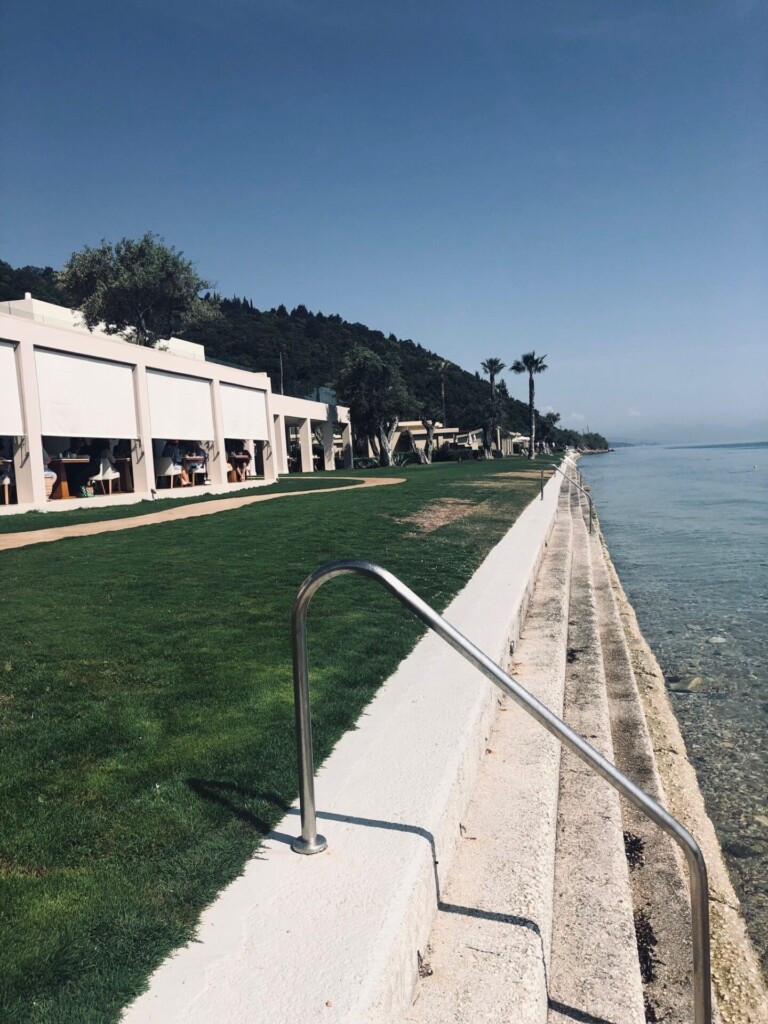 If you have the budget I would recommend staying in one of the Pavilions which are particularly good value in low season as these stunning rooms also have access to the Haute Living Lounge with its complimentary snacks, soft and alcoholic drinks all day (10am -10pm) and a special select area with a plunge pool and loungers right next to the sea.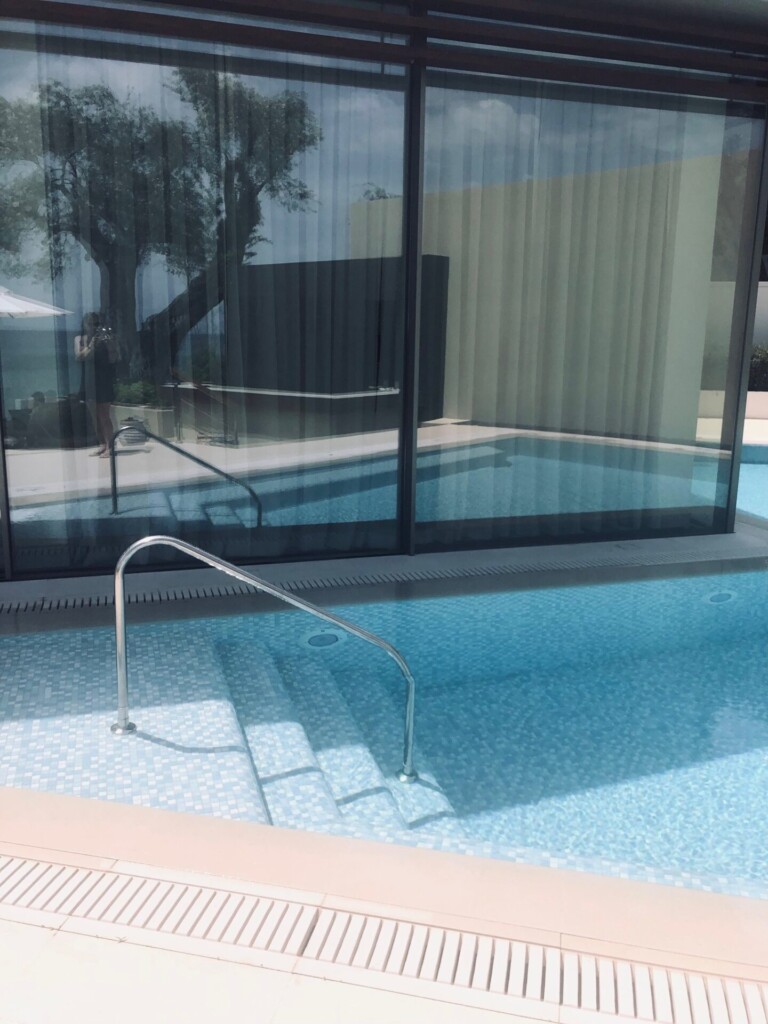 The Domes concierge manager Irini was fabulous here (Domes guest relations are all amazing whichever hotel you stay at) and she arranged a special boat trip to Paxos and Antipaxos which I would highly recommend doing if you are staying anywhere on Corfu. Additionally, it is definitely a trip that should be on your bucket list! We sailed past beautiful caves with crystal clear waters, snorkelled and walked around the tiny little streets of Paxos which are straight out of a bygone time and also enjoyed a slap-up seafood and rosé fuelled lunch at the gorgeous Vassillis taverna. Bliss!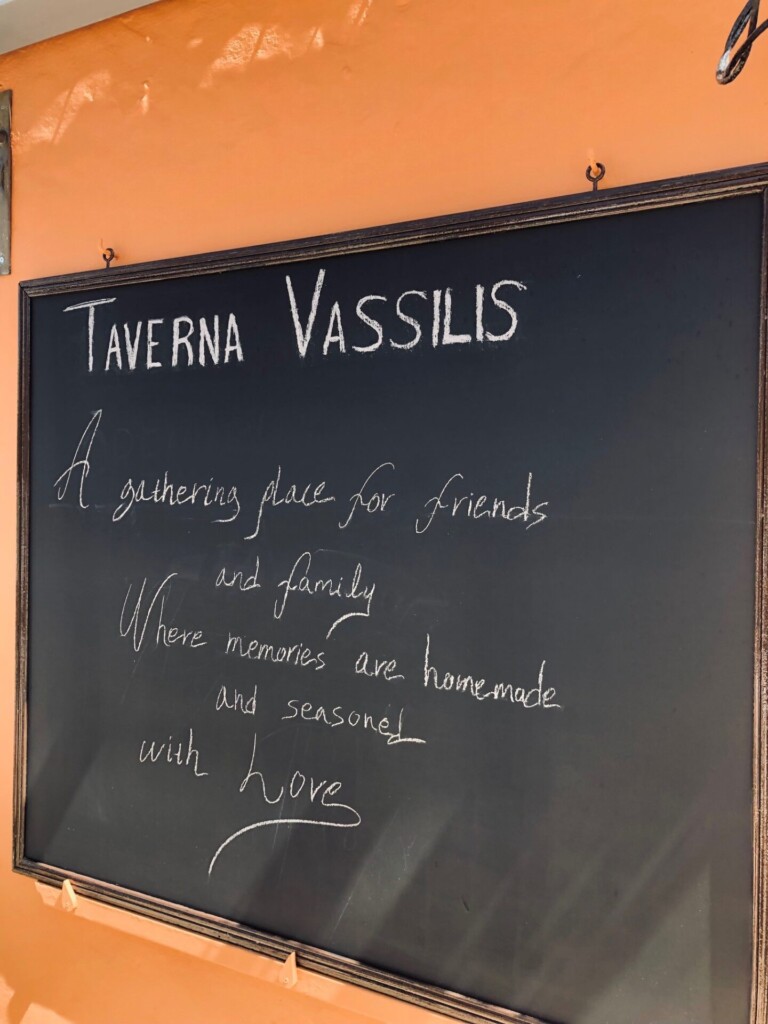 Worth a mention, the hotel is also in walking distance to a little village and again Irini recommended we dine out at the The Village Taverna one night. Well it was an amazing little find hidden away on the backstreets festooned in pretty flower pots and bougainvillea. This charming and authentically Greek little restaurant was exactly as a local taverna should be. The owner was full of little anecdotes, the local food was delicious with little jugs of lovely Greek wine all for 20 Euros per person. Definitely worth a visit and also only a 5 min taxi ride from the hotel MarBella Corfu (reservations a must!)
MarBella Corfu: 2 adults and 2 children 9 July – 16 July 2023. London Heathrow BA Flights in a Family Room Garden View all-inclusive: £8892
IKOS Dassia: 2 adults and 2 children 9 July- 16 July 2023. London Heathrow BA Flights in a Panorama Junior Suite all-inclusive: £9153
Domes of Corfu: 2 adults and 2 children 9 July – 16 July 2023. London Heathrow BA Flights in a Sapphire Family Suite half-board: £6685
Domes Miramare: 9 July -16 July 2023. London Heathrow BA Flights in an Emerald Retreat bed and breakfast: £2340 per person
Grecotel Corfu Imperial: 9 July – 16 July 2023. London Heathrow BA Flights in a Deluxe Guestroom Sea View bed and breakfast: £2821 per person