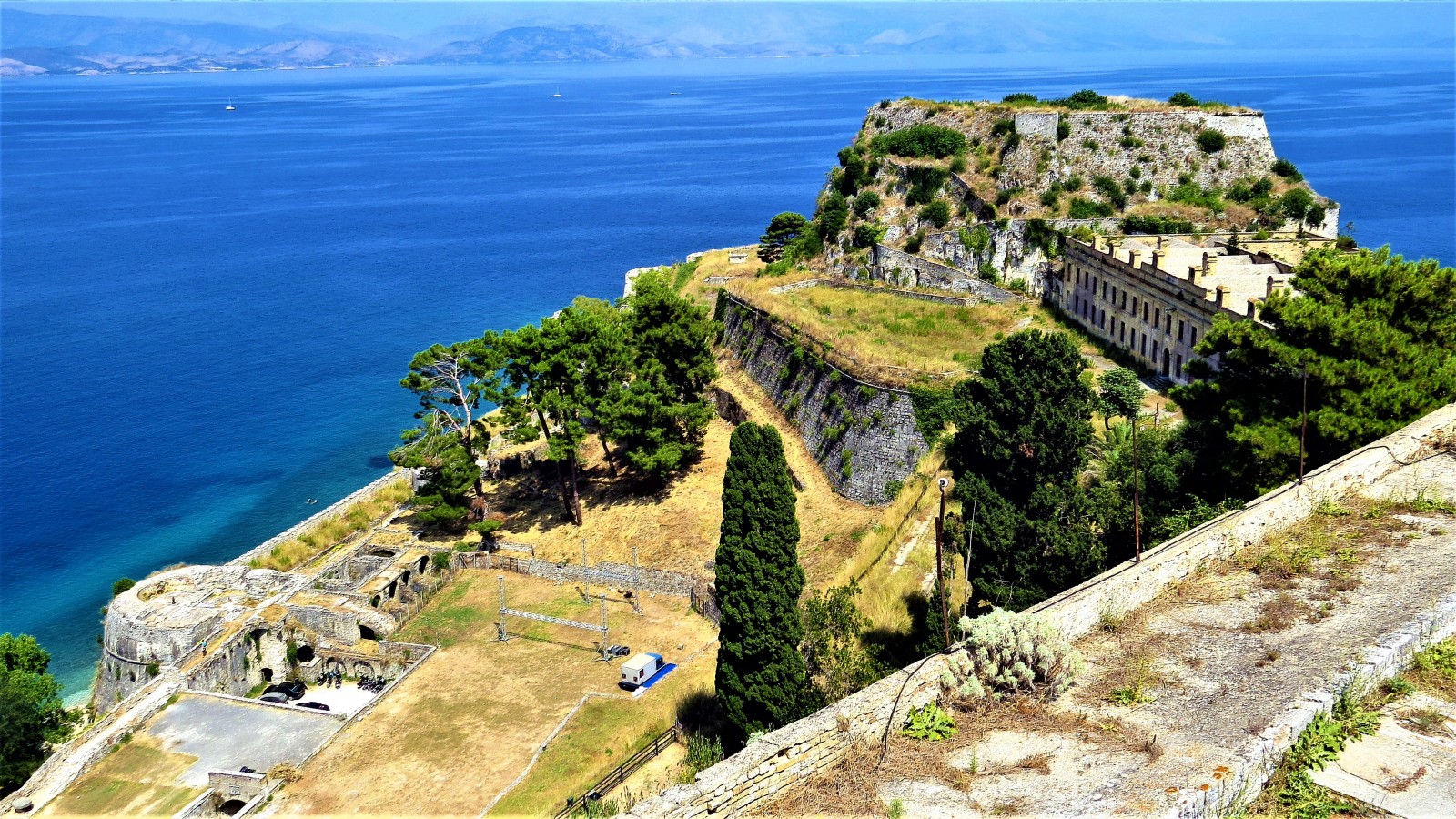 Corfu
Part of the spectacular Ionian Archipelago, the Greek island of Corfu is an idyllic retreat that is defined by its lush green landscapes, flawless white beaches and ultramarine waters. The island's undulating natural beauty is ripe for exploring, while its Byzantine churches, Venetian fortresses and Grecian ruins reflect Corfu's diverse and fascinating cultural heritage.
A Little More About Corfu
The Ionian islands in Greece are renowned for their sun-soaked beaches and relaxing resorts, which make for the perfect beach holiday. However, Corfu's cosmopolitan towns, tranquil mountain villages and ancient ruins offer something a little different.
Charming and romantic, Corfu Town is filled with archaeological heirlooms, neoclassical buildings and impressive historical forts, dating back to the island's days under Venetian rule. The Old Town is a particular gem that is exceptionally well-preserved; so much so that it is recognised as as a UNESCO World Heritage site.
Wander through the faded cobblestone streets and enjoy mouth-watering local seafood, earthy beef stews and hand rolled pasta in one of the elegant-yet-unassuming backstreet restaurants. Of an evening, head to the Liston – a polished esplanade dating back to Corfu's 18th-Century French imperialism. Lined with arcaded terraces and overflowing with stylish bars and fashionable coffee shops, this lively harbourfront section channels a Parisian chic café culture.
Explore the island
Set in the eastern curve of the Corfu, Dassia enjoys a long sandy beach lapped by tranquil crystalline waters and overlooked by verdant forests. The coastline is boldly diverse, with a luxurious and lively atmosphere in the main stretches and low-key ambiance found in its abundant small coves, where you can enjoy secluded relaxation away from the crowds. The town itself is sprinkled with relaxed restaurants, casual bars and authentic tavernas that are all within walking distance of the beach and offer a gentle social scene in the evenings.
The weather in Corfu in May and September/October is particularly pleasant, while June, July and August are scorching and perfect for a sun-soaked break.
Uncover sublime natural surroundings and captivating culture in stunning Corfu 
Weather
A perfect destination to visit between Easter and mid-June, and from the end of August until mid-October, when you can enjoy a pleasant climate and fewer crowds. If you like it hot, visit in high summer when the temperatures soar past 30°C.

Temperatures (°C)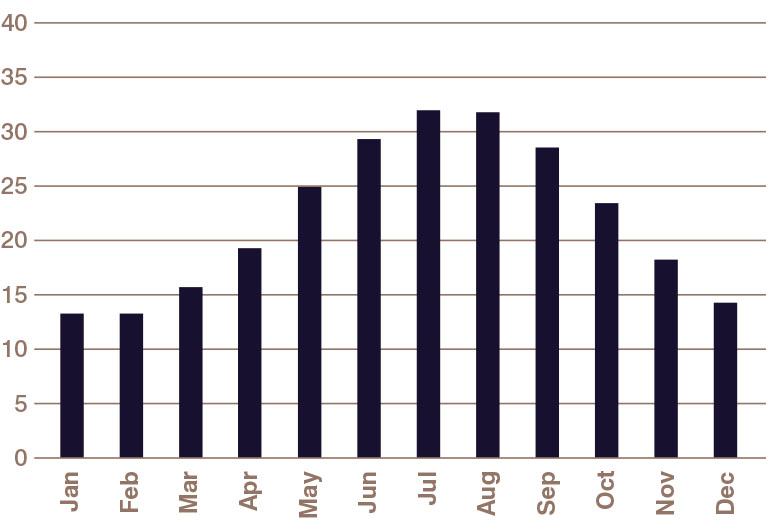 Flight Information
Approximately three hours and 30 minutes from UK airports
Currency
Euro €
Language
Greek
Time Difference
GMT +2 hours
Top Luxury Hotels in Corfu