Beautifully positioned on Corfu's south-east coast amidst fragrant gardens and surrounded by pine trees, this boutique adult-only hotel effortlessly combines a traditional Greek look with modern comforts.  Charming pastel-hued accommodation consists of 70 suites with classic wooden furnishings and neutral palettes, some come with a private pool or whirlpool but all enjoy sea views. Suites cling to the hillside and the whole resort has a authentic village feel.
The name 'Nido' means nest and you certainly feel nestled in the lovely green areas which surround the stone-built pool area and there's a great wellness centre for relaxation. Water sports abound on the Blue Flag sandy private beach and the hotel is close enough to Corfu Old Town (30 minutes' drive) for cultural days out enjoying the historic streets or evenings sampling the many restaurants.
Dining is a refined affair with a lovely main restaurant with a sprawling veranda that looks out onto the water. Dinner al-fresco at the fine dining Apaggio is decidedly romantic with modern spins on classic Greek fare. Guests can also enjoy complimentary cooking lessons and wine tasting sessions.
Facilities
Swimming Pool
Water Sports
Beach
Spa
Transfers
25 minutes by car from Corfu Airport
Food & Drink
MarBella Nido offers a fantastic selection of restaurants and bars.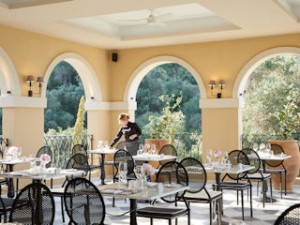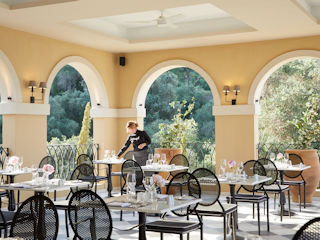 Drink in the panoramic views over the sea as you feast on San Giovanni's sumptuous buffets, a superb setting for casual all-day dinging in a relaxed atmosphere. With indoor and al fresco seating, you can indulge in health conscious breakfasts and, in the evening, savour a tantalising selection of international and Greek specialties. New for 2021 buffets are now accompanied by a la carte services for breakfast and dinner.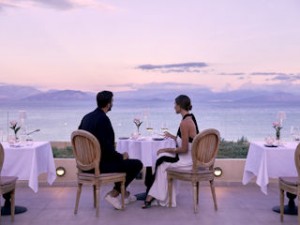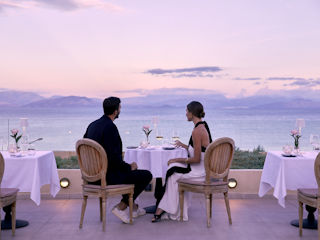 Apaggio Gourmet A La Carte Restaurant
With gastronomy in its heart, Appagio brings your finely designed à la carte offerings boasting the tastes and aromas of Corfu. This mouth-watering array of authentic local dishes presented with a modern twist will delight you - as will the sublime al fresco setting with panoramic sea views to the mountains beyond.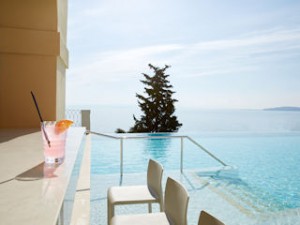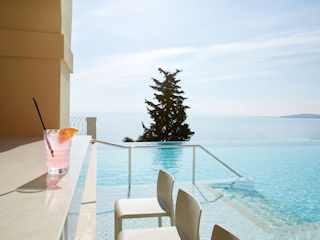 Aquavit Pool Bar and Restaurant
After an exhausting morning in and out of the water, this chilled pool bar and restaurant is perfect for lunch with an enticing menu of salads, light bites and local signature dishes. As the sun sets, join in Aquavit to relax with a cocktail under the stars with cool live jazz adding to the chilled-out vibe.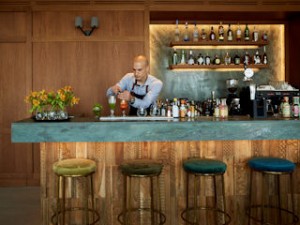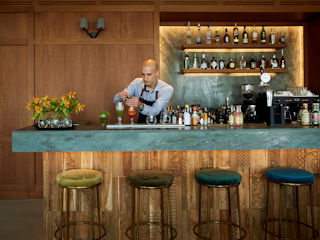 This intimate bar is the perfect place to join friends for a pre-dinner drink or to while away the evening. Enjoy aperitifs or explore the enticing cocktail list featuring out mixologist's own creations and all-time classics. A warm welcome, relaxed ambience and great company - welcome to Heritage.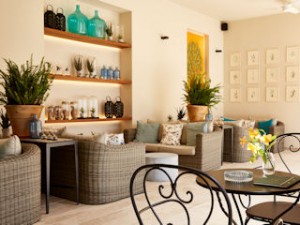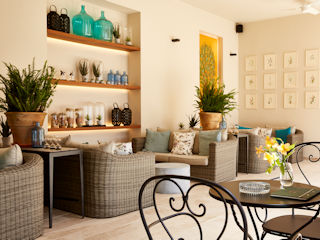 The Orangery, Patio Lounge stands as one of the hotel's signature lounge corners, providing a calming and peaceful space to relax in and take in the soothing sounds of the sea. Adjacent to the main Lobby, with chequered flooring and fruit trees is the perfect ambience to enjoy your welcome drink or an evening cocktail complemented by live music.
Sorry, there are no offers available for this hotel at the moment
Rooms
All luxury Suites include views of the Ionian Sea.
Sorry, we couldn't find any reviews.