This intimate boutique hotel with an award-winning restaurant, has a polished ambience and unrivalled views. Sani Asterias is located on its own white sandy beach right next to the cosmopolitan Sani Marina.
Ideal for a relaxing break in the stunning Halkidiki region, exclusivity and luxury are paramount at this beautiful hotel. Each suite sports the latest technology and also offers a landscaped terrace or garden view of the marina or Aegean Sea.
Suites are Beach Front or have a Marina view and the pool is heated throughout the season and an exclusive Blue Flag Beach is just steps away. At Sani Asterias all the suites enjoy enhanced exclusive benefits and a personal concierge to ensure that your holiday is effortless and every need is taken care of. Additionally, there is an Anne Semonin Spa offering a pampering experience just a few steps from your suite.
The refined Water Restaurant & Bar (overseen by Michelin starred executive chefs), has a la carte dining options in an elegant and relaxed setting with an open-air veranda overlooking the Sani Marina. Breakfast is served here exclusively for adults (age 14+).
Entertainment in the resort is a high priority with a sailing academy, Rafa Nadal tennis centre and a Chelsea football foundation with an UEFA approved football pitch and state-of-the-art Club House (near to Sani Beach) so children can take lessons from professional instructors. Thrill seekers will adore the complimentary Sani Adventure Park packed with high ropes and zip wires and the new Bear Grylls Survival Academy for learning survival techniques (both age 6 years upwards). There's also the Sani Bike Club which offers KTM-certified instructors. In the evening there are live musical shows in the Garden Theatre, resident DJs and beach parties.
Guests can enjoy all the facilities of the entire Sani Resort
Facilities
Spa
Swimming Pool
Kid's Club
Room Service
Beach
Sports Academies
Babysitting Service
Transfers
50 minutes by car from Thessaloniki Airport
Food & Drink
As with everything at Sani Asterias, the cuisine is of the highest standard, reflected by the use of only the freshest local produce and all overseen by our Michelin-starred executive chefs. The results are naturally outstanding with a highly imaginative menu and equally fine wine list. Sani Asterias has a restaurant and two bars to choose from.
The Dine-Around programme allows half-board and full-board guests to use their meal allowance in 22 restaurants throughout the Sani Resort. The resort boasts 24 restaurants and 17 bars in total.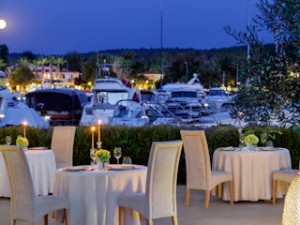 Enjoy this sophisticated choice of a la carte dishes created by the Three Michelin-starred chef, Mauro Colagreco. Offering a distinctively Mediterranean and French focus, this unique selection has been carefully created to satisfy the most discerning palates. All perfectly matched by a range of fine wines sourced from Greece and across the Mediterranean. Dinner only, reservation required.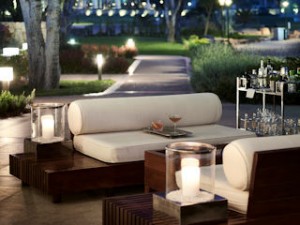 Relax in the sophisticated surroundings of this elegant lounge bar and enjoy the sights of Sani Marina accompanied by live jazz and a champagne aperitif or the signature cocktails. There is also an extensive range of cognacs and premium spirits.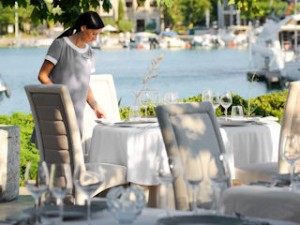 Minimalistic modern bar that is exclusive to guests over the age of 12.
Live piano music as well as a selection of modern music makes for a relaxing evening.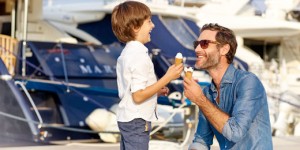 If there's one thing better than an ice cream, it's a free ice cream! Sani's brilliant pop-up ice-cream van will move round the resort and is guaranteed to bring happiness to guests of all ages.
Childcare
Kids Club and Sani Crèche are operational from 25th April - 28th October. Porto Sani's Childcare facility (a short walk from Sani Asterias) is for use of families staying at Porto Sani, Sani Asterias and Sani Dunes.
All clubs are operated by childcare specialists. It is essential to pre-book the Creche and the Mini Club. Activities include gymnastics, beach picnics and face painting at the Mini Club while creche offers fantastic care and mini games for younger children.
Other facilities and amenities include complimentary use of high chairs at most restaurants, cots upon request, baby monitors,warmers, sterilisers, special baby, toddler and children menus at most restaurants, 24 hour medical care, bottle warmers, baby food and toiletries in Sani Beach Hotel and Sani Beach Club mini-markets and in the Sani Marina's super market.
Playstations on request and bathrobes for toddlers at Porto Sani Village and Sani Asterias Suite, pushchairs for hire, bikes and trikes for hire and children's DVDs.
*Please note: Opening times and prices are subject to change*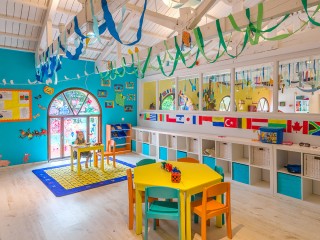 Sani Crèche (Located at Porto Sani)
Ages: 4-23 months & 2-3.99 years
Sani Crèche is an early years childcare service operated by qualified and experienced childcare professionals with a focus on new experiences and most importantly FUN!
Open 7 days per week, 10.00-13.00, 13.00-15.00, 13.00-18.00
The Crèche operates from 25th April - 28th October
*Please note: Opening times are subject to change*
Additional Charges Apply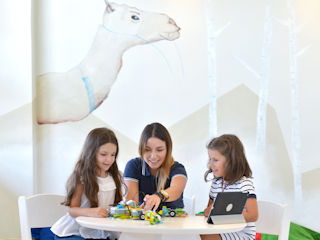 Mini Club (Located at Porto Sani)
This childcare facility is a purpose designed children's entertainment area, for indoor and outdoor play. The aim for each child at mini club (age 4 - 11 years) is for them to make some friends, learn some new skills, have fun and enjoy their holiday in a safe and happy environment.
Parents can enjoy some private time, reassured that their children are being professionally cared for by a team trained by childcare specialists, and having a bucket load of fun too.
Complimentary service. Please be aware lunch is an additional cost of €12.50 per child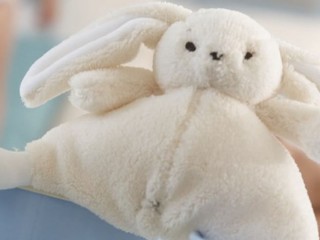 Babysitting
Experienced babysitters or private nannies are available for your little ones.
Evening Babysitting: 10€ per hour paid in cash directly to the babysitter. There is a 15€ charge after 22:45 for the baby sitters taxi.
The ratio for babysitting is 1 adult: 3 children.
Nanny Service: Guests will be able to have a daytime nanny up until 18:30, 7 days per week and the cost is 15€ per child, per hour.
The ratio for daytime nanny service is 1 adult: 2 children.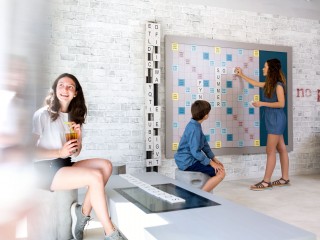 Teen House
Teen House "Ozone" (age 12 – 17 years), designed exclusively for teenagers to enjoy some time out and make new friends in a cool, safe environment. Located in the buzzing Sani Marina it's operated by childcare professionals and promises a fabulous, independent environment.
Open from 10am - 10pm every day of the week, there's something for everyone, indoors and out. Teens can choose from a superb range of activities from console gaming and table football to cooking classes and canoe tours. And after dark there's even night treks and stargazing on the menu. While for those just want to chill out and chat, there's a snack bar where they can grab a delicious milkshake or ice-cream.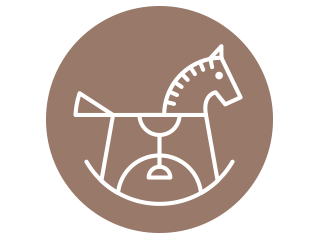 Carol Mae Baby Consulting
This service aids families to adjust their children's sleep and behavioural routines to the holiday setting, allowing parents and their little ones the luxury of truly relishing the Resort and all it has to offer.
The service is offered complimentary to all Sani Suite Collection guests.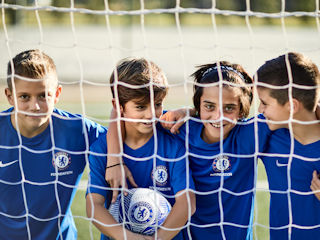 Chelsea FCF Football Academy Coaching
Budding premiership players (age 4 - 16 years) can join in the training at Sani's Chelsea FC Foundation Football Coaching. Great opportunity to improve soccer skills with the professionals.
Opening hours: 09:30 – 19:30 ( April –October)
Age Groups: 4-6, 7-9, 10-12, 13-16 years
Additional charges apply. Pre-booking advised to avoid disappointment.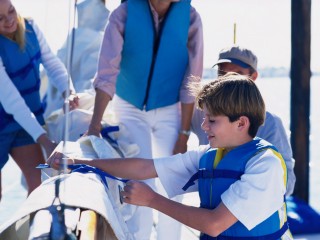 Sani Sailing Academy
The Sailing Academy (age 6 - 17 years) is open Tuesday-Thursday, Friday-Sunday, May - August and staffed by professional, certified instructors.
Lessons are held both on dry land and off shore and the participants are awarded with the accredited "Certificate of Attendance".
Additional charges apply.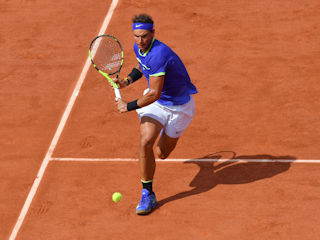 Rafa Nadal Tennis Centre
Developed by the Grand Slam-winning tennis legend, Rafa Nadal Tennis Centre comprises of eight clay courts on which tennis courses will be available to players of all ages and standards. Additional charges apply.
10% Early Booking Discount
Valid for stays between 08Sep24-02Nov24
For reservations confirmed by 31Jan24
Minimum stay: 05 Nights
N.B. 25% Pre-Payment is due to the hotel by 15Feb24

Rate Code: 10%(1)
Rooms
57 beautifully appointed suites, with a clean, contemporary style.
The Sani Suite Collection brings you an even more individual and personalised level of service before, during and after your stay. Some of the additional services and benefits include; exclusive beach area, complimentary Early Check In / late check out (subject to availability), express check-in, packing and unpacking service, chauffeur-driven Experience (once per suite per stay), Baby Consulting services and upgraded room amenities.
**Sani Suite Collection applies to guests staying in one, two and three-bedroom suites across Sani Resort, in all deluxe suites of Sani Dunes and all suites of Sani Asterias.
Lovely hotel. Great service and friendly staff. Very good food and drink…
Posted on: 18th June 2018
Lovely hotel. Great service and friendly staff. Very good food and drink. Sani resort as a whole felt a little bit of a toy town and like a big holiday resort, especially with the huge hotel of Sani Beach nearby.
We did like it and had a good week but for the price would always go back to Borgo Egnazia- A much more sophisticated and authentic experience (have been for last 2 years)
Our 2nd time at Sani Asterias,the experience was as good as last year…
Posted on: 13th June 2017
Our 2nd time at Sani Asterias,the experience was as good as last year, hence the reason for going back. The accommodation, pool area, the staff, and the dine around the marina are hard to better.
Our only quibble as already communicated to Kate Peacock is the cost of half board/dine around for which we prepaid £1071. The half board allowance at Asterias 40 euros pp, ie 720Euros or about £650, so it`s bad value. B&B only would be the obvious route to go if we do go again.
Thanks, we really loved it.
Thanks, we really loved it.
We had an exceptional holiday, with everything catered for…
Date stayed: October 2016
Posted on: 10th October 2016
We had an exceptional holiday, with everything catered for. Our accommodation was amazing. Would have liked a few more choices of trips. A fair amount of confusion about dine around. Would wish to do it again, at same level, possibly different resort. Thankyou for all your efficiency in everything you did for us.
Fantastic service, fabulous resort…
Fantastic service, fabulous resort. We had a lovely suite overlooking the marina. Rooms are lovely and spacious, but it is the facilities and service that really make this hotel. Everyone is extremely welcoming and nothing is too much trouble. The staff genuinely seem to like children too, which was a bonus! We went with our 18 month old daughter and we all had a fantastic time. Menus in all the restaurants (and there are plenty to choose from – favourites were The Water Restaurant and Ammos) are catered towards children and the food everywhere was top quality. Beach was lovely and empty, babewatch service was great, as was the crèche. We also managed to squeeze in a couple of treatments at the spa in the Sani Beach Hotel, which were also great. We`d definitely go back!
The resort was absolutely fantastic…
Posted on: 24th April 2015
The resort was absolutely fantastic, we had a real great stay. Everything was faultless.