Maxx Royal Belek Golf Resort, is nestled within greenery framing a stunning beach on a stunning stretch of coastline in Turkey. With stunning pavilions, bright blue seas and picturesque scenes, there is something for everyone.
The suites feature modern décor with neutral colours scattered splashes of red accessories throughout. Even the standard rooms sport floor-to-ceiling windows filling them with natural light. The Royal and King suites offer the height of opulence with a palette of creams flecked with gold and crystal chandeliers. The villas bring back the modern theme with shades of grey and teal, also combined with natural wood.
The Maxx Royal Belek has an incredible variety of local and international cuisines to suite every taste. The resort offers one main restaurant Azure and five a la carte restaurants. The exquisite Gastro by the world-renowned chef Alfred Russo offers fine dining for 12 years and over. There's also a great steak house called The Bueno Steak and Azure Japon serves delicious Japanese cuisine.
The property sports the Maxxwell spa with its Turkish baths, massages and skin care treatments. Guests are also welcome to try the body analysis and detox packages. The resort has a magnificent golf course, carrying the design of legendary golfer Colin Montgomerie. If golf isn't your thing, you can have an unforgettable experience with world-class footballs fields, tennis courts and even more.
There is the Maxxwell Fitness studio with high-class equipment, yoga and Pilates classes, cross fit sessions and TRX workouts. There is also a great selection of kids entertainment throughout the resort as well. The incredible Dinoland with life-sized replicas of different dinosaurs a new outdoors adventure playground and the aqua park is on offer to entertain kids for hours. In addition, there is also Maxxiland with supervised clubs ranging for the specific ages, from babies to teenagers and everything in between.
531 Rooms
Facilities
Swimming Pool
Spa
Gym
Kid's Club
Beach
Room Service
Golf
Aqua Park
Transfers
Antalya Hotel to airport approximately 40 minutes
Food & Drink
The Maxx Royal Belek Golf Resort offers extraordinary dining experiences to guests, with 8 a la carte restaurants - one offering 24 hour- service – along with a main restaurant, 1 children's restaurant, 14 bars, a patisserie, a chocolatier and 2 snack corners.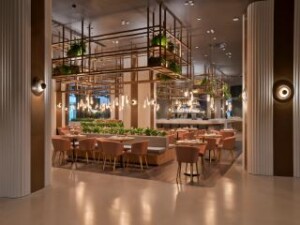 The Maxx Royal Belek Golf Resort's main restaurant, The Azure, redefines the buffet concept with rich options and exciting global flavours. An extraordinary culinary journey awaits you at The Azure, bringing together delicious dishes in spectacular presentations at every point: from grill buffets to the diet corner and to children's restaurants.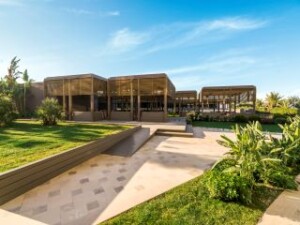 Watch fabulous performances on the Azure Court stage while enjoying legendary flavours from the Far-East, and at Azure Fish, where you will enjoy amazing seafood. Azure Italia delivers deliciousness from the shores of the Mediterranean and, at Azure Turk, you will find the most ambitious flavours in Turkish cuisine.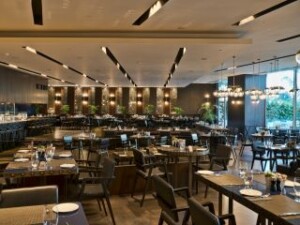 Azure 24 Bar & Restaurant
Azure 24 introduces a new experience to guests with a la carte services and a rich charcuterie buffet, bringing together world brands as part of its "Maxx Inclusive" concept. Open 24 hours a day, Azure 24's international menu and distinctive wine list will take you on a special gourmet journey.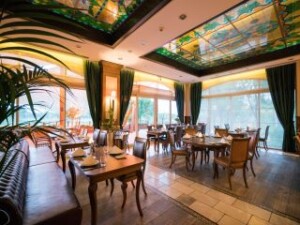 Bueno, one of Maxx Royal Belek's finest restaurants, offers a distinguished menu to food lovers: the finest cuts of meat, aged 28 days under special conditions to reach the perfect, ultimate flavour. Reservation is required and subject to a fee.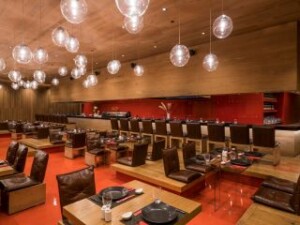 Are you ready to explore mysterious flavours along with Teppanyaki shows by the Far Eastern chefs? Offering exotic tastes from Japanese cuisine, Azure Japon Restaurant delivers exclusive menus delicately. Reservation is required and subject to a fee.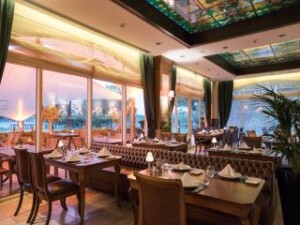 The Royal Villa Restaurant offers dedicated service to villa guests. Guests staying in other rooms and visitors to the golf course may enjoy the restaurant's snack menu with the purchase of a Green Fee. For all Guests is dinner extra charge and reservation is required.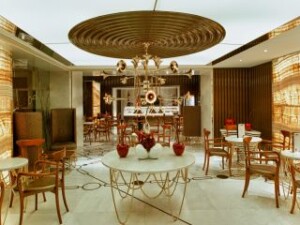 Settle into the distinctive ambiance at the elegant Jay Lounge, featuring cocktails prepared with some of the world's most renowned brands to have an extraordinary experience 24-hours a day.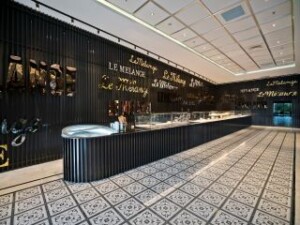 Le Melange Patisserie Cafe
Offering the most fantastic dessert flavours, extraordinary eclairs, Paris patisserie-style macaroons, and special products prepared by famous chefs, this dessert heaven is a perfect haven.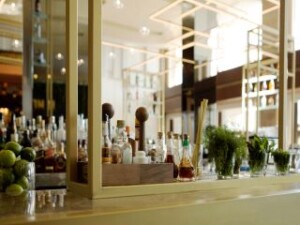 Settle into the distinctive ambiance at the elegant Jay Lounge, featuring cocktails prepared with some of the world's most renowned brands to have an extraordinary experience 24-hours a day.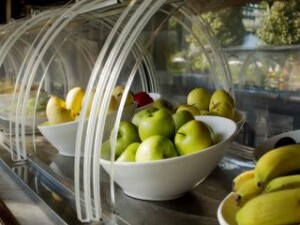 Fruity awaits guests seeking a healthy break during the day, offering cooling fruit selections that refresh body and mind.
You can enjoy the brightest sunlight in the daytime and delightful parties in the evenings at the Beach Bar - one of the most exclusive corners at the resort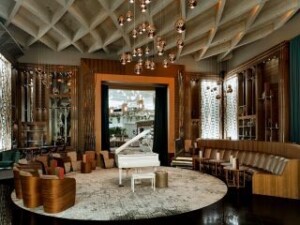 We invite you to the uniquely designed Royal Horse Lounge Bar to add even more fun to your holiday with live performances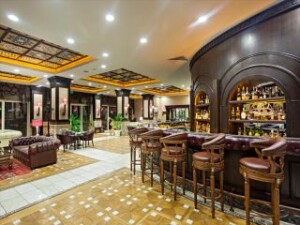 At the service of golf enthusiast and villa guests, Ryder Bar offers a stylish welcome to guests with exclusive drinks in an elegant atmosphere.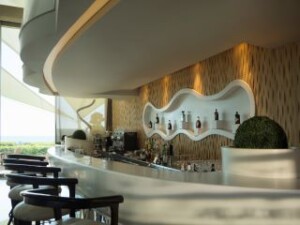 Let go of your daily fatigue with a short break in the Lobby Bar - renowned for its exclusive atmosphere and comprehensive drink menu.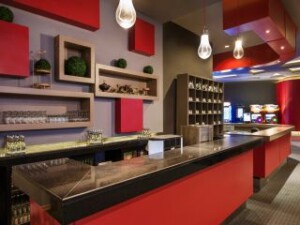 For anyone who's passionate about gaming, take a break in this universe of fun, while enjoying the exclusive drinks of the Game In Bowling Bar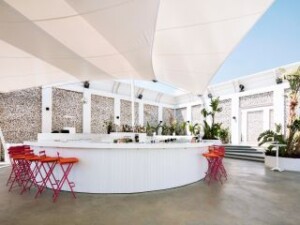 With its breathtaking view of the beach, the Tangerine Beach Club Bar offers delicious flavours throughout the day, nightlife topped with spectacular shows.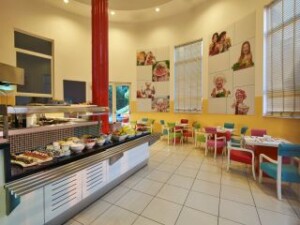 MAXXI LAND Kids Restaurant
Features healthy meals that will match children's taste buds.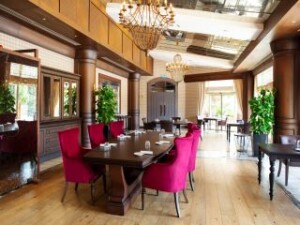 Enjoy an unmatched experience thanks to the impeccable flavours prepared by Italian chef Alfredo Russo. Russo's menu consisting of modern foods with local ingredients. Our restaurant serves for guests over the age of 12. The dinner is extra charged and reservation is required.
Childcare
Maxxiland, featuring numerous activities for kids aged 1 to 12 years old, offers kids the ability to enjoy a holiday with special educational and fun activities under the supervision of an expert team.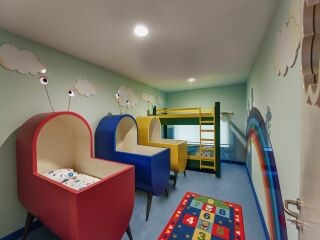 Smiling Babies
A sleeping room, a baby-feeding corner, baby monitors, bottle warmers, Hipp baby foods, baby cot delivered to your room upon your request, baby bathtub, push chair, night lamp and a steriliser are just a few of the privileges we offer for babies.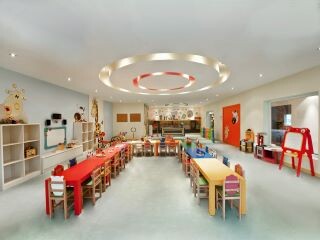 Mini Club
At Maxxiland, offering special activities for every age group, there are many educational and fun activities for children between the ages of 4 and 7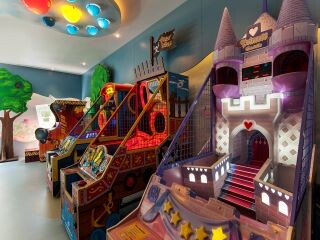 Junior Club
Maxxiland Junior Club offers limitless fun for children aged 8 to 12 years - every day of the week! An activity room, a cinema, a playground, a children's pool, a mini disco, and special competitions are among the privileges that we offer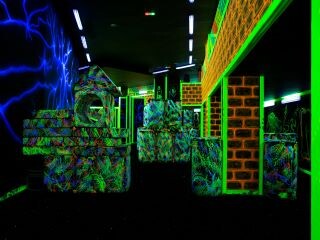 Teenage Club
A games room offering PlayStation, Pinball, Pool and Laser Tag, plus DJ courses, special birthday parties awaits our young guests at the Teenage Club
15% Early Booking Discount
Valid for stays between 28Apr24-31Oct24
Valid for bookings confirmed by 31Jan24
N.B. 100% Pre-Payment is due to the hotel by 09Feb24

Rate Code: 15%
10% Early Booking Discount
Valid for stays between 28Apr24-31Oct24
Valid for bookings confirmed by 31Mar24
N.B. 100% Pre-Payment is due to the hotel by 10Apr24

Rate Code: 10%
Rooms
Specially designed suites and villas offer you the comfort of your own home blended with flawless services. Get ready to experience a holiday beyond your expectations at the Maxx Royal Belek Golf Resort world.
It was fabulous!
Date stayed: October 2023
Posted on: 17th November 2023
It was fabulous!  Really enjoyed by the whole family.  An expensive trip but great fun and a good place to be with all of the family.  We were very lucky with the weather too. While I would say it was similar value to other similar hotels,  I would say the golf in particular was eye watering, especially for things like hiring clubs and buying balls which was cheeky as we were guests at the hotel.