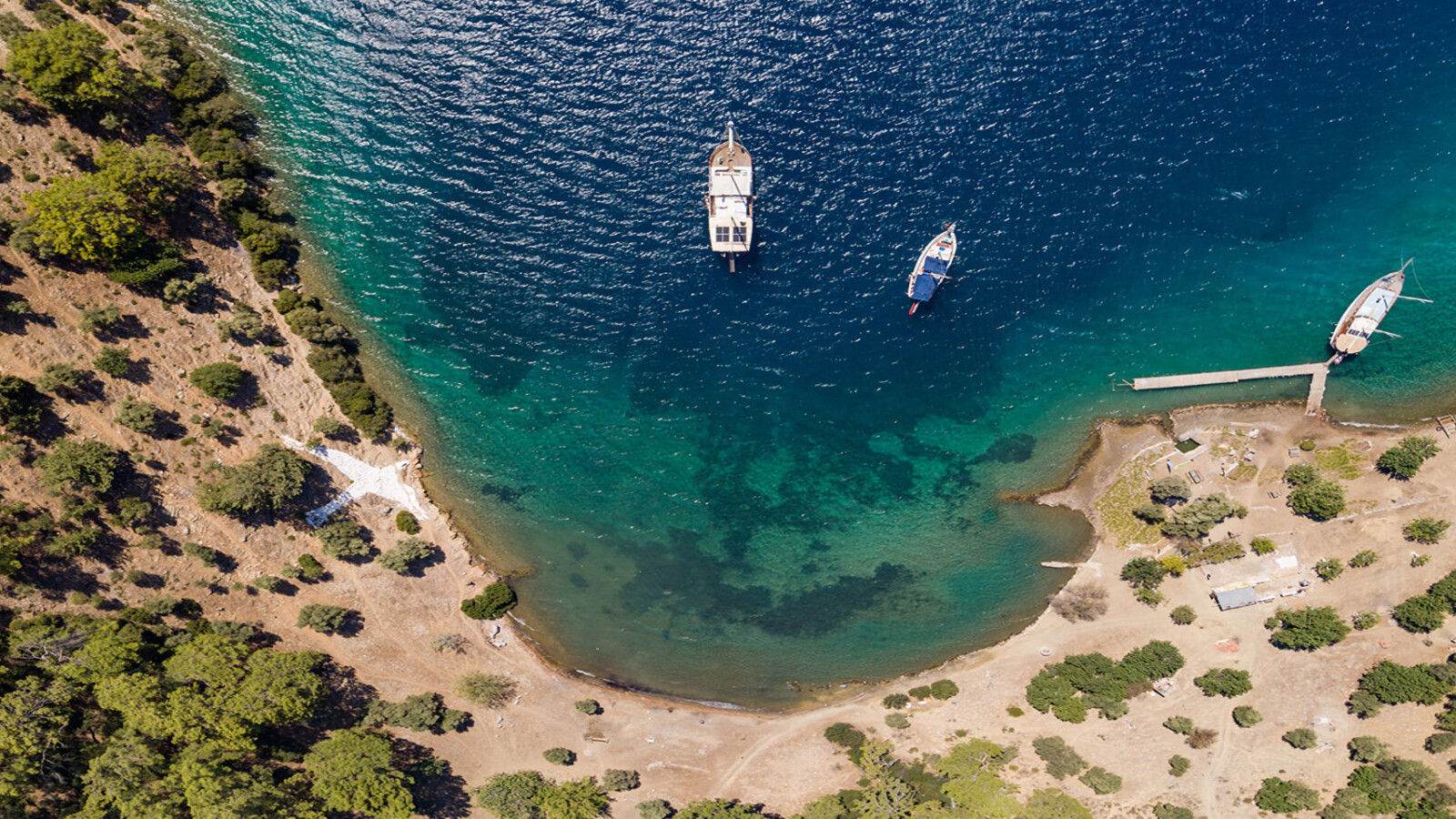 Marmaris
The place where the Aegean Sea meets the Mediterranean Sea, Marmaris is one of the liveliest resorts in Turkey. Home to one of the largest natural harbours in the world, the city is the definition of a fun filled holiday.
A Little More About Marmaris
Tourists can get lost in the Grand Bazaar shopping area or lounge on the pebbly Long beach or engage in the exciting water sports that are on offer. Whilst there, don't forget to visit the Atlantis Waterpark with incredible slides, mini-golf and pools. Boat excursions are available for visitors to explore surrounding islands, including Rhodes which is only an hour away.
There are plenty of places to eat throughout the city, offering excellent traditional and international cuisine. For an upscale, fine dining experience the Marmaris marina is highly recommended. The cafes and restaurants along the promenade provide a wide variety of snacks and drinks whilst lounging on the beach. There are countless street vendors serving up traditional kebabs, Turkish pizzas and more. Marmaris is a place where the foodies will thrive.
Those looking for a vibrant nightlife, Marmaris is the perfect place. A wide variety of bars, clubs, Turkish taverns alongside amazing and unique cocktails. The next day don't forget to attend the amazing Hamam (Turkish bath). The aim is to cleanse your body and completely relax you, whilst aiding in prolonging your suntan. It you are looking for a quieter beach to relax on, we recommend the Turunc Beach, located on the west side of Marmaris.
Weather
If you want to avoid the wet weather in Marmaris, you should visit between May and October. The average temperature in the summer ranges from 24°C to highs of 28°C. Temperatures in Marmaris are much cooler in autumn and spring, which is perfect if you prefer a cooler climate on holiday.

Temperatures (°C)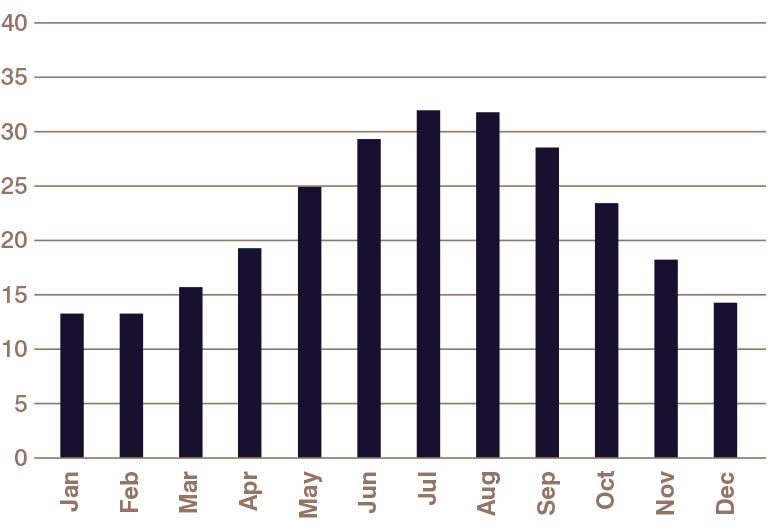 Flight Information
4 hours 10 minutes
Currency
Turkish Lira
Language
Turkish
Time Difference
3+GMT
Top Luxury Hotels in Marmaris