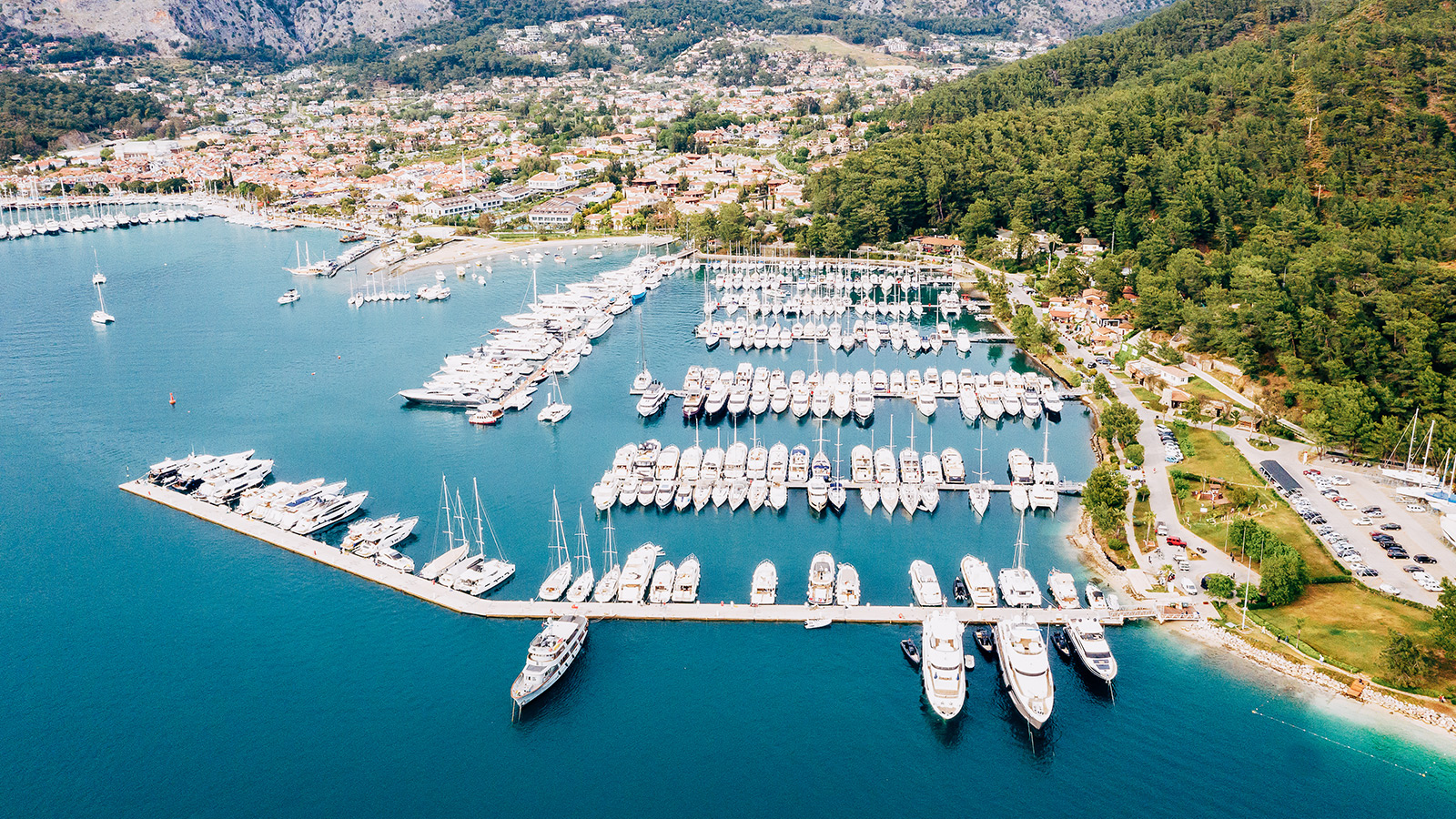 Fethiye
Fethiye is located on the Turquoise Coast, and it's known for the natural harbour and numerous rock tombs. Surrounded by golden sand, forested mountains and a bright blue ocean, Fethiye has a lot to offer for all visitors.
A Little More About Fethiye
Surrounded by mountains and architecture, guests can wonder on the old cobblestoned roads in Old Town or walk through the Fethiye Market (every Tuesday) alongside the canal. Visitors of the market will find amazing traditional Turkish rugs, jewellery, clothes, local fresh produce and more. Of course, who can forget Turkish delights and Baklava.
For families there are plenty of places to satisfy all family members. As it's a coastal town, many places offer rooftop terraces overlooking the coast and fine dining. Don't miss out on the cosy little pub bars serving mezze platers, the cafes with a hidden garden or the street vendors cooking with fresh produce there and then.  For those looking for cocktails and music, there are hundreds of bars and discos to choose from and the popular areas are Hisaronu, Ölüdeniz and Fethiye centre.
If indulgence is more to your taste, experience the luxury of a Turkish bath, which aid even suntans and skin ailments. Add to your experience with the natural reserve beach the Ölüdeniz Blue Lagoon which is known for its peacefulness. However, if you are looking for a more active day, guests are welcome to visit the Calis Beach with a surf school and a waterpark across the way. If exploring is what you are looking for the city has many boat excursions to incredible natural formations or delve into the rich history and mountain embedded tombs.
Whatever you enjoy doing on holiday, Fethiye offers a great variety of relaxing beaches, indulgent spa treatments, water activities, amazing sightseeing and stunning markets.
Weather
August is the hottest month in Fethiye with an average temperature of 28.25°C and the coldest is January at 10.3°C. The wettest month is December, the best month to swim in the sea is in August when the average sea temperature is 26°C .

Temperatures (°C)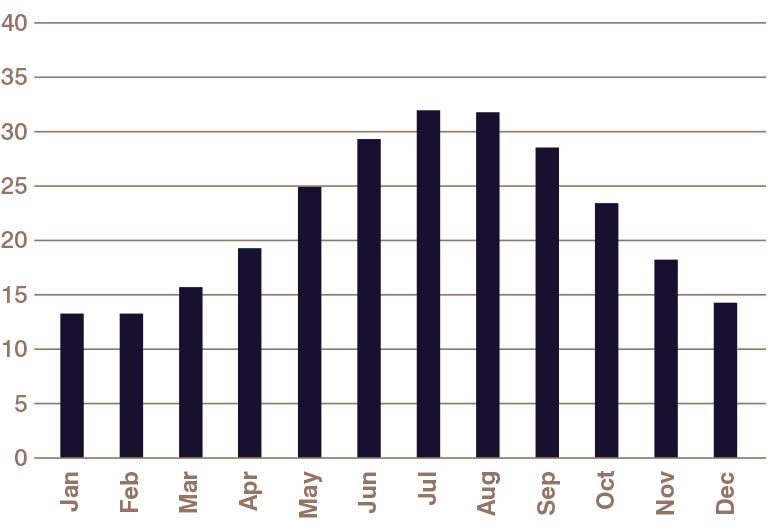 Flight Information
4 hours 10 minutes
Currency
Turkish Lira
Language
Turkish
Time Difference
3+ GMT
Top Luxury Hotels in Fethiye