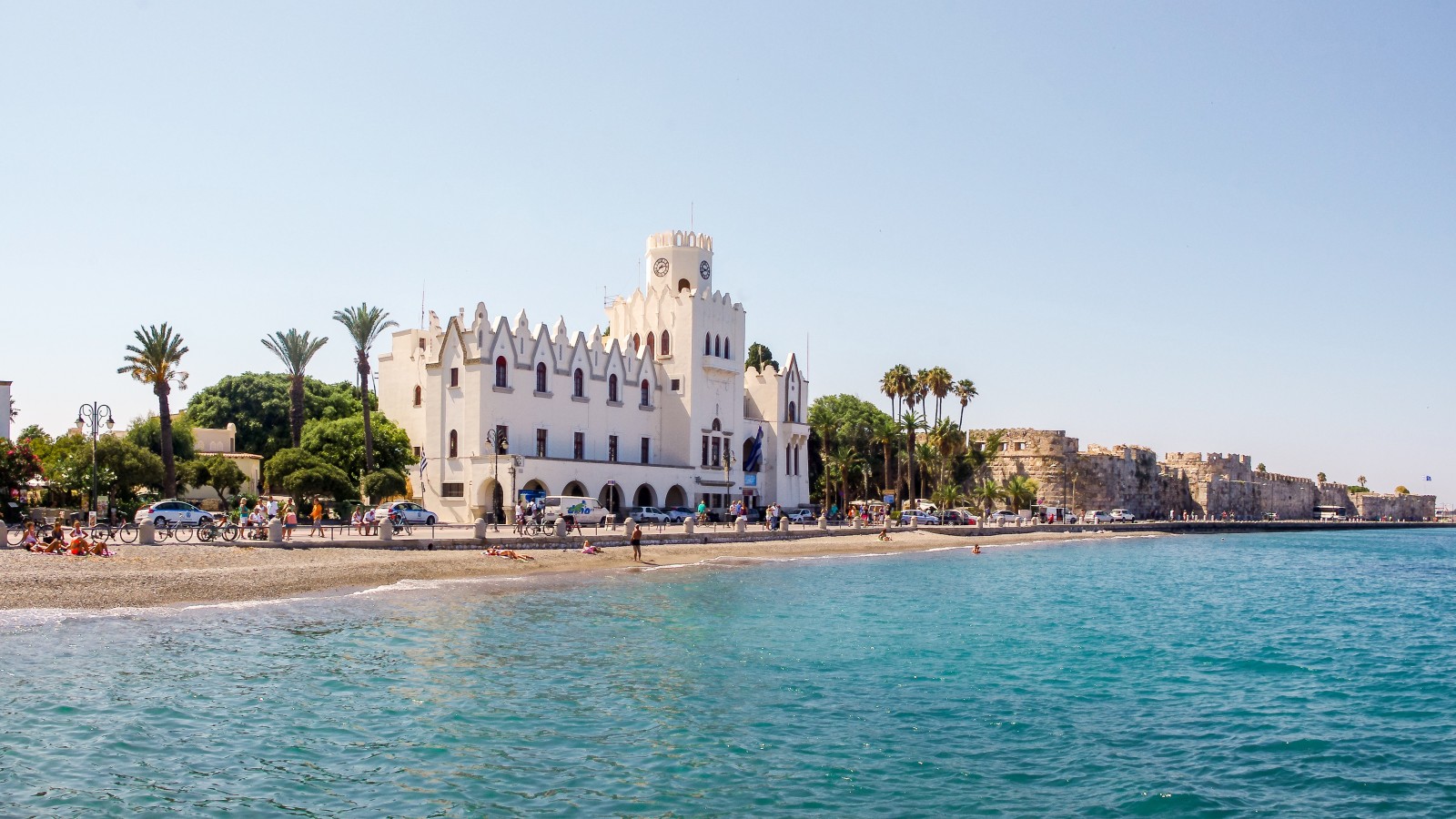 Kos
Idyllic coastline, glitzy harbours and whitewashed town, define the Dodecanese island of Kos is every bit a Grecian gem. Although its pristine sandy stretches are its biggest draw, its Byzantine ruins, ancient stone columns and a rugged backdrop of the Dikeos mountains secures its place as expressively more than a beach destination.
Kos in Greece is every bit a holidaying hot spot with its glistening beach resorts, stylish harbour towns and energetic social scene. Bask in the exquisite sunshine, dine out in traditional Greek tavernas and enjoy fascinating boat trips to discover the island's beautifully serene nooks and unspoiled tranquil coves.
Eras overlap in the island's main town, also Kos, with Moorish domes and marble fountains depicting the Ottoman rule, and its Renaissance style town hall with Italian façades dating back to its Venetian occupation. Eleftherias Square is the heart of the city and is alive with modern flair while remaining every bit traditional. In the summer months, its historic buildings are overflowing with blossoming purple bougainvillea and visitors enjoy a cosmopolitan café culture amid the terraces of the kafeneío (cafés) and casual bars.
On the opposite end of the island, the glistening bay of Kefalos is a technicolour jewel on Kos's coastline. Its white sandy curve spans 12 kilometres and is lapped by an ultramarine ocean and overlooked by verdant green hinterlands. The coast is studded with beachfront restaurants and cafés, while Kefalos's hilltop town centre – white-washed and sun-drenched – is brimming with traditional tavernas and casual eateries.
A taste of Kos
Encircled by the ocean and with enriched fertile landscapes, the island's rich gastronomic tradition makes the most of its abundant offering of locally-sourced produce. Sweet baklavas (pastries), savoury lampropites (cheese pies) and fragrant olives are particular Koan delicacies, while fresh octopus, shrimps and mussels taste as fresh as the Aegean itself.
Enticing and inspiring, diverse and inviting, of the many reasons to visit the spectacular island of Kos, its stunning beaches, sun-soaked resorts and vivid tapestry of centuries-old cultures are without question top of the list.
Weather
A perfect destination to visit between Easter and mid-June, and from the end of August until mid-October, when you can enjoy a pleasant climate and fewer crowds. If you like it hot, visit in high summer when the temperatures soar past 30°C.

Temperatures (°C)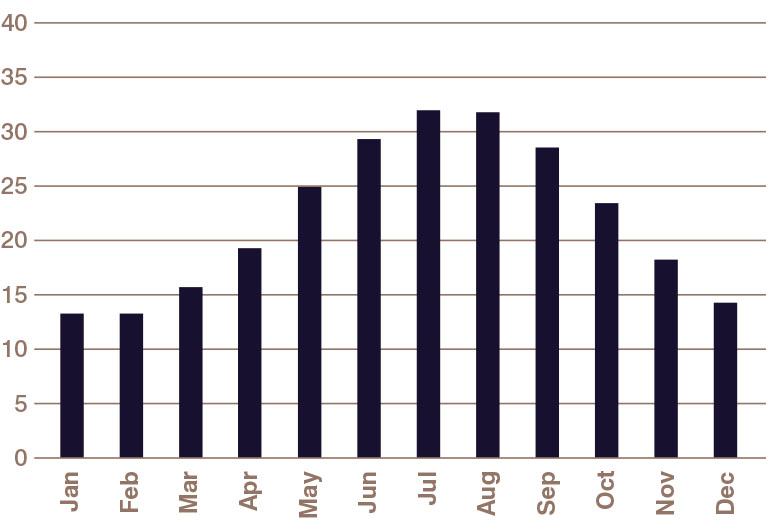 Flight Information
Approximately four hours from UK airports
Currency
Euro €
Language
Greek
Time Difference
GMT + 2 hours