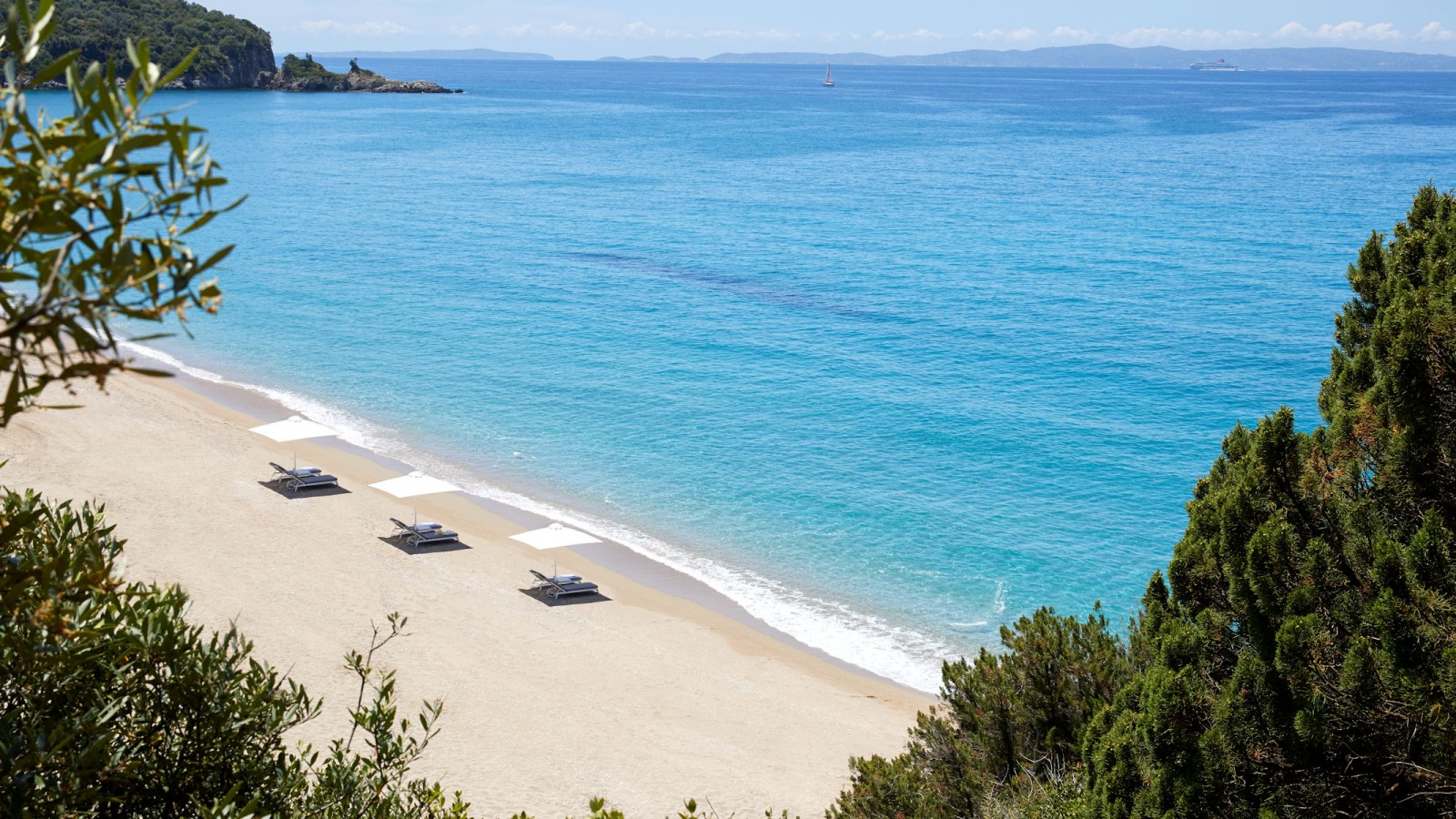 Thesprotia
Thesprotia is part of the Eprius region located directly opposite the Ionian island of Corfu. It is one of the most naturally stunning regions in the western side of Greece. There are endless scenic views of its mountainous terrain, 60-km coastline of beautiful beaches and turquoise waters that stretches from Sagiada in the North to Parga in the South.
A Little More About Thesprotia
In Thesprotia you can discover untouched peaceful paradises and gorgeous landscapes. In this region you are surrounded by crystal blue waters and stunning beaches with a backdrop of lush mountains.
Visit the village of Syvota, built in an idyllic area with verdant hills around a charming bay. Soak up the sun at Syvota's stunning beaches such as Megas Ammos, Mikri Ammos and Bella Vraka as well as many others. Tourist facilities at these beaches are superb. In Syvota there are also restaurants, coffee shops, a marina and a wonderful promenade.
The capital of Thesprotia, Igoumenitsa, is considered a 'passage' as it's huge harbour is a major centre for Adriatic Sea traffic connecting northwester Mainland Greece with the Ionian Islands and Italy. There is plenty to do in Igoumenitsa with activities such as hiking, water sports, boating and access to beautiful beaches - Drepanos and Makygiali boast clear blue waters. Visit the fishing village of Sagiada which is famous for its seafood taverns and its beautiful sunset.
Aside from its natural beauties, this region offers many archaeological sites of historical importance which are definitely worth the visit. There are ancient theatres about an hour away from Syvota which was built out of limestone in the mid-3rd c. BC. The theatre belonged to the once powerful ancient city of Gitana which occupied a commanding position next to the Kalamas river. Greek mythology is also present in the region, with the river Acheron was known as the 'gateway to the underworld' in ancient times. The village of Glyki is a perfect base for discovering this river.
Weather
A perfect destination to visit between Easter and mid-June, and from the end of August until mid-October, when you can enjoy a pleasant climate and fewer crowds. If you like it hot, visit in high summer when the temperatures soar past 30°C.

Temperatures (°C)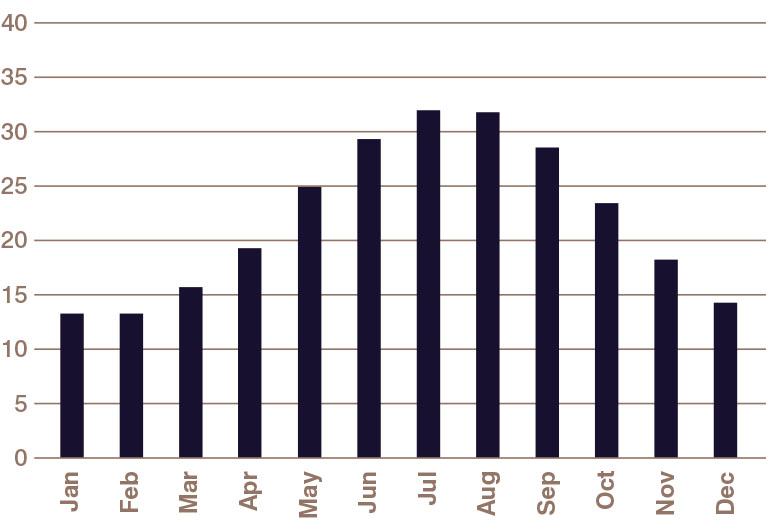 Flight Information
Approximately three hours and 30 minutes from UK airports
Currency
Euro €
Language
Greek
Time Difference
GMT +2
Top Luxury Hotels in Thesprotia