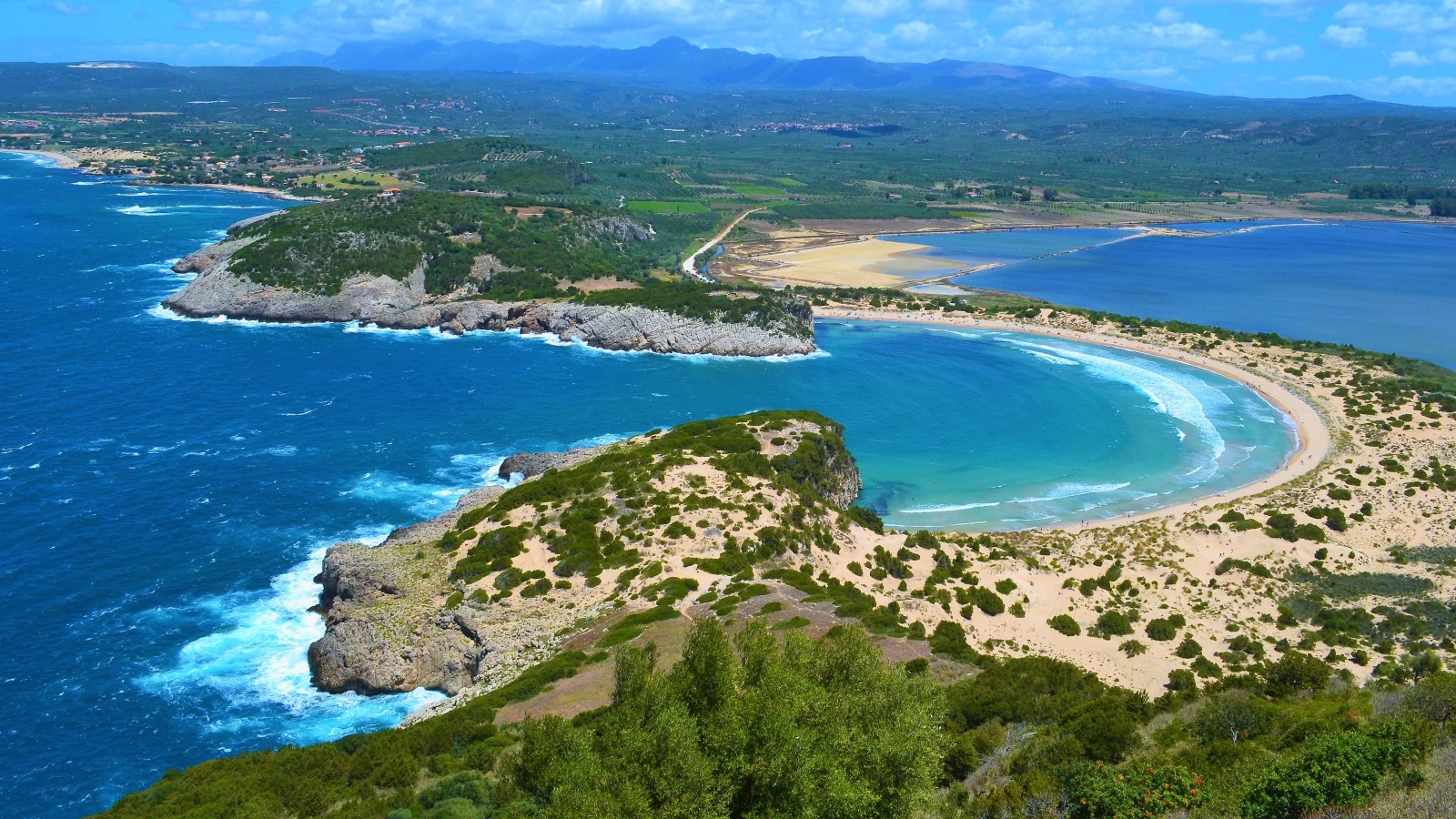 Messenia
Sitting in the southwestern corner of Greece's Peloponnese region, Messenia prefecture is breathtakingly beautiful and somewhat of an undiscovered gem. Its stunning natural landscapes are studded with enchanting villages and curious archaeological heirlooms, while the vivid blue Ionian Sea clings to its immaculate sandy coastline.
A Little More About Messenia
Verdant valleys, fertile green gorges and stunning mountain ranges form the backdrop of Messenia – arguably the most unspoilt area of mainland Greece. And yet for all its rural charm, the area is better known for its luxury resorts scattered along the spectacular Ionian coastline.
Embrace the beautiful Grecian sunshine at Voidokoilia Beach; a natural golden curve that is lined with dunes and overlooked by the ancient Navarino Castle. For a more polished affair, Costa Navarino is flawlessly superb, and its silky stretch of golden sand has a truly luxuriant feel.
If you have a spirit of adventure, there are a wealth of activities to enjoy that make the most out of Messenia's awe-inspiring surroundings. Try rock climbing the Kardamili peninsula, hiking the Polilimnio waterfalls or sea kayaking in incredible Navarino Bay.
Uncovering Messenia's culture
Home to Ancient Olympia, the birthplace of the Olympics, Messenia is emblematic of ancient Greece. And yet it remains a veritable melting pot of cultures, with its Sparta ruins, Venetian castles and Roman structures.
Kalamata, Messinia's capital, is awash with ancient treasures, featuring a mesmerising Old City (Palia Poli), a 13th-Century Byzantine castle and beautiful Ottoman architecture. Outside of the city, Ancient Messene is of particular cultural significance; a captivating complex of structures including columns, an amphitheatre and an ancient temple, dating back to ancient civilisations and built in 369BC.
Weather
A perfect destination to visit between Easter and mid-June, and from the end of August until mid-October, when you can enjoy a pleasant climate and fewer crowds. If you like it hot, visit in high summer when the temperatures soar past 30°C.

Temperatures (°C)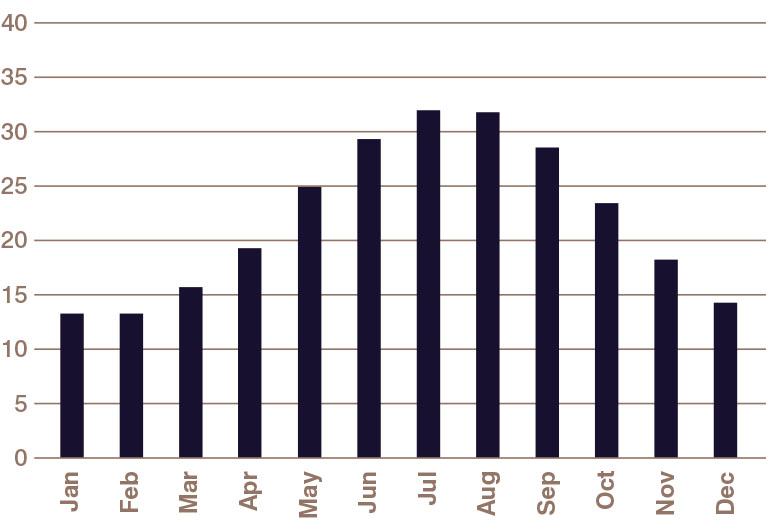 Flight Information
Approximately four hours from the UK
Currency
Euro €
Language
Greek
Time Difference
GMT + 2 hours
Top Luxury Hotels in Messenia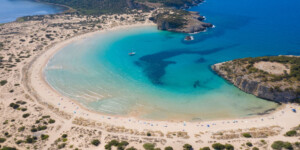 Spa
Beachfront
Water Sports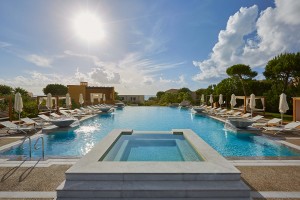 Spa
Family Friendly
Beachfront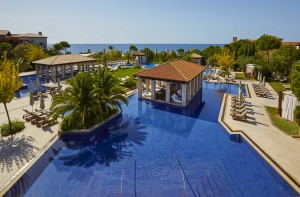 Spa
Family Friendly
Beachfront