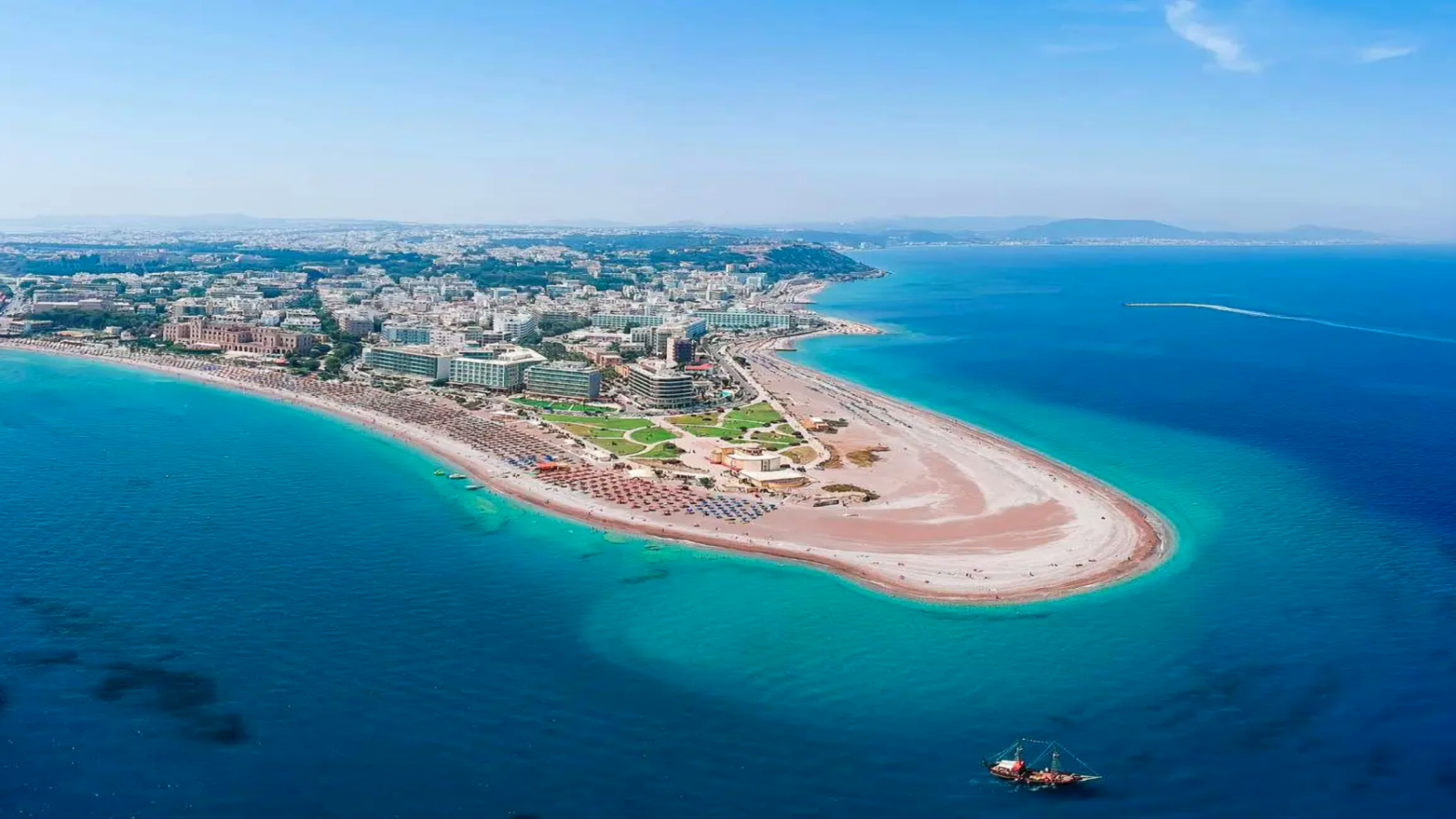 Rhodes
Natives believe to this day the island of Rhodes belongs to the sun God Helios. Known as the 'Knights Island', guests experience the explosion of colour the island offers. Combining historical sites, relaxation, nature and entertainment, Rhodes is an amazing island for a luxurious holiday.
A Little More About Rhodes
Whether you are looking for an active beach with watersports, a beach bustling with people, a quiet beach or a hidden one, you won't be disappointed. Being one of the most beautiful islands in the Aegean Sea, visitors are welcome to take a horse ride, With old cobble stoned roads and incredible architecture, it is hard not to get lost in the mesmerizing medieval towns.
When tasting exquisite traditional Greek cuisine, don't forget to try the wine, which is homegrown on the island. The nightlife is active and busy well into the night with a variety of international music and traditional Greek music. Rhodes is the perfect location for those who want balance between excitement and an unforgettable nightlife with and relaxing or exploring day time.
Weather
The average temperature ranges between 17°C to 23°C between March and May. The average temperature is 32°C between June and August. The average temperature is 29°C in September and goes down to 21°C in November. December to February the average temperature is a chilly 15°C
Flight Information
Flight time is approximately 7 hours.
Currency
Euro
Language
Greek
Time Difference
GMT +2
Top Luxury Hotels in Rhodes