This revamped contemporary Lindian Village Resort, with boho-chic visuals and low-lying bungalow accommodation, has been completely re-developed.
Set amidst lush gardens of tropical flowers and trees, this luxury beachfront resort, part of the Curio Collection by Hilton, has Feng Shui-inspired waterways and its own private beach and is ideally positioned on the south-eastern part of the island of Rhodes, near the picturesque town of Lindos and its Acropolis and other historic sites.
Rooms are crafted from nature-inspired neutral and brown hues with Mediterraneo Classic doubles (sleeping up to two), Mediterraneo Classic Family (sleeping up to three) and the Bohemian Hideouts Family Suites which are ideal for larger families. The River Passage Pool Suites, are huge with a lawn garden, swimming pool and absolute privacy. In fact many of the higher suites have a water feature of a pool or an outdoor Jacuzzi.
The dining options are delectable presided by the owner of two Michelin star restaurants and with produce carefully-selected from local organic farms. There's the main restaurant, an Italian, Asian Fusion with a focus on meat-eaters and classic-style Greek Ouzeri. The property also offers Bio Menus for kids in all the restaurants.
There's two outdoor pools, water sports and a luxurious spa. The health-conscious can work out at the fitness centre and there's a tennis court. The hotel features an extensive calendar of family activities centred around culture and nature.
With endless off-the-beaten-path activities and bespoke services, Lindian Village is ideal for a stylish family getaway or for adults who want a trendy sanctuary to escape to.
Lindian Village Beach Resort: 188 rooms & suites
Facilities
Swimming Pool
Spa
Gym
Kid's Club
Beach
Babysitting Service
Water Sports
Tennis
Transfers
60 minutes by car from Rhodes Airport.
Food & Drink
Four restaurants / two bars (plus a Gelateria & Beach Food Truck)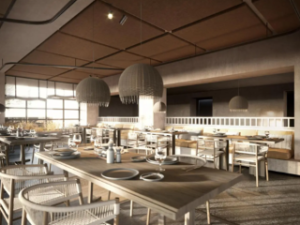 Savor the best of Greece's bountiful breakfast offering, displayed across various diverse buffet points, featuring a broad assortment of fresh local produce to fuel your day. A variety of Rhodian delicacies, a wide range of Greek cheeses, and cold cuts will ensure you start your day with a smile. Make sure you visit our honey and yogurt bar! Estia offers a wide range of thematic buffets for dinners, aiming to please everyone. Enjoy comfort food from all over Greece, Cyprus, Italy, Spain, Lebanon, Israel, America & Asia.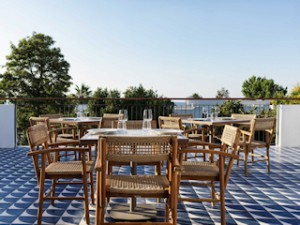 Alas, meaning 'salt' in Greek, invites you to the rituals of meze dining with the intention to add an elegant twist to the flavourful spirit of Greek gastronomy. Designed upon the concept of a Mediterranean 'ouzeri', a Greek bistrot serving ouzo and meze, an elegant tale of sea-and-farm-to-table products unfolds bite by bite and sip by sip… Enjoy!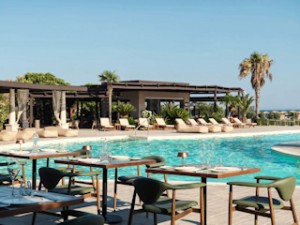 Inspired by the Italian heritage of Rhodes and nurtured by our love for heartwarming Mediterranean flavours from mamma's cuisine to all-time favourite Italian classics.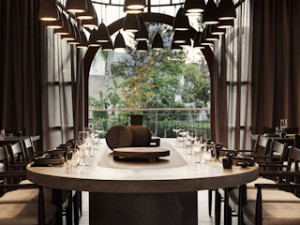 Niku, meaning meat in Japanese, is a tribute to Asian cuisine inspired by long-standing meat-eating traditions and prized dishes from across Japan.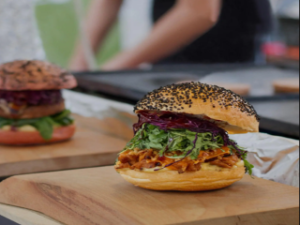 Yummy Turck - Beach Bites
The Yummy Truck located at the private beach of Lindian Village Beach resort Rhodes is the perfect place for food lovers that want to spend their day at the beach. It offers a range of quick bites, from homemade meatballs and exciting takes on the traditional hot - dog, to bao buns and meat/vegetable skewers which excite and satiate the guests.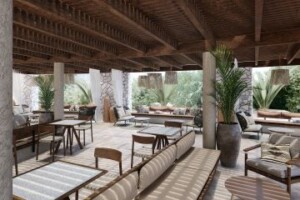 Beautifully situated between the main pool and the beach, Helios bar serves a fresh variety of delicious nibbles, dishes inspired by Italian cuisine and refreshing sips.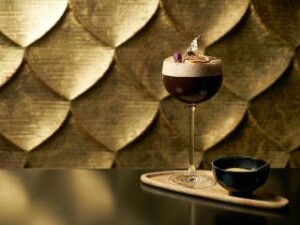 Serving handcrafted cocktail creations and selected Greek microbreweries matched with some of the island's greatest live music.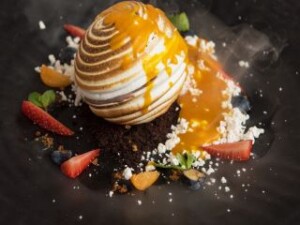 The original Greek "lukumades" freshly fried, round and crisp topped with ice cream and sorbet of your preference. Alternatively, have a warm Belgian waffle or a sweet crepe.
Childcare
The Waves Kids Club is a kid-sized universe of sheer wonder. Lindian Village Beach Resort Rhodes welcomes its younger guests with a sophisticated calendar of specially designed activities for ages between 4 and 12 years. All activities are held in safe and inviting indoor and outdoor spaces that encourage the senses and imagination of our little friends to run free. *Parents are advised to pre-book their children's participation in Lindian Vibe Kids Club. The Lindian Vibe Kids Club is closed on Sundays. The kids club is staffed by Worldwide Kids.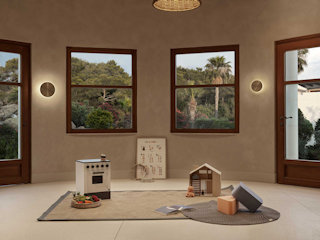 15% Early Booking Discount
Valid for stays between 28Apr24-02Nov24
For reservations confirmed by 31Jan24
N.B. 50% Pre-Payment is due to the hotel by 16Feb24

Rate Code: 15%
10% Early Booking Discount
Valid for stays between 28Apr24-02Nov24
For reservations confirmed by 29Feb24
N.B. 50% Pre-Payment is due to the hotel by 15Mar24

Rate Code: 10%
Rooms
Spend all-inclusive holidays in the beautiful nature of the southeastern tip of Rhodes. A stellar collection of luxuriously appointed suites and rooms are here to be discovered near Lardos village. Each of them features a distinct character and idiosyncrasy, brilliantly designed to provide the ultimate, individual and safely-contained environment for your next getaway.
Sorry, we couldn't find any reviews.