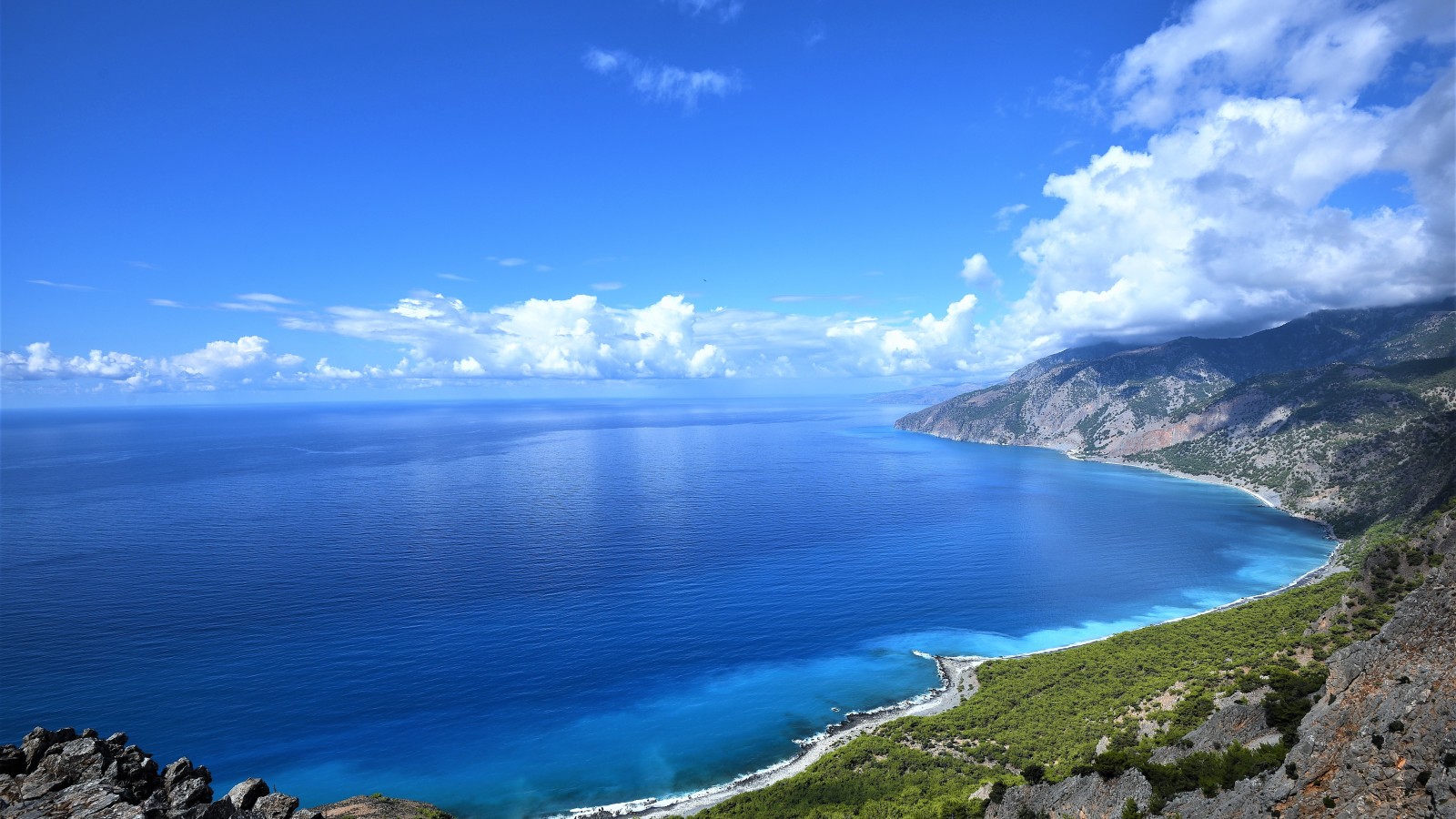 Crete
As the birthplace of Zeus, the god of the sky and thunder, Crete is the largest and most populous of all the Greek islands. This captivating land has an air of mystery and a diversity that has to be seen to be admired; ranging from fine sand beaches to flourishing green valleys and fringed by the majestic White Mountain range.
A Little More About Crete
This island in beautiful Greece is blessed with a rich tapestry of stunning beaches, fascinating harbour towns and ancient heirlooms, which continue to attract loyal visitors year-on-year. Bustling cosmopolitan resorts in the north are balanced against quiet beaches, rural charm and rugged terrain in the south, while Crete's colourful coastal villages and folky hilltop hamlets are alive with distinctive and spirited Cretan culture. 
Exploring the island
Heraklion, also known as Iraklio, is the capital of Crete and is a fortified city that is overflowing with archaeological gems. The city is famous for its defensive walls, Koules Fortress and the Palace of Knossos which sits just outside of the city.
Head west and you will stumble across Chania – wonderfully Venetian in style and yet every bit Grecian when it comes to the town's warm hospitality. Its charming labyrinth of cobbled streets and an enchanting historical old town will transport you to a bygone era, while its nearby coves are magical and inviting, lined with soft sand and tickled with crystal clear waves.
Chania's vibrant Venetian harbour is awash with pretty restaurants, quaint tavernas and sweet-smelling pasticcerias where you can enjoy delicious treats, a sun-drenched café culture and spectacular views of the Aegean.
Lasithi, Crete's eastern region, is barely touched by tourism. Lined with quiet beaches and studded with rural villages, the prefecture has a tranquil, unspoilt quality and a distinctive level of luxury. An exception to this rule is Lasithi's capital Agios Nikolaos, which is an elegantly modern resort town, with lively lounge bars and stylish restaurants serving modern Mediterranean fare.
In the heart of the island sits the White Mountains range, with Mount Ida its largest peak, summitting at almost 2,500 metres. At the foot of the mountain is the Ideon Cave – also known as the Cave of Zeus – and according to mythology is the birth place of the Greek god.
Summer hits the south Mediterranean first, and as such, the weather in Crete in May is particularly pleasant, with the warm weather stretching out until mid-October. Meanwhile, June, July and August are sizzling and ideal to enjoy a break in the unyielding sunshine.
Weather
A perfect destination to visit between Easter and mid-June, and from the end of August until mid-October, when you can enjoy a pleasant climate and fewer crowds. If you like it hot, visit in high summer when the temperatures soar past 30°C.

Temperatures (°C)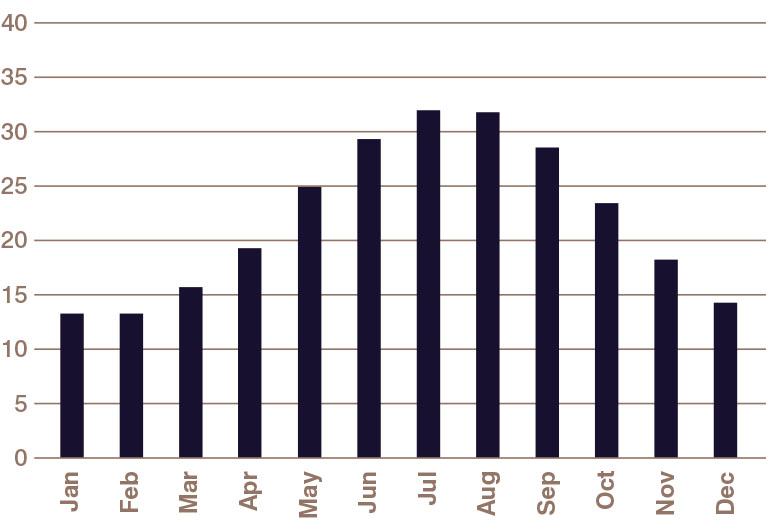 Flight Information
Approximately four hours from UK airports
Currency
Euro €
Language
Greek
Time Difference
GMT + 2 hours
Top Luxury Hotels in Crete