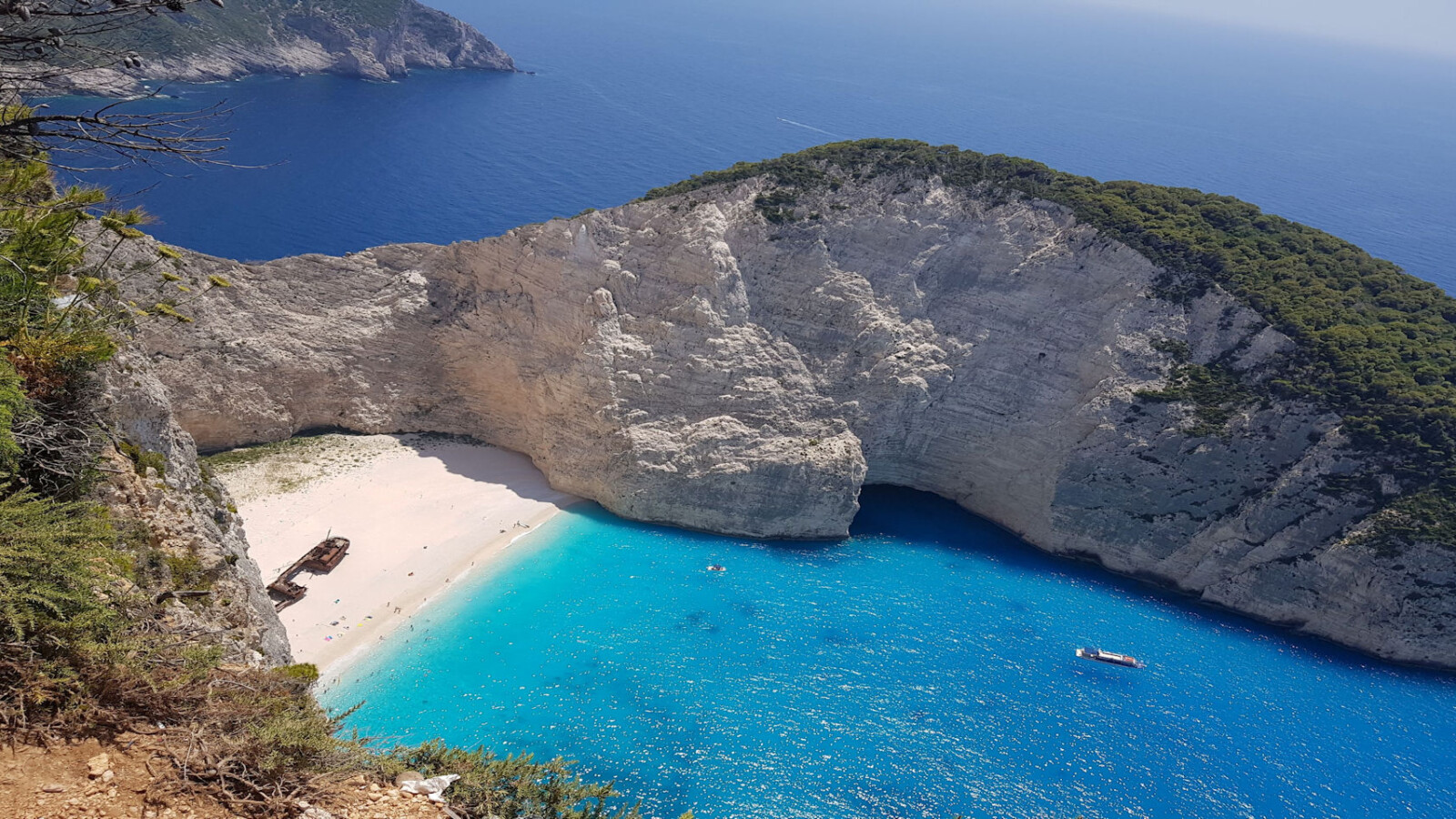 Zante
Known as the 'Flower of the East', Zante boasts beautiful, picturesque scenes and white sandy beaches with crystal clear water. Lying west to the Greek mainland and northwest of Peloponnese, Zante is the third largest island in the area. Known to the natives as Zakynthos, Zante is believed to have been the home to a wondering Artemis and the beauty it exhibits stems from Apollo himself.
A Little More About Zante
Zante town exhibits 18th century architecture, stemming from the venetian period with modern arcades. Walking through the narrow streets, admire the venetian style architecture, historical buildings and ancient ruins.
Restaurants can range from luxurious hotel restaurants, to dining by the sea, to small taverns. The majority off eateries offer traditional Grecian and international cuisine, using fresh home-grown ingredients.
Zante is strongly recognised as the home for the caretta caretta turtles, in the southern part of island. Laganas beach is the popular choice for the turtles to lay and bury their eggs in the sand. Although the beach is closed to all visitors and natives, the surrounding beaches offer turtle spotting excursions.
Starting from Agios Nikolaos ending near Skinari Cape, lies the breath-taking Blue Caves. One of the islands most famous natural attractions, the name derives from the reflection of the bright blue ocean lighting the caves with a blue hint. Not far from the blue caves is the infamous Navagio (Shipwreck) beach by boat tour. Surrounded by stunning white stone cliffs and the MV Panayiotis, rumoured to have transported illegal cigarettes in 1983, washed ashore the cove.
As a feast for the senses, the island truly offers a whole spectrum of natural beauty. The turtles, the blue caves, the white stone cliffs and other wildlife makes Zante a unique and wonderful experience.
Weather
For perfect hot sunny days, the best months are between June and September, with July as the hottest month of the year, with a daily average of 30°C. In January and February the temperatures are mild reaching an average 15°C, slightly increasing in March and April, by May the climate reaches an average of 25°C.

Temperatures (°C)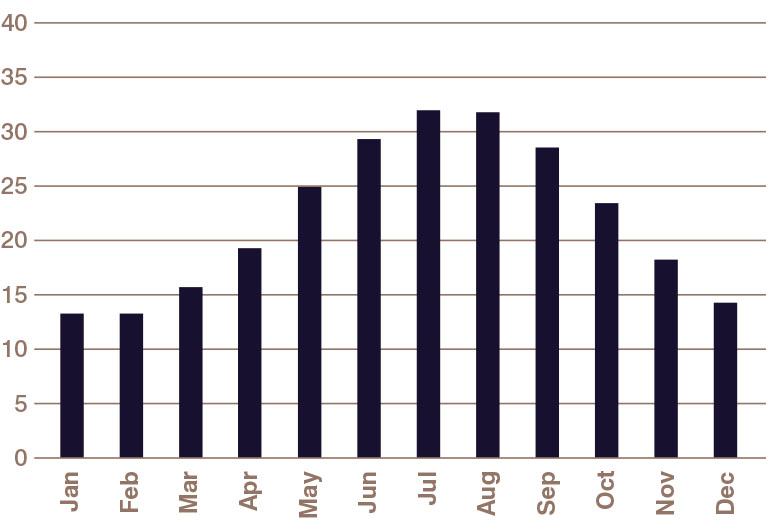 Flight Information
Flight time from Manchester – 3 hours and 30 minutes
Currency
Euro
Language
Greek
Time Difference
GMT+3 (time zone)
Top Luxury Hotels in Zante