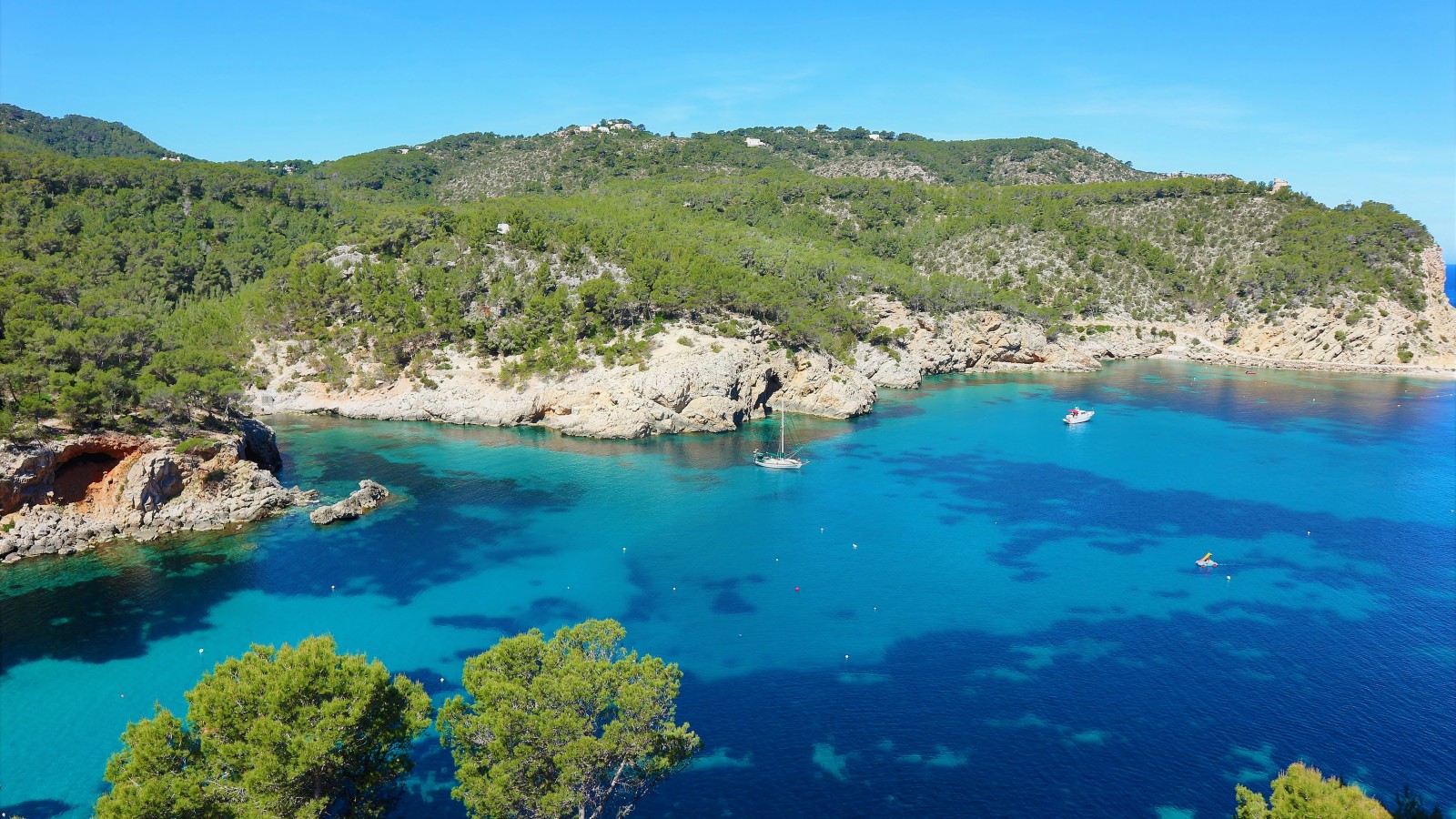 Ibiza
With its well-deserved reputation as a glamourous party resort, Ibiza's fame lies in its vibrant nightlife, world-class music venues and glitzy beach clubs. However, its charm lies mostly in its rugged northern coastline, colourful fishing villages and historical heirlooms that are dotted all over the island.
A Little More About Ibiza
Its lesser-known side as a family-friendly resort island, teeming with cultural significance and an abundance of warm, Balearic hospitality, makes Ibiza somewhat of an unexplored gem. The idyllic shores of Santa Eulalia's are a peaceful retreat from the craziness of the island's clubbing, while Ibiza Town, referred to locally as Eivissa, is the island's largest city and home to a string of cultural pearls.
Portal de Ses Taules is a majestic a gate leading into a walled fortress, concealing an intriguing medieval old town, Dalt Vila. This ancient quarter is recognised as an UNESCO World Heritage Site and translates to 'high town', relating to its hilltop location. Stroll upwards along winding cobbled roads and through white-washed passageways to reach the renaissance gem sitting atop the hill.
On one side of Dalt Vila a polished marina, filled with luxury yachts and lined with stylish eateries and chic watering holes. In the opposite direction is Plaja d'en Bossa beach resort, which is studded with lively oceanfront bars and pulsating beach clubs, sitting in stark contrast to the meandering pace of the old quarter.
Formentera is Ibiza's sister island and taking just a short boat ride from Ibiza Town you'll be immersed in resplendent natural beauty. It's opulent mud baths and magnificent coastline are both wonderfully relaxing, while the Ses Salines Nature Reserve is home to stunning salt plains that glow in shades of pastel pink when crystallising.
A taste of Ibiza
Much like its overall offering, gastronomy in Ibiza is a heady mix of luxuriant fine dining and relaxed, casual eateries. Sublimotion -a restaurant in Ibiza Town – is known to be the most expensive tasting menu in the world, offering an extensive three-hour culinary experience in innovative and experimental cuisine, prepared by Michelin-starred chefs and served on neon tables.
On the other end of the spectrum, hilltop restaurants and oceanfront cafés serve up authentic local delicacies made from the freshest Ibizan produce. Try sofrit pagés – a rustic meat stew filled with mouth-watering chicken, lamb, and Ibizan sausages (sobrassada and botifarra), or for a less hearty option, try succulent salt-baked rotja (scorpion fish) or the flavoursome guisat de peix (seafood broth).
Weather
The Balearic Islands are pleasant and warm during spring and autumn and hot in summer

Temperatures (°C)
Flight Information
Approximately 3 hours from the UK
Currency
Euro €
Language
Spanish
Time Difference
GMT + 1-2 hours
Top Luxury Hotels in Ibiza