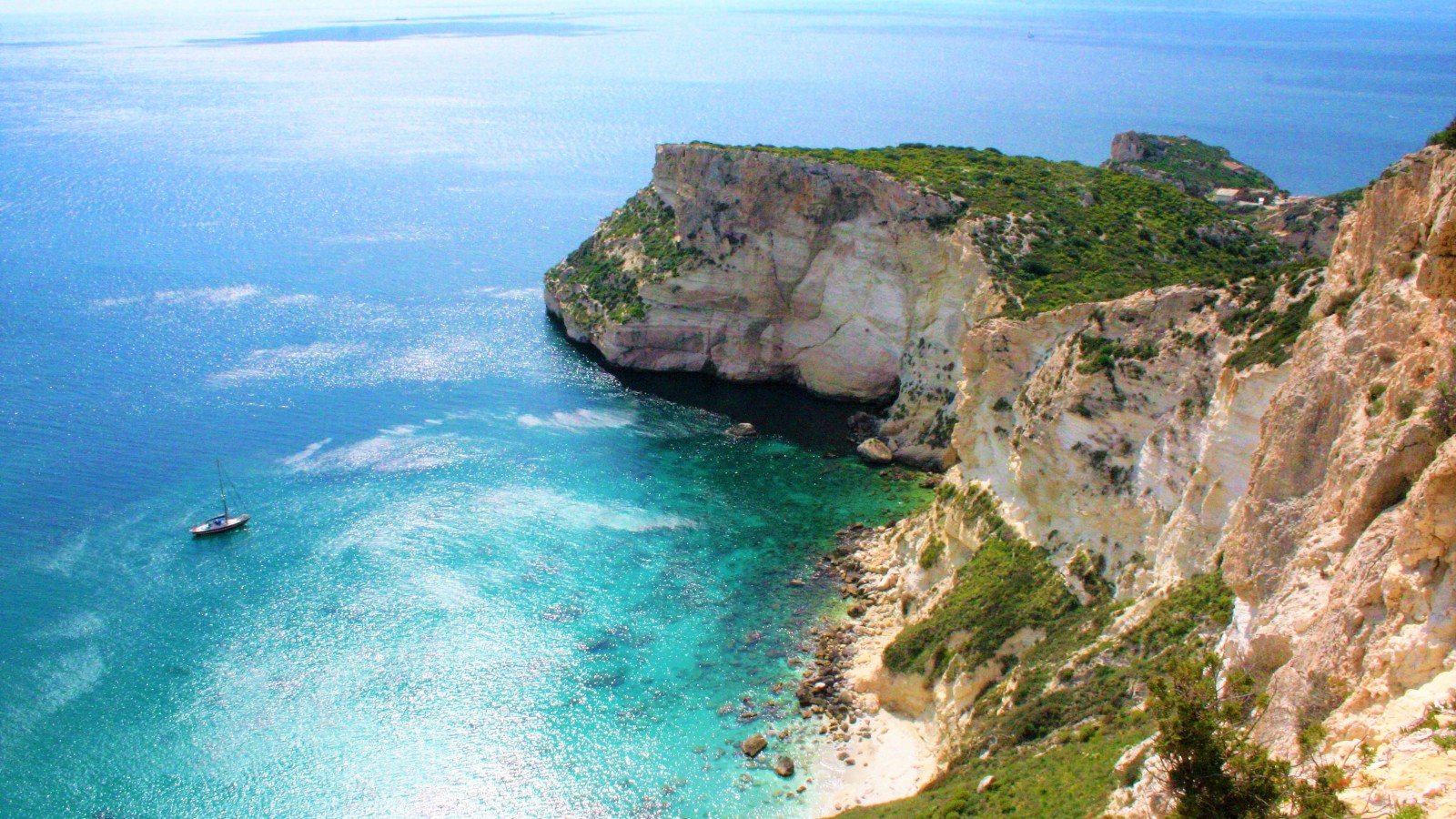 Sardinia
Drawing upon the best of the Mediterranean, Sardinia is a celebration of glamour, glorious coastline and diverse cultures. Enjoying long, drawn-out summers and balmy pre and post-season climes, the island is home to an intoxicating mix of elegant resorts, exquisite beaches and gourmet restaurants.
A Little More About Sardinia
Nestled in the centre of the Mediterranean, Sardinia is a wonderful tapestry of diversity, drawing upon its neighbour countries as the foundation for its cultures, architecture and flavours. While the north is preened to tailor to its well-heeled crowd, the south is a more rustic affair and celebrates the preternatural landscapes and unspoiled coastline for which Italy is famous. The Catalan influences in the island's west are experienced through the embellished architecture and gourmet restaurants, while the verdant coastline and citrussy aromas of the island's eastern shores is reminiscent of the Amalfi Coast. 
Explore the island
In the north east, Costa Smeralda (Emerald Coast) is the glitzy riviera of Sardinia, channelling the essence of its French neighbours in nearby Cannes, Monaco and Corsica. Here you'll find stunning white powder beaches lapped by crisp, undulating waves, and the resort is studded with high-end boutiques and stylish eateries.
On the opposite end of the island, the meandering coastal path between Chia and Teulada is a flourish of colour in spring and early summer, making an idyllic route for an 'off the beaten track' adventure. Sardinia's proximity to North Africa is evident through its archaeological gems from Phoenician settlements, such as the Tuvixeddu necropolis and the punic tower of Nora.
Cagliari is Sardinia's capital and its cultural heart. Meander the cobbled paths and covered walkways of this once fortified city and explore its iconic castle, archaeological ruins and 13th-Century cathedral.
If you're looking for something more vibrant, Sardinia's reverence for tradition is no more apparent than in its schedule of festivals that take place throughout the year.
A taste of Sardinia
Sardinia's gastronomy is as diverse as the countries surrounding it, ranging from rustic osterias to Michelin-starred ristorantes. Drawing on Catalan influences, Alghero and the surrounding areas on the west coast enjoy aragosta alla Catalana (Catalan lobster), while su porcheddu – roasted suckling pig – is favoured by the locals of the wild eastern hinterlands.
Whether your preference is to relax at a swish coastal resort, discover cultural hotspots or embrace unblemished rural landscapes, there is no denying that Sardinia is a hotbed of diversity, nature and cosmopolitan highlights to seek out and explore.
Weather
Summers are hot, especially in Southern Italy and the islands, whilst spring and autumn are mild.

Temperatures (°C)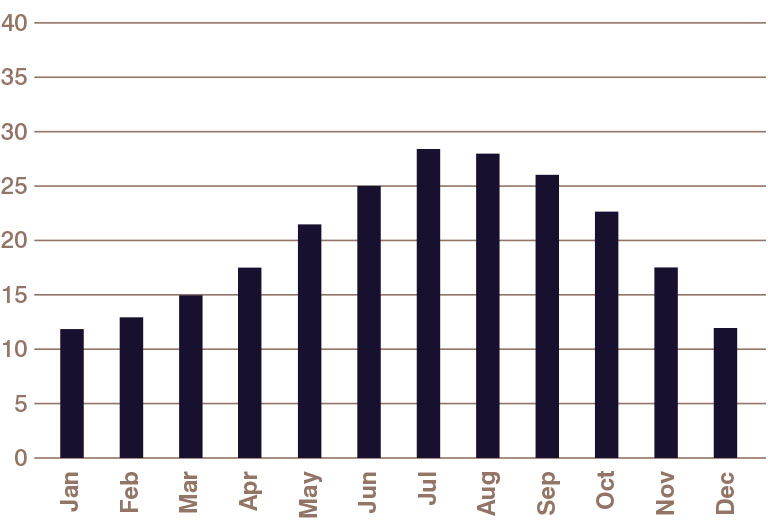 Flight Information
Approximately three hours from London or Manchester
Currency
Euro €
Language
Italian
Time Difference
GMT + 1 hour
Top Luxury Hotels in Sardinia