This contemporary hotel, which is the first Tivoli to open in Spain, has just been completely renovated and offers luxury and privacy within its oceanfront grounds. In an enviable position, you can walk along a pretty promenade to the local restaurants, bars, beaches and shops of the upmarket area of Costa Adeje.
It is conveniently set within easy reach of the two prime sandy beaches of Playa La Enramada and Playa del Duque Norte. With a number of heated lagoon-style pools to choose and enveloped by mature gardens, this tropical hideaway is very appealing for adults and couples who are looking to relax.
There is a wide choice of room types on offer and even the standard rooms are spacious, modern and designed to a high specification. We highly recommend the Ocean View Suites which offer privileged views from the terrace to the Atlantic Ocean.
The hotel has a range of mouth-watering, eclectic restaurants from gorgeous lunches at the new Beach Club, which is the area's most sought-after hotspot, Yakuza Restaurant with fusion cuisine such as sushi and sashimi; poolside Guilty Restaurant and Gusto buffet restaurant for breakfast and dinner.
If you like to be pampered, you can indulge in treatments at the high-end Anantara Spa which uses traditional Mediterranan treatments which draw on Asian techniques. The resort has three swimming pools (two heated and one which is adult-only) and a VIP sun-lounge area. In the local vicinity you can enjoy day trips to Mount Teide, diving, sailing and surfing or a day at a local golf course.
Facilities
Spa
Swimming Pool
Gym
Room Service
Interconnecting Rooms
Beach
Babysitting Service
Transfers
Tivoli La Caleta Tenerife Resort is 20 minutes by car from Tenerife South (Reina Sofia) Airport.
Food & Drink
Tivoli La Caleta has four restaurants and four bars in total.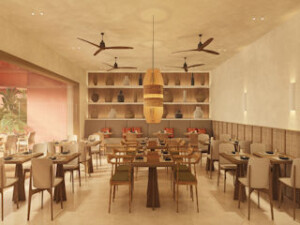 Breakfast is as fresh as the ocean breeze at El Parador, with a healthy balance of fruits, baked goods, continental selections and a la carte dishes to start your day. Evenings are relaxed with a tour of the world's favourite cuisines.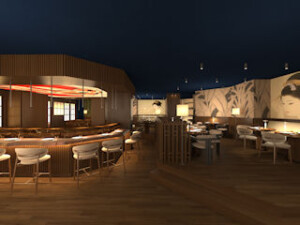 Yakuza reimagines Japanese haute cuisine, a fusion of East and West. The setting is sensual, with hints of the Orient. The flavours are exquisite, each bite carefully crafted to bring out the freshness of the ingredients.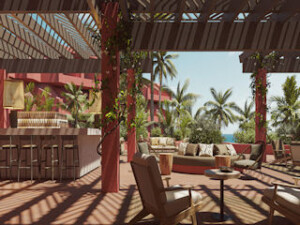 A warm welcome awaits throughout the day at the lobby bar, with both indoor and outdoor seating. Here, you may enjoy Spain's best wines and classic cocktails.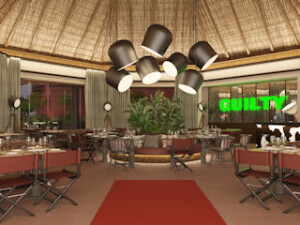 Fresh, convivial, vibrant throughout the day, Guilty is the setting for leisurely lunches, afternoons punctuated by imaginative tapas and cocktails, and evenings that flow with wine and conversation. The menu invites guilty indulgence in every way, with comfort foods to enjoy from around the world.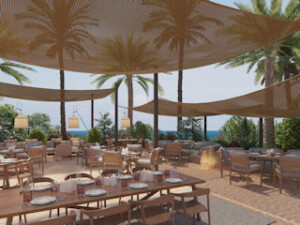 Costa Adeje's newest and most exclusive beach club is a place to relax, unwind and enjoy. The menu is a fusion of Brazilian and Portuguese flavours, the riches of the ocean between them the highlight. Exotic cocktails that pique the imagination are served throughout the day.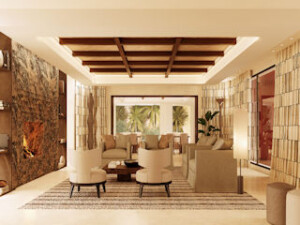 The cosy tea house is the perfect place for an afternoon refreshment. Select from the finest loose-leaf teas from around the world, and pair with beautifully crafted macarons and patisseries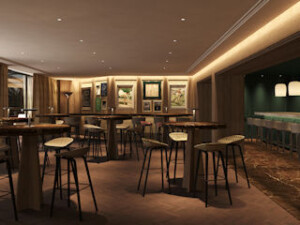 There is always something exciting happening at the sports bar, whether live games on the big screen or lively discussion among fellow supporters. As well as a comforting selection of drinks, there are snacks and light bites to enjoy.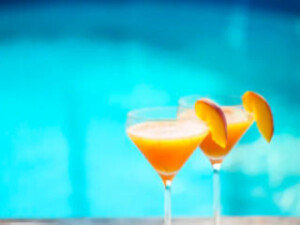 For refreshing between laps or moments in the sun, the pool bar offers cool respite. Peruse a menu of milkshakes, fruit smoothies and light snacks, and indulge in a plethora of icy cocktails.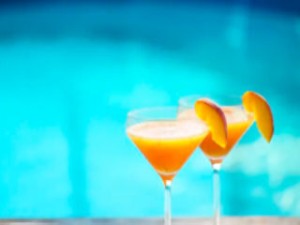 This lounge is located by the main pool, next to the Guilty restaurant. It offers an à la carte breakfast that is served from 08:00 – 11:00, as well as light snacks and soft drinks / coffee until 16:00.
Access to the lounge is included on a complimentary basis for guests in the Suites.
Travel Tips From Our Blog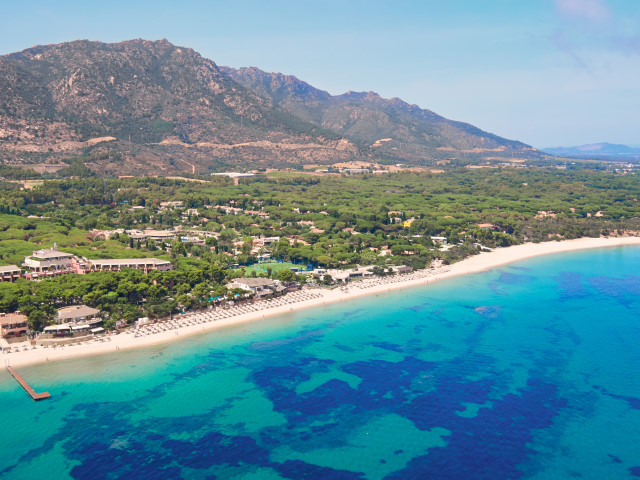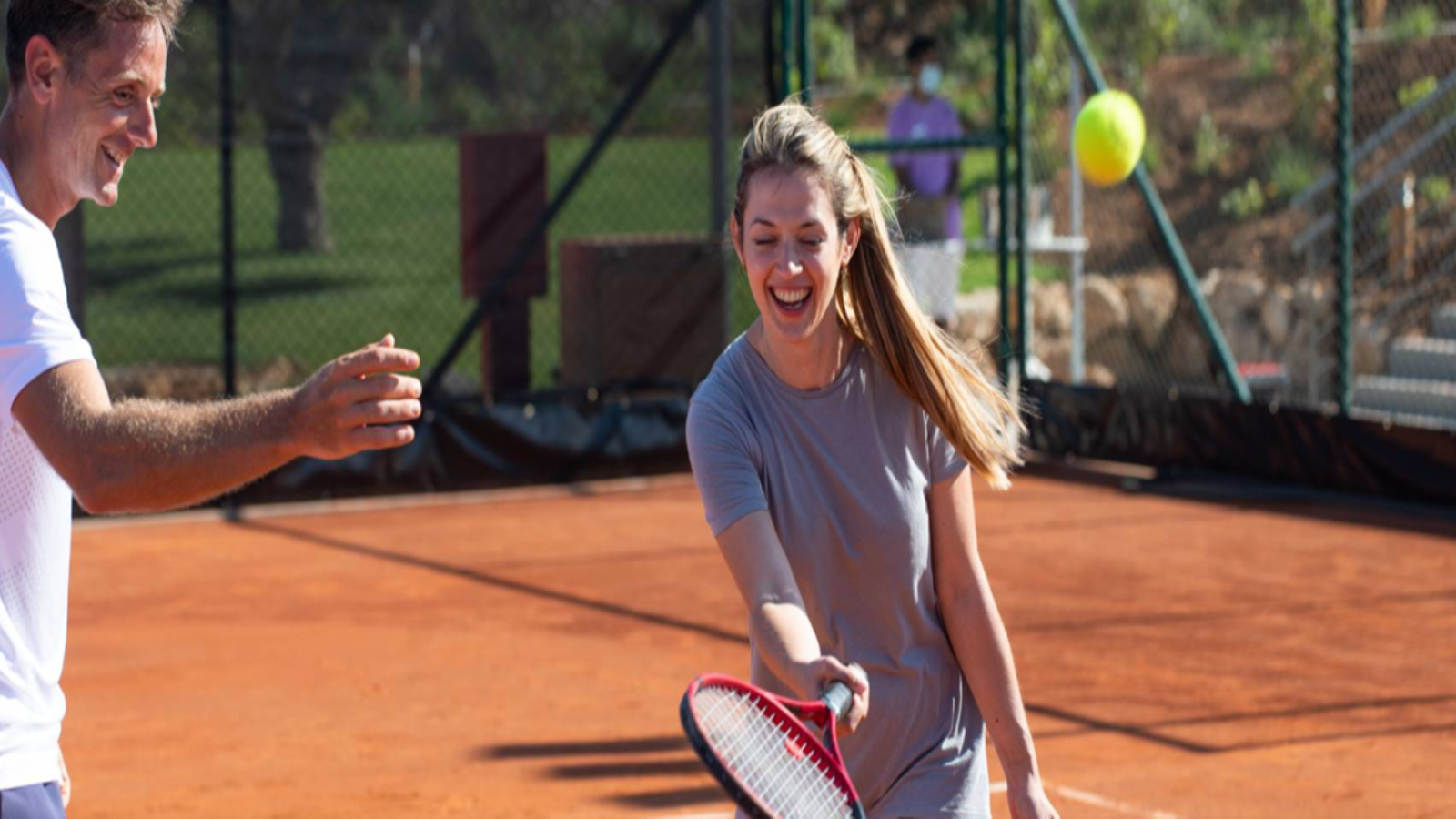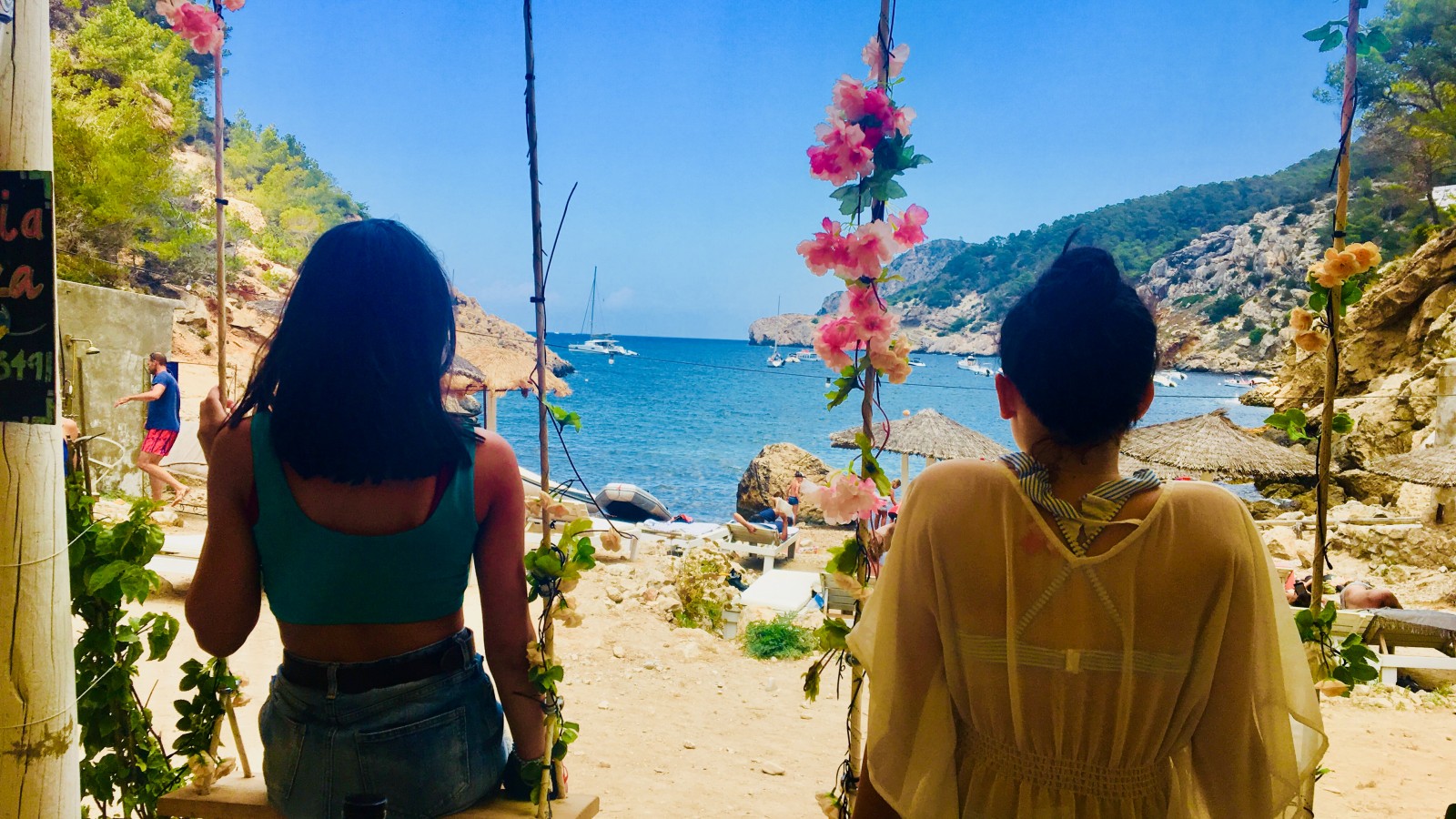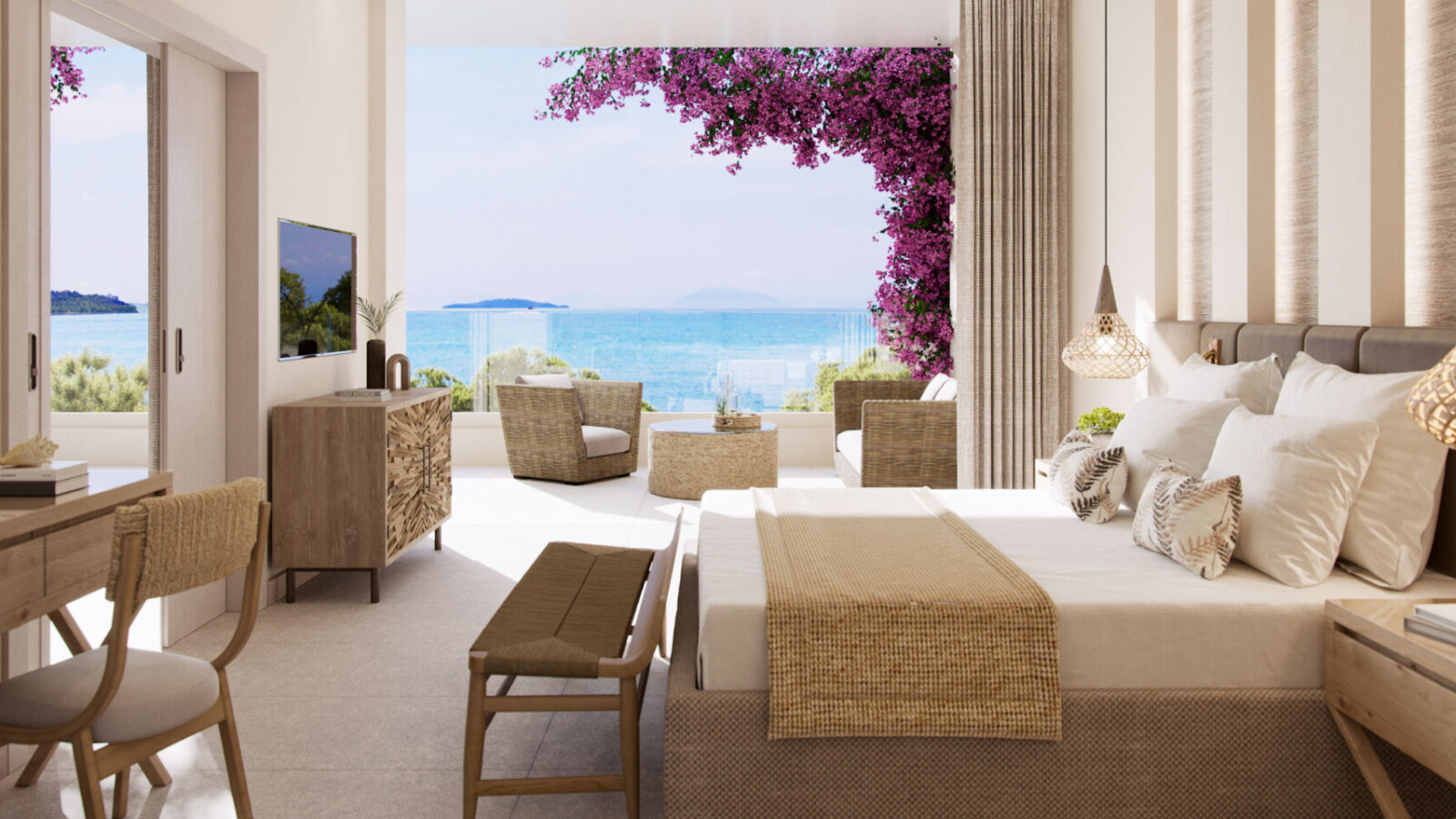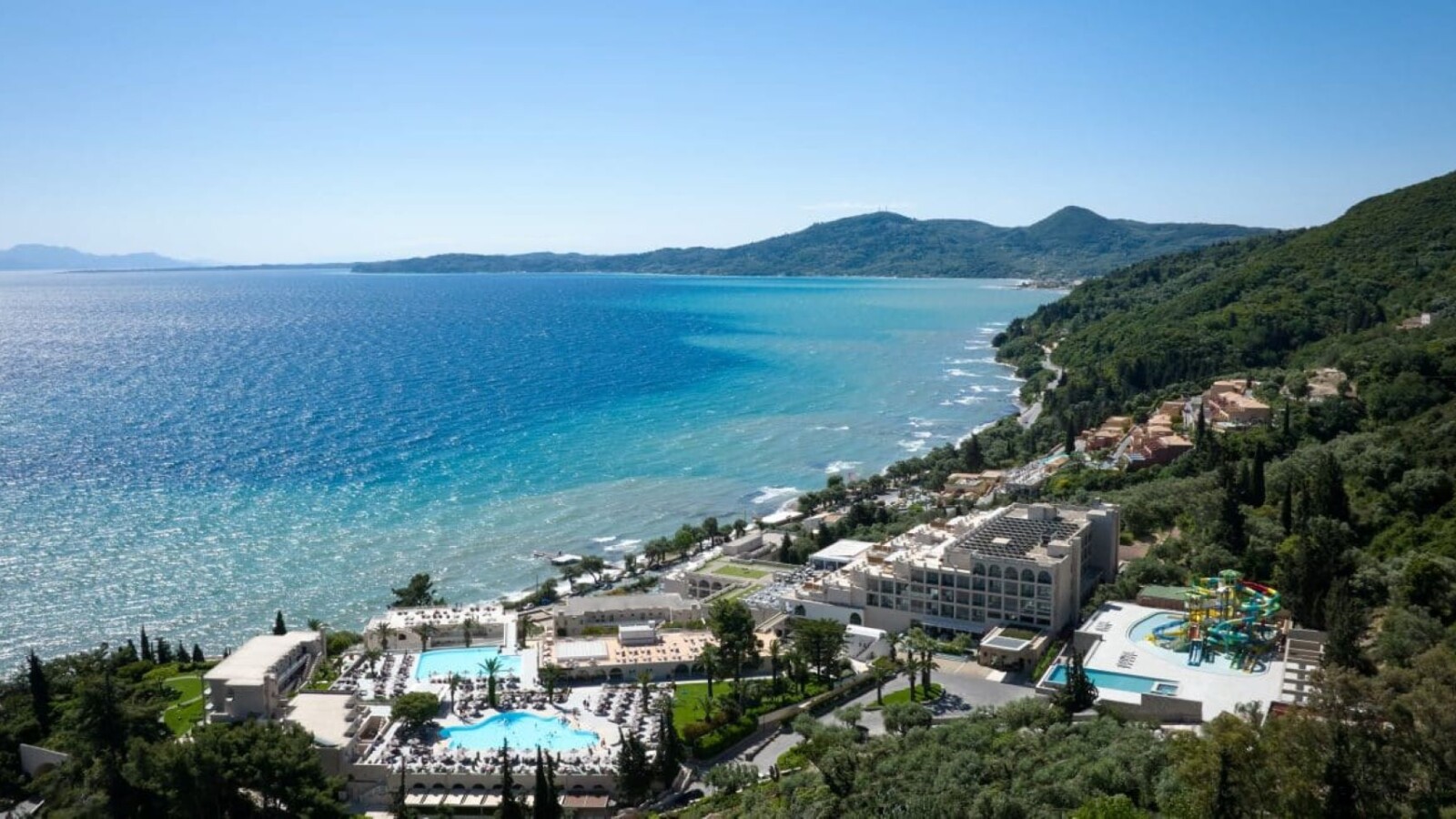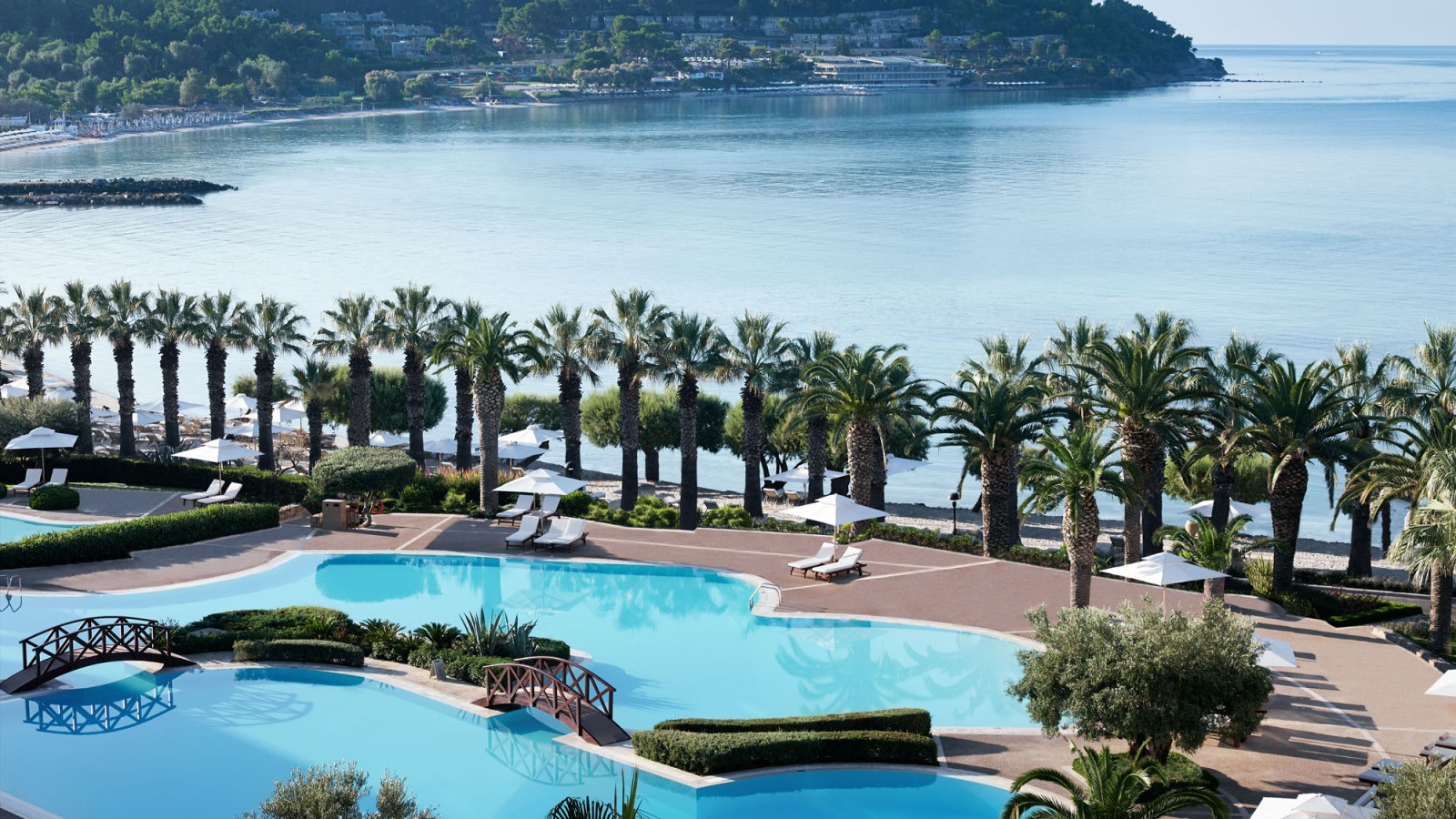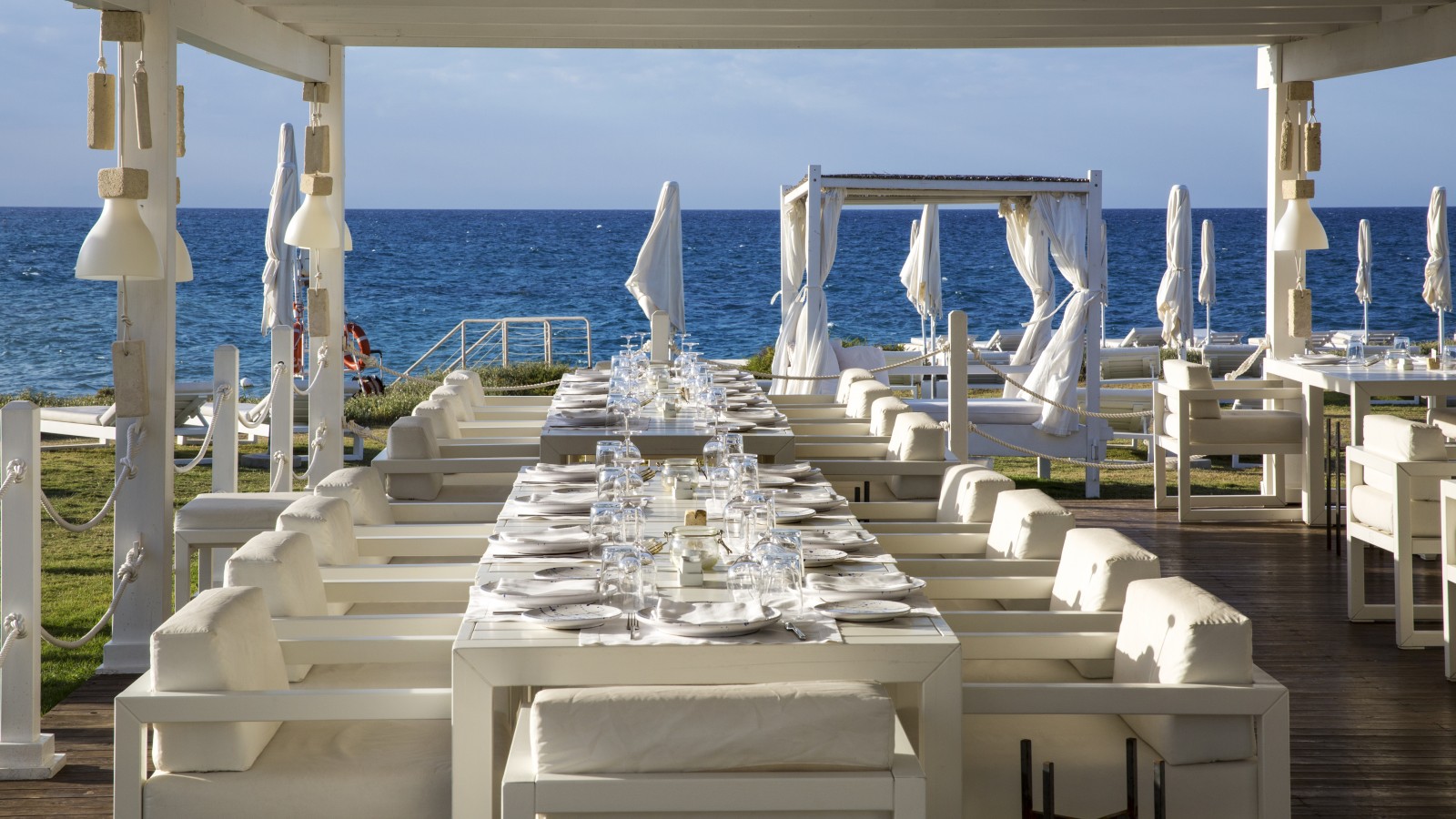 Valid for stays between 01Dec23-22Dec23, 04Jan24-30Apr24
For reservations confirmed by 30Apr24

Rate Code: 15%(1)
20% Early Booking Discount
Valid stays between 01May24-31Oct24
For reservations confirmed by 28Feb24

Rate Code: 20%
15% Early Booking Discount
Valid for stays between 01May24-31Oct24
For reservations confirmed by 31Mar24

Rate Code: 15%
Rooms
Tivoli La Caleta has 284 rooms and suites to choose from.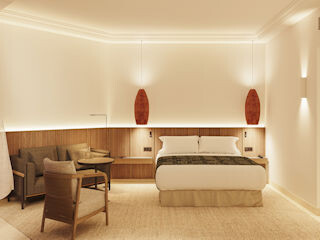 Deluxe Garden View Room
With a natural colour palette and materials, these rooms are as soothing in design as the greenery that surrounds. Thoughtful details to make your stay as comfortable as possible include a pillow menu, spa amenities, the latest technology and a coffee machine. 40 spm, capacity 3 adults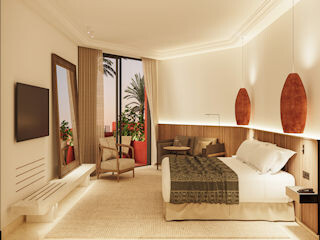 Premium Partial Ocean View Room
Nothing soothes like the blue of the ocean, and the view can be enjoyed through floor-to-ceiling glass doors that slide open onto your private terrace. Enjoy sunny days here with an espresso or glass of wine. 40spm, capacity 3 adults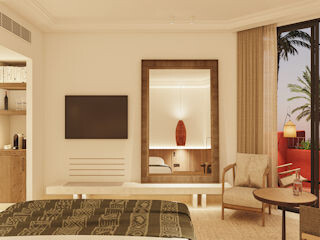 Premium Ocean View Room
For uninterrupted views of the brilliant blue ocean, these rooms are unrivalled. You will also enjoy luxurious comforts throughout the day, from a fresh coffee in the morning to an indulgent bath before bed for the most peaceful of sleeps. 387 sqm, capacity 3 adults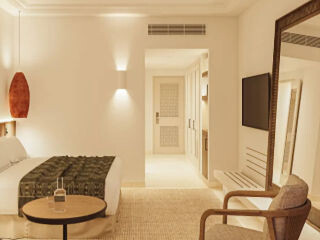 Premium Terrace Ocean View Room
Maximise your enjoyment of such a beautiful setting with an extended terrace to lounge on throughout the day. You can enjoy breakfast here, sunbathe in the afternoon, and step out for cocktails as sun sets over the ocean. 42sqm, capacity 3 adults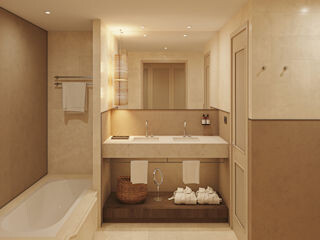 Suite Garden View
Our suites are spacious, understated in elegance, and exceptionally well thought out in the luxurious details. Lounge in your living room or out on your terrace surrounded by refreshing greenery. Timeless memories await here. Suite guests enjoy a VIP breakfast with our compliments. 78 sqm, capacity 4 adults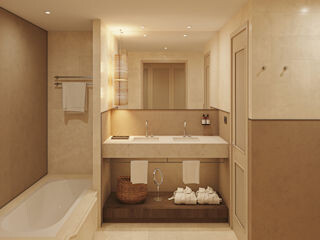 Suite Ocean View
With beautiful panoramas of the ocean, days float tranquilly by in these suites. You can breakfast on your oversized terrace, move indoors to your spacious living room when the sun is at its peak, then step out again at sunset to enjoy the view and breeze, capturing moments to last a lifetime. Suite guests enjoy a VIP breakfast with our compliments. 95sqm, capacity 4 adults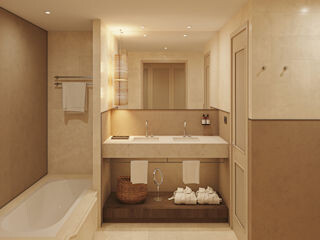 Jacuzzi Suite Ocean view
These suites are delightful outdoor sanctuaries, with a split-level terrace on which to relax and while the day away. You can sunbathe, soak in your jacuzzi that overlooks the ocean, and dine by moonlight. Live in each and every moment, and savour them for years to come. Suite guests enjoy a VIP breakfast with our compliments. 95 sqm, capacity 4 adults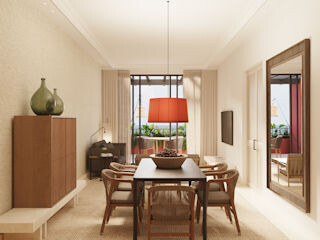 La Caleta Suite
Our most luxurious suite enjoys the most coveted position in the resort. The views from the terrace are uninterrupted and stunning, while inside, you will enjoy the luxury of space, as well as luxurious comforts throughout. 95 sqm. Capacity 4 adults
Firstly, thank you to Sheree for booking us such a lovely room
Posted on: 10th November 2023
Firstly, thank you to Sheree for booking us such a lovely room – any member of hotel staff when they took our room number said 'that's a very nice room'. The suite was on the 4th floor [of 5], on the right corner for sunrise over the mountains in the morning and sunset over the sea in the evening, with enough open and covered space to ensure you could find sun and shade most of the day. The bed was enormous [I had it to myself] and the sofa bed was perfect for my daughter [and once made, went up and down so easily, it was perfect for having guests round for dinner]. The bathroom was large, with plenty of space for the 2 of us to be in there together and spread out, with a separate door to the toilet [always good in a suite]. The hotel itself was very up and down. I realise they only opened at the end of September, and were still fitting about 1 fifth of the hotel, but the staff seemed to be either amazing or fairly useless, so no idea how it's going to go… We arrived at 1am [after a 5 hour delay at Gatwick], to a lovely concierge, who suggested they were super busy [they weren't, I'd guess about 30% occupancy]. Unfortunately, although he said the sofa bed was made up, it wasn't and as housekeeping had all gone home, he had to come make it up himself [it took 3 trips as he wasn't sure what was where], but he was very nice and it gave us time to unpack [which we probably wouldn't have done at that time of night]. They'd also left us a bottle of fizz and fruit, which would have been very welcome if we'd arrived earlier… The following day we wandered down to breakfast, with our friends – a fabulous spread of pretty much everything you could want. My only concern is that it was very busy, so if they were at low occupancy I'd have concerns at anything busier… There was a separate restaurant for suites [our friends were in normal rooms, but we tried it one day], but the food, although waiter service, wasn't as good as in the main buffet restaurant. The restaurant offerings were very limited [for veggies, and almost non-existent for vegans – something to bear in mind], but this may change as more open in the evenings, hopefully… I'd love to recommend the Japanese, as the food was fabulous, with an amazing vegetarian platter, but unfortunately they completely messed up our order and still charged us! We also asked for a wine recommendation [we'd done this in the beach club restaurant and sports bar previously], and they gave us a €100 bottle, without letting us know; needless to say we had a lot of questions when the bill came, with very little resolution… Having said all this, highlights of the holiday were the adults only pool area [which I believe is new, and other guests complained were only for suites…]. It was quiet, had 3 pools, including a narrow length swimming pool, and was just lovely. The associated bar [Seen] was another highlight, staffed by 2 lovely Italians: Luca and Giovanni, who were more than happy to make us whatever we wanted, with special shout out to Luca for his personal concoctions and Italian holiday recommendations. A further shout out to Jurgen at the Seen by Oliver Beach Restaurant – he was the friendliest and most helpful of all the restaurant staff – a joy! Would we return… I'm really not sure. If we could have the adult only pools, Luca and Jurgen, combined with a small, quiet hotel, then maybe. But, unless I here lots of good reviews about the hotel in the future, probably not.
Food was of a good standard throughout the hotel
Date stayed: October 2021
Posted on: 9th November 2021
Good hotel, a little dated but excellent space for four with a suite plus extra bedroom interconnecting. Lots of fresh bottled water every day and excellent house keeping. We paid for the pool breakfast area which was a much calmer more chilled experience although the food standard was excellent in the main restaurant too. Food was of a good standard throughout the hotel and we also found some great restaurants both fancy and relaxed within walking distance of the hotel.
Very enjoyable break in the lovely hotel…
Date stayed: January 2020
Posted on: 20th February 2020
We have taken a winter break at the Sheraton for 8 years and this was our first year with Travel Beam. We have always had a very enjoyable break in this lovely hotel. It is fairly quiet and the rooms, the pool area and the gardens are tranquil and attractive and spacious. We have always had a premium room but this year decided to go for a Club room at an extra cost. We shouldn't have as there was no difference at all between the two – all the rooms are exactly the same size, possibly the balcony is slightly bigger. The view from both rooms is exactly the same. So really no point at all in going for the Club. There are suites which is a different category altogether.
Will go back again…
Date stayed: October 2018
Posted on: 1st November 2018
Our 2nd visit and would go back for a third!
Lovely spacious rooms…
Date stayed: December 2017
Posted on: 9th January 2018
It was at the lower end of 5 star scale. All the amenities but the house keeping very poor and too quiet in the evening. They should have put on some entertainment. Breakfast queues too, shouldn`t have to put up with that. Lovely spacious rooms and communal areas, well mantained.
Overall very good hotel. Large rooms with good facilities…
Posted on: 26th April 2016
Overall very good hotel. Large rooms with good facilities, although no mini bar in the room. Good variety of restaurants, charming beach promenade just outside of the hotel. Pools were a bit cool for me but kids did not mind and had lovely time. We stayed only for 4 nights and did not experience all facilities but I presume would not be disappointed in the Spa or entertainment. Pretty grounds. I think this hotel represents good value for money.