Martinhal Quinta (from the same people behind Martinhal in Sagres) is a gated village with amazing views. Offering a good value collection of independently owned luxury villas comprising two and three-bedroom townhouses and three and four-bedroomed villas.
Each property is positioned in its own landscaped grounds within the Quinta do Lago resort, overlooking a private garden and a small pool. The four-star accommodation combines traditional Portuguese with contemporary features. Don't forget to book your massage which you can enjoy in your room. Also, each townhouse has its own landscaped grounds overlooking a private garden and swimming pool.
There are a number of shared facilities to enjoy on your holiday in the Algarve, such as the Pool Hangout with a relaxing pool area with loungers and towels, Martinhal's trademark VW camper van booth and also a poolside bar. Children will like the unsupervised outdoor play area with a trampoline, sand pit, table tennis, water feature and inflatable toys.
Guests are welcome to prepare delicious meals within their rooms with ingredients from the Deli & Bake market. Additionally, you can head to a family-friendly restaurant offering excellent cuisine and stunning surroundings. The three restaurants offer a variety of meals, from pizza and burgers to traditional cuisine.
Martinhal Quinta sports their signature childcare services including a Kids' Club and baby concierge. You can pre-order all the equipment you could need and a private baby-sitting service (subject to early booking and availability). The resort also has Artur's Watersport Academy, filled with watersports, games and massive inflatable obstacles. Moreover, there is golf, motorbike tours, paintballing, karting and many more.
Due the central position of the resort, Martinal Quinta offers plenty of activities in the surrounding area. A complimentary shuttle goes by the beach or guests are welcome to use the complimentary bike hire. Additionally, the bike hire comes with child-friendly seats and trailers.
Facilities
Swimming Pool
Kid's Club
Golf
Beach
Transfers
Martinhal Quinta is 25 minutes by car from Faro International Airport.
Food & Drink
Martinhal Quinta has a tasty deli serving freshly baked goods and a wonderful pool bar serving snacks, drinks and refreshing ice creams.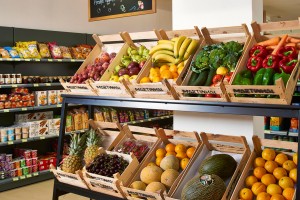 Our 'Mercado Deli & Bake' will offer a wide variety of take-away breakfast options with freshly baked bread, croissants and pastries, coffees, teas and natural orange juice. Here you will also find fresh fruit and vegetables, high quality deli items and a wide range of drinks. A full range of cold take-away dishes are also available through the day. 'Mercado Deli & Bake' is also a convenience store offering a range of daily basics for families.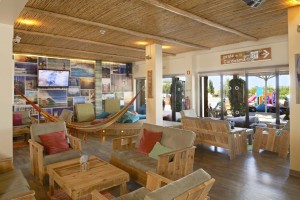 The 'M bar' at Martinhal Quinta offers a pool side dining experience with delicious snacks, salads, pizzas, paninis and a wide selection of drinks. Mouth-watering homemade ice cream, crepes and waffles for a refreshing moment by the pool are also available through Gelataria, our ice cream corner at the Mbar.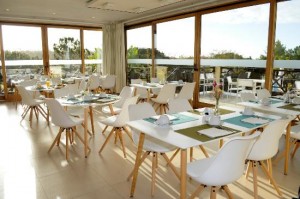 O Terraço restaurant is located on the first floor of the Pool Hangout and here you can enjoy the famous Martinhal buffet breakfast that families know and love well. It is the perfect place to start your day! During the summer month (April to October) we are serving as well down by the pool a high-quality choice of Portuguese dishes, twisted with a modern touch. But don't miss out our delicious pizza, pasta or vegetarian mouth-watering dishes. Of course O Terraço is family friendly, featuring a dedicated children's play area and a special children's menu that includes a variety of fresh purées for babies.
Childcare
Children are welcome at Martinhal Quinta, and there are many unsupervised play areas as well as kids' clubs and a crèche.
An experienced team of babysitters are also on hand in case you require Babysitting services.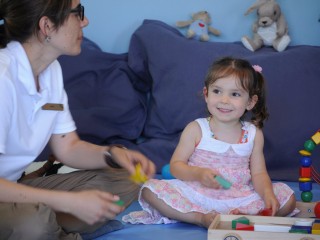 Crèche
Children ages six months to 23 months can be cared for by an experienced team (hours vary depending on season).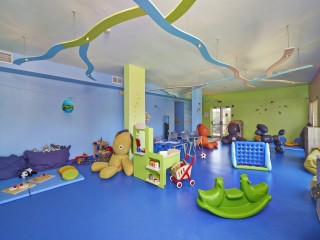 Raposinhos & Fox Club
For children aged up to two to five years (Raposinhos) and six to eight years (Fox Club).
Sorry, there are no offers available for this hotel at the moment
Rooms
There are 178 townhouses and villas to choose from at Martinhal Quinta.
Food and facilities are great…
Date stayed: October 2019
Posted on: 22nd October 2019
Fantastic accommodation in the villas for families of all ages, and the food and facilities are great. Overall, this is a great resort, but it is very much aimed at people with primary school or pre-school aged children. If you have older children, you may be better of somewhere else.