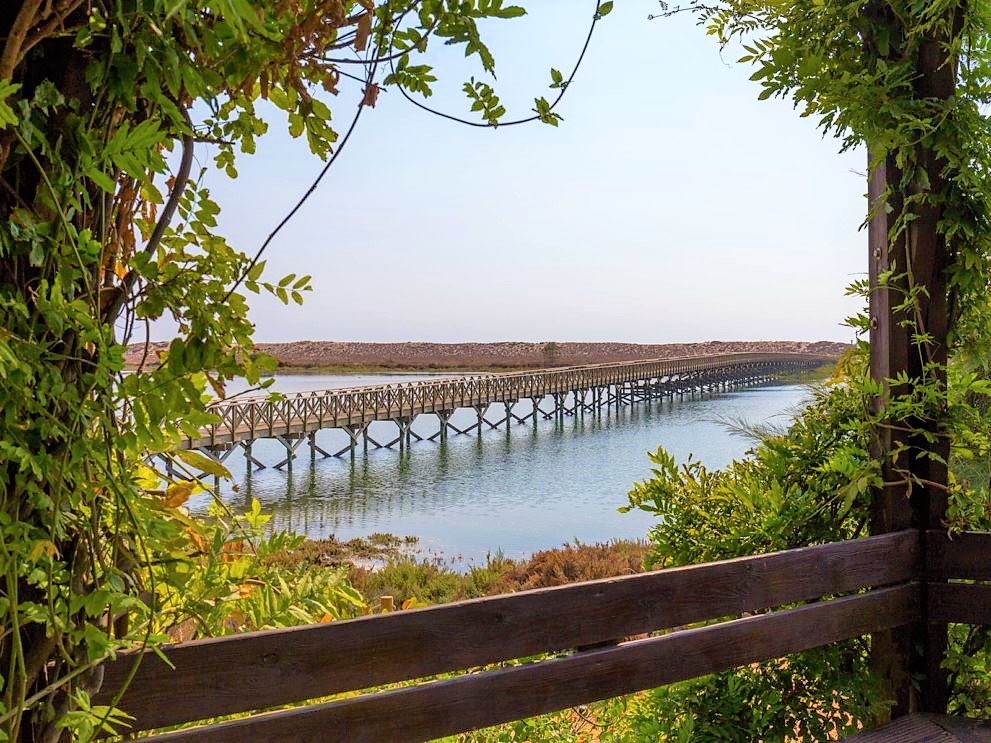 Quinta do Lago
Vestiges of a once crumbling farmstead nestled in a remote pine forest on the Algarvean coast are barely visible at the dazzling Quinta do Lago. Now transformed into a world-class golfing resort, the area is bejewelled with luxury hotels, Michelin-starred restaurants and an abundance of quality activities.
A Little More About Quinta do Lago
Occupying 2,000 acres of the Ria Formosa Nature Park, Quinta do Lago is a pristine resort within a treasure trove of natural beauty. The resort is studded with luxurious hotels, and award-winning golf courses, a tennis club and horse riding-centre are among a premium offering of activities that attract an elite clientele.
Although exploring the surrounding Algarve is a fascinating way of experiencing the local culture, Quinta do Lago's comprehensive resort caters to your every whim. Enjoy shopping in the chic boutiques, sample a delectable degustation menu at one of the Michelin-starred restaurants or enjoy water sports and family fun at the centrally-positioned lake.
Exploring the coast
Praia de Quinta Lago is a beautiful golden beach that is fringed with a wide bank of dunes and lapped by the translucent Atlantic, lovingly warmed by the beautiful Mediterranean sunshine. Reaching as far west as Vilamoura, this magnificent stretch passes through the high-end resort of Val do Lobo, all along decked by sumptuous beach bars and eateries that offer tasty cocktails, seafood specialties and exquisite panoramas of Portugal's south coast.
Sailing, surfing and all manner of water sports are on offer on the beaches, with an array of options for smaller children, both on the coast and inside the expansive grounds of the resort.
Enjoy natural beauty and world-class facilities at Quinta do Lago
Weather
A hot Mediterranean climate which is tempered by the cooling breezes of the Atlantic Ocean. During spring and summer months you can expect sunny and dry conditions. Winter months are mild but subject to rain.

Temperatures (°C)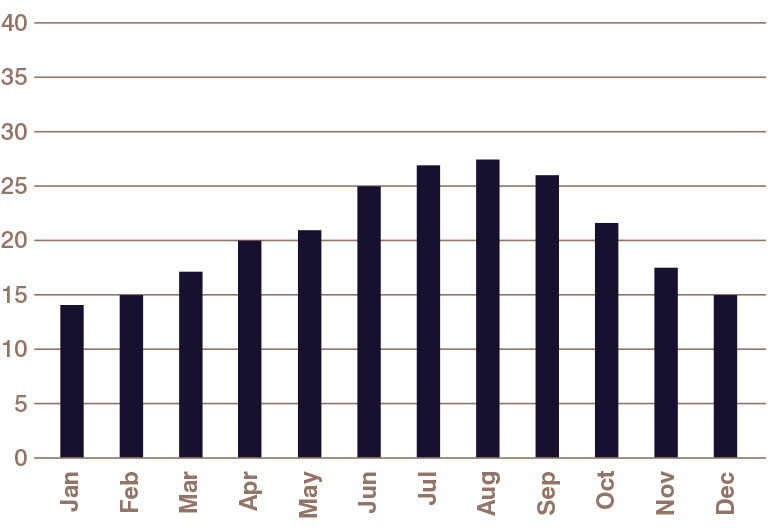 Flight Information
Approximately two hours 30 minutes from the UK
Currency
Euro €
Language
Portuguese
Time Difference
GMT +1 hour
Top Luxury Hotels in Quinta do Lago