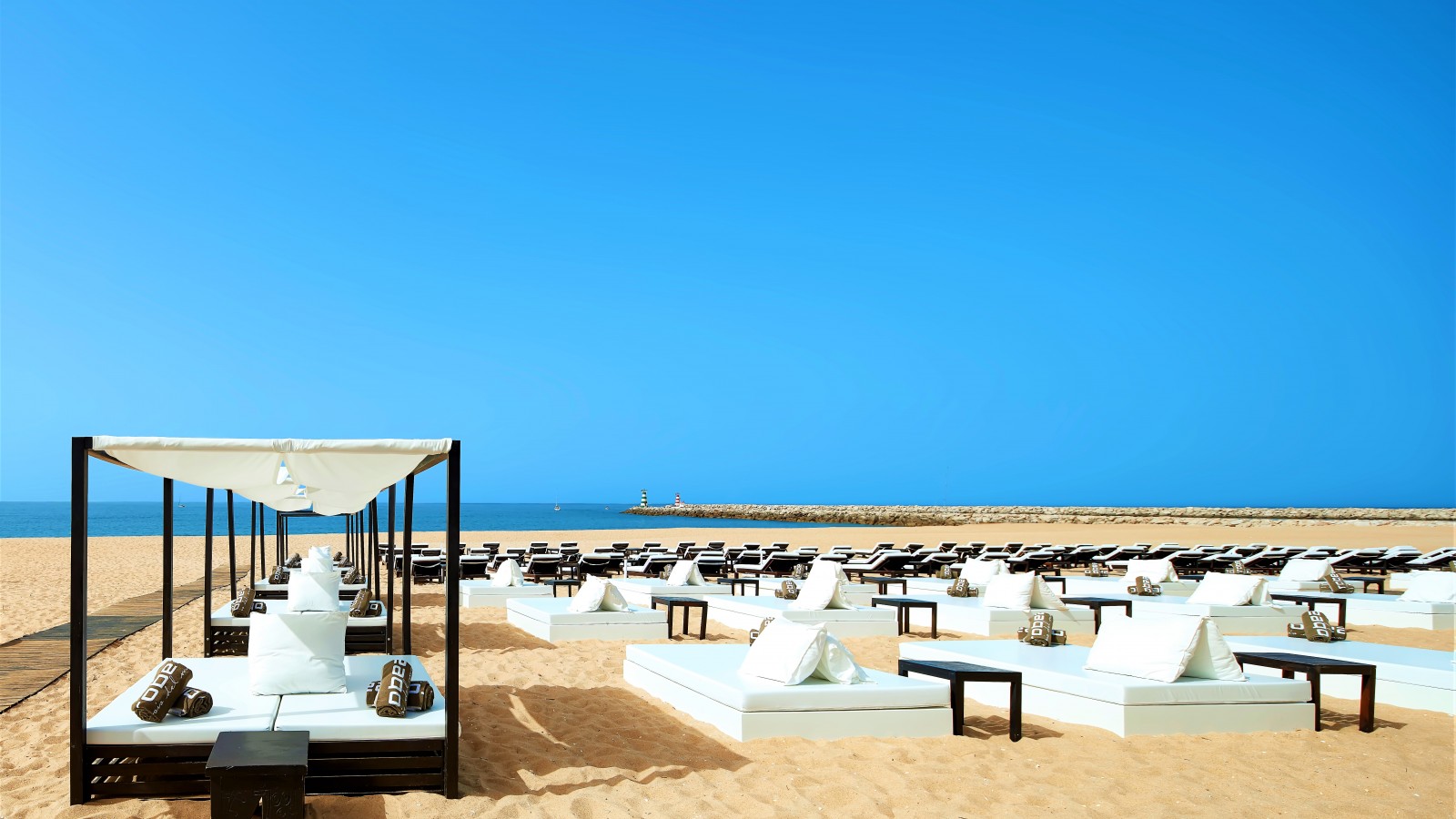 Vilamoura
The luxurious harbourside resort of Vilamoura is famous for its glitzy clientele, sprawling golf resorts and immaculate beaches. Its marina is bejewelled with stylish restaurants, elegant cafés and sophisticated bars that are cooled by the crisp ocean breeze of the spectacular Atlantic and sit against a verdant backdrop of lush green landscapes.  
A Little More About Vilamoura
Since engulfing nearby Quarteira and expanding every which way, Vilamoura in the Algarve is a far cry from its modest beginnings as a polished-yet-compact marina, although this now-bustling complex remains every bit the area's focal point. Watch the lavish yachts bob around in the glistening harbour as you sip a crisp glass of vinho branco (white wine) and sample elegant seafood dishes from a sun-soaked terrace.
A small handful of cultural gems add depth to this flashy setting and provide a wonderful change of atmosphere. Cerro da Vila Estaço Arqueológica is a small site of Roman ruins nestled right in the centre of town. The excavations of the ancient villa and accompanying mosaics, baths and artefacts are fascinating to peruse, while the intimate-but-informative museum offers glimpses of what once stood on the site – transporting you to a bygone era.
Exploring Vilamoura
Praia da Marina, referred to as Vilamoura beach, is an expansive stretch that is peppered with luxuriant day beds, casual lounge bars and offers an array of water sports. On the western side of the marina you'll find Praia de Rocha Baixinha, which is both luxuriously long and wide with cashmere-like sand and a fringe of boarded walkways.
Away from the marina's front, there are Michelin-starred restaurants, fine dining establishments and elegant bars, where you can enjoy innovative international cuisine and the highest quality Portuguese produce.
There are six world-class 18-hole golf courses in Vilamoura, and dozens more within a short drive. The quality of golf in this area of Portugal is internationally-recognised and the Portuguese Masters is held here. Ostensibly flat fairways, manicured greens and challenging roughs are embellished with umbrella pine trees that bring a beautiful aroma to these scenic courses.  For more budding golfers, the Family Golf Park is just steps from the marina; a themed miniature course offering an element of fun for all ages.
Weather
A hot Mediterranean climate which is tempered by the cooling breezes of the Atlantic Ocean. During spring and summer months you can expect sunny and dry conditions. Winter months are mild but subject to rain.

Temperatures (°C)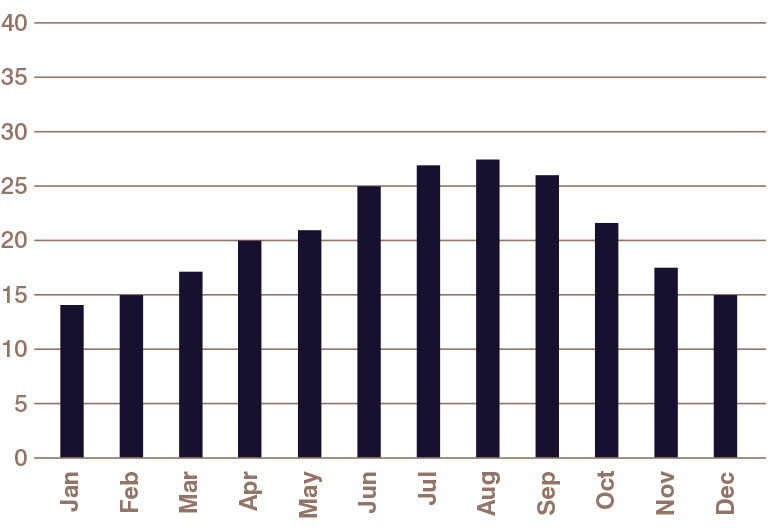 Flight Information
Approximately two hours 30 minutes from UK airports
Currency
Euro €
Language
Portuguese
Time Difference
GMT +1 hour
Top Luxury Hotels in Vilamoura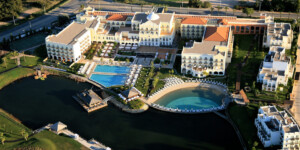 Family Friendly
SOMA Spa
DOMES Resorts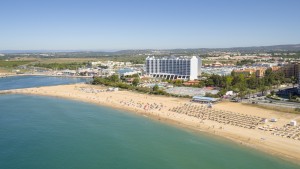 Spa
Family Friendly
Beachfront