This re-branded new property has been recently renovated and is the first hotel from the five star Domes Resorts outside of Greece. In a fantastic location it is 2 minutes walk from a lovely beach with a new beach club and only 10 minutes walk from the shops, bars and restaurants of pretty Vilamoura marina. Centred around a private lake, from which it bears its name, the resort features non-motorised water sports on the lake, a natural, sandy beach pool (the first in the Europe) and a gourmet floating restaurant.
The spacious rooms have balconies with stunning views of the surroundings and interiors that reflect the surrounding eco-protected landscape, with fresh natural colours that take inspiration from the beauty of the gardens, pools and lake.We would highly recommend the upscale Haute Living Selection whereby you opt for a superior room category that enjoys a range of added value services such as dedicated 24-hour concierge service, premium room amenities and access to the exclusive lounge where you can enjoy all day hot and cold snacks and drinks. These suites also offer a complimentary upgrade to the Dine Around Half Board programme, once per stay with 5 nights minimum stay and twice per stay with 10 nights minimum stay (for half-board bookings).
There's three restaurants including Topos with Neo-Greek inspiration and fresh seafood menus at Makris on the Lake, four different pools with a 1.2km deck and observation pergolas as well as a large Soma spa which combines ancient Greek methods and contemporary healing techniques with result-oriented products from ELEMIS and Godage Paris. .
There is a fantastic kids Club and "eco-conscious" activities for children, who will be able to learn to plant their own flowers and plants in interactive and educational learning. Experiences on offer from the dedicated concierge are local to the region such as the capture of clams and oysters, bird watching, sailing or wine tasting.
For avid golfers there is a shuttle to six different golf courses in the nearby area.
201 rooms & suites
Facilities
Gym
Room Service
Butler Service
Laundry Service
Beauty Salon
24-hour Reception
Water Sports
Transfers
20 minutes by car from Faro Airport
Food & Drink
Domes Lake Algarve offers three fantastic restaurants and two bars.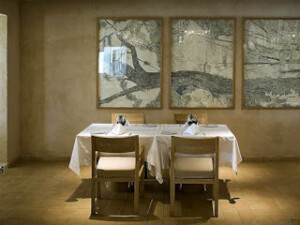 Inspired by the Romans who settled in Vilamoura: Gustatio - the gastronomic ritual of tasting. Enjoy delicious breakfast buffets, Portuguese comfort cuisine with a Mediterranean twist, and mouth-watering desserts.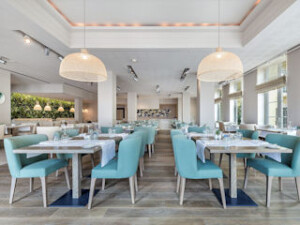 Topos is the award-winning signature neo-Greek seafood restaurant. Executive chef Dionysios Pliatsikas has drawn up a menu of Greek Island fare that will take you on a culinary journey to some of the mot beautiful Islands in the Aegean.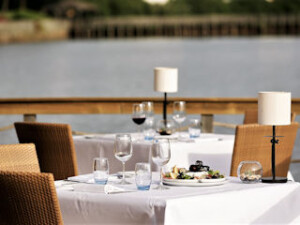 With stunningly fresh, local, and organic ingredients, from all over the world-especially from Greece where awarded Chef Petros Dimas grew up. He creates multi-Med degustation wonders with an emphasis on Greek-Mediterranean flavours which he pairs beautifully with wines from the region. The menu changes frequently depending on what's fresh and seasonal and available to the chef from local, choice famer's markets.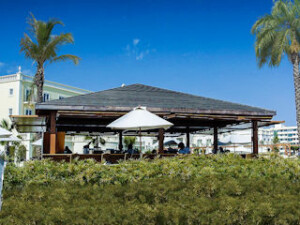 The Apricus Pool Bar offers a luxurious escape. Set on a wooden pergola, surrounded by water, it gets it name from the Latin word Apricus - full of sunlight. Soak up the luxurious surroundings while you enjoy a cold drink or bite to eat.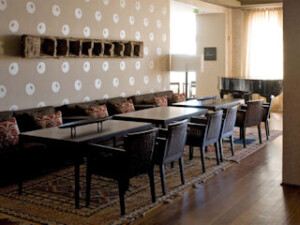 Raw Gastro bar is an elegant evening cocktail and champagne bay by Moët & Chandon. Enjoy original cocktails paired with eclectic bar snacks. Try the salmon tacos with garlic salsa verde cream, and oysters with pickled kritamo and oxymeli dressing or enjoy well-balanced sushi. The magical setting extends onto an adjacent outdoor terrace where you can enjoy the view of the lake and the garden as well as the sunsets.
Childcare
At Domes Lake Algarve, they strongly believe that holidays must leave children with both fun and educational memories. So, they have created programs that fit their developmental needs and at the same time connect them with the destination and its unique characteristics.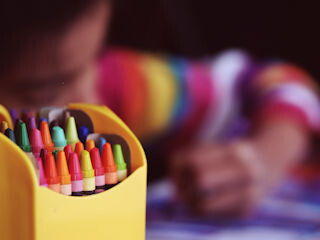 Kid's Club
Experienced personnel draw their inspiration from child-centered pedagogical models such as Montessori and Reggio pedagogy, have created thriving multilingual programs that meet UK Ofsted childcare standards, and are developed in a way that fits the holiday mood and multi-cultural groups of kids.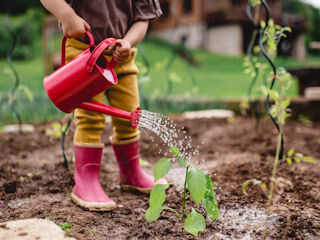 KiEPOS
Commited to nurturing eco-conscious youngsters, Domes Lake Resort introduces KiEPOS signature concept. Children will get the chance to plant their own greens, herbs and flowers during their stay, always under the guidance of experts. Having a hands-on, sensory experience will help illustrate big ideas like sustainability, eco-responsibility, and healthy eating in a fun way that is easier for young ones to appreciate.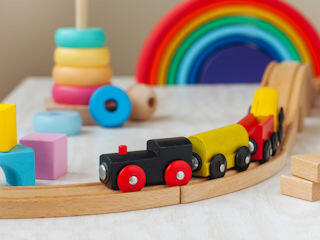 Crèche
Domes offers a crèche for children. €25 per session for children aged 2 and 3 years (or €40 for 2 sessions in one day), and €30 per session for children aged 4 months up to 2 years (or €50 for 2 sessions in one day).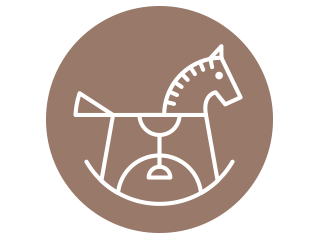 Babysitting
Babysitting is available at Domes Lake Algarve. The cost for up to 2 children is €15 per hour from 8am to 12am and €22 per hour from 12am to 8am. For up to 3 children the cost is €20 per hour from 8am to 12am and €27 per hour from 12am to 8am.
Valid for stays between 01Jun22-02Jul22, 30Aug22-31Oct22
For reservations confirmed by 30Jun22

Rate Code: 10%
Valid for stays between 03Jul22-29Aug22
For reservations confirmed by 30Jun22

Rate Code: 5%
5% Additional Booking Discount
Valid for stays between 01Jun22-31Oct22
For reservations confirmed by 30Jun22
Valid In : Haute Living Selection Types

Rate Code: 5%(2)
Rooms
Domes Lake Algarve has 192 rooms and suites to choose from.
Sorry, we couldn't find any reviews.