IKOS Andalusia, is the first luxury all-inclusive outside of Greece from the very successful Ikos Resorts. Located on Spain's Costa del Sol in the heart of Andalusia, this chic resort is close to the cosmopolitan centre of Marbella and the historic town of Estepona. 
This purpose-built resort in 21 acres of beautifully manicured gardens features the IKOS signature luxury all-inclusive concept (Infinite Lifestyle™). The contemporary suites and rooms enjoy private balconies, gardens and some come with private pools.
Service and dining are of a very high quality with eight à la carte options. On offer is Greek cuisine at Ouzo by Michelin-starred chef Lefteris Lazarou and Asian fusion dishes at Anaya. In addition, there is the buffet restaurant Flavors, which also has a specially designated adults area. Of special note is the very flexible 24-hour in-room dining , daily replenished mini-bar and continuous all-day beach and pool service. Also included is a selection of snacks and cocktails, internationally branded spirits and fine wines to choose from.
IKOS provides an adults-only pools and section on the beach, which offer a quiet and peaceful area to relax. Families will appreciate the childcare babysitting service (children over 4 years) on the beach with the first 30 minutes complimentary.
For those looking to unwind, can be pampered at the Anne Semonin spa which offers personalised treatments. The more energetic can enjoy the dedicated sports facility, mountain biking or water sports.  Also, there is exciting evening entertainment includes west-end style shows, beach parties and live music.
We highly recommend the Deluxe Collection suites which enjoy special privileges such as a dedicated Deluxe Personal Concierge service, select check-in and check-out, a special dinner by the sea and an exclusive beach and heated pool (including a dedicated children's pool) with unique snacks and cocktails.
IKOS Andalusia offers 9 swimming pools – 6 are heated (family pool, deluxe pool, beach pool, indoor spa pool & kids pool and splash pad), 3 are not heated (central pool, adult-only pool & scented pool).
For golf enthusiasts, there's a free "green fee" at the Los Naranjos Golf Club. In addition for a day out you can enjoy complimentary tickets to museums such as Pablo Picasso and the Pompidou Centre. Also enjoy a day behind the wheel of a brand new Tesla car all included part of the rate.
Facilities
Spa
Swimming Pool
Beach
Kid's Club
Indoor Pool
Adults Only Pool
Transfers
55 minutes by car from Malaga Airport
Food & Drink
Seven inspiring restaurants take you on a gastronomic journey across Europe and beyond. The fabulous flavours of our Michelin-starred menus go hand in hand with authentic local cuisine. There are seven bars.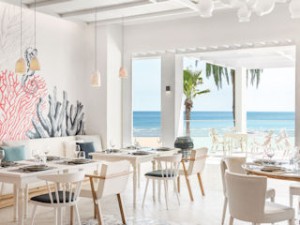 Experience contemporary Greek cooking at its very finest with this inspiring à la carte menu created by Michelin-starred chef, Lefteris Lazarou.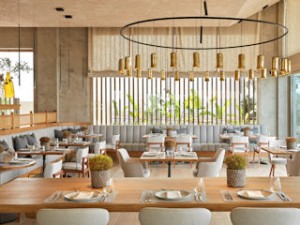 Perfectly prepared dishes created using the freshest seafood, choicest cuts of meat and hand-picked market produce, Fresco delivers on the creative genius of Michelin-starred chef, Ettore Botrini.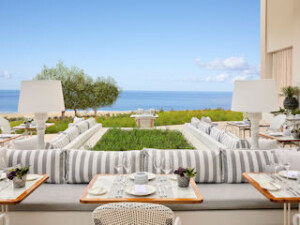 The awe-inspiring creations of Michelin-starred chef, Anthony Jehanno ensure his Provencal-inspired cuisine remains very much flavour of the season.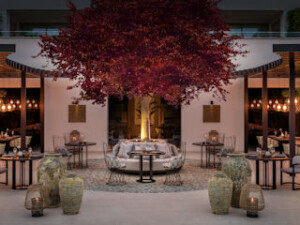 The inspiring à la carte creations of the renowned Chef Katsu bring you the vibrant aromas and flavours of Asia and the Orient.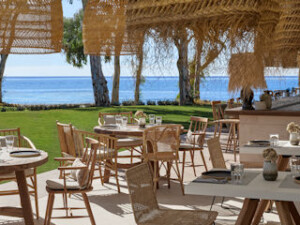 Treat yourself to this tempting all-day menu of classic international dishes in the chilled ambience of this beachfront getaway.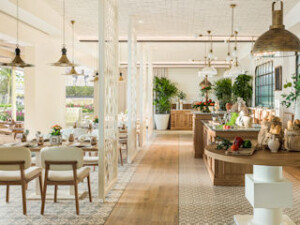 A feast of authentic Spanish dishes awaits you in the spacious, relaxed surroundings of Oliva, complemented by fabulous views over the pools and gardens.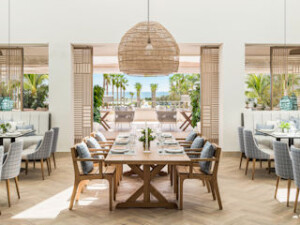 This ever-evolving Mediterranean buffet presents an amazing choice of delectable dishes complemented by an impressive selection of wines.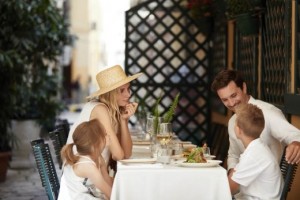 Andalusia enjoys a rich gastronomic tradition with influences from across the Mediterranean. Our popular Dine Out programme presents you with the opportunity to explore the local cuisine through visits to some of best local restaurants - all at no extra cost.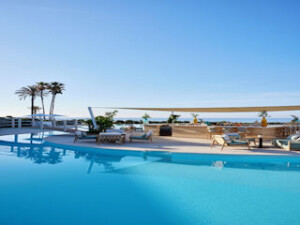 Enjoy a refreshing drink served in the relaxed sounds of the Pool Bar. It is the perfect place to take respite and enjoy premium drinks.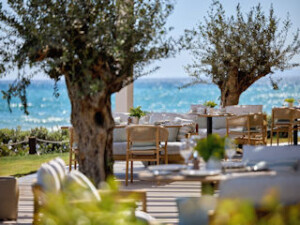 Enjoy Mediterranean dishes crafted with fresh ingredients and infused with Asian flavours in a sublime al fresco setting with sea views at Seasons. This à la carte dining experience features the finest seasonal produce and blends influences from both near and far.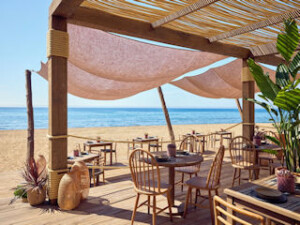 Savour authentic Spanish cuisine at Chiringuito, an elegant take on the beloved Spanish beach restaurants that dot the coast. From light bites to traditional tapas and seafood affairs, enjoy a selection of the best that these Mediterranean waters have to offer.
Childcare
IKOS Andalusia's carefully supervised clubs offer something for everyone, offering creative activities, learning, sports, games and all things fun. The Crèche, Heroes Club and Teen Club offer organised activities for those from four months to seventeen years – all carefully overseen by in-house fully qualified professionals.
IKOS Resorts childcare includes: services that follow UK OFSTED guidelines, caring staff with pre-season childcare training and First Aid, a multicultural team complete with DBS/police checks, English as the main spoken language with Greek, German, Russian and French, and babysitting services where minders are trained and the team have completed First Aid and pre-season training, with the Creche team qualified in Early Years Education.
*Please note: Operating dates and times are subject to change, additional charge may apply. Pre-bookings are advised as spaces are limited and very popular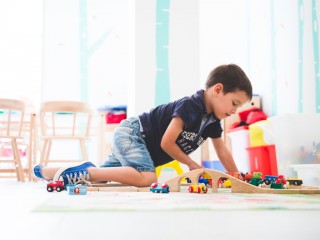 Heros Crèche
Operates for children aged 4months – 4 years. (Ratio: Ages 4–23 months: 1 adult: 3 children / Ages 2–3 years: 1 adult: 4 children).
10am – 1pm (morning session), 1pm–3pm (lunch session), 3pm – 6pm (afternoon session)*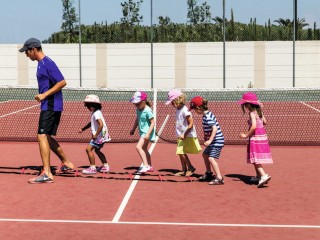 Heroes Kids Club
Operates for children aged 4 years – 12 years (Ratio: 1 adult: 8 children)
10am – 1pm (morning session), 1pm–3pm (lunch session), 3pm – 6pm (afternoon session)*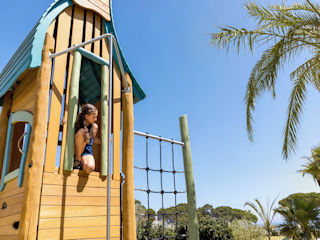 Heroes Village
Ages 4-12 years. Children can make friends and let off steam with various sports and enthralling activities, from face painting to theatrics.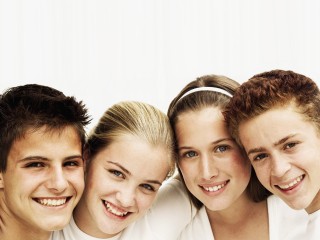 Just 4Teens
Operates for children aged 13 + (Ratio: 1 adult: 8 children)
Operates in High Season, 10am–1pm (morning session) and 3pm–6pm (afternoon session)*
10% Early Booking Discount
Valid for stays between 25Apr24-24May24, 02Jun24-21Jun24, 08Sep24-02Nov24
For reservations confirmed by 31Jan24
Minimum Stay : 05 Nights
N.B. 25% Pre-Payment is due to the hotel by 15Feb24

Rate Code: 10%
Rooms
Total of 411 contemporary rooms and suites take style, luxury and comfort to fabulous new levels.
The Ikos Deluxe Collection has been meticulously created for the most discerning guest. Sophisticated and elegant with subtle touches of luxury throughout, the Deluxe Collection offers guests striking suites with outstanding views and a wide range of privileges and services including the use of their own exclusive pool and reserved beach areas.
Fantastic hotel that caters for everyone.
Posted on: 26th July 2023
Fantastic hotel that caters for everyone. Our 3rd visit as a family and would happily return again. Service, facilities, food and drink are top quality. Definitely not just an all inclusive.
Stunning hotel
Posted on: 21st September 2022
Stunning hotel. Fantastic service. Superb food. Ikos have given Europe the 'Dubai' experience.
Great hotel, excellent service
Posted on: 15th September 2022
Great hotel, excellent service and food, brilliant all inclusive including the Tesla all electric car
Excellent facilities
Posted on: 15th September 2022
Excellent facilities with very high standards of service throughout the resort. The cuisine could be extended with separate menus for lunch and dinner
Meets the high standard of all Ikos hotels
Posted on: 15th September 2022
Meets the high standard of all Ikos hotels.
Beautiful hotel, unfortunately
Posted on: 15th September 2022
Beautiful hotel, unfortunately it wasn't all running smoothly so there were quite a number of issues and mistakes. The staff were lovely and clearly trying their best but overall the guest experience was really poor. Having said that, the pools, restaurants etc were great.
Staff in every Aspect were simply brilliant – so friendly and personable
Posted on: 19th August 2022
Staff in every Aspect were simply brilliant – so friendly and personable. Incredibly helpful – nothing too much trouble – The beach was a little disappointing, and unfortunately there was not the availability to change our restaurant bookings, that aside everything else was just perfect. Lots of cupboard space and plenty of hangers, and iron and ironing board in the room permanently – i know that sounds crazy but these little things make such a difference to the ease of your holiday. Denis was great at maintaining contact throughout our stay – he was brilliant.
Everything was perfect. 
Posted on: 11th July 2022
Thank you thank you! We've just had the best week everything was perfect.