This James Bond style über-contemporary resort rises out of the rocks all stunning glass walls and clean lines in a blindingly blue bay.
Slick, stylish rooms and villas at Daios Cove cling to the side of the steep cliffs around the private cove and beach, providing breath-taking sea views from wherever you look. All rooms feature the very latest technology and lavish, marble-lined bathrooms. 2020 saw a complete re-design of the Ocean level with a new layout and an enhanced dining experience in the award-winning Ocean restaurant, a new Poolside lounge and the introduction of an adults-only swimming pool.
Villas and suites are really special and include additional benefits such as Premium All-Inclusive – á la carte meals with a wide range of quality wine, cocktails, daily replenished mini-bar with wine and soft drinks and 24-hour room service. Special touches such as unlimited ice-cream and healthy drinks at the beach and pool bar for children and dedicated concierge and breakfast in the exclusive Ocean Restaurant. New this year are the Deluxe Junior Suite with Individual Pool (42m²) which enjoy complimentary Premium All-Inclusive but with breakfast in Pangea restaurant.
The private sandy beach also has a choice of excellent water sports centre including paddle boarding, canoeing and scuba diving one of the best on the island of Crete. There are plenty of activities to keep you busy such as including paddle boarding, canoeing, and scuba diving, or the option to hire a private catamaran for the day. To help you get around a funicular lift glides up and down the centre of the resort.
Restaurants include food by Alain Ducasse Conseil in Ocean, an open-air Beach House built into a nearby cove, a traditional Greek taverna and Pangea, the main buffet restaurant.
In the evenings there's a cool programme (occasional) of DJ nights, live events and traditional Mediterranean and Cretan music under the stars. Hip Athens-based cocktail masters, the Clumsies (6th in the world's 50 best in 2018), man the bars and their potions in a glass (created exclusively for Daios) are out-of-this-world. Please note that the DJ nights and live events are seasonal and are not available each night.
The 2500m² spa in partnership with GOCO spa, leaders in their field, is state-of-the-art. It features an indoor pool with floor to ceiling windows, two exclusive spa suites, a Finnish sauna, a cutting-edge gym and a fitness studio.
Children will be taken care of in the comprehensive crèche and Kids' Club.
Facilities
Spa
Swimming Pool
Gym
Room Service
Water Sports
Interconnecting Rooms
Evening Entertainment
Babysitting Service
Kid's Club
Transfers
Daios Cove is 50 minutes by car from Heraklion Airport.
Food & Drink
Daios Coves has five restaurants and three bars (some seasonal) serving a tasty mix of Greek cuisine, international dishes and snacks. Private candlelit dinners can also be arranged in rooms, villas or under the stars.
A Greek à la carte venue overlooking the cove which has a special ambience, particularly at night. Taverna serves superb local specialties with a selection of Greek and international wines. Fish is a must-taste dish here with a fresh catch arriving every day by kaiki boat, destined for your plate.
At night, the cool, chic and contemporary Crystal Box shakes a mean cocktail with chill-out music. As its name suggests, the Crystal Box features vast windows which present spectacular views across the bay. A drink in the open-air, glass-walled Crystal Box bar is unmissable.
Childcare
Daios Cove has a range of services and facilities to keep adults and children happy during your stay.
Facilities include: Special children's menus, 24 hour medical care, High chairs at all restaurants, Well-equipped with toys for indoor and outdoor activities, Toys and equipment comply with European safety standards, Kids' friendly beach, Babysitting is also available on request (reservation required).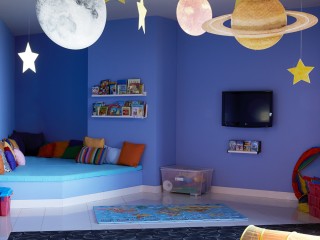 Crèche
Available to children aged four months - four years and managed by qualified nursery staff according to the UK standards and regulation.
Includes special children's menus, baby listening, bottle warmer/steriliser, kettle, baby bath/changer, high chair, stroller, toilet seat, baby potty, food set, stool for the wash basin, pool fence, stair gate, children's welcome gift. Well-equipped with toys for indoor and outdoor play.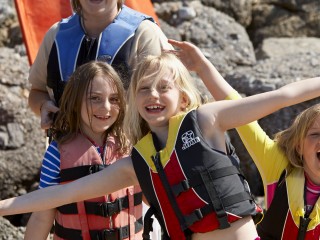 Children's Club
Available for ages four to 11-year-olds,
Facilities include:
- Children outdoor playground
- Pool games in hotel's children's pool
- Programme of activities inside and outside.
Valid for stays between 28Jun22-05Nov22
For reservations confirmed by 25Jul22
Valid In : All Rooms & Suites (exc The Mansion)
Minimum Stay : 05 Nights
N.B. 100% Pre-Paymentis due to the hotel by 27Jul22

Rate Code: 15%
Rooms
Daios Cove has 261 rooms and suites, and an additional 39 villas to choose from.
Couldn't fault anything.
Date stayed: October 2019
Posted on: 5th November 2019
Beautiful hotel in a stunning location. Couldn't fault anything.
Premium all inclusive package was extremely good.
Date stayed: October 2019
Posted on: 24th October 2019
The accommodation, food and service at this hotel were excellent. We were up-graded on arrival to a one bedroom villa with incredible views of the sea. The premium all inclusive package was extremely good. There was very little that was excluded. The only disappointment was how closely packed the sun loungers were both around the pool and on the beach. Overall a lovely hotel with friendly, helpful staff.
Lovely and luxurious…
Date stayed: October 2019
Posted on: 15th October 2019
The hotel was lovely and had a luxurious feel. It was overall a great experience but would have been even better if there had been something to do in the evening as it was very quiet – not always a bad thing but maybe one or two nights entertainment would have been nice.
Facilities were excellent
Posted on: 20th September 2019
Really nice place and the facilities were excellent
Perfect holiday…
Posted on: 20th September 2019
Such a perfect holiday. Service was excellent. Dine around programme literally changed our holiday. Absolutely everything included it was top quality. Amazing rooms and beautiful resort.
Everything we were looking for and more…
Posted on: 18th September 2019
Our family had a fabulous stay at Daios Cove. The resort was everything we were looking for and more for a relaxing break. Accommodation, restaurants, the beach, the pool were all of the high standards we would expect from a luxury resort.
Even though we were there at almost peak season it never felt crowded.
The service we received both from Travelbeam and at Daios Cove was absolutely wonderful. The kids club was good too, given that they had to be aware of the kids not getting too hot outside.
Wonderful food.
I honestly can't think of anything bad to say. Oh, the upper funicular broke down a few times but that was fine – we'd just walk or use the golf buggy service.
It was all absolutely fantastic, thank you!