Set on its own beach, Al Naseem is an authentic recreation of ancient Arabia. This dramatic resort features lush gardens, a superb 2km stretch of private unspoiled beach and meandering waterways. Additionally, traditional boats are used for transportation of guests.

The Madinat Jumeirah Resort boasts five accommodations, including three grand hotels, two complexes of summer houses and royal villas. The luxurious Jumeirah Al Naseem hotel has a fresh, contemporary design. There are also 29 very exclusive summer houses to choose from at the Jumeirah Dar Al Masyaf. For those looking for a more regal experience, the seven Jumeirah Malakiya Villas are spacious, and offer a 24-hour butler service.
Al Naseem (which translates into 'sea breeze') certainly offers a subtler take on Arabian design with modern interiors. There's a large choice of superb accommodation with a recurring theme of merging outdoor and indoor living spaces.
Within Madinat Jumeirah there is a huge choice of facilities available including an excellent Kid's Club. Also complimentary access to the Wild Wadi Waterpark, golf and the award-winning Talise spa.
If you're looking to take advantage of tax-free shopping during your holiday in Dubai, the resort has a traditional souk with 80 boutique shops and the Mall of the Emirates is less than five minutes by car.
Of an evening, you can enjoy the on-site Madinat Theatre, replete with toe-tapping musicals, side-splitting stand-up comedy and breath-taking ballet. The resort also boasts more than 50 first-class restaurants, bars and lounges, and you can even dine in adjacent Burj Al Arab or Jumeirah Beach Hotel. If you're feeling energetic, you can enjoy the health club which features a fully equipped gym, 25m indoor lap pool and squash courts or head to the beach to try the resort's water sports, including windsurfing, sailing and scuba diving (extra cost). The PBI Tennis Centre offers five floodlit hard courts and a variety of tennis programmes for adults and children.
Al Naseem, Madinat Jumeirah: 387 rooms and 43 suites 
Facilities
Spa
Swimming Pool
Gym
Room Service
Water Sports
Evening Entertainment
Beach
Kid's Club
Babysitting Service
Transfers
Al Naseem, Madinat Jumeirah, is 30 minutes from Dubai International Airport.
Food & Drink
Al Naseem, Madinat Jumeirah has nine restaurants to choose from, in addition to the 40 restaurants and bars in Madinat Jumeirah and a further 20 other restaurants at nearby sister Jumeirah hotels.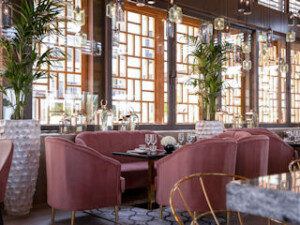 Located on the rooftop of The Palmery. A refreshing dining experience in Dubai serving delicate Japanese-Peruvian Nikkei cuisine, shaped by chef Crisian Goya.
Dinner: Daily, 18:00 to 23:00
Lazy Lunch: Friday, 12:30 to 15:30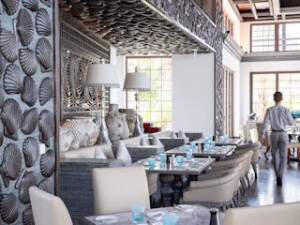 Set on the beach front next to the pool area at Al Naseem is the Mediterranean seafood restaurant. Enjoy Mediterranean classics with subtle hints of Arabic flavours whilst admiring the Burj Al Arab lights and spectacular sunsets.
Breakfast - 08:00 to 11:00
Lunch - Noon to 15:30
Dinner - 18:30 to 23:30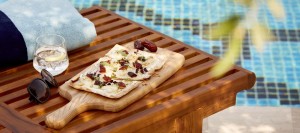 Offering healthy pool snacks from tempting flatbreads and pizza frittas to salads and superfoods.
All Day - 09:00 to 20:00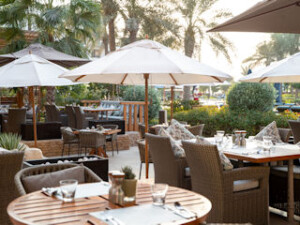 Celebrating healthy eating and fresh produce, this restaurant offers a combination of buffet and served family-style dishes.
Breakfast - 06:30 to 11:30
Lunch - 12:30 to 15:30
Dinner - 19:00 to 23:30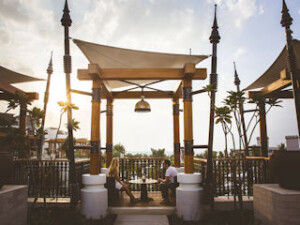 Located high up next to the adults-only pool at Al Naseem is Sugarmash bringing together cocktails and dishes inspired by the Caribbean and Polynesian islands. The bar's name is a reference to the pulping process of sugarcane in making rum - the main ingredient of traditional tiki cocktails.
All Day - 09:00 to 20:00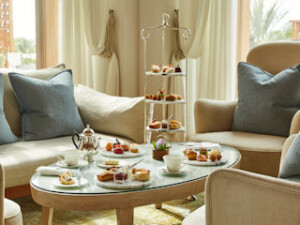 The Arabic name translated to 'amazing views' and is a tribute to the stunning vista of Burj Al Arab and the Arabian Gulf. Discover local Emiratis` favourite drinks.
All Day – 24 hours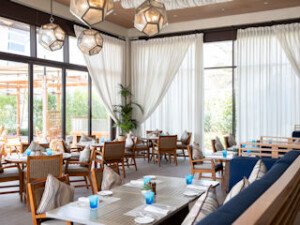 Overlooking the shimmering waters of the Arabian Gulf guests can soak up the sun and enjoy the international cusine at the beach side restaurant.
All Day - 08:00 to 23:30 (dinner served from 19:00)
Childcare
Children are welcome at Al Naseem, Madinat Jumeirah in Dubai, and babysitting is available upon request.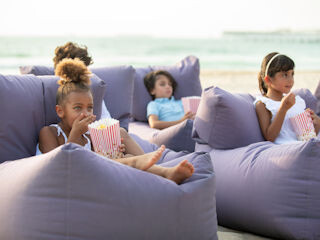 Sinbad's Kids Club
Whether it's splashing around, face painting, playing sports, watching movies or doing crafts, your kids will have the time of their lives at Sinbad's Kids Club. With over 1,000 square metres of play areas and pools, it really is a dream world for children.
Open daily - 08:00 to 19:00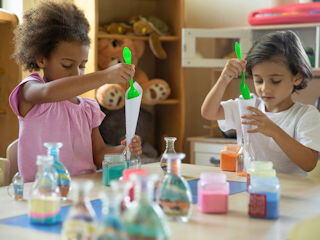 KIDS at Jumeirah Al Naseem
Located in Madinat Jumeirah's newest hotel, KiDS invites the little ones to make the most of their holidays by taking part in lots of fun planned games, activities and crafts. The spacious outdoor playground features splash pad, swing sets and a jungle gym to keep the youngsters happy and safely entertained.
Open daily - 08:00 to 20:00
Sorry, there are no offers available for this hotel at the moment
Rooms
There are 387 rooms and 43 suites to choose from at the Al Naseem, Madinat Jumeirah.
Really beautiful resort with great 5* facilities…
Really beautiful resort with great 5* facilities. Smooth and professional transfers. Would love to return again this time next year.
My husband and I together with my daughter and her partner stayed at the Anassa…
Date stayed: September 2015
Posted on: 15th October 2015
My husband and I together with my daughter and her partner stayed at the Anassa for a week and overall it surpassed previous 5* hotel stays:
The staff are excellent and their customer care could not be faulted, the rooms and views fabulous and the cleanliness could not have been improved.
We attended a wine tasting evening held in the hotel by the very personable and knowledgeable Taki (? )Would recommend!
We were a little perturbed on checking our rooms on arrival that there were no complimentary tea/coffee making facilities and when requesting this to be told there was a daily charge! However, after discussion we were provided with a kettle etc. although the cups and tea bag replenishment was a little hit and miss. A minor point in the whole experience but none the less just a niggle which could so easily have been avoided. After all we English do enjoy our cuppa tea to be readily available.