Thai architecture in an Arabian setting meets child friendly facilities at this sophisticated hotel. Anantara Dubai The Palm Resort And Spa is a stylish resort located on the eastern crescent of the iconic Palm Jumeirah; which is an archipelago of islands that connect to the mainland.
Anantara The Palm is clustered around meandering lagoon pools and a beautiful beach and is ideally located near the Dubai Marina, Mall of the Emirates and Aquaventure Water Park. In addition, some of the very luxurious villa accommodations reside over water or with direct beach access. The impressive villas are the only over water villas in the UAE.
Anantara Dubai dining includes a variety of fusion cuisines at the resort's restaurants, including Asian, Mediterranean. The resorts signature venue Mekong offers guests exquisite Vietnamese cuisine. You can also participate in Asian cooking lessons at the cooking school. These classes are available on the terrace of Mekong for couples or the whole family.
The private 400m beach with golden sands offers an action-packed sports centre with many water sports on offer such as water-skiing, kayaking, and windsurfing. There are three beautiful turquoise swimming pools to choose from and an array of sports. If you are into tennis, play on the floodlit courts or enjoy some lessons with expert teachers.
The very relaxing Anantara spa, is an Asian-inspired sanctuary with rejuvenating Arabian, Thai and Moroccan treatments. The spa also offers Turkish Hammam and excellent state-of-the-art facilities. In addition, there's a Kids' Club and Teen Club with a whole host of exciting activities tailored to age.
Anantara The Palm: 260 rooms, 33 villas and 220 apartments
Facilities
Spa
Swimming Pool
Gym
Room Service
Water Sports
Beach
Games Room
Kid's Club
Transfers
Anantara Dubai The Palm Resort And Spa is 45 minutes by car from Dubai International Airport.
Food & Drink
Anantara Dubai The Palm Resort And Spa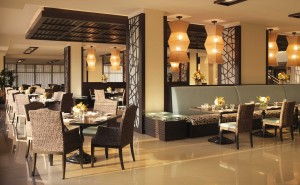 International cuisine in a beautiful position by the infinity pool with lovely coastal views. The restaurant has live cooking stations, preparing delicious delicacies.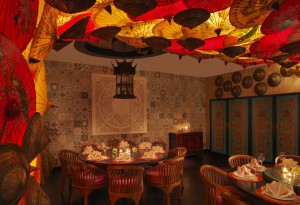 Indulge in authentic eastern flavours at Mekong restaurant, with Thai, Vietnamese and chinese culinary in a stylish oriental setting.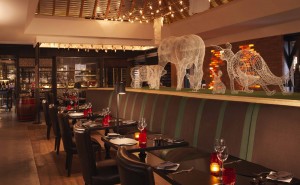 Bushman's Restaurant & Bar
The rustic style Bushman's Restaurant & Bar serves succulent cuts of prime meat and fresh seafood.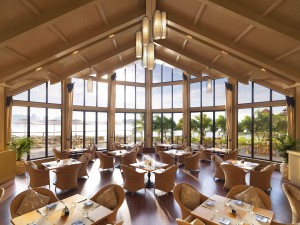 The Beach House provides a relaxed beach side dining spot serving Mediterranean cuisine, with amazing views of the Dubai coastline.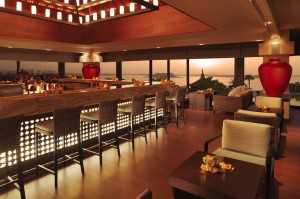 The Lotus Lounge has a lovely selection of teas, cakes and pastries during the day. In the evening the lounge has live music and caters for cigar connoisseurs.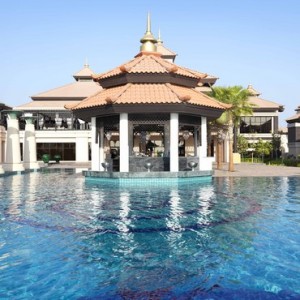 The Mia Bar serves drinks and snacks, located by the poolside with a swim up bar.
Childcare
Children are welcome at Anantara Dubai The Palm Resort And Spa, and there are a variety of clubs and facilities to keep them entertained.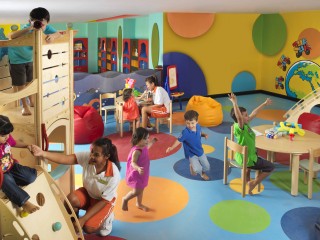 Tuk Tuk Kids' Club
Tuk Tuk kids club offers a world of creativity with activities such as painting, colouring, sand castle building and kayak relays. The club has a games room, television, play station and a great selection of toys.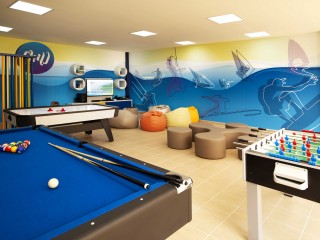 Chill Teens Club
Chill Teens Club (age 4 - 17 years) provides the perfect relaxed environment for teenagers to socialise. There are lots of activities on offer including foosball, air hockey, billiards, PlayStation and themed nights.
Sorry, there are no offers available for this hotel at the moment
Rooms
Anantara Dubai The Palm Resort And Spa has 260 rooms, 33 villas and 220 apartments to choose from.
Each room comes with; mini bar, safe, tea making facilities, Nespresso machine, bathtub and separate rain shower and 42" LED TV.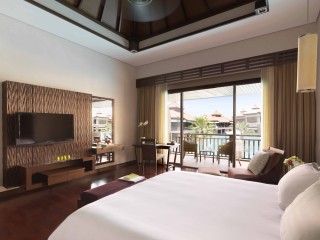 Premier Lagoon View Room
The Premier Lagoon View Rooms (47m²) have lovely views of the lagoon pools and landscaped gardens.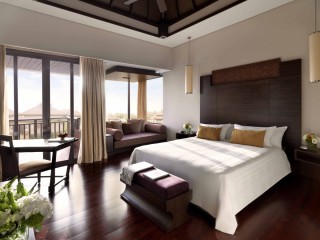 Deluxe Lagoon View Room
Deluxe Lagoon View Rooms (52m²) are set on the second floor with delightful surroundings of the lush landscaped gardens.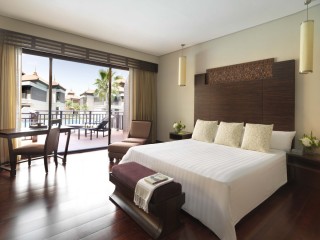 Premier Lagoon Access Room
With access to the surrounding Lagoon Pool, these rooms offer 47m² of luxurious comfort.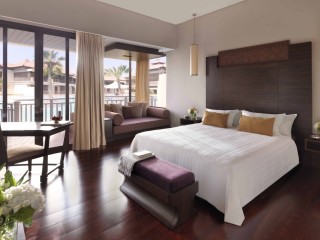 Deluxe Lagoon Access Room
The spacious (57m²) Deluxe Lagoon Access Rooms have access to the surrounding Lagoon Pool.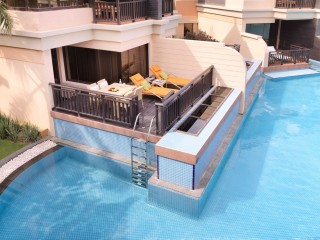 Deluxe Family Lagoon Access Room
Set over two Levels the Deluxe Lagoon Access Rooms offer a great family option. These spacious rooms (65m²) feature a king bed on the ground floor and twin beds downstairs with stunning views of the meandering lagoons.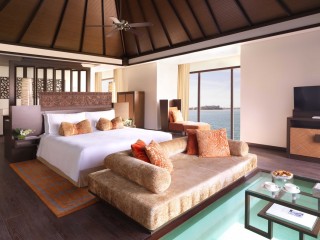 One Bedroom Over Water Villa
One Bedroom Over Water Villas offer the epitome of luxury with a very comfortable 106m² positioned over the serene waters of the Arabian Gulf.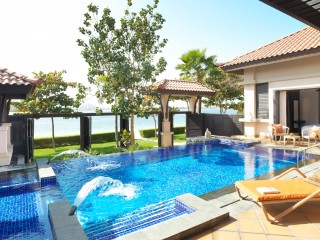 Anantara Two Bedroom Pool Villa
The Anantara Two Bedroom Pool Villas (206m) are situated beautifully right by the shoreline with direct access to a pristine beach. The villa comes with a private pool, lounge, dining room and kitchenette.
We had a lovely family holiday
Date stayed: December 2019
Posted on: 21st January 2019
We had a lovely family holiday. The rooms were clean and bright, the beds comfy. The breakfast was delicious.