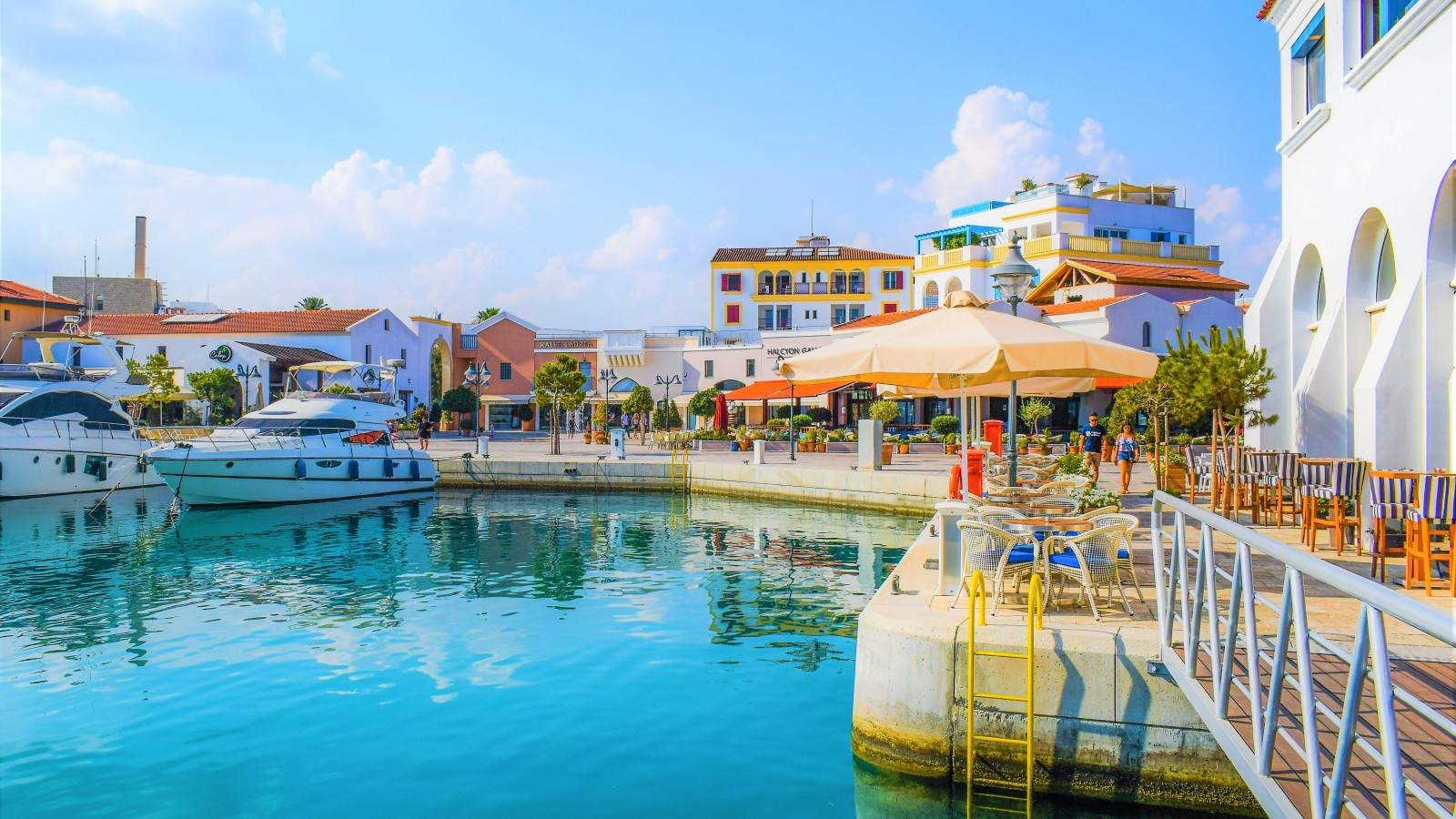 Limassol
Expansive sandy beaches and warm, caerulean blue waters define the beautiful edge of Cyprus's south coast, while Limassol's sprawling hinterlands reveal Byzantine churches, curious cobblestone villages and enchanting waterfalls.
A Little More About Limassol
Lapped by the Akrotiri Bay, the luxurious resorts on Limassol's flawless shoreline are perfect for unwinding and enjoying the year-round Mediterranean sunshine in one of the southernmost parts of Europe. The meandering pace of the charming coastal towns, stylish marinas and pristine beaches are met with, energetic bars, a vibrant nightlife and a colourful annual carnival that is acclaimed the world over.
Explore the region
Much like the rest of Cyprus, the Limassol region has an abundance of historical sites and archaeological ruins. Amathus, an ancient kingdom dating back to 1100BC, is an UNESCO World Heritage Site and is nestled in the centre of the region's coastal path. Also referred to as 'Ancient Amathunta', the site is a veritable treasure trove of archaeological heirlooms and historical gems.
Heading inland, the spectacular Troodos Mountains range is home to the highest summit in Cyprus – Mount Olympus. Shirking Cyprus's reputation for year-round sunshine, the peaks play host to four ski slopes that are packed with powdery white snow between December and March and just an hour's drive from Limassol.
The capital of Cyprus is Nicosia and is if you're staying in Limassol you are fortunate enough to be just a day jaunt from the island's largest city. Referred to locally as 'Lefkosia', here you can explore the rich history of the capital through its museums, Venetian Walls and the Ledra Street Barricade, which is now one of the island's busiest shopping streets.
A taste of Limassol
The region's namesake town has an impressive 'Old City' that is set around a picturesque harbour. Lit with watercolour hues, the marina and its surrounding cobbled streets are dotted with quaint seafood restaurants where you can enjoy the day's fresh catch.
For bites that are more quintessentially Cypriot, head to the traditional eateries in Pissouri Bay and try mouth-watering meze consisting of grilled halloumi cheese, flavourful sheftalia (traditional sausage) and succulent slow-roasted lamb kleftiko.
Whichever way you choose to spend your down time, the diverse range of activities, sites and landscapes in the stunning Limassol region are near-guaranteed to cater to your ever whim.
Weather
The island's Mediterranean climate of hot, dry summers are ideal for beach lovers and mild winters are perfect for exploration. Cyprus also enjoys warmer, sunny spring and autumn weather making it an appealing off-season destination.

Temperatures (°C)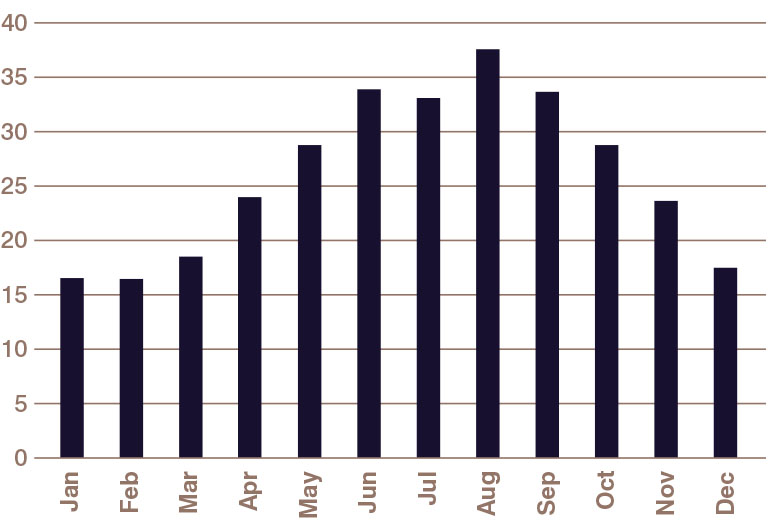 Flight Information
Approximately 4 hours 30 minutes to Paphos Airport and Larnaca Airport (direct from London, Manchester, Birmingham and most other regional UK airports).
Currency
€Euro
Language
Greek, although English is widely spoken
Time Difference
GMT +2 hours
Top Luxury Hotels in Limassol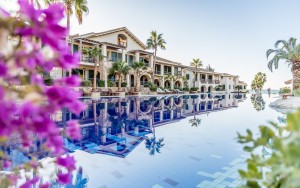 Beach
Family Friendly
Water Sports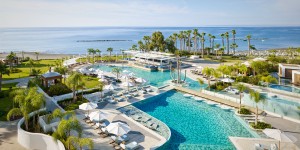 Family Friendly
Spa
Beachfront