Located on the sheltered north-west coast, six-star Royal Palm is a truly unique and tranquil resort. If other places on the island attract the pop stars, princes and playboys, it is the kings that go to Royal Palm.
Many of the guests at this Mauritius hotel do not leave their rooms and you will see staff are busy day and night ferrying food and drinks to the most discerning of guests. Also at The Royal Palm, the staff outnumber guests three to one, and it shows in every aspect with top level service.
Royal Palm's recent upgrade involved refurbishing the common areas and suites. Many of the huge beachfront suites enjoy direct access onto the endless stretch of pure white sand. Each room has had a professional designer touch and is full of superb furniture and original art. The Garden Suites are absolutely stunning and families are welcome. They offer two bedrooms and a sea facing terrace on the ground floor as well. Furthermore, each day you will enjoy fresh exotic fruits from your personal valet. Also you will find that whatever fruit you eat, the next day there is double as housekeeping note your preference!
The Clarins Spa is excellent with highly trained therapists on hand to help relax and rejuvenate you. Additionally, there are three swimming pools (including a 25-metre lap pool) to choose from and an array of services. All water sports from the boathouse are complimentary including the water skiing which is amazing here. There is much to keep you entertainment during your stay, with a long list of activities on offer. As the hotel is located close to lively Grande Baie, you can take trips out sightseeing and to the local markets.
Food is simply divine here with amazing gourmet meals served with white tablecloths, finest of china and impeccably trained waiters. The internationally awarded Chef, Michel de Matteis at La Goelette, is not to be missed. As well as the intimate setting of the Italian restaurant named La Brezza.
Facilities
Spa
Swimming Pool
Gym
Kid's Club
Beach
Babysitting Service
Transfers
The Royal Palm, Beachcomber Luxury is 70 minutes by car from Sir Seewoosagur Ramgoolam International Airport.
Food & Drink
There are three restaurants and two bars to enjoy at the Royal Palm, Beachcomber Luxury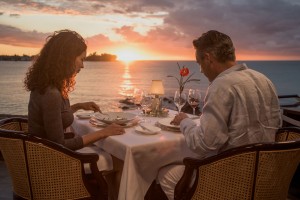 The hotel`s main restaurant is an elegant venue offering a superb varied menu featuring both creative dishes and gastronomic classics with a twist. First class service, walk-in wine cellar and spectacular ocean views combine to create a special dining experience.
Breakfast - 07:30 to 10:30
Dinner - 19:30 to 22:30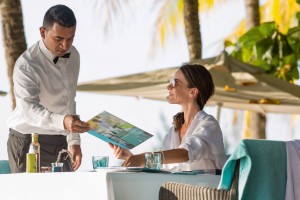 With a unique setting overlooking the hotel`s spectacular beach, Le Bar Plage is a romantic beachfront restaurant offering an eclectic mix of international and local favourites. The restaurant also has an elegant bar.
Lunch - 12:30 to 17:00
Bar - 10:00 to 17:00
Run by Alessandro Morino, this Italian Trattoria is a few yards from the lagoon; using quality ingredients from Mauritius and Italy guests can look forward to truly authentic Italian cuisine.
Dinner - 19:30 to 22:30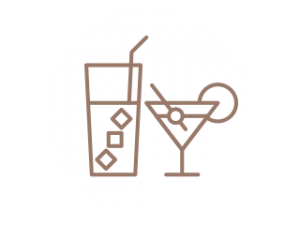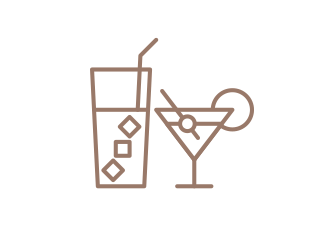 The hotel's main bar boasts elegance and gentility; located at the heart of the hotel, it is fitted with stylish and comfortable furniture. Guests enjoy commanding views of the beach and sea below. Live entertainment at night.
Dinner - 10:00 to late
Childcare
There are numerous facilities available including: PlayStation 3, Wii, tennis, windsurfing, water-skiing, glass-bottom boat trips etc. Furthermore, activities are arranged such as: cooking classes, crafts, spa at the mini-club, dress up, face painting.
Babysitting is also available on request (24 hours advance notice is required).
Sorry, there are no offers available for this hotel at the moment
Rooms
Choose from one of 69 ocean-facing suites at the Royal Palm, Beachcomber Luxury.
Sorry, we couldn't find any reviews.