Sheltered at the foot of rugged, majestic LUX* Le Morne, this deluxe boutique hotel has just been completely renovated with every room refreshed an all the restaurants, bars and lobby updated. Situated on the wilder UNESCO-protected south-west side of the island, it is fringed by miles of sandy beaches and sparkling lagoon waters and known for its spectacular sunsets.
Chalet-style accommodations are dotted around tropical gardens and feature beautiful white-themed décor with richly polished wooden floors and enormous beds you can get lost in. Some rooms feature whirlpools or gorgeous outdoor rain showers.
The LUX* chain has real vision and always surprises you with imaginative special touches such as a trendy pop-up Cinema Paradiso which can be found on the beach, complete with popcorn and lounge cushions under the night sky. LUX* Le Morne also boasts its own brand of water as well as its signature coffee roasted on the island. New for this year is the Maison LUX* concept, a cafe bar with expert barista/bartenders on hand to provide delicious bespoke coffees and pastries for example all day and exquisite cocktails at night. There's also Phone Home using the iconic red phone box for free international calls to all landlines, its own brand ICI ice cream stall plus a secret honesty bar that is there one day and gone the next.
There is plenty to keep you entertained in this stunning Mauritian retreat, with five pools and a serene spa. The hotel has a focus on healthy wellbeing which can be seen in restaurants such as East with its light Thai cuisine, the Beach which serves wholesome Mediterranean, whilst the Kitchen (buffet) offers freshly-caught fish and herbs from the hotel's own garden. If you choose to go for the All-Inclusive it is a good value option. Programmes of entertainment and games are arranged for the whole family or couples throughout the week with different themed cultural events and nights.
For a truly memorable day in Mauritius, take to the water to have a close encounter with dolphins in their natural habitat. Nearby, the wave-riding spot at One Eye is known to surfers and kite surfers worldwide; further inland, an excursion to the Black River Gorges National Park will astound with its tropical flora and fauna.
Facilities
Babysitting Service
Beach
Children's Club
Games Room
Golf nearby
Gym
Heated pool
Interconnecting Rooms
Kayaks
Laundry Service
Room Service
Scuba diving
Spa
Swimming Pools
Tennis
Water Sports
Transfers
LUX* Le Morne is 60 minutes by car from Sir Seewoosagur Ramgoolam International Airport.
Food & Drink
There are three restaurants, two bars and a beach cafe to choose from at LUX* Le Morne.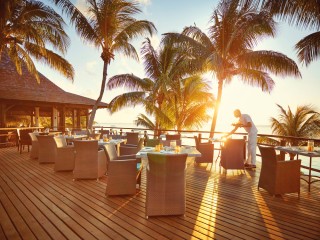 The Kitchen
The Kitchen is LUX* Le Morne's central restaurant, offering culinary creations designed to delight and inspire. Watch the chefs at work through our open plan kitchens, feast on a lavishly prepared fresh buffet breakfast and join us for a sumptuous dinner complete with authentic local island entertainment.
Breakfast - 07:00 to 10:30
Lunch - 12:00 to 15:00
Dinner - 19:00 to 22:30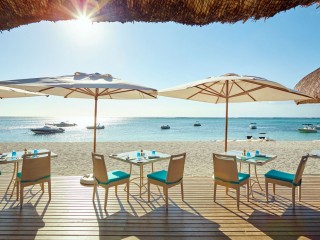 The Beach
Inspired by the subtle yet satisfying flavours of Mediterranean cuisine, The Beach offers a mouth-watering menu infused with Italian ingredients bursting with flavour. Located right on the beach, this light-hearted, healthy restaurant offers simple yet inspired dishes for lunch and dinner. Don't forget to try our famous pizza offering only the freshest and tastiest ingredients.
Lunch - 12:00 to 15:00
Dinner - 19:00 to 22:30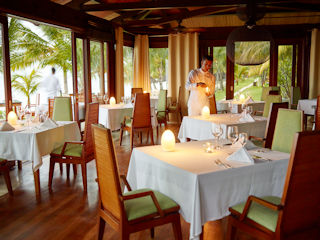 EAST
Savour a taste of Thailand as you gaze out over the beautiful lagoon. Sumptuous coconut milk curries with zesty lemongrass provide the perfect balance of flavours in this simple yet sophisticated setting. Our signature restaurant East is excluded from all meal plans, however, a discount of MUR 800 will be applied on the food bill per person per meal.
Dinner - 19:00 to 22:00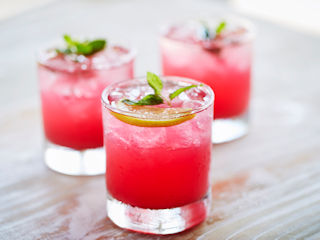 The Bar
Enjoy a delicious island-inspired snack or light meal under a shady veranda at The Bar. Lively background music transforms The Bar into a vibrant cocktail lounge at night.
All day - 10:00 to midnight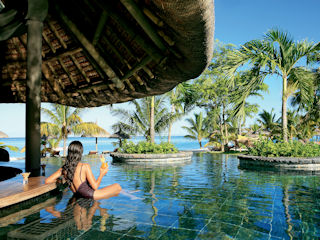 ILOT and Oasis
Enjoy a taste of island life without even having to get out of the water. Swim up to the bar for a refreshing cocktail, freshly squeezed fruit juice or tasty snack at the leisurely Ilot and Oasis.
All day - 11:00 to 18:00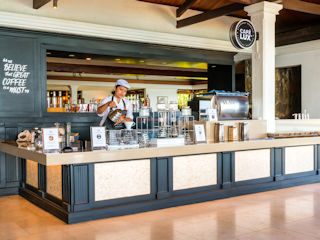 Café LUX*
Excellent coffee is a must, not a luxury; that's why you'll find a Café LUX* at the heart of LUX* Le Morne. Café LUX* has revolutionised the world of hotel coffee, and our commitment remains clear: to offer our guests the finest barista-made coffee, day or night. Great coffee begins with freshly ground beans, so we roast our own in our on-site roasting rooms, which can be explored on our aromatic behind-the-scenes tour. Our specialist baristas keep up with all the latest trends and techniques – including Cold Press, Pour Overs and Nitro coffee. Bespoke 'pod' machines and a variety of Café LUX* blends allow guests to enjoy an aromatic cup in their room, and even at home.
All day - 09:00 to midnight
Childcare
Children are welcome at LUX* Le Morne, and there is a babysitting service available upon request.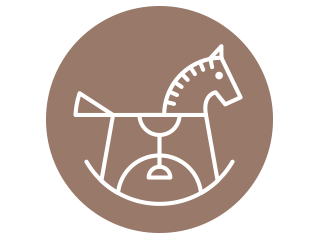 PLAY
PLAY offers children an opportunity to explore the many wonders and delights of island living. Supervised by a highly trained and enthusiastic team, kids are exposed to the nature and culture of the island's incredible surrounds, as well as a range of high-energy sports and outdoor activities. Activities include: mosaics, painting, games, crab hunting, face painting etc.
Open 09:00 to 17:00 and 17:30 to 22:00
Ages three to 11 years old.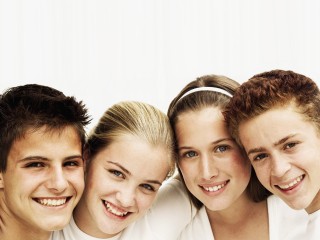 STUDIO 17
Run by trained staff, STUDIO 17 offers younger guests a chance to get together, explore the island or just hang out. Teens can make the most of their island holiday with lots of activities including table tennis and language classes, beach sports activities, beach BBQs, and exciting adventure trips around the island.
Open 09:00 to 22:00
Ages 12-17 years olds.
10% Off Children's Room
Valid for stays between 06Jan21-05Jan22
Rate Code: 2NDRM(1)
Rooms
LUX* Le Morne has 149 rooms and suites to choose from.
Sorry, we couldn't find any reviews.