Owned by Sir Richard Branson, Kasbah Tamadot is less than hour's drive from Marrakech. The resort is framed against the stunning backdrop of the snow-capped Atlas Mountains. This stunning resort leaves guests with unforgettable memories. 
This boutique property is characterised by quaint private areas, rose petal filled fountains and a chilled-out ambience that seeps into your skin within minutes of arriving. Local Berber staff are employed from the surrounding villages, giving you a sense of a traditional home in Morocco, rather than a hotel. Amongst the pretty vegetable garden, each suite sports the latest technology and additionally five have a  jacuzzi on the terrace. With traditional Moroccan furnishings and stunning antiques from around the world, the rooms present stunning décor and phenomenal views. Moreover, the luxurious Berber tents soak up the views of the Atlas Mountains and the valley.
If the weather is right, dine al fresco next to the beautiful infinity pool bar, on the rooftop terrace underneath the stars, or somewhere private just for two. The Kanoun Restaurant is the main restaurant at Kasbah Tamadot and serves delicious local and international cuisine. Furthermore, the à la carte menu is always available, but the resort also serves traditional Berber feasts family style as well as multiple course tasting menus with Moroccan and international themes.
If you want to relax there's the fabulous Asounfou spa with massages, traditional Moroccan Hammam and more. For the more active, there are tennis courts and a gym with panoramic views of the Atlas Mountains. Additionally, there is a gym heated indoor and outdoor pools, yoga and more.  Activities for children include treasure hunts, Moroccan cooking classes, pool parties and donkey and carriage rides.
Facilities
Spa
Gym
Room Service
Interconnecting Rooms
Indoor Pool
Swimming Pool
Transfers
Kasbah Tamadot is 45 minutes by car from Marrakech Airport.
Food & Drink
Kasbah Tamadot has a restaurant and two bars to enjoy during your stay.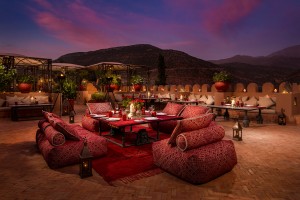 This is the main restaurant and the menu is a mix of Moroccan and European dishes lovingly prepared by a South African Chef Jean.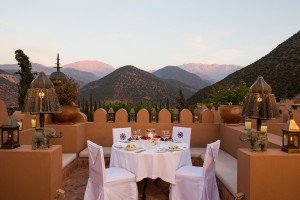 Open 11:00 - 18:00 (weather permitting).
You can also arrange to have dinner on the rooftop terrace under the stars.
Childcare
At Kasbah Tamadot, the activities for children are uniquely tailored because the property is small and intimate.
Here some ideas of what you might expect:
Get acquainted with our resident mules, Peppermint, Peanut and Paprika then go for a ride around the property and the nearby village. Our mules are always happy to show the kids around. They also have two camels, Pickle and Pumpkin and three donkeys – Pudding, Plum and Peaches.
Go on a Moroccan treasure hunt, learn how to make delicious Moroccan dishes and take home the recipes.
Splash around with a pool party in the indoor pool or the outdoor infinity pool – inflatable toys provided. Play some games in the lounge or settle in to watch their favourite DVD
Get a feel for the local culture with a Moroccan tea party. Spend the morning painting their nails with our spa therapists. Ride the bumps on a 4 wheel drive excursion in the mountains. Play some table tennis or actual tennis. We'll organise a mini tournament. Discover some of the local plants on a nature walk.
Children of all ages are very welcome at Kasbah Tamadot for selected dates during the year.
The hotel also offers a young diner`s menu with meals especially designed for kids, including some Moroccan-themed dishes so they can try something new. These dishes are available as part of our à la carte menu.
Dedicated babysitting is available for approx. £15 per hour. This service will be provided by a local member of staff with plenty of experience with children. Advance notice is needed so we can make all the arrangements before you arrive.
If you have a rather large group of children the hotel can arrange a set programme provided they get advance notice from us. Just let us know the ages and interests of the kids concerned, and the hotel came up with something to keep them entertained. This is all of this is at no extra cost, unless a charge has been mentioned as above. And lastly, we understand that every child is different so if you want anything specific provided for your particular child then please let us know and we will do everything we can to ensure their stay runs just how you want it to.
Travel Tips From Our Blog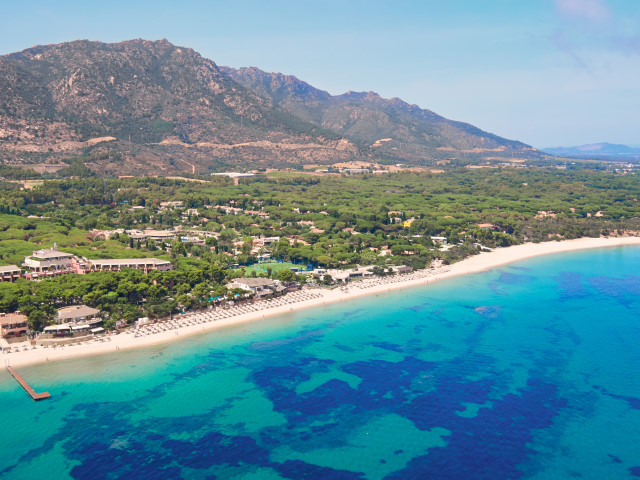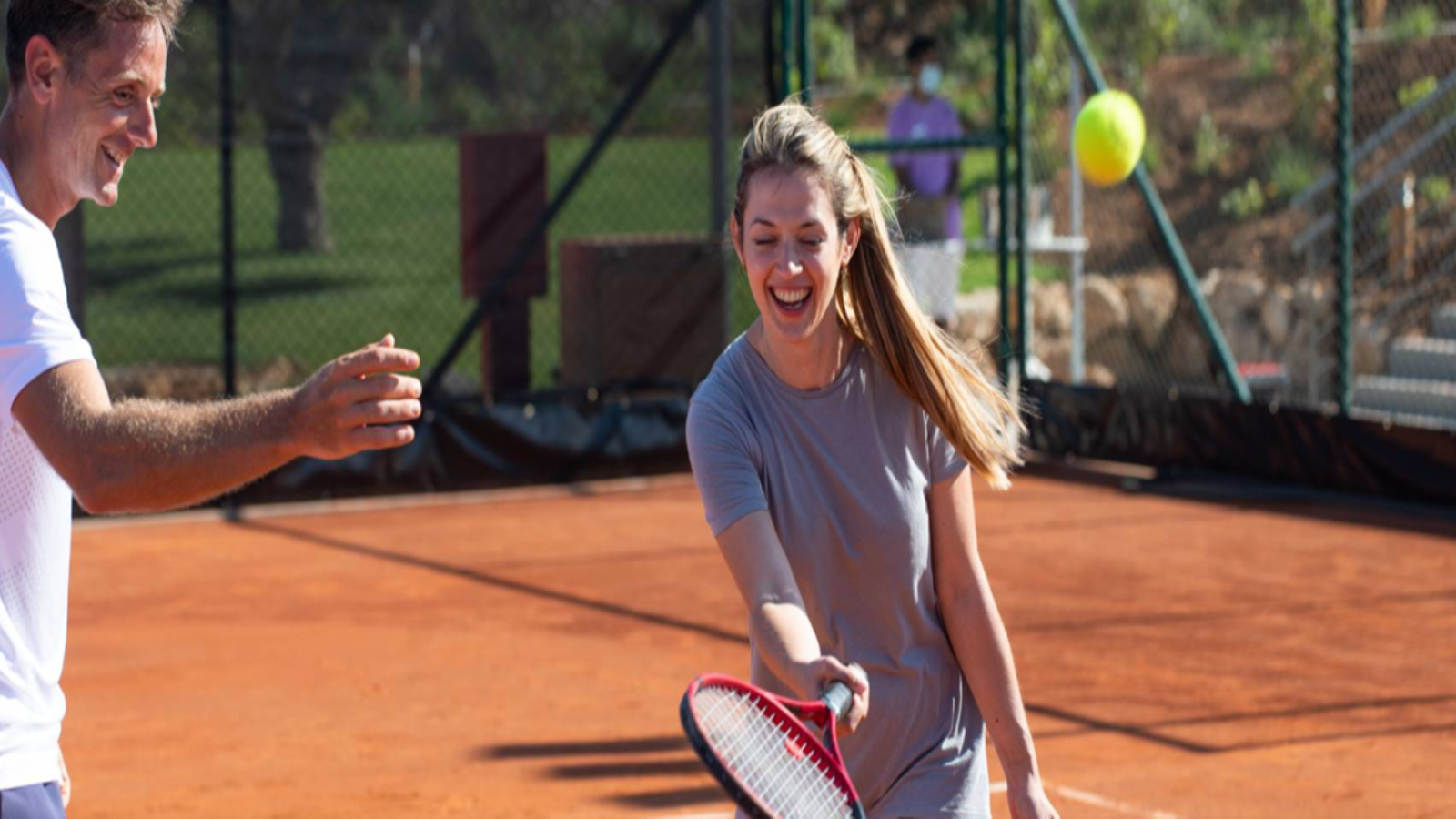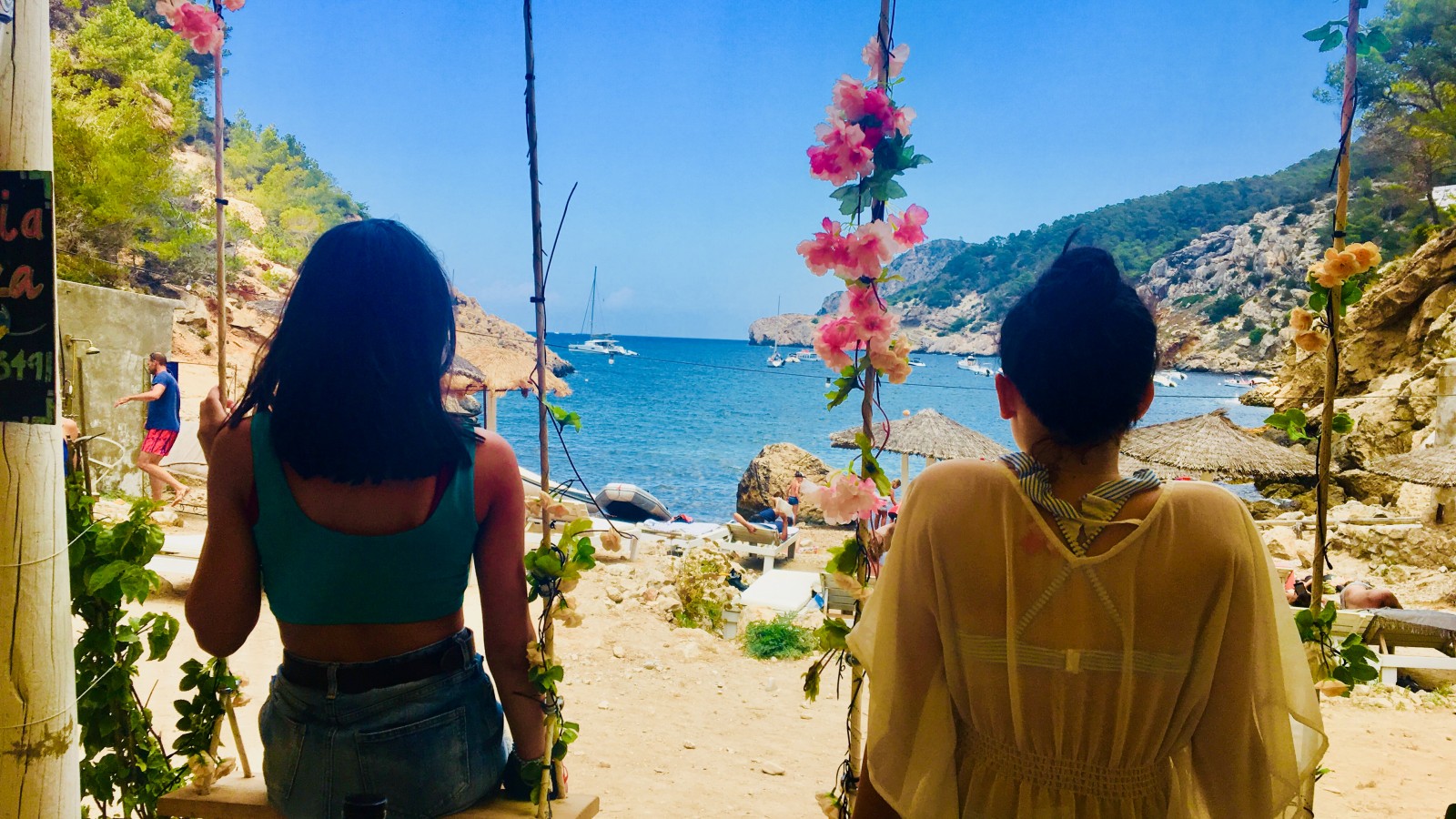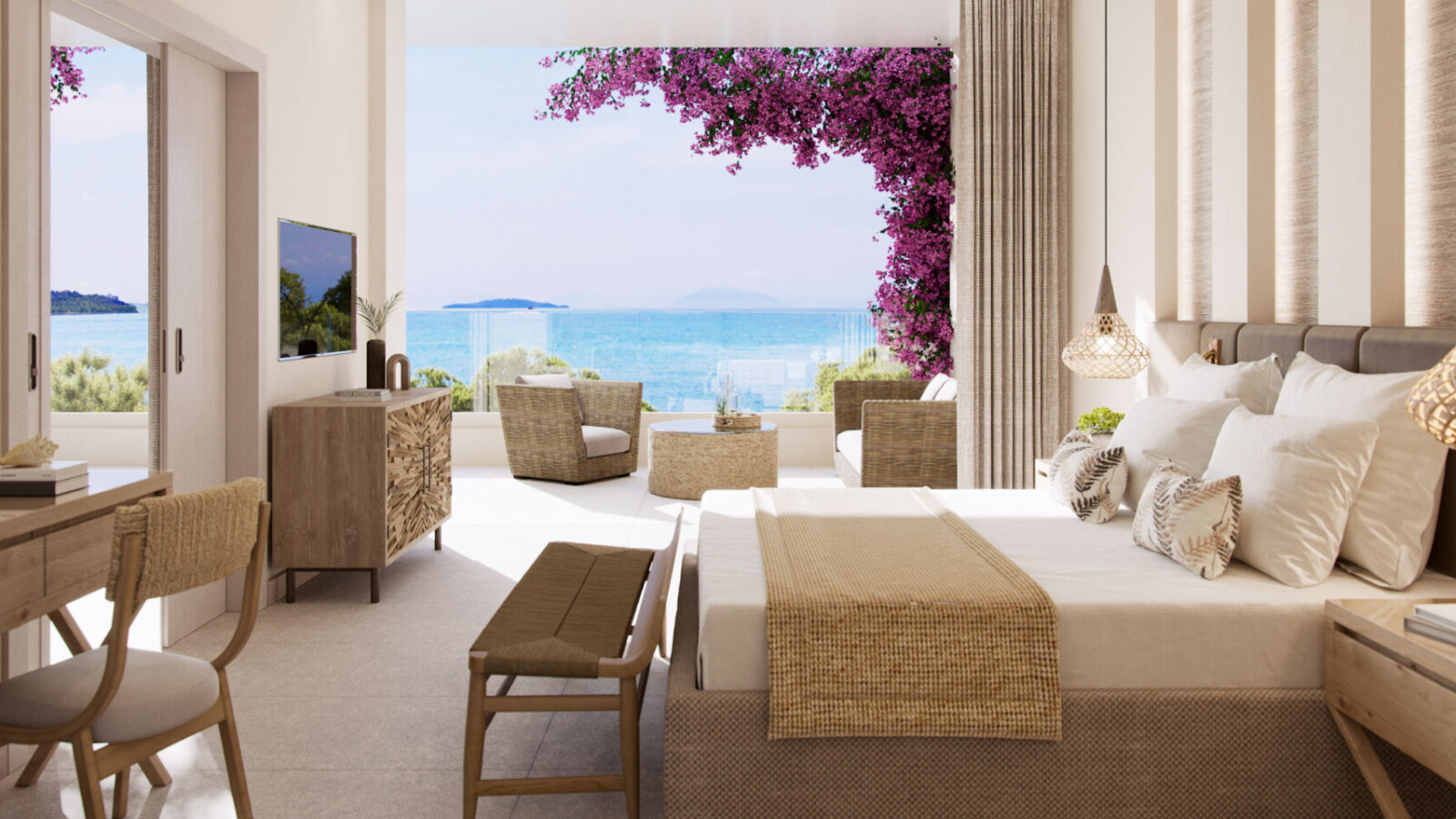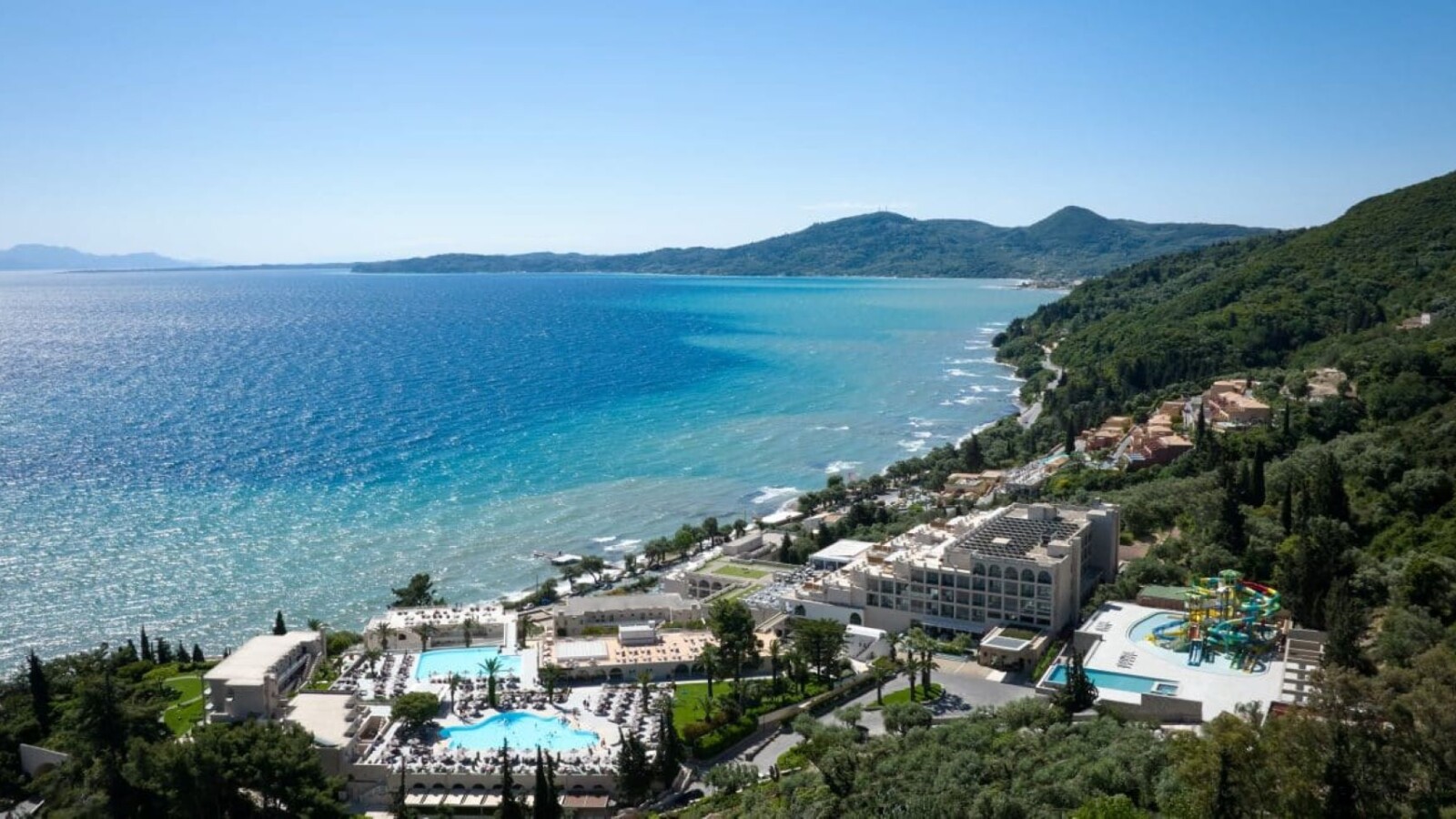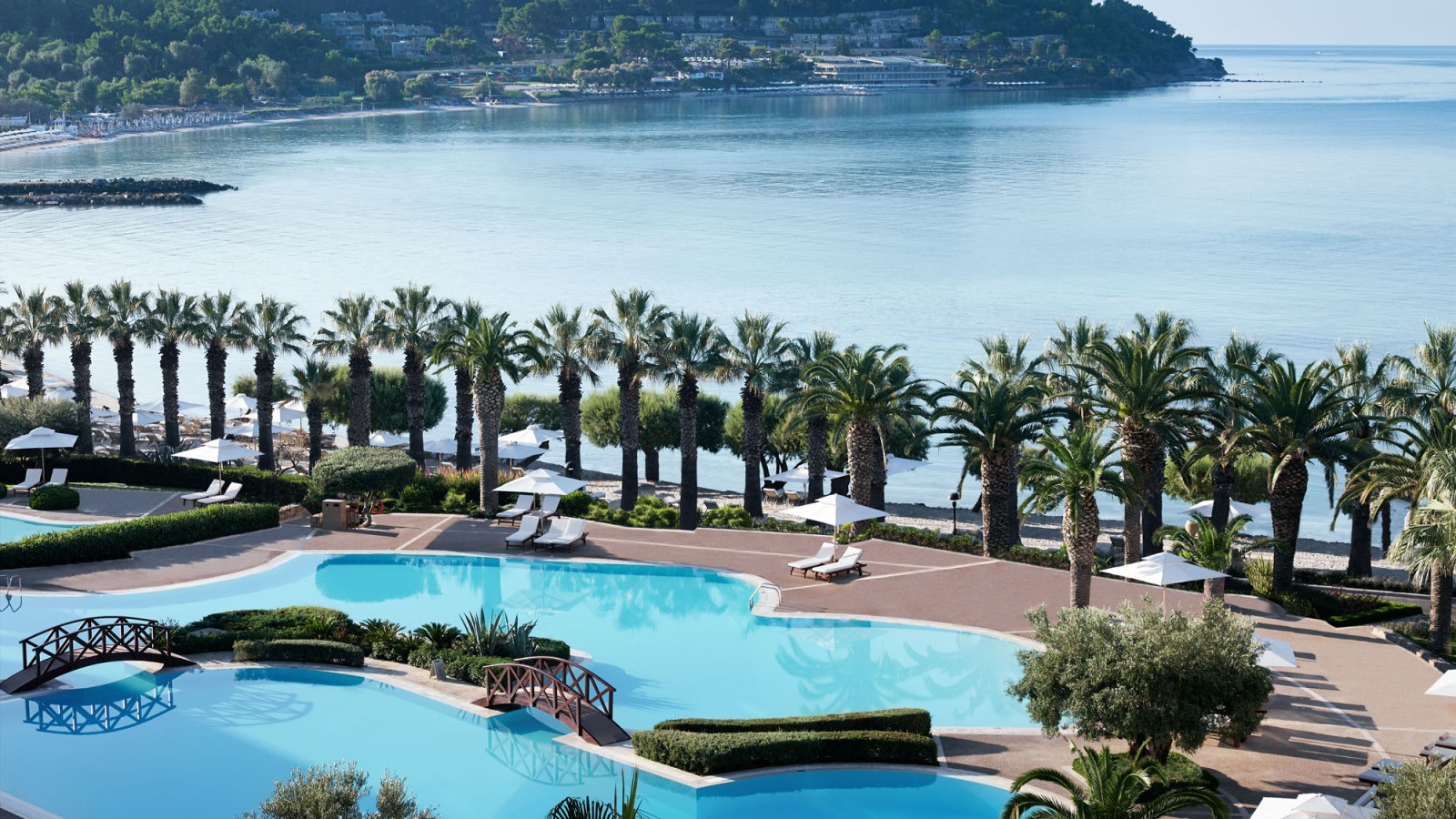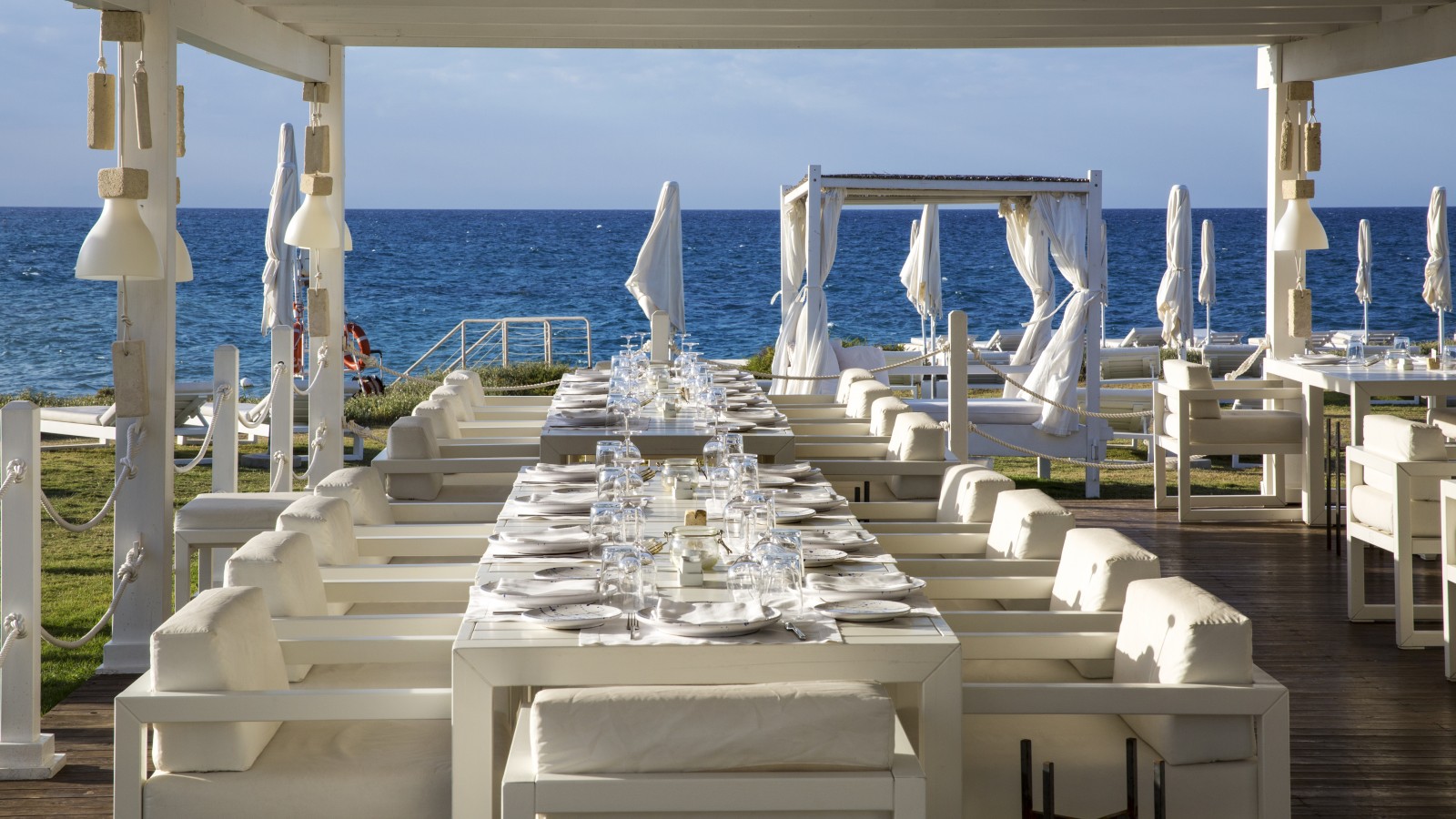 Sorry, there are no offers available for this hotel at the moment
Rooms
There are 28 rooms and suites to choose from at Kasbah Tamadot.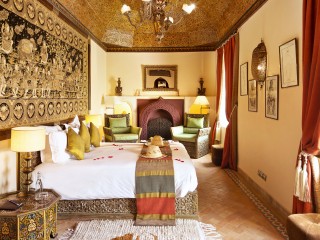 Superior Room 
Kasbah Tamadot has three Superior rooms (30-36m2), one looks out over the front courtyard, the other into an interior courtyard and the third forms part of the three bedroom Master Suite and has a large terrace and spectacular views over the Atlas Mountains. The Superior Room in the Master Suite can only be booked separately within two months prior to arrival.
Deluxe Room 
Deluxe Rooms (31-33m2) have a balcony or terrace. One of the Deluxe Rooms forms part of the Master Suite and interconnects with the Deluxe Suite with pool (Kasbah Tamadot`s only interconnecting room). All Deluxe Rooms have a garden, pool or mountain view, the smaller the room in this category the better the view.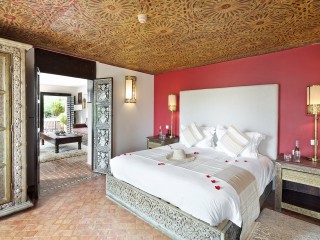 Deluxe Suite 
Located in the main building, Deluxe Suites (35-50m2) occupy the premium locations for views of the valley and Atlas Mountains. These large suites come with a sitting room, the smaller the suite in this category the better the view. These Suites can accommodate a roll away bed for one child.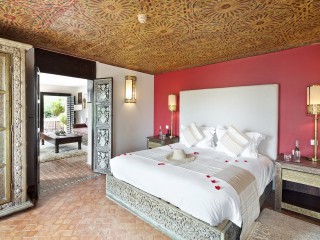 Deluxe Suite with Pool 
Offering wonderful uninterrupted views of the Atlas Mountains, this room (50m2) is located on the ground floor of The Master Suite and has its own private pool with a large terrace, sun loungers, table and chairs. With a separate living room, floor to ceiling windows and patio doors leading out to the pool terrace, this room can only be booked separately within two months prior to arrival. 
Berber Tent with Private Jacuzzi 
Perched on the hillside overlooking a pretty valley below, the Berber Tents with Private Jacuzzi (tented suites) (65m2) offer stunning views of the Atlas Mountains. Five of the suites are located a short stroll through the herb and vegetable garden and all have views of Mount Toubkal, the Atlas` highest peak. All are perfect for those looking for a little more luxury adventure. Each tent features a king-size bed, large bathtub, a terrace with private jaccuzi, sun loungers and outdoor dining area. 
Master Suite 
The Master Suite (112m2) is a miniature version of The Kasbah sitting out on a promontory and featuring three special rooms. Located near the glorious infinity pool The Master Suite is ideal for families and features three bedrooms, a terrace and a private swimming pool. The building itself is rich in architectural detail and affords complete privacy. Within there is a Deluxe Room and a Deluxe Suite at the lower level with a private pool, both generously laid out. These rooms can interconnect. On the upper floor is a compact Superior Room with a huge roof terrace. This configuration is perfect for a larger party, or those seeking a true escape and complete privacy.
Sorry, we couldn't find any reviews.