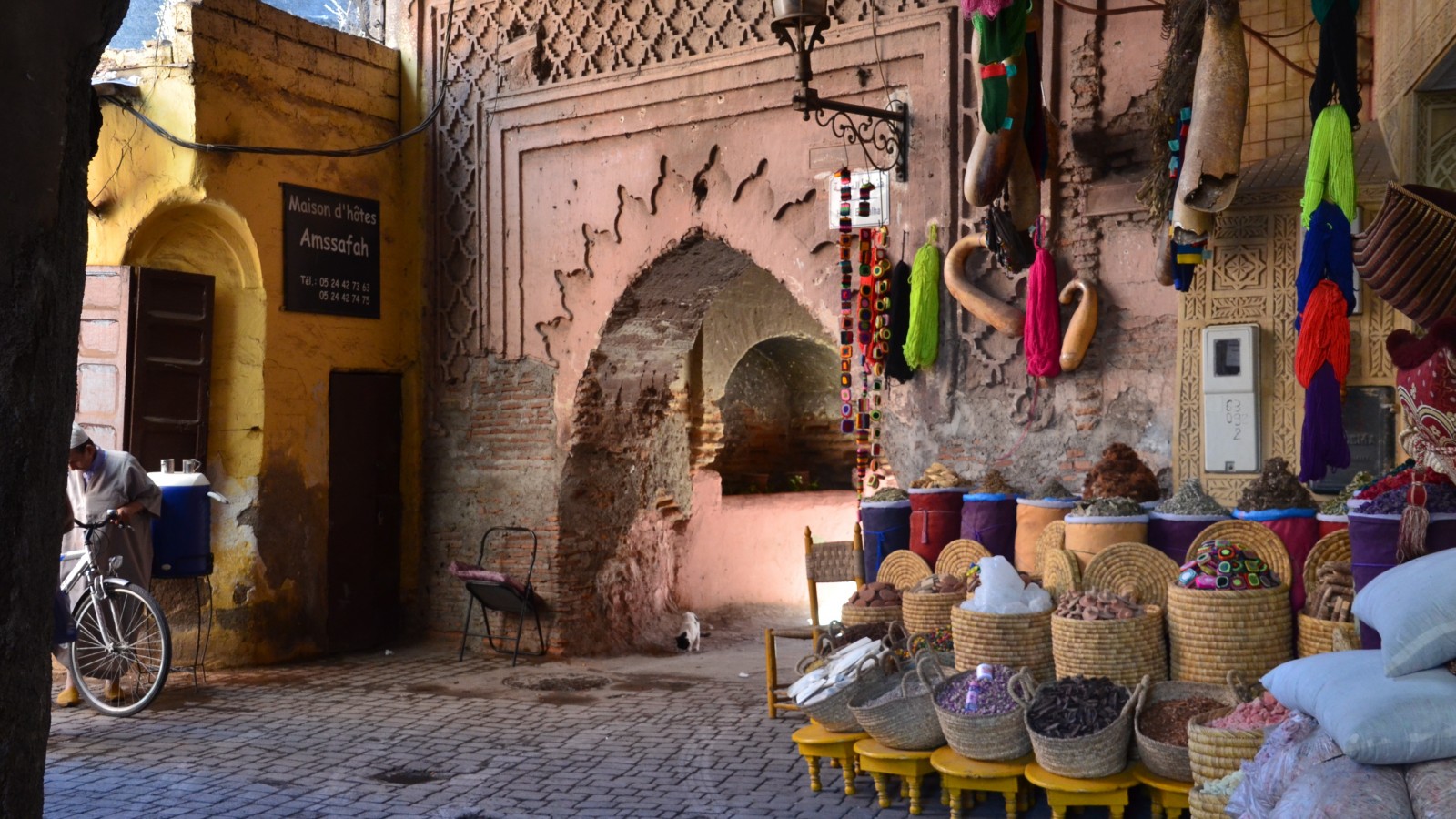 Marrakech
Energetic, aromatic and overflowing with intrigue, Marrakech's historic medina, colourful souks and enchanting riads deliver a sensory-rich experience. Reminiscent of Aladdin's rags-to-riches tale, the worn confines of the old city walls are balanced against the luxury hotels that are fit for royalty and studded along palm-lined boulevards and set amid beautiful gardens and lavish palaces.
A Little More About Marrakech
The pink city walls of the old Medina make up a captivating labyrinth concealing a wealth of things to do in Marrakech. The city's main square, the bustling and vibrant Djemaa El Fna, is packed with snake charmers, pedlars and lively entertainers, and is fringed by food stalls and kitsch cafés that add to the intoxicating aromas that fill the plaza.
Mazes of caverns and kiosks make up the vibrant souks that are strung with lanterns, lamps and jewellery, and lined with hand painted handicrafts and colourful fabrics. The scent of newly tanned leather meanders through the air, alongside vivid fragrances of cinnamon, saffron and turmeric from the multicoloured buckets of spices that are piled high. In the background, the sound of haggling tourists, pipe music and a distant call to prayer form a cacophonous din.
A taste of Marrakech…
For the gourmands, opulent tasting menus blend tradition with contemporary cuisine to serve up flavoursome dishes that are fit for a sultan. Meanwhile, those in search of more authentic culinary delights are spoilt for choice with the soups, salads and tagines that are subtly embellished with apricots, lemon and fresh mint to give a true flavour of Morocco.
The traditional milieu of the historical city is interwoven with a progressive arts scene, luxury fashion boutiques and a glittery café culture, achieving the perfect equilibrium of old and new. In similar vein, the grandeur of the snow-capped Atlas Mountains is poetically offset by the dusty, expansive silence of the Sahara Desert, perfectly framing unique and diverse Marrakech.
Embrace captivating culture and ultimate luxury in enchanting Marrakech
Weather
Morocco has a hot dry climate and is a year-round destination. Although the centre of Marrakech is extremely hot in the summer months, the Atlas Mountains enjoy a cooling breeze.

Temperatures (°C)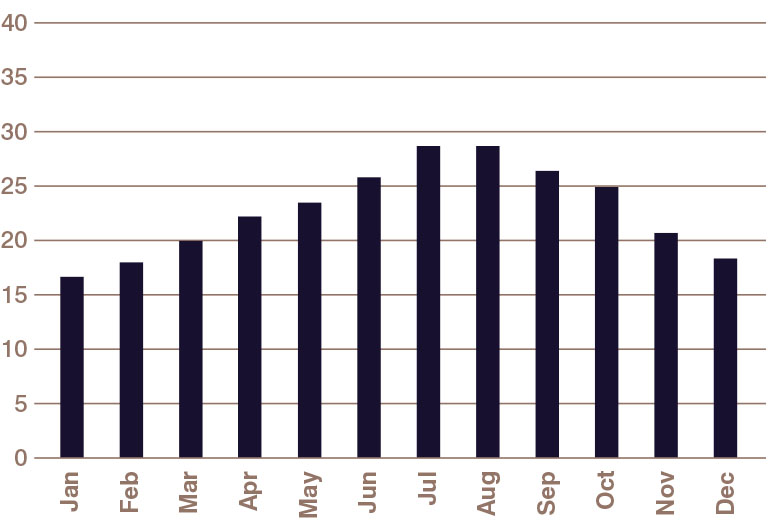 Flight Information
Approximately four hours from UK airports
Currency
Moroccan Dirham
Language
Arabic
Time Difference
GMT - same as UK
Top Luxury Hotels in Marrakech