This high-end retreat is set in a dreamy location on the north east coast of Mauritius along 60 hectares of breathtaking views – which is also close to the quaint village of Poste de Flacq. The Constance Prince Maurice is intimate and exclusive with only 76 suites and 13 villas. The resort has an idyllic sheltered and peaceful location surrounded by fragrant lush tropical gardens. The décor, coupled with the location encourages the feeling of being transported to another world.
Junior Suite rooms are in the garden or offer a beachfront option. Impressively, some of the suites are even on stilts over the natural fish reserve. The rooms are spacious and decorated in opulent silk fabrics and natural woods. Also the bathrooms present a sleek finish with natural thatched eco-roofs.
The hotel's 12 Family Suites will appeal to little ones. Included are bunk beds, Apple Mac minis and a specially designed second bathroom for children. Constance Prince Maurice also features 12 ultimate luxury villas, sporting their own stretch of sand and a heated private pool.
The infinity pool is arguably one of the best on the island with sun loungers, ideal for an afternoon snooze. The hotel offers more sports you could wish for including water-skiing, golf, and tennis. Furthermore, there's also the U Spa by Constance, golf at two championship courses nearby and you can take a lesson in fly fishing from the pontoon.
The three restaurants offer a selection of seafood and Mauritian delicacies. The Le Barachois floating seafood restaurant and bar is the only over water dining option on the island. Additionally, guests have to go through a wooden walkway and the mangroves. This makes it the perfect spot for a sundowner overlooking the mountains. Other exciting experiences include tastings in the largest wine cellar in the Indian Ocean offering over 1,000 varieties.
Constance Prince Maurice: 64 Junior suites, 12 Family suites, 12 Luxury Villas or the lavish Princely Villa 
Facilities
Spa
Swimming Pool
Gym
Beach
PADI Dive Centre
Kid's Club
Golf
Transfers
The Constance Prince Maurice is 60 minutes by car from Sir Seewoosagur Ramgoolam International Airport.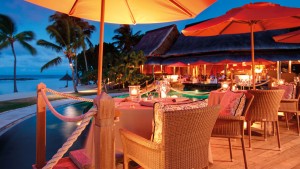 Located at the main building, partly open air, overlooking the pool and the beach. Offering à la carte menus with light Mauritian influenced gourmet food and themed buffet dinners.
Breakfast - 7.30am to 10.30am
Lunch - 12.30pm to 3.30pm
Dinner - 7pm to 10pm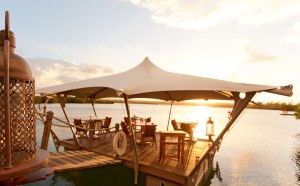 Reached via a wooden pathway this unique floating seafood restaurant comprises of five decks located over the natural fish reserve. With unspoilt views over the lagoon towards the mountain range the sunset is breathtaking.
Dinner - 7pm to 10pm
This restaurant is located on a wooden deck directly on the beach offering a light à la carte menu and snacks in the afternoon. It also opens for special themed dinner evenings.
Lunch - 12.30pm to 3.30pm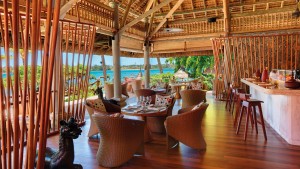 Situated in the Laguna bar area, this restaurant offers for lunch and dinner a selection of sushi, sashimi, maki, dim-sum as well as other Asian specialities.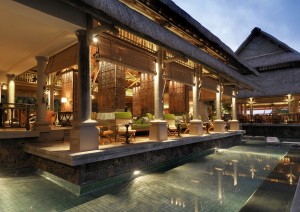 The Lounge Bar is located in the main building, adjacent to L´Archipel restaurant. Ideal for an aperitif before dinner and after dinner drinks in an elegant and intimate atmosphere.
Dinner - 6.30pm to 11.30pm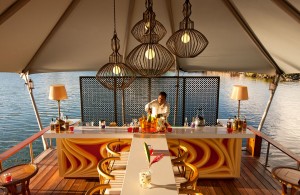 An incredible spot with a beautiful and peaceful atmosphere
where one can enjoy an aperitif before dinner while listening
to relaxing music and enjoying the beauty of the surroundings.
Evening - 6pm to 11pm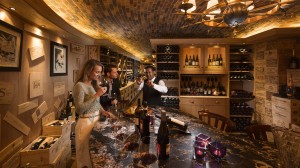 A wine cellar adjoining L`Archipel restaurant dedicated to exclusive wines with a capacity of 15,000 bottles from around the world. The cellar includes a dedicated area for wine tasting (table for a maximum of 10 persons) making this place a favourite for wine lovers.
Constance Kids Club
Young guests ages 4-11 are invited to unleash their spirit and adventure at Constance Kids Club. Fully trained and enthusiastic Coordinators will lead trips of island exploration, local crafts, culinary activities and scavenger hunts to name a few that will engage with their exciting, exotic holiday location.Discovery will be a key part of each daily theme.
Amenities & Services of Constance Kids Club include:
• Registration at any time during your stay to ensure that kids are ready to participate and play.
• Safety and security is our number one priority.
• Swimming pool for free play, relays, tag games and more.
• Open play areas to show off talents, play interactive games, show movies and create a kid's circus!
• Computer stations for gaming, internet access and other activities.
• Arts & Crafts with local and traditional crafts.
• Day and evening themed programs.
• A theme day to create pizzas, make ice cream and enjoy some smoothie sweets and treats
• An imagination space for the younger 4-6 year old guests, which may include playhouses, kitchenettes, tool workshops and even some 4-wheel transportation rides
• Age appropriate washrooms for just their size.
• Outdoor space for running relays, games and playground for parental supervision play Library Offers a wide range of books and indoor games - free of charge.
Operating Monday to Sunday (9 am to 9pm)
Sorry, there are no offers available for this hotel at the moment
Rooms
 During your stay at the Constance Prince Maurice, choose from 64 Junior suites, 12 Family suites, 12 Luxury Villas or the lavish Princely Villa.
Beautiful hotel…
Posted on: 18th July 2018
Expensive but well worth the visit.
Service excellent…
Posted on: 25th April 2017
Staff very attentive. Service excellent in every respect.