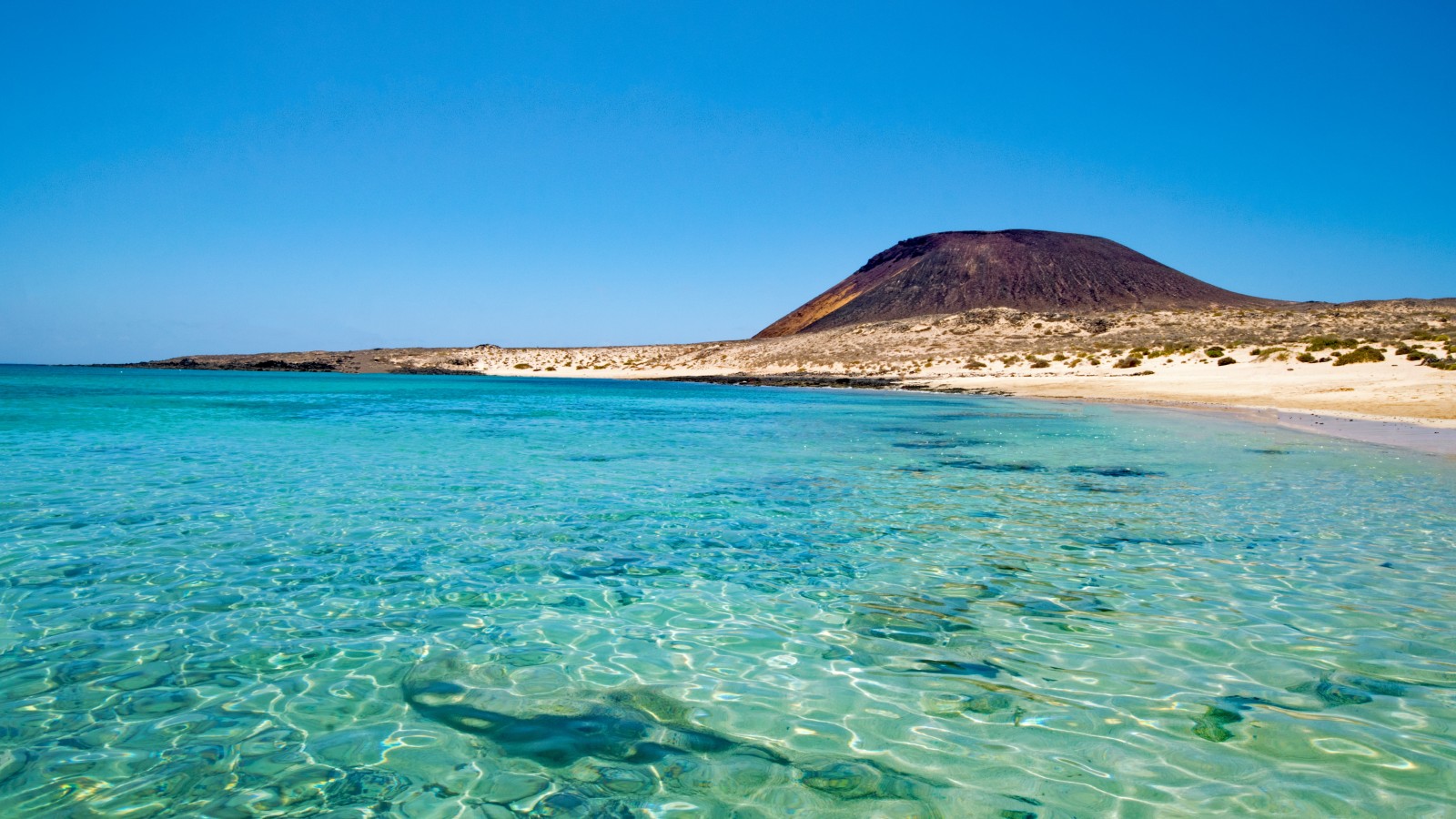 Lanzarote
The 'Island of Fire' speaks of the fervour of Lanzarote's intriguing, volcanic terrain. The Canary Island's internal lunar-like landscapes contrast wonderfully against its golden sandy coastline that is lapped by a vibrant cyan ocean. Stunning year-round sunshine and a cool Atlantic breeze finish off a naturally-beautiful destination.
A Little More About Lanzarote
Nestled in a consistently sun-drenched part of the world and home to some of Europe's most beautiful beaches, Lanzarote unusual arid terrain, vivid coasts and luxury resorts, are ripe for an elegant escape, whatever the season.
Despite its humble volcanic beginnings, very few of the beaches in Lanzarote have the distinctive black sand associated with the Canary Islands. Playa del Charco de los Clicos (El Golfo) is the most famous playa negra (black beach), neighbouring a luminous green lake set inside a deep volcanic crater.
If you're looking for a more classic coastline, the cashmere-like sands and clear blue waters of Playa Blanca (White Beach) attract year-round visitors, while the surrounding resort town and stylish harbour – Marina Rubicon – are overflowing with chic restaurants and sophisticated bars. 
Exploring Lanzarote's landscapes
Shallow sea beds are brimming with colourful marine life and on land, more than 100 volcanoes and seemingly-endless black, rippling lava fields are home to a host of unusual species. Such unusual biodiversity and a perfect blend of natural environment is recognised and protected by UNESCO, designating Lanzarote as a Biosphere Reserve.
The black and red peaks of the Timanfaya National Park, home the Montañas del Fuego (Fire Mountains), is a particular highlight, while a hike to the dramatic Volcán El Cuervo or a trip to view the vivid green hues inside Cueva de los Verdes are not to be missed.
Weather
The Canary Islands are warm and temperate all year-round

Temperatures (°C)
Flight Information
Approximately four hours 30 minutes from the UK
Currency
Euro €
Language
Spanish
Time Difference
GMT +1-2 hours
Top Luxury Hotels in Lanzarote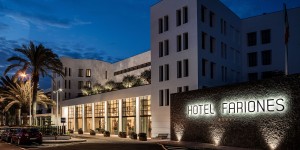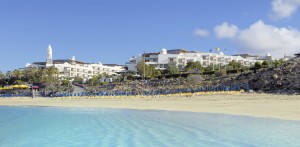 Beachfront
Spa
Family Friendly