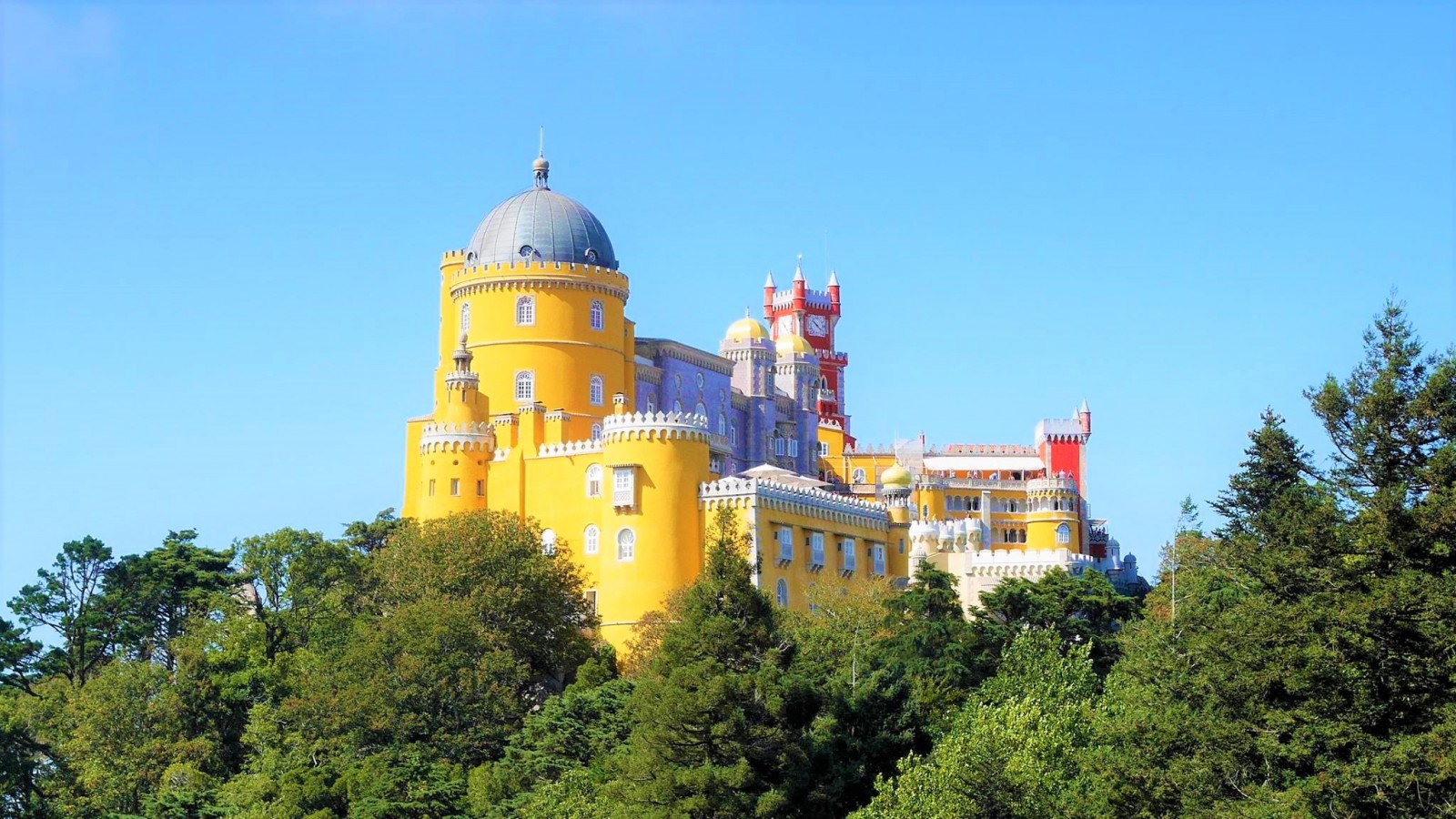 Sintra
The breathtaking, ever-changing landscape of Sintra is a wonderful tapestry of flawless, sandy beaches, flourishing pine forests and enchanting hilltop towns, leaving no question as to why it attracts such loyal visitors year-on-year. Yet there is more to Sintra than meets the eye. The area is brimming with whimsical structures, romantic palaces and historical highlights that bejewel the magnificent Sintra Mountain Range in stunning fairy tale fashion.  
A Little More About Sintra
A gastronomic, cultural and nature capital of the Lisboa region, Sintra's breathtaking terrains, delectable fine dining restaurants and exquisite historical gems offer a flavour of Portugal that is hard to beat. Undulating hills and tranquil mountain pools embellish the luxuriant landscape while the captivating coastline and superb Sintra Cascais Nature Reserve are studded with lavish resorts and glorious viewpoints. 
Uncovering Sintra's culture
With its fanciful, quixotic architecture surrounded by flawless, uninterrupted landscapes, it's unsurprising that Sintra was once a royal bolthole for Portuguese nobility.  Get swept away with the romanticism of the Palace of Pena, wander the ruins of the Castelo dos Mouros (Castle of the Moors) or meander through the stately gardens of the Quinta de Regaleira - a designated UNESCO World Heritage Site.
A taste of Sintra
Gastronomy is at the very heart of Sinta and for such a compact area it is home to some of the world's best restaurants. Take your pick of Michelin-starred establishments serving evocative Portuguese dishes and French cuisine, amid stylish settings and adorned in international flair.
Weather
A hot Mediterranean climate which is tempered by the cooling breezes of the Atlantic Ocean. During spring and summer months you can expect sunny and dry conditions. Winter months are mild but subject to rain.

Temperatures (°C)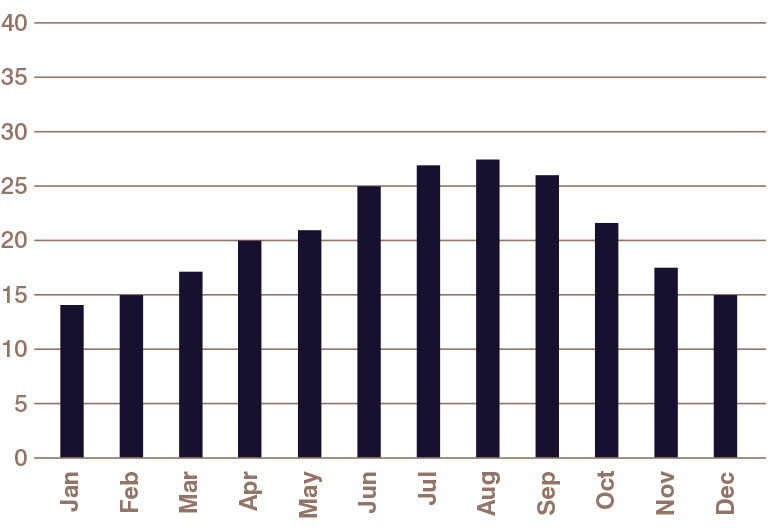 Flight Information
Approximately 2 hours 30 minutes from the UK
Currency
Euro €
Language
Portuguese
Time Difference
GMT +1 hour
Top Luxury Hotels in Sintra