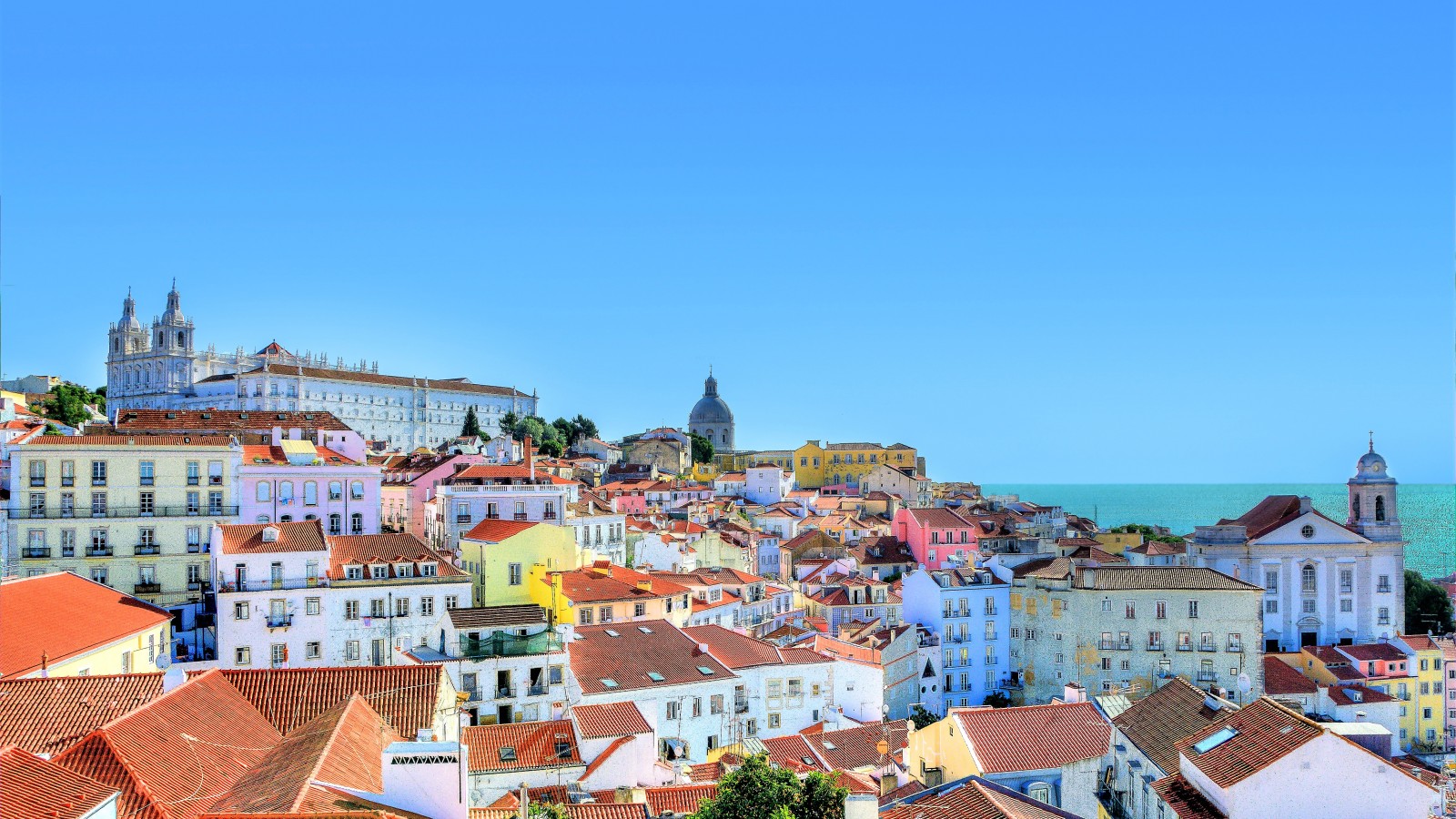 Lisboa
Perfectly balancing the diversity of stylish cosmopolitan cities with a heady mix of fascinating historical towns, captivating cultural gems and abundance of wonderfully unspoilt beaches, the Lisboa region has it all.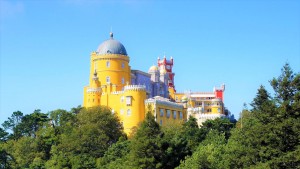 The breathtaking, ever-changing landscape of Sintra is a wonderful tapestry of flawless, sandy beaches, flourishing pine forests and enchanting hilltop towns.
A Little More About Lisboa
Portugal's capital is Lisbon, and here you find 19th-Century trams winding through the hilly metropolis that is brimming with brightly-coloured buildings, shiny parades and is home to a bustling inner-city crowd.
The historic Alfama neighbourhood is an ancient quarter that is full of character. Meander through its network of cobbled streets (Rua da Adiça) and discover beautifully-worn buildings and impressive notable sights, such as Se Cathedral Lisbon, the National Pantheon and Castelo de Sao Jorge.
Wander the city and you'll discover gothic ruins, classical structures and lavish edifices, with Jeronimo's Monastery and the Estação do Rossio being particular highpoints. Lisbon is not without its modern jewels, and the Lisbon Oceanarium and Museum of Art, Architecture, and Technology are both fascinating attractions and impressive contemporary structures
The region's cultural capital is Sintra, a western resort area in the foothills of the Sintra Mountains, is overflowing with some of the most impressive historical highlights in Portugal. Explore the Palace of Pena and the Castle of the Moors and wander through the majestic Quinta de Regaleira – a regal estate and designated as a UNESCO World Heritage Site.
Weather
A hot Mediterranean climate which is tempered by the cooling breezes of the Atlantic Ocean. During spring and summer months you can expect sunny and dry conditions. Winter months are mild but subject to rain.

Temperatures (°C)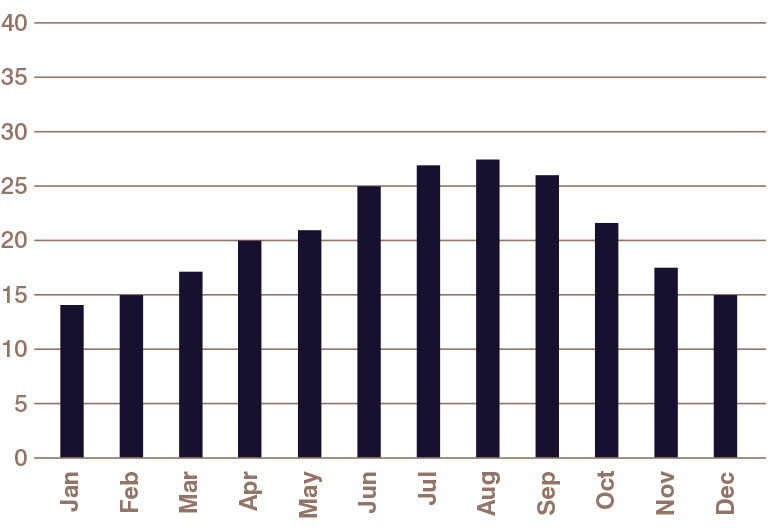 Flight Information
Approximately 2 hours and 30 minutes
Currency
Euro €
Language
Portuguese
Time Difference
GMT +1 hour
Top Luxury Hotels in Lisboa