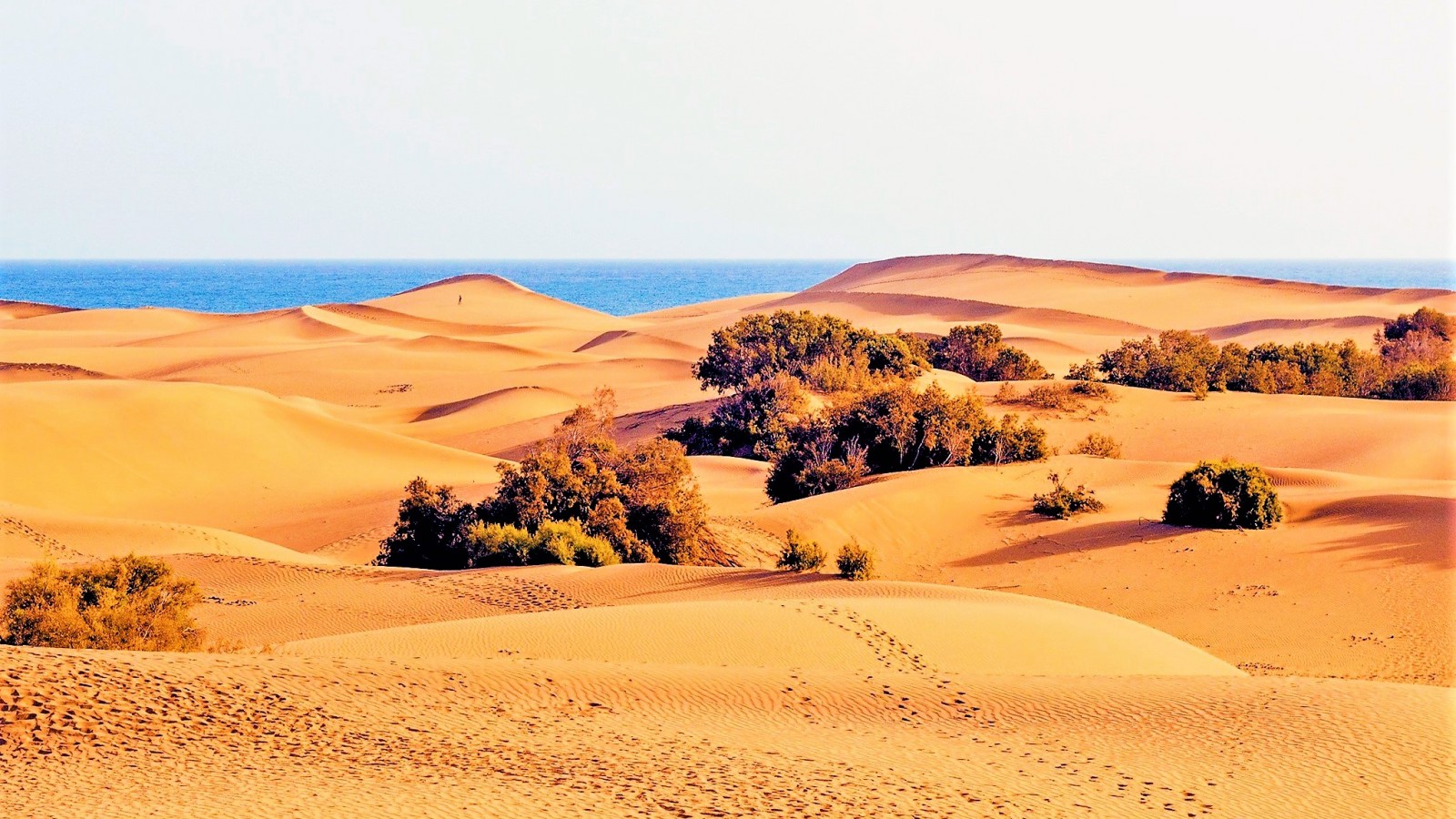 Gran Canaria
Rightly earning its epithet 'miniature continent', Gran Canarias patchwork of terrains is wonderfully diverse. The island's rugged summits resemble Tibetan mountain ranges, its undulating dunes are reminiscent of the Sahara, while the verdant valleys and lush green forests offer all the splendour of the Swiss Alps.
A Little More About Gran Canaria
Gran Canaria is one of seven Canary Islands, and is renowned for its monochromatic coastline. Explore the ethereal black volcanic beaches of La Garita and Faneroque or relax on one of the silky white stretches at Playa de Maspalomas, Playa del Inglés or Playa de Puerto Rico.
Dotted along the coast, a myriad of water sports are on offer alongside a host of world-class diving opportunities that benefit from on the clarity of the crystalline blue Atlantic waters that laps the beautiful shoreline.
Exploring the island
Gran Canaria's capital city is Las Palma – a major cruise ship port and stylish destination for duty-free shopping on the stunning Calle Triana. Colourful houses overlook the ocean, while the city is bejewelled with ancient Spanish colonial architecture and quixotic Neoclassical structures.
The Vegueta neighbourhood is La Palma's captivating old town and is brimming with cultural charm and pretty historical squares. The picture-perfect Plaza de Santa Ana is home to the Obispado Diócesis de Canarias – a Roman Catholic church with a stunning antique façade overlooking the cobbled plaza.
Head south and you will come across the idyllically tranquil town of Maspolmas. An iconic 19th-Century lighthouse overlooks the resort's pristine Blue Flag beach, while its expansive oceanfront promenade, Strandpromenade Meloneras, is lined with tropical palm trees and studded with stylish bars, chic cafés and elegant oceanfront eateries.
This spectacular section of Gran Canaria's coastline is also home to the Maspalomas Dunes Nature Reserve, where you'll find seemingly endless stretches of rippling golden sand complementing an oasis-like lagoon– La Charca – and surrounded by luxuriant palm groves.
Weather
The Canary Islands are warm and temperate all year-round.

Temperatures (°C)
Flight Information
Approximately four hours 30 minutes from the UK
Currency
Euro €
Language
Spanish
Time Difference
GMT +1-2 hours
Sorry, we dont have any holidays in Gran Canaria at the moment