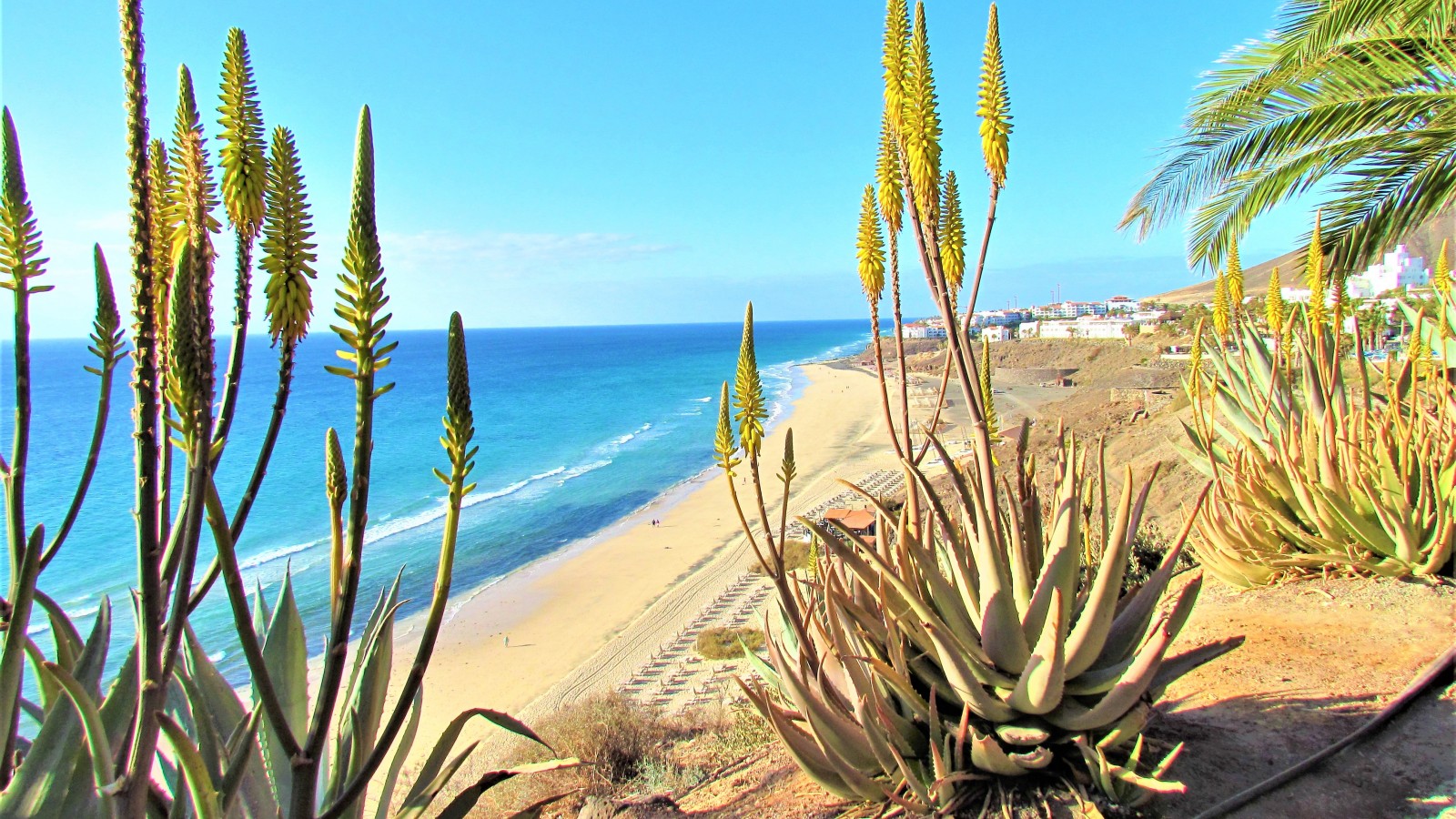 Fuerteventura
A stunning white coastline, spectacular golden dunes and crystalline waters perfectly define the idyllic beauty of Fuerteventura. The year-round sub-tropical temperatures are cooled by the island's crisp Atlantic breezes, while its coastal resorts have a wonderful dusting of luxury hotels, stylish restaurants and elegant bars.
A Little More About Fuerteventura
Sitting less than 100 kilometres off Africa's coastline, Fuerteventura is the second largest of the Canary Islands and its close proximity to the Sahara makes it arguably the most arid. Expansive golden desert and scorched red mountains stretch as far as the eye can see, and the island's fringe is freckled with powdery dunes. With a luminous and pristine ocean lapping the shores, this sub-tropical land has a castaway island feel.
El Cotillo, a former fishing village, is nestled on the northeastern tip of Fuerteventura and has a wonderful harbour that is peppered with casual bars, tapas places and coffee shops, enjoying a relaxed café culture.
Stylishly chic, the palm-lined promenades in Caleta de Fuste on the west coast give the type of sought-after aesthetic that is imagined when thinking of an idyllic beach resort. Its pretty marina, is filled with luxury yachts and its beach is a powdery white curve of cashmere-like sand. In the evening, dine out in one of the sophisticated eateries and sample delectable Galician dishes and authentic local tapas (enyesque).
Exploring Fuerteventura
All manner of water sports are on offer on the island, with surfing, wind surfing and kite surfing among the most revered; making the most of the breezy conditions propelling the intense ocean waves. El Parque Natural de Jandía on the southwestern tip is a much-loved spot for water sports enthusiasts and its breathtaking shoreline lends itself to an exquisite coastal walk.
The water is not the only place to enjoy surfing and the Parque Natural de las Dunas de Corralejo on the eastern coast is an expansive terrain of stunning white dunes, allowing for adrenalin-fuelled sand surfing or climbing to enjoy the exquisite panoramas.
Off the north eastern coast, the Isla of Lobos is a fascinating uninhabited islet brimming with colourful biodiversity. Accessible only by boat, the natural reserve is an other-worldly enclave, offering ample opportunities to bask in the Canarian sunshine or enjoy a beach picnic on its unspoilt shores.
Weather
The Canary Islands are warm and temperate all year-round

Temperatures (°C)
Flight Information
Approximately four hours 30 minutes from the UK
Currency
Euro €
Language
Spanish
Time Difference
GMT +1-2 hours
Top Luxury Hotels in Fuerteventura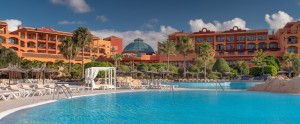 Beachfront
Spa
Family Friendly