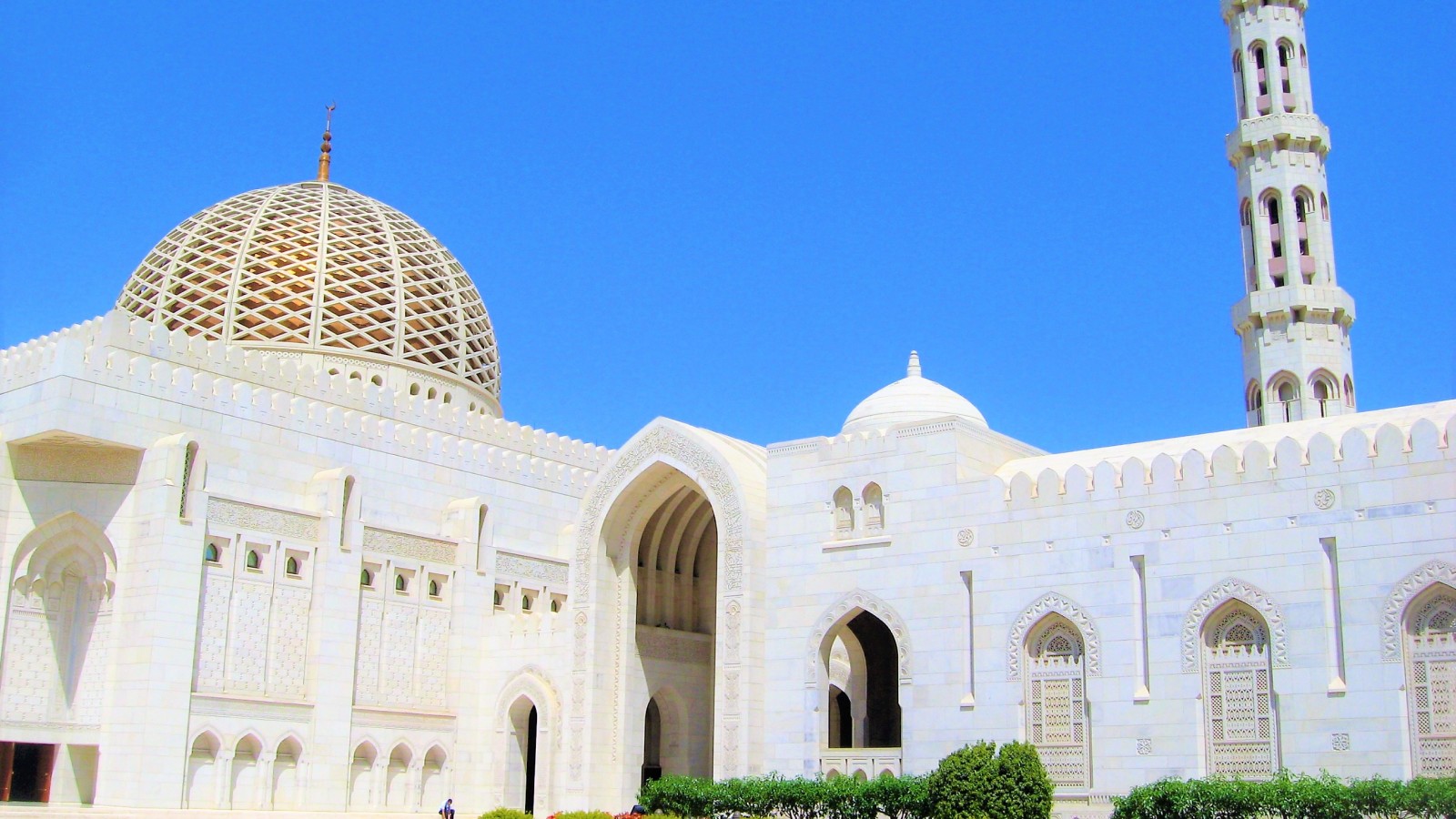 Muscat
Oman's capital is magical and authentic, with a dazzling historical port and a seemingly-endless stretches of stunning golden coastline, set against a breathtaking mountain backdrop. Muscat's comparatively modest skyline differs greatly from flashier Arabian cities, offering understated luxury and consisting of architectural gems that are emblematic of the city's traditional style and centuries-old colonial history.
A Little More About Muscat
Translating to 'safe anchorage', Muscat is famous for its harbour. The Sultan Qaboos Port is filled with majestic yachts, cruise ships and authentic dhow boats that bob and sway in the glittering waters of the Omani Gulf. A sweeping three-kilometre crescent-shaped esplanade fringes the port and is teeming with international restaurants, traditional cafés and enticing colourful boutiques. Wander through one of the world's oldest Arabian markets, the Mutrah Souk, or take a sunset stroll down the promenade when the marina is flooded with a whimsical light, glistening in subtle magenta and amber hues.
Exploring Muscat
Lavish and decadent, the Sultan Qaboos Grand Mosque is a particular sight to behold in Oman and welcomes respectful visitors of all faiths (conservative dress is essential). Its shiny marble walkways, ornate Persian pillars and four towering minarets are set around a central gilded dome that is encapsulated by intricate lattice.
For all its Moorish buildings, luxuriant mosques and decadent structures, Muscat's magnificent architectural offering is more than meets the eye. Glimpses of Portuguese colonial history can be seen in the city's many forts, including the Al Jalali and the Al Mirani – twin 16th Century citadels that loom over the sultan's royal residence – the Al Alam Palace.
A taste of Muscat
As a gateway to the Oman, Muscat is overflowing with all manner of restaurants to cater to every taste and whim. Here you can sample anything from contemporary Middle Eastern dishes to the freshest sashimi straight from the Arabian Gulf.
No matter what type of cuisine you choose to enjoy, cardamom-scented coffee and sweet dates are the archetypal end to any meal in Oman.
Weather
Oman is blessed with year-round sunshine, blue skies and very little rain. The best time to visit is between October and April with pleasant high average temperatures during daytime. There can be irregular short rainfall (minimal) mostly between December and March. Summers are scorching.

Temperatures (°C)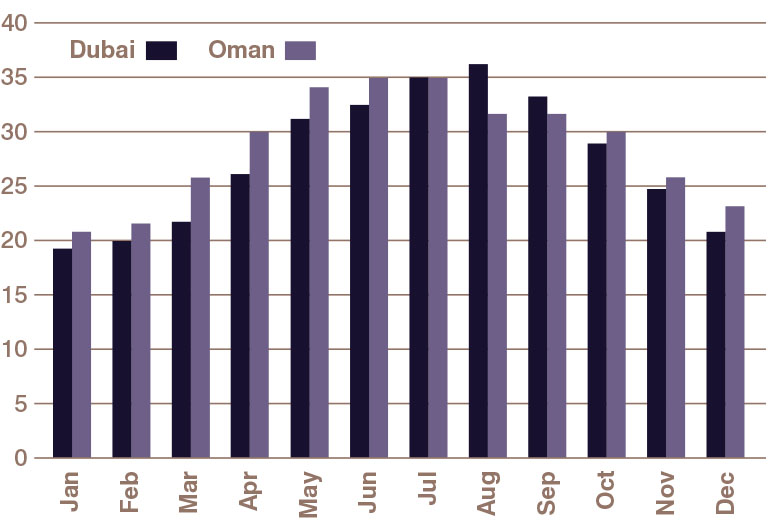 Flight Information
Approximately 7 hours 30 minutes from the UK
Currency
Omani rial
Language
Arabic
Time Difference
GMT + 3 hours
Top Luxury Hotels in Muscat