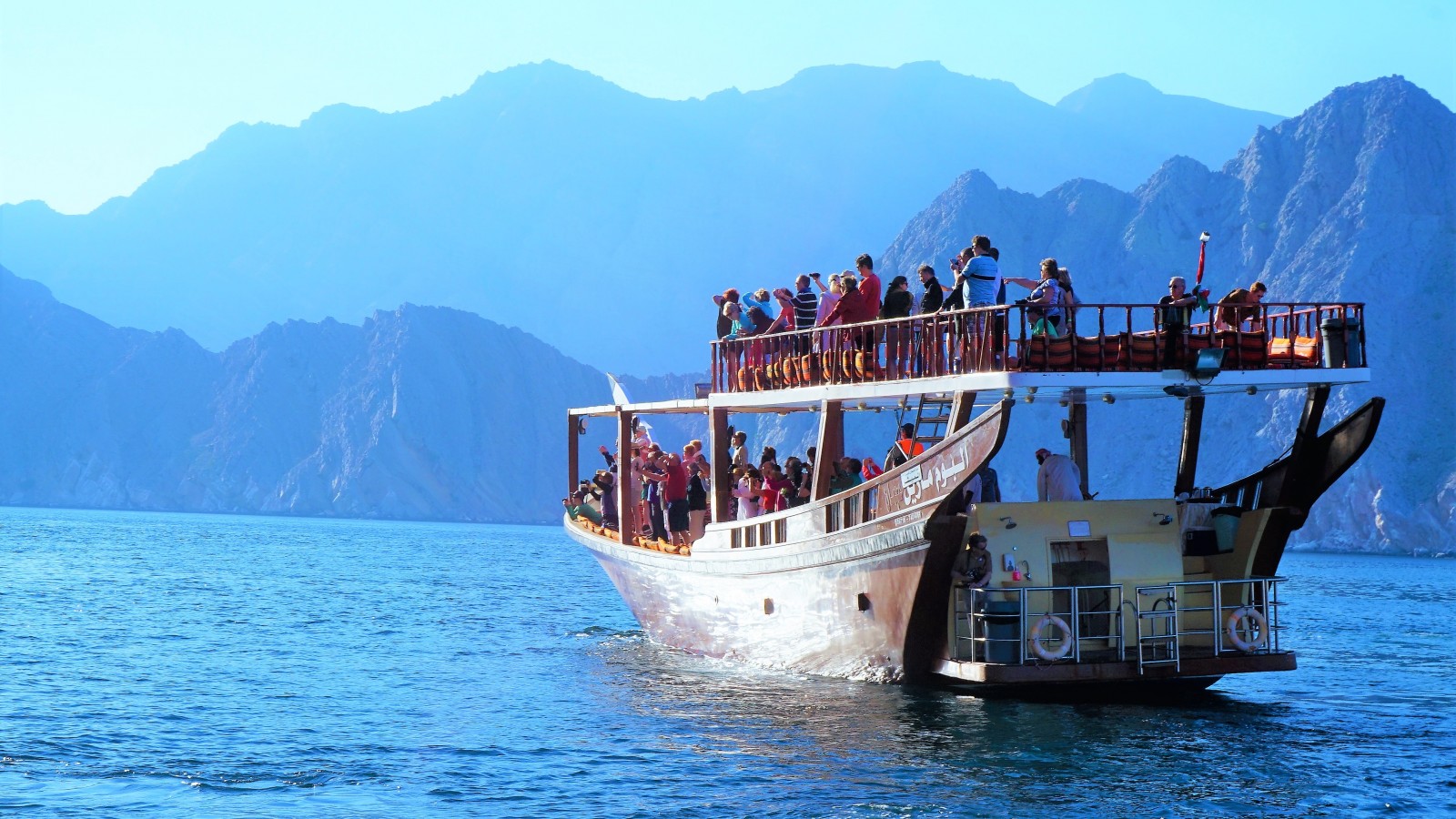 Musandam Peninsula
Celestial coastlines consisting of powdery white sands and vibrant cyan waters compose the magnificent Zighy Bay – a paradisiacal jewel of Oman. Part of the Musandam Peninsula, the bay's remote location is an idyllic spot to unwind, while the wider region is teeming with ancient fishing villages, majestic limestone outcrops and fjord-like khors that are for exploring on a traditional dhow boat.
A Little More About Musandam Peninsula
Separated from the rest of Oman, this jagged northeast exclave is unspoilt and otherworldly, surrounded by the United Arab Emirates and accessible from Dubai International Airport. Unlike the bustling capital of Muscat, Zighy Bay is the perfect spot to enjoy peace, tranquillity and flawless sweeping sands, while still enjoying plenty of tours and activities to break up the days of sun-soaked luxury.
Take a boat excursion aboard an old-style dhow on a spectacular tour of the 'Fjords of Oman'. Meander through the fascinating rock formations and breathtaking fissures filled with aquamarine waters, taking in the countless sleepy fishing villages that bejewel the glorious Omani coastline. Be on the lookout for whales and pirouetting dolphins as they frolic in the gulf.
Oman is blessed with over 530km² of stunning coral reef and understandably diving is one of the country's main attractions. The waters surrounding the Musandam Peninsula are particularly coral-rich, and a scuba diving trip is a must to explore the unspoilt waters, alive with vibrant, technicolour biodiversity.
Weather
Oman is blessed with year-round sunshine, blue skies and very little rain. The best time to visit is between October and April with pleasant high average temperatures during daytime. There can be irregular short rainfall (minimal) mostly between December and March. Summers are scorching.

Temperatures (°C)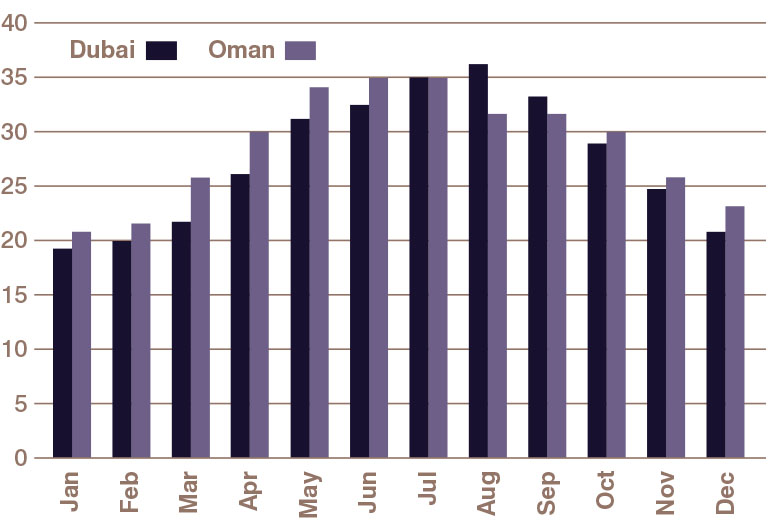 Flight Information
Approximately seven hours 30 minutes from UK airports
Currency
Omani rial
Language
Arabic
Time Difference
GMT + 3 hours
Top Luxury Hotels in Musandam Peninsula