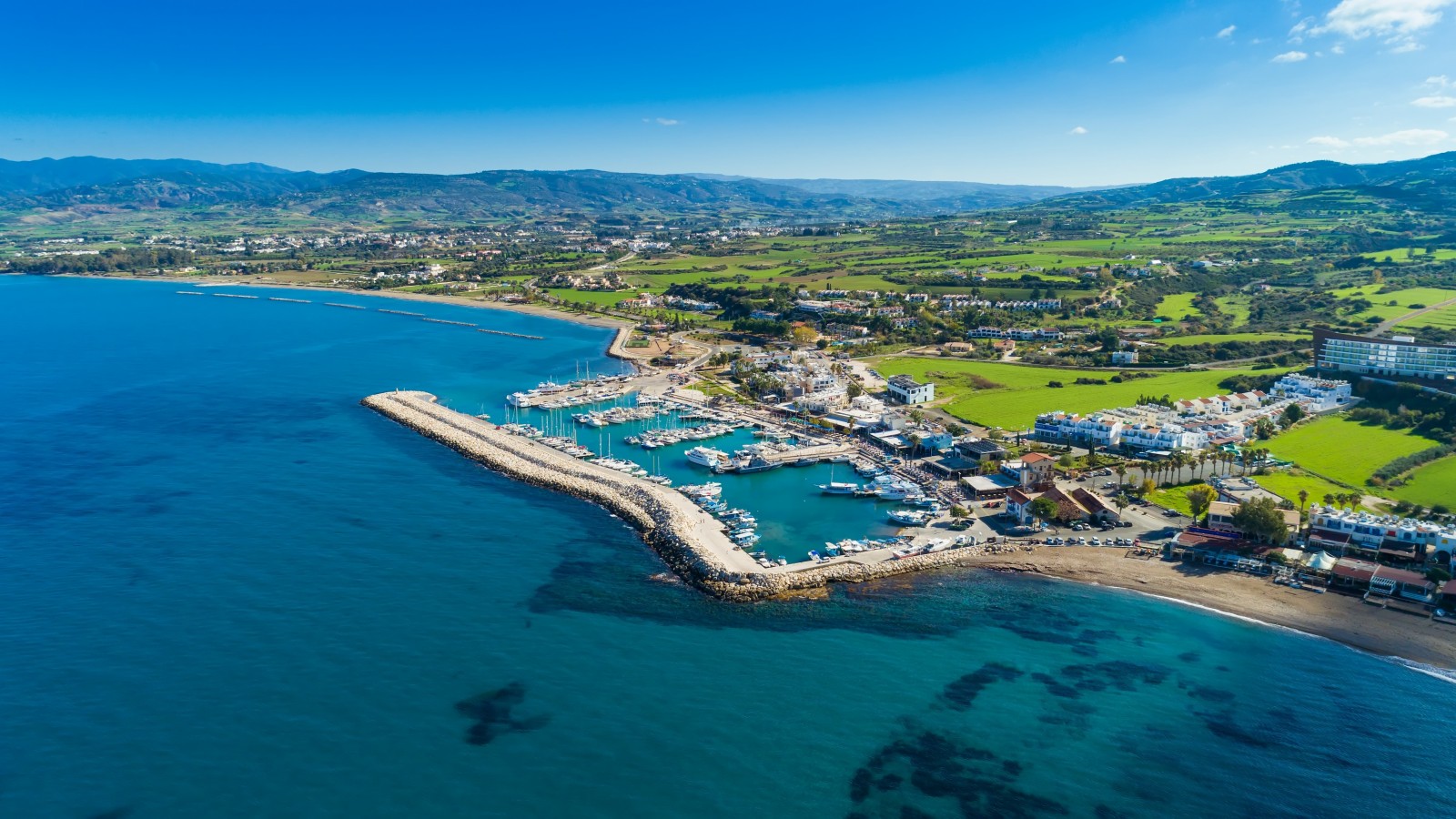 Polis
Idyllic beaches, charming fishing ports and a meandering pace in Polis offer an incandescent glimpse into halcyon days, far removed from Cyprus's up tempo resorts and vivid nightlife for which it is famous.
A Little More About Polis
Polis sits in the Chrysochous Bay in the northwestern sweep of Cyprus. Its beauty and sense of calm are why it is typically where Cypriots choose to holiday.
Overlooking the bay is the of the Akamas peninsula nature reserve, which sits on the north west tip of the island. A rainbow of greens, the reserve looks out across the cape towards Polis and offers natural routes that are ripe for exploring. Head out on a hilltop hike, embrace the rocky descents on a mountain bike or take a picnic and enjoy the exquisite views of the Mediterranean.
Explore the Area
Once a bijou fishing port, Latchi is now a well-appointed resort town although still maintains its unique charm. Colourful tavernas are sprinkled around the town serving fresh catch of the day, while the beach and port are fringed by cafés, bars and sea-sport vendors.
This section of the region is the perfect place to experience both local life and luxuriant relaxation. Latchi is home to an incredible coastline and here you can unwind on one of the sprawling curves of immaculate sands that are lapped by ultramarine waves.
Just past Latchi towards the Akamas Peninsula is a natural grotto that is renowned as the Baths of Aphrodite. Mythology suggests the Greek Goddess of Love used to bathe in the pools that are shaded by an ancient fig tree and surrounded by fragrant ferns.
Stumbling just a few kilometres inland you'll find a beautifully-preserved Cypriot village offering a snapshot of local life. Neo Chorio is celebrated for its offering of local handicrafts, and elderly ladies weave their wears on the steps of restored stone houses.
Weather
The island's Mediterranean climate of hot, dry summers are ideal for beach lovers and mild winters are perfect for exploration. Cyprus also enjoys warmer, sunny spring and autumn weather making it an appealing off-season destination.

Temperatures (°C)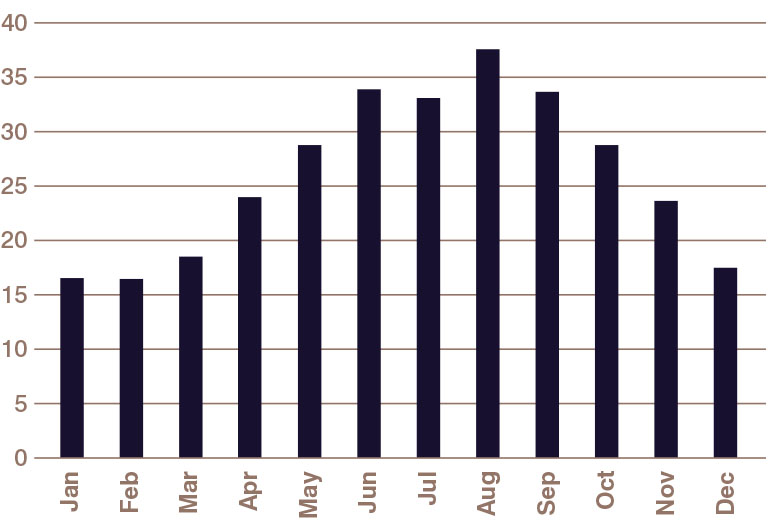 Flight Information
Approximately four hours 30 minutes to Paphos Airport and Larnaca Airport (direct from London, Manchester, Birmingham and most other regional UK airports).
Currency
€Euro
Language
Greek, although English is widely spoken
Time Difference
GMT +2 hours