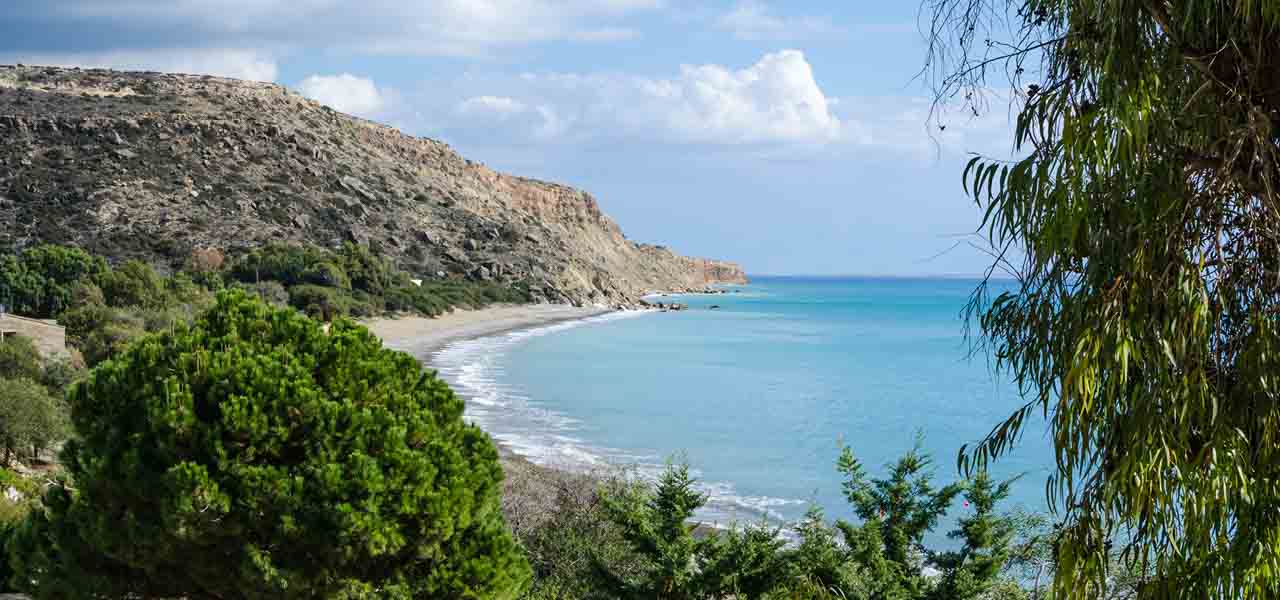 Pissouri
Settled in a hilly terrain, Pissouri is a quiet area that boasts picture perfect views of its sandy coastline and the sea. It is the third largest village district in the Limassol district of Cyprus and is between Limassol and Paphos
A Little More About Pissouri
In a beautiful blue flag bay Pissouri Bay is a small hamlet enjoying a lovely promenade, sheltered location and handful of local tavernas and shops. Nearby Pissouri is traditional Cypriot Village which boasts a lovely old Cypriot square with charming tavernas, cafes and historic buildings.
Nearby, Pissouri village is a traditional Cypriot village that is set high on a hillside about 1,000 feet above the sea and commands some of the most stunning views of the Mediterranean coastline. The village has a friendly atmosphere and boasts a lovely old Cypriot square with historic buildings and charming tavernas and cafes serving exceptional local cuisine. Many of the tavernas hold traditional entertainment nights with traditional Cypriot food, music, dancing and entertainment.
Pissouri beach is located on the southern point of the old village and stands out for its fine golden sand, multi-coloured small pebbles and its crystal-clear sea. Protected by Cape Aspro spectacular white cliffs, one on either side, Pissouri beach reveals a distinctive, relaxed and peaceful area perfect for visitors.
There are many water sport activities available such as scuba diving, water-skiing, windsurfing, sailing, kayaking and paragliding. Bicycles are available for hire as well and guided cycling tours can be organised. The area has many hiking trails throughout the hills, which provide some incredible views and an amazing geological experience with fossils of sea life found hundreds of feet above the sea level.
Weather
The island's Mediterranean climate of hot, dry summers are ideal for beach lovers and mild winters are perfect for exploration. Cyprus also enjoys warmer, sunny spring and autumn weather making it an appealing off-season destination.

Temperatures (°C)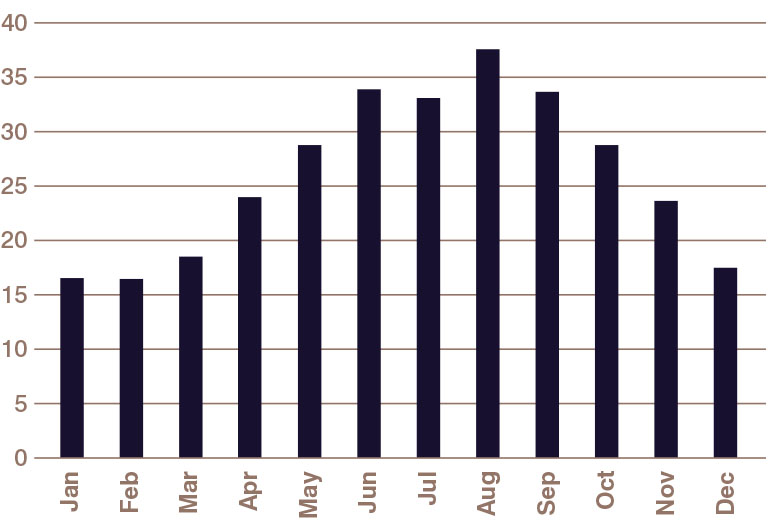 Flight Information
4 hours 30 minutes to Paphos and Larnaca Airport (direct from London, Manchester, Birmingham and most other regional airports.
Currency
€ Euro
Language
Greek although English is widely spoken
Time Difference
GMT +2 hours
Top Luxury Hotels in Pissouri