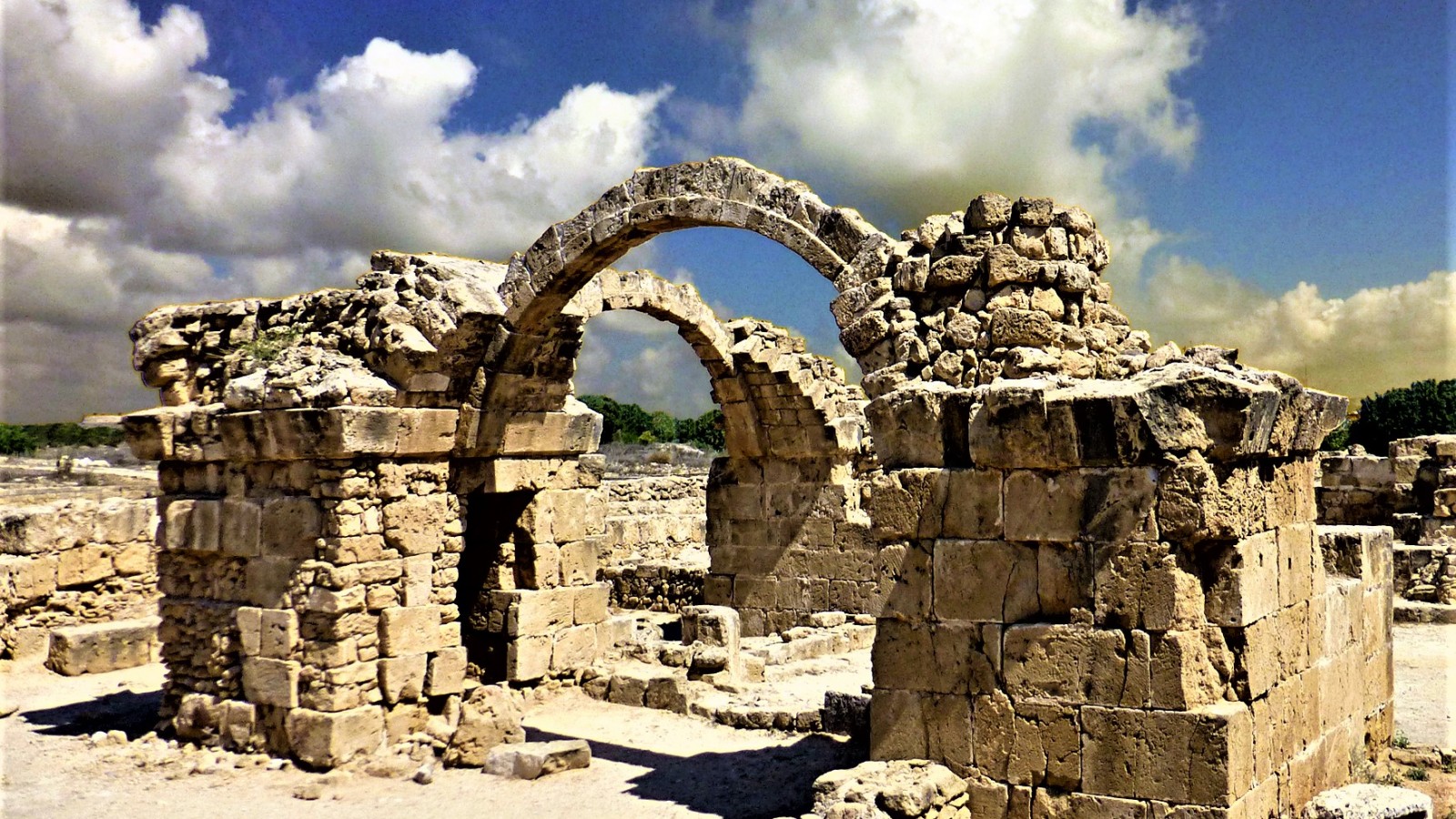 Paphos
Sapphire blue ocean lovingly clings to the beautiful golden stretches, making Cyprus's westernmost region of Paphos an idyllic retreat to enjoy pleasurable year-round sunshine. But in addition to its spectacular 50-kilometre coastline, the region is adorned in fascinating natural landscapes, historical old towns and captivating cultural highlights, showing Paphos has more to offer than its beaches.
A Little More About Paphos
Intriguing and alluring, the region of Paphos is a beacon of Cypriot culture, spanning back more than 10 millennia. Prehistoric heirlooms and remnants of the Neolithic and Roman eras can be found at the Kato Paphos Archaeological Park lying just outside of the city of Paphos. Home to the beautiful mosaics of Nea Paphos, the site is a recognised by Unesco for its World Heritage Status, alongside the Tombs of the Kings, an impressive necropolis spanning two kilometres.
Exploring the region
Discover the stunning southern shores of Paphos and its curious oceanfront towns. On the coast of the village of Kouklia you'll find the prominent white rock formation known as Petra tou Romiou, or the 'birthplace of Aphrodite'. The Greek goddess of love, beauty and pleasure is said to have been born from the foam hitting this dramatic section of coastline. Relax in awe on the white shingle beaches or bathe in the surrounding waters that are inviting and warm.
For a gentler pace, head north to the enchanting fishing village of Latchi. Although expanding in recent years, the quaint harbour retains much of its charm and is freckled with pretty restaurants serving fresh catch of the day, as well as authentic meze and cool, crisp wines.
For those looking for comfortable climes to enjoy this breathtaking region, the weather in Cyprus in May and September offers a sweet spot between the blistering highs of summer and the balmy conditions in the winter months.
Discover the sun-drenched coastline of prehistoric Paphos
Weather
The island's Mediterranean climate of hot, dry summers are ideal for beach lovers and mild winters are perfect for exploration. Cyprus also enjoys warmer, sunny spring and autumn weather making it an appealing off-season destination.

Temperatures (°C)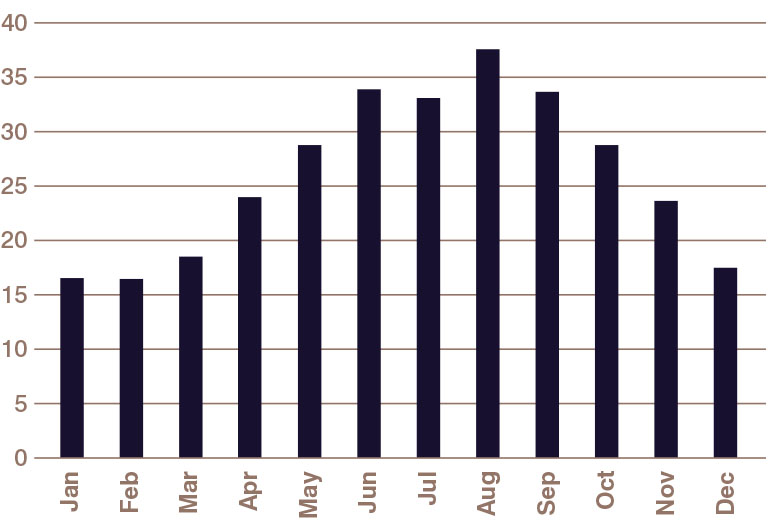 Flight Information
Approximately 4 hours 30 minutes to Paphos Airport and Larnaca Airport (direct from London, Manchester, Birmingham and most other regional UK airports).
Currency
€Euro
Language
Greek, although English is widely spoken
Time Difference
GMT +2 hours